The Best Swimming Goggles for 2023
These comfortable and stylish swim goggles will better your swimming experience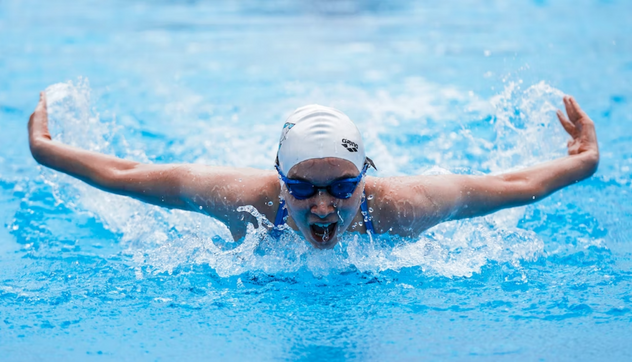 A good pair of goggles can shield you and your child's eyes from the chlorine chemicals, reducing the likelihood of having red, sore eyes after swimming. It's also important to protect yourself from the sun's harmful rays, and most goggles do just that.
It can be difficult to find quality swim goggles for adults and kids. Aside from being difficult to put on, bad swim goggles can also leak, fog up, fall off, need constant adjusting, and leave you with dark circles. On occasion, it might seem like your child is spending more time fiddling with their goggles than having fun in the water. Swim goggles come in an array of styles, materials, and price points. We put together this guide to help you choose the best swimming goggles for you and your kids.
How We Picked
Fit and Adjustability

The fit of the goggles is primarily influenced by the eyecups, the nosepiece, and the head strap. While shopping for goggles, adjustability should be a top priority. Most masks have nose pieces and head straps that may be adjusted to fit any nose or facial shape.

Material and Comfort

The silicone used in the construction of most swimming goggles makes them suitable for use by people of all ages. When shopping for goggles, steer clear of those with a hard plastic gasket, as this might cause pain. The silicone gasket also prevents moisture from penetrating the lens by softly sinking into the skin of a child's face to create suction.

Waterproof Seal/Edge

Goggles should have a seal that meets the bone of the cheekbone below the eye. Seals on swimming goggles can be made of a variety of materials. When it comes to providing suction and keeping water out of your eyes, rubber or silicone are typically your best bet.

Cost-Effectiveness

We chose the swimming goggles based on their qualities, features, and ability to provide a great swimming experience. After contrasting the features with the goggles' effectiveness, we were able to make our pick based on a price range that was affordable for everyone.
Our Top Picks
Best Pick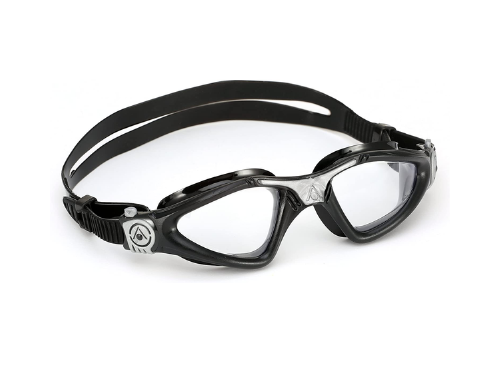 These goggles offer excellent underwater vision for top performance.
Kayenne Swim Goggles are designed to maximize your vision and performance with their big Plexisol clear lens, Quick-Fit Buckle, silicone strap for comfort, stabilizing nose bridge, and Advanced Fit Technology. Additionally, it has a stabilizing bi-material nose bridge to ensure a snug and comfortable fit and is an excellent option whether you're swimming in a pool or the open ocean.
The Kayenne's unique, larger lens design provides enhanced 4-point vision and excellent hydrodynamics.
Runner Up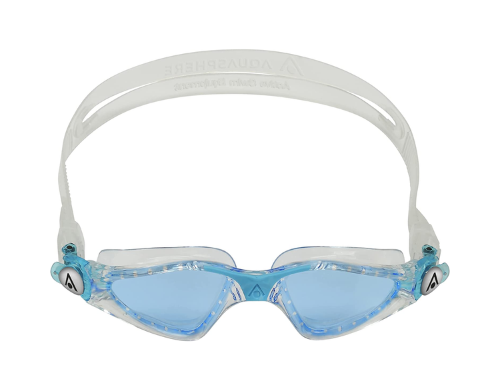 Are you worried that your goggles will fog up? Try these anti-fog glasses.
The Kayenne Junior swim goggle for children eliminates the need for fumbling about to get the perfect fit so that kids can relax and enjoy the water. They are latex-free and hypoallergenic, and the quick-fit buckle technology makes it possible for even the youngest child to make a simple adjustment to the straps with the touch of a button.
The Kayenne Jr.'s silicone skirt and large lenses offer a secure, leak-proof fit and are specifically designed for children between the ages of 6 and 15.
Most cost-effective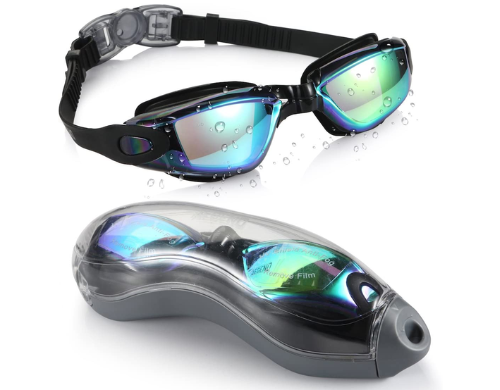 These goggles are fashionable and protective thanks to their reflective surface.
The extraordinary comfort of these glasses is due in large part to their flexible silicone frame and upgraded, taller nosepiece. These goggles include the latest in environmental treatment technology coatings on the inside lenses to keep them from fogging up and to ensure that they don't scratch your face. The goggles' premium silicone construction and ergonomic style make for a snug fit that seals out water.
These fashionable and functional goggles will help you stand out thanks to their eye-catching color.
Everything We Recommend
Best Pick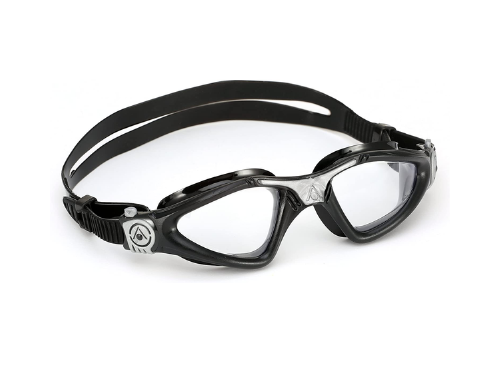 These goggles offer excellent underwater vision for top performance.
$42.95
Runner Up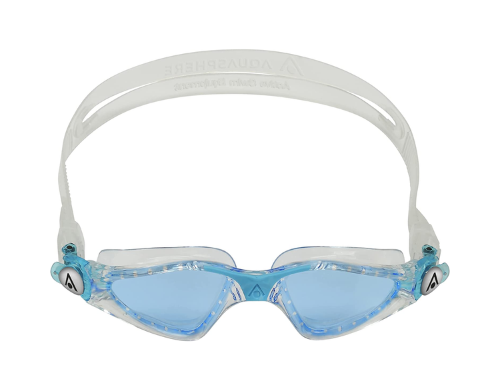 Are you worried that your goggles will fog up? Try these anti-fog glasses.
Most cost-effective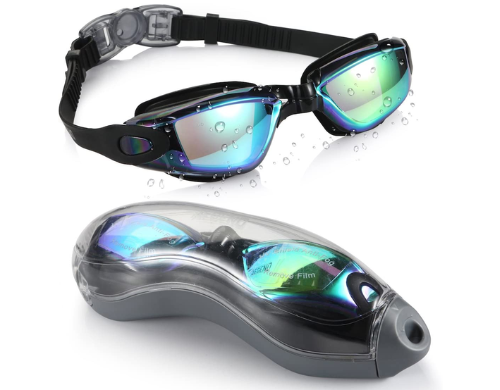 These goggles are fashionable and protective thanks to their reflective surface.
$13.99
Who This Is For
This is a review for anyone who enjoys swimming for enjoyment and would like to increase the amount of time they can spend swimming, whether they are children or adults who plan to spend the summer splashing around in a pool or the ocean. Your eyes will thank you for investing in a good set of goggles if you plan on spending a lot of time in the water.
Can you get goggles for adults?
Swimming goggles are available in a wide variety of designs, from those that resemble snorkel masks to sports frames, and they can be purchased in sizes suitable for both adults and children.
How to get the right size of goggles?
Depending on the brand, the frame size is usually labeled either on the inside of the temple arm or on the bridge of the nosepiece. It is common practice to include eye/lens size first, then bridge size, and finally temple size when referring to eyewear. The optimal frame size is often determined by the wearer's eye and lens measurements.
Why You Should Trust Us
We consulted industry professionals to learn more about the best characteristics to look for when looking for swim goggles, as well as how sizing works. We also compiled a list of highly-rated goggles from well-known manufacturers like Speedo and Aqua, as well as ones that came highly suggested by experts. We also looked at kids' goggles, and several of the pairs we liked best were available in multiple sizes. Our top options performed well in both children's and adults' testing, demonstrating that the age at which a child should switch to a junior or adult pair of goggles is somewhat arbitrary. However, children's goggles are strongly recommended for kids younger than six. When we tested all the other features of the goggles, we then made sure that they fit into an affordable price range that could make our recommended options available to everyone.
How We Picked
Fit
When you blink, your eyelashes should not reach the inside of the goggles; as this is a good indication that the goggles are too tiny. The goggles' nasal bridge design is crucial. Your goggles should fit snugly without becoming uncomfortable.
Adjustability
Goggles should feature a strap that can be adjusted quickly and easily. Most adult goggles will have two straps, one on each lens. Adjustable nose-bridge components are common on goggles aimed at more experienced swimmers, but we agree that these aren't necessary for younger swimmers or those who only swim occasionally. Even so, it's not a bad idea to have a better bridge of nose fit, especially since you don't have to pay too much these days for convenience. Our greatest selections for adults typically come with three different-sized nose bridges or a single size that may be altered to fit a wider range of faces.
Material
Most sunglasses have a polycarbonate lens, which is unbreakable but easily scratches. The seal might be constructed of foam, silicone, or hard rubber. We asked around, and most people agreed that the ideal swimming goggles feature a rubber gasket around the eye, as opposed to a foam one. Others who like to race or sprint their morning laps should look for goggles with a tighter gasket, while those who are just learning to swim or who swim sometimes can get by with a gasket that's far from their eyes. 
Comfort
Goggles are a necessity for lap swimming and swimming practice, but you want to make sure you find a pair that fits your face well and is comfortable. In a competitive setting, however, qualities like anti-fog and leakproof construction may be more important than comfort.
Durability
The average lifespan of a pair of swim goggles is between three and six months, but this can vary widely based on factors like how often you use them, how well you take care of them, and the quality of the goggles themselves.
Strength
We considered the materials so we could be able to test the strength of the goggles against the product quality to ensure that they would be durable enough. 
Waterproof seal/edge
Good goggles will keep the water out. You shouldn't sacrifice comfort for the sake of a secure seal on a pair of headphones. Even without the strap, your goggles should form a tight seal, yet they should not be so restrictive that they leave marks around your eyes.
Color
You may want your goggles to have more of a tint to them to protect your eyes from the sun when swimming in outdoor environments such as pools, lakes, and oceans. Except when swimming in a pool with exceptional artificial lighting, tinting may be counterproductive when used indoors.
We discovered through our analysis that there is a wide variety of lens colors and tints available for swimming goggles. For early morning and indoor swimming, for instance, clear and light-blue lenses work best. As a bonus, blue lenses improve visibility out on the open sea. However, gray-tinted lenses perform better in bright sunlight. Goggles with a yellow, orange, or amber tint are useful when visibility is low.
Aesthetic/Design
It's important to consider the type of swimming you perform while selecting a goggle lens style. Even if you're not participating in an outdoor triathlon, many community lap pools are located in the great outdoors, so sunglasses with UV protection features like polarization or mirror coatings are a must for those moments when you have to face the sun mid-stroke. Competitive swimmers benefit from tight, low-profile glasses that are curved to provide peripheral vision, but broader, flatter lenses may be more comfortable and provide less distorted vision.
Price vs. quality
We considered in what price range you see goggles fitting for you and your child. In terms of goggles, you tend to get what you pay for, with higher-priced options typically giving more customization options, larger lenses, and UV protection. The good news is that starter goggles for kids may be had for a reasonable price.
Care and maintenance
How to secure and adjust goggles
The recommended distance between the head straps is 1 inch (2.5 cm). For added safety, most pairs of goggles will come with two straps. Once you've adjusted the straps over your head, you should be able to draw the straps outward without putting too much strain on them. If you're struggling, get some slack in the straps. The head straps can be adjusted to a suitable level of tightness. Adjust the goggles' tightness by pulling on the strap ends until they are snug but not uncomfortable. For added safety, wear goggles with two straps. The bottom strap of these goggles should sit in the middle of your head, while the top one should be worn as high as possible to stop the goggles from sliding down your face and onto your neck.
Getting the right size
Try the eyepieces on your face to make sure they fit properly. Cover your eyes with each pair of goggles without adjusting the straps to your head. A good fit is achieved if the seal created on the face lasts for at least three to four seconds. If they keep falling off, try a different, smaller size. Determine if the bridge of the nose causes any irritation. Most swimming goggles come with a nasal bridge that may be adjusted or removed entirely. If your goggles include an elastic band over the bridge of your nose, you may adjust the fit by pulling on either end of the strap. 
What happens if they're too tight/lose
You can adjust the strap or try an alternative nose piece if the current one isn't providing a secure fit. Try on a few different styles of safety glasses. Oval-shaped goggles, which allow the wearer to keep their focus on the road ahead, are popular. However, if you plan on swimming in open water, you might want to test out some alternative forms that are both more comfortable and provide better peripheral vision.
How long do goggles last?
When used often, goggles can last for up to five months. That's at least one new pair per season, and probably two. If you don't manage to get that many uses out of them, you should still change them if the rubber eye gaskets have been deformed and are no longer watertight.
Goggles do not typically cover the nose
While goggles serve a vital purpose in shallow water, they are largely useless when swimming in deeper waters. Goggles are designed to provide an airtight seal around the eyes, so when divers descend further into the ocean, the pressure inside the goggles increases. In other words, this leads to a condition known as mask squeeze. Bloodshot eyes and bruised skin around the eyes are two side effects of the suction created by the pressure. Since goggles don't shield the nose, a nose clip is often required when working in hazardous environments. Even though their small weight is an advantage in some situations, it may also be a hindrance when snorkeling because it means they can shift position with little effort.
Sources and Research