The Best Surround Sound System for 2023
Add a surround sound system to your entertainment setup for crystal-clear, room-filling sound.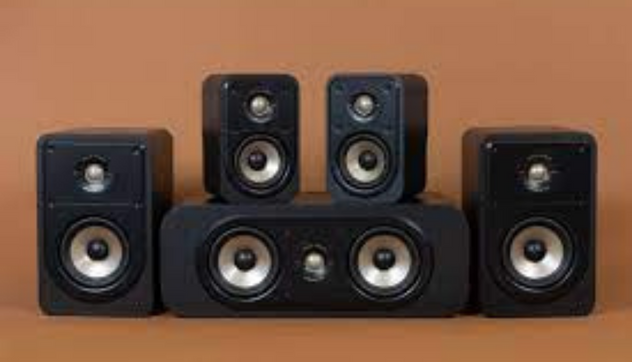 Whether it's playing your favorite games, watching the latest Netflix series, or streaming a great album, the greatest surround sound system can open up a whole new experience with enhanced bass, room-filled sound, and more! But as any movie or game fanatic will attest, the visual is only one side of the story. To produce consistent sound and a dramatic experience every time, modern audiophile speaker systems should have easy audio inputs and little delay.
What features define the ideal surround sound setup? Excellent sound quality, which means tremendous detail and range, along with lots of low-end sounds without sacrificing the mids and highs you'll need to round out a really dramatic, immersive experience, is the foundation of a well-rounded system. The best home theater speakers should also complement each other and your room's size and acoustics. The best solutions for your needs have been compiled below, should you decide to upgrade to surround sound.
How We Picked
Audio Quality

A solid sound system can make or break a major event or party, helping to bring out more emotion in the sound; not only should it provide you with quality sound control, but it should also fill out your home theater space.

Size and Location

For the best experience, you want to consider the size of your space to determine the best placement that will trick your ears into thinking sound is coming from all around you.

Power/Wattage

The amount of wattage a proper sound system can produce is one element that contributes to sound quality.

Cost-Effectiveness

Looking for a surround sound system that won't break the bank? Investing in technological gadgets that offer a winning combination of performance and price is your best bet.
Who This Is For
This page contains products for anyone looking to improve their home cinema experience!
Benefits of surround sound speakers
If you've never given surround sound any thought, you might want to think about some of the benefits of owning one. Of course, the immersive experience is the main benefit. Your home will have surround sound installed, allowing you to enjoy movies the way they were intended. You might have speakers all around you, depending on the system you select, giving the feeling that you are in the scenario.
The customization choices are something else to look forward to because everyone has distinct tastes in sound design. While some people love loud bass, others choose dialogue amplification. A home theater system's appeal is that it gives you creative freedom. Another major plus is that you do not need to worry about the installation process. Professional installers can assist you in configuring your system for the best possible viewing. Additionally, authorized installers will take your preferences into account while adjusting speaker performance to make sure you are happy with your purchase.
Ideal wattage input and output for at-home speakers
To be specific, between 15 and 30 watts is the sweet spot for house speakers. 20 watts is sufficient for the majority of homeowners. Sensitivity is just one factor among many that influence speaker wattage and significance. Make sure not to pair a speaker with an amplifier whose output power exceeds the speaker's wattage. When the amp is at or below the speaker's power rating, you will experience greater audio quality and speaker safety. Once more, if you play the speaker loud enough to hear distortion, it could get burned.
Is 5.1 or 7.1 better surround sound?
Six channels are fed into six speakers in a 5.1 surround sound system to produce surround sound. Systems using 7.1 surround sound need eight channels. The two additional speakers and sound channels result in marginally improved audio quality.
Six speakers and five sound channels make up 5.1 surround sound. For low-frequency effects like explosions, it has a subwoofer, a center speaker, left and right front speakers, and left and right rear speakers. It is less expensive, easier to set up, and suited for small or medium-sized spaces because it includes fewer speakers and is the industry standard. 5.1 surround sound is produced using DTS or Dolby Digital. DTS is less popular than Dolby Digital but uses less compression.
There are eight sound channels in 7.1 surround sound. The same six speakers as before are used, plus two more side speakers. The additional two speakers provide the surround sound experience with more depth. 7.1 surround sound is only appropriate for large rooms and is more expensive because it employs more speakers. Dolby TrueHD or DTS-HD Master Audio can be used to create 7.1 surround sound. These are regarded as "lossless audio," as they are exact replicas of the movie studio's original.
Why You Should Trust Us
Working with reputable independent contractors with years of expertise writing about lifestyle topics and product reviews is something National Today takes great pleasure in. We studied many customer evaluations and conducted extensive research on the best surround sound system options available in the market and online to create this post.
How We Picked
The best home theater systems offer a great balance between high-quality audio and simple installation, which is ideal for many consumers. There are several factors to consider when choosing the ideal surround sound system for your needs. The most important is location: how much space does your TV have underneath it? Is there space to set up the back sound channels and plug outlets to power them from behind your sofa? On this list, we purposefully included surround sound systems at a range of price points because we know that every household has different requirements and spending limits.
A surround-sound system can sound fantastic, but it might not be the best idea to cram a lot of speakers into a tiny area. Each speaker in a multi-speaker surround sound arrangement should be directed squarely at the sweet spot for the best sound quality. The aim of surround sound is defeated if the speakers are placed too closely together since your ears will find it more difficult to distinguish the direction from which particular sounds are coming.
If your viewing distance is between 6 and 12 feet, then any system or soundbar should be appropriate for volume control. It depends on how loud you want the sound to be before deciding whether or not larger places are still suitable. An all-in-one system might not be the best option for you if you have more specialized requirements. In this situation, having a separate home theater receiver and speakers will allow you greater control over how loud the room may be made to sound.
The power rating provides a general indication of the system's volume in the space as well as how well an amplifier will drive a pair of speakers. These enable you to compare several devices. With practice, you can also predict how loud it will be simply by glancing at the numbers. Unlike before, receivers are not necessary with soundbar systems, which are becoming more common and consist of a bar, a subwoofer, and two or more back speakers. Nevertheless, the use of many speakers will depend on how conventional you want to be. One or more A/V receivers may be required for home theater systems because they act as the connecting element between the other components.
Care and maintenance
How to care for a home theater
You can maintain a home theater in a number of ways, such as by checking for loose connections, keeping an eye out for failed parts, keeping your equipment clean, making sure that parts are secure, and even altering the picture quality if it varies over time.
How to set up
Invest in a surround sound audio system. An AV receiver is the most flexible choice, but other options include an all-in-one home theater system and a soundbar system with surround speakers.
Construct the audio system, then arrange the surround speakers all over the space. There are several wireless speaker systems, although speaker wire is the most common method of connection.
Join the sound system to your content source. To connect the audio outputs from your TV or content source to the sound system, use HDMI, optical, or coaxial connectors.
Play content with surround sound audio on your device and ensure that the correct input is selected on your audio system.
Volume/Hearing damage warning
It is possible to harm a speaker by playing music at an excessive volume; however, this would largely depend on the speaker in question and the audio equipment being used to drive it. In general, if you have good audio equipment and speakers that are rated for the power being output, you won't be able to harm those speakers by simply turning up the volume. Apart from this, it is advisable to keep the volume of your systems at a reasonable level to prevent hearing loss or damage.
Electronic Safety
Of course, the general rule of thumb for your electronic appliances (in this case, home theaters) would be to keep them away from liquids and avoid overheating. With the more recent addition of microelectronics and video cards, receivers have become more complicated, necessitating the need for a prop cooling solution. A server rack out in the open would be ideal, or at the very least, in cabinets with open fronts and backs. If this is not possible, you can use cooling fans instead. These industrial cooling solutions are developed precisely to keep your AV equipment cool and operating quietly.