The Best Subwoofer for Home for 2022
Immerse yourself in a new reality by elevating your sound quality by buying yourself the best at-home subwoofer on the market!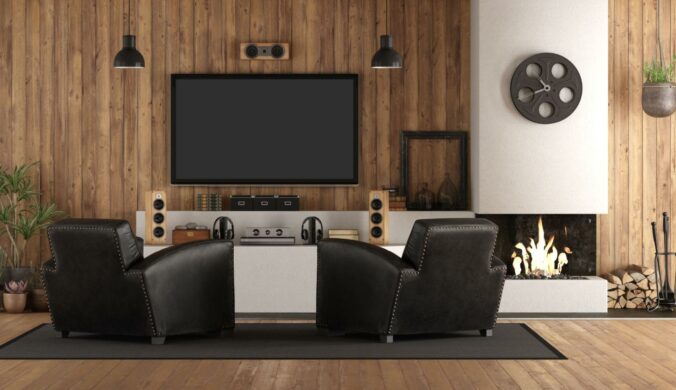 You can survive without subwoofers the same way a rock band can survive without a bass player. However, the quality and depth of sound you get with a subwoofer are unmatched. A subwoofer makes you feel like you're just hearing it for the first time. It opens you up to depths of sounds your regular speaker made you oblivious to.
Having a subwoofer for your home gives you access to an immersive, home-theater sound experience where you can feel every beat as you would at the movies.
Due to the saturation of options, we've used evidence-based intel to outline the best subwoofers for your home!
How We Picked
Sound Quality

Elevated sound quality is the feature that separates a phenomenal subwoofer from a mediocre one. So naturally, one of our metrics is sound quality. We analyzed different subwoofers and graded them based on the quality of their sound output.


Bass Strength

Subwoofers with powerful bass capabilities can easily reach and amplify even the lowest sound frequencies. This maximizes the sound output, giving you the richest bass. We looked at subwoofers of all bass strengths and selected those that could efficiently reach the lowest frequencies.


Easy to Set Up

No one wants to spend time and resources configuring a subwoofer, so we analyzed the subwoofers with the easiest plug-and-play setups. It should be ready to blow you away with a few minor adjustments.

Cost-Effectiveness

The best subwoofers are not necessarily the most expensive ones. This is why we chose subwoofers with different price points, giving you quality for the price.
Our Top Picks
Our Top Pick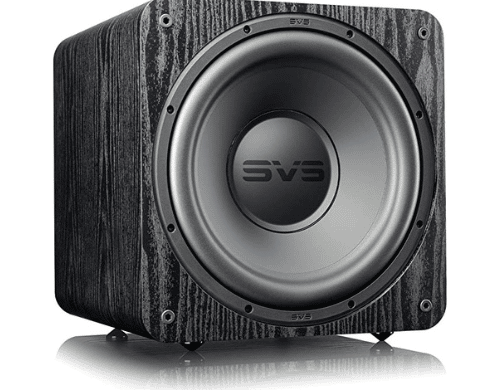 SVS SB promises a subwoofer that's a delight to audiophiles and home theater fans alike.
The SVS SB - 1000 Pro subwoofer delivers well above its class. This subwoofer packs a mighty punch with its compact size and mindblowing deep bass extension. Its 325-watt amplifier picks up low bass frequencies down to 20 Hz. With high customer reviews and certifications, the SVS SB - 1000 Pro is a subwoofer you want in your corner.
This compact yet powerful subwoofer efficiently delivers clean sound quality.
Our Runner-Up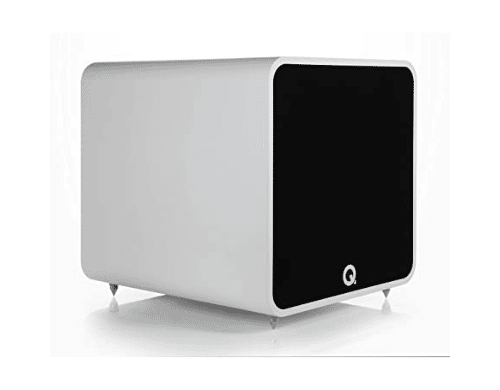 Q Acoustics delivers a dynamic bass response subwoofer that can blow your clothes away.
The QB12 is an excellent subwoofer with excellent bass response. This is the type of subwoofer that requires you to check with your neighbors first before purchasing. Its 440-watt amplifier picks up frequencies as low as 40 Hz and elevates your cinematic experience. In addition to quality sound, the QB12 is aesthetically pleasing and complements the ambiance of your space.
No soundtrack is too loud, deep, or powerful for this subwoofer to deliver.
Most Cost-Effective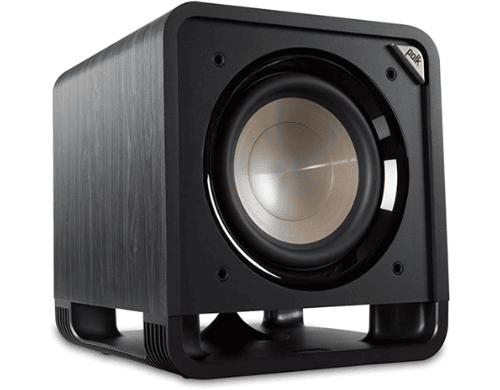 Polk offers a redefined sound experience with profound bass clarity for music and home theater.
The Polk HTS 10 subwoofer offers a great blend of affordability and bass quality. Its dynamic sound technology makes sound distribution seamless and equal. This subwoofer offers three-dimensional sound with impeccable clarity. With a 200 Watts average, the HTS 10 is an excellent choice for music, movies, and all forms of entertainment as it offers immersive sound quality.
With great value for money, this subwoofer proves that being expensive isn't always better.
Everything We Recommend
Our Top Pick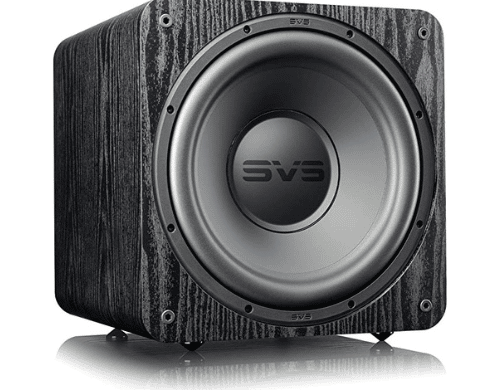 SVS SB promises a subwoofer that's a delight to audiophiles and home theater fans alike.
$599.00
Our Runner-Up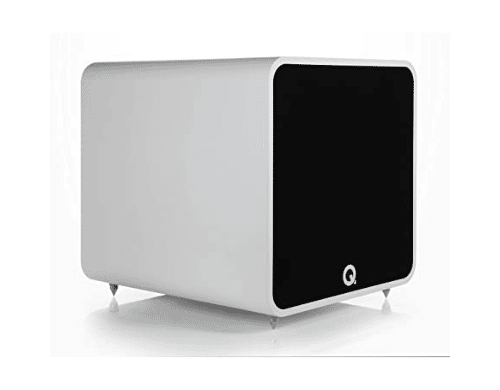 Q Acoustics delivers a dynamic bass response subwoofer that can blow your clothes away.
$749.00
Most Cost-Effective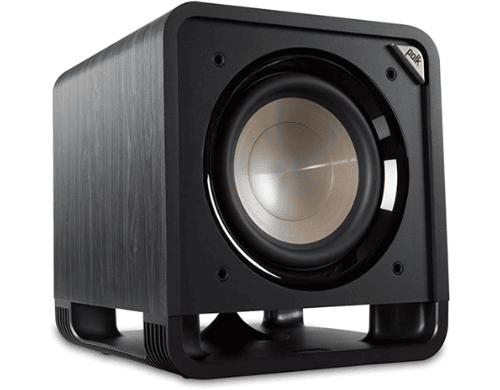 Polk offers a redefined sound experience with profound bass clarity for music and home theater.
$399.00
Who This Is For
The products advertised here are for individuals of all ages and gender specifications who require an enhanced sound experience for their at-home theatres.
What is a subwoofer?
A subwoofer is a unique type of speaker. One that's designed to amplify low-pitched audio frequencies or bass, thus allowing you to feel the sound.
Do I need a subwoofer for my at-home theatre?
You won't believe how much you've been missing out on once you get a subwoofer. These appliances will transform your entire music and home theatre experience. You'll get to feel every beat drop; every car swerve, every gunshot like you've never felt before. So, to answer the question, no. You don't need a subwoofer for your at-home theater, but you're better off with one.
Does size affect subwoofer strength?
Two factors determining a subwoofer's performance are low-frequency extension and sound pressure level (SPL). Subwoofers with larger drivers are more likely to produce greater SPL and deeper bass than those with smaller drivers. However, the engineering of the subwoofer also comes into play. This is because a subwoofer with 10 to 13-inch drivers can outperform one poorly engineered with massive drivers and inadequate motors.
Why You Should Trust Us
We understand how exhausting it is to look for subwoofers that can deliver the sound clarity you need. With our research, we've conducted several multiple-listener comparison tests using metrics like driver size, power output, design, and sound quality, to create this shortlist. Thus, enabling you to make an informed purchase decision.
How We Picked
Finding the best subwoofers on the market was challenging due to the saturation of options. However, we were able to use the following criteria to streamline our search;
Volume control
The best subwoofers should be able to deliver great surround sound at different volume points. We've picked subwoofers with excellent volume control.
Size of subwoofer
We've selected compact-sized subwoofers with a range of driver sizes from 10 inches and above. Thus, they can deliver a large bass and fit under the end table.
Wired or wireless?
While wired subwoofers offer better audio with minimal latency, crisscrossing wires can ruin the aesthetics of any setup. If you want to go for a wired option, please make sure that you employ a cable management system. The shortlisted home theatre subwoofers include wired and wireless subwoofers. This gives you a range of features and functionality to choose from. The wireless subwoofer we've chosen has two power drivers, plays bass frequencies down to 25 Hz, and requires lithium polymer batteries.
Bass strength
Subwoofers are designed to amplify bass, and it only makes sense to pack a punch with their bass strengths. However, the best subwoofers don't make a booming sound but possess higher bass strengths. The shortlist of subwoofers includes those with high bass strengths.
Easy to set up
Subwoofers shouldn't have complex setups. This takes away from the experience. The subwoofers we've shortlisted either have plug-and-play abilities or are very easy to set up.
Price vs. quality
Your budget for a subwoofer will affect the choice you make. This is why we've sourced quality subwoofers at varying price points.
Care and Maintenance
Max. decibels and ear damage from excessive volume usage
The human ear can't handle anything over 85 decibels. However, for bass, it can withstand a lot higher. Nevertheless, prolonged excessive volume can damage your ears, so you should keep the volume moderate.
How to set up to sound system
Setting up a sound system is pretty straightforward. Follow the five C'sof setting up a subwoofer for your home sound system, and you should be fine. Subwoofers can be loud, and it's only polite you turn the volume down if you're using yours in public spaces. If your subwoofer overheats, you should turn it off and let it cool. Your subwoofer shouldn't come in contact with any type of liquid. And lastly, do not place your subwoofers directly in the sun.