The Best Streaming Service of 2023
Expand your library of TV shows and movies with the best streaming services around.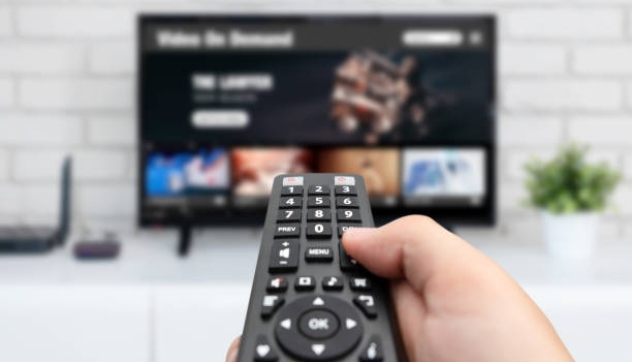 Are you thinking about severing your cable connection? Would you rather watch live channels or a sizable on-demand library that is always available? Can't you do both? Then you might want to switch to a streaming service, which you can cancel at any time.
Despite wanting to cut costs, people still pay for cable TV and one or more streaming channels. This is because they want both their traditional channels and the most recent and innovative content available through video-on-demand (V.O.D.) streaming providers. Lucky for you, you can get the best of both worlds with today's streaming services.
We compared user experience, cost, channels, on-demand content, and DVR storage to determine the best streaming service. Even though our top four streaming services are excellent choices, one or more of them may be more appropriate for your needs, and we're here to assist you in your decision.
How We Picked
Range of Available Media

When we test the performance of these platforms, we look at how many concurrent streams they allow, whether 4K streaming is included for free (or at a cost), and what other extra features they provide.


Multiple Profiles per Account

The services on our list allow users to share the platform with friends or family by enabling up to five profiles. Each user can now have personalized suggestions, subtitle appearances, and other features.



Subscription Type

We made sure to include services that offer basic features or upgraded versions (at an extra fee) so you could also have options to suit your needs. You could also cancel a service if you feel the content is getting stale.





Cost-Effectiveness

We understand that streaming services' cumulative monthly charges can quickly become unreasonable. That's why we've broken down what we think are your top alternatives at different budget levels for a few different audiences.


Our Top Picks
Best Pick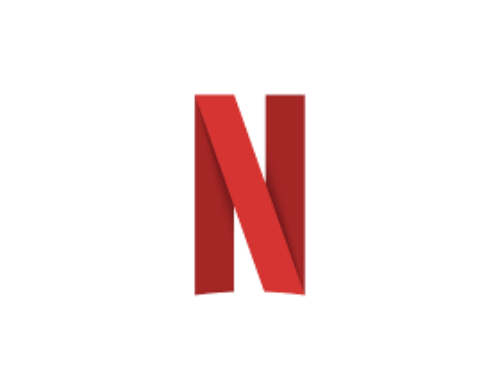 This streaming service delivers premium content from high-quality original programming.
Netflix offers high-quality streams, with many shows and movies available in high definition or even 4K resolution.
There is content on Netflix for everyone, whether you want sleazy reality, high fantasy, or anything in between. Add that to the fact that Netflix's user interface continues to be one of the more user-friendly options, and you have a streaming service that has been the strongest competitor for years for a reason.

Runner Up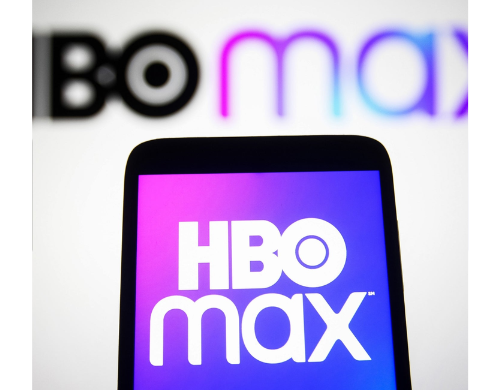 This option wins the best place in the streaming space for pop culture content.
This streaming service offers a huge library of popular shows and movies and features like audio descriptions.


You won't find a better site for all of your DC needs with amazing original programs like "Harley Quinn," "Doom Patrol," and all of its other wonderful comic book fare. Its inclusion of premium series like "House of the Dragon" elevates it to the top of the market. Additionally, its cinematography shouldn't be underestimated.

Most Cost-Effective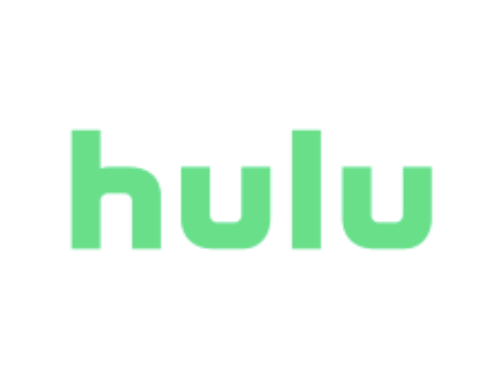 Want the most entertainment on a budget? Try Hulu.
Hulu recently underwent an upgrade with features such as downloading content for premium users.
Hulu is one of the least expensive streaming services. Although the service is sometimes referred to as the baby of the family, it packs quite a punch. This is mostly because of its collaboration with the television network FX, which offers both basic cable and some unique series available only on Hulu. Hulu and FX recently released some of the best shows of the year, including 'Under the Banner of Heaven,' 'The Old Man,' and 'The Bear.'

Everything We Recommend
Who This Is For
The products advertised here are for people who no longer want to pay for a cable or satellite TV bill. If you are looking to change how you watch series and movies at home, we recommend a live TV streaming service.
How much do streaming services cost?
In addition to saving you money, video streaming services allow you more viewing flexibility than cable. The even better news is that monthly subscriptions to video streaming services are more common than annual ones. In other words, you aren't bound by lengthy contracts.
Many services also provide brief free trials, which can lessen the likelihood of a customer having second thoughts. Another benefit of this pricing structure is that you can switch your services every month (especially on-demand ones), which means you only have to pay for the content you really consume.
The quantity of network bandwidth that video streaming services demand is a significant cost factor. Since streaming requires an internet connection, cutting the cord does not imply you can cut all of your cords. Any monthly data quotas on your plan can be consumed by streaming a lot of HD or 4K content, and you'll have to pay for those overages.
You should be aware of this potential additional expense if you enjoy watching TV for extended periods. If you don't want to alter your behavior, stick with cable. You may also simply cease streaming altogether, which would save you money on your electricity bill.
Are streaming services worth it?
Access to premium content is now easier than ever thanks to streaming services. Therefore, it is challenging to envision a world without them. Another potential development is that they could make cable networks and movie theaters obsolete. So it only makes sense to sign up for one or more of the top streaming services on our list.
Although paying for all of your streaming services at once may be less expensive than cable, that's not always the case. You can find yourself paying more for television service once again due to the modest monthly fees that add up quickly.
While sticking with one service might be wise, there are other options available. Setting objectives and constraints is the key to making the best streaming choice, just like it is with any budgetary decision. If you combine some of these services with existing expenses, such as your monthly phone bill, you can save a lot of money. In other circumstances, choosing a bundle deal may also be the best option for your budget.
Do you need a TV license to watch a streaming service?
In short, no. On-demand programs that are not streamed live are therefore excluded. Netflix may be accessed without a TV license, technically. This includes other streaming services like Disney+.
However, keep in mind that you do require a TV license that covers your right to view or download in order to use some services, such as BBC iPlayer. It depends on what service you are using. Live TV is available through Amazon Prime, which requires a TV license. However, if you wait until the show is available for a catch-up, all you'll need is an Amazon subscription.
Why You Should Trust Us
Each product is thoroughly tested by our reviewers to see how effectively it serves its target markets. We also conduct a wide range of real-world tests and benchmarks, many of which we've developed ourselves, depending on the product category.
A hands-on review will be transformed into a fully rated review once we have spent more time using the product and have had a chance to conduct our own tests. In doing so, we examine the manufacturer's claims and, to the best of our ability, test their credibility. We also consider a product's price in relation to its value, design, functionality, and features in comparison to its rivals.
How We Picked
Range of available media
Families that use a wide range of media should opt for a base plan that includes the majority of their needs and then add packages to fill in any gaps. Premium channel add-ons are widely available on streaming services. Several live TV services also provide packages that combine Spanish-language networks, kids' networks, and sports channels.
Easy to use
Streaming services typically own apps with simple user controls that make your streaming experience enjoyable and hassle-free. Some even employ voice assistants like Google and Alexa to ask general questions like the weather forecast or the latest scores for your favorite sports team.
Multiple profiles per account
In most cases, a user profile allows you to make a watchlist of your preferred films and television episodes and maintains track of your viewing history for television shows so you can instantly jump into the appropriate episode. Although it may not be as crucial if everyone in your home often watches the same kinds of content, the ability to establish various profiles is helpful for families with a variety of watching habits.
Watch party option
This allows multiple people to watch videos at once, which may be a huge advantage for homes with lots of occupants. Please take note that downloading content and watching it offline does not count as one of your simultaneous streams.
Subscription type
Streaming providers offer different packages at different prices. For example, how many people can watch Netflix at once depends on what plan you purchase from the streaming service. Each plan comes with its own costs and perks, such as video quality and how many screens can be used at the same time. These streaming providers also offer discounts when you opt for an annual subscription as opposed to monthly subscriptions, which can save you some money.
Price vs. quality
Choose an on-demand streaming service if you want to cut the cord for the least amount of money. The on-demand services we assess have a starting average monthly price of about seven dollars per month.
Free trial option
A free trial, which enables you to test the service for a short time without committing, may aid you in making your decision if you're on the fence about selecting a streaming service. The on-demand services we evaluated included seven- to 30-day trial periods.
Device support
Don't assume that your preferred streaming service will be compatible with your streaming device. We've analyzed the different compatible devices that different streaming services offer in this review.
Streaming speed and quality
You may change the video quality when viewing on Netflix and several other streaming services. Other streaming sites automatically change the video quality according to the speed of your connection. Your data use may be impacted by these changes. Remember that slow internet connections can result in choppy video, frozen shows, and audio delays. Disconnecting other devices and making sure you're using a top service provider may help you fix this.
Invasive ads
Top streaming providers like Netflix offer an ad-free base plan at a set cost per month if you'd prefer to avoid ad intrusions. As an alternative, some others provide more expensive, higher-tier subscriptions that do not include ads. The bright side is that these premium subscriptions frequently come with added benefits like multiple streams or the option to download content for offline watching.
Safety and privacy options
When you go online, experts recommend using a virtual private network (VPN) to protect your information. However, because many streaming services attempt to restrict VPNs, using a VPN at home might occasionally be problematic. This is primarily due to the fact that a VPN can evade licensing agreements, which frequently stipulate which countries can view particular videos and are included with movies and television shows. To bypass this, pick a VPN that says it works with the streaming service of your choice.
Child-friendly lock option
Parents can design kid-friendly profiles with various services to prevent their children from viewing improper content. If this is a must-have for your family, confirm that the service requires a PIN in order to switch between profiles or adjust parental settings, although this isn't always the case.
Care and Maintenance
Setting up account
Once you've selected a streaming service, you'll need to use your computer, tablet, or smartphone to sign up for the service and create an account on the company's website.
You will be required to provide a credit card for a subscription plan. The next step is to sign into your streaming account using your email address and password. You must remember this information since you might need to use it occasionally when your service is updated or to log in on a different device.
Go to the app store or channel store on your streaming device and download the streaming service app of your choice. Click the streaming link after downloading
and log in with your email address and password by clicking the service icon.
Automatic or manual payments
Manually paying your bills can be tiresome and time-consuming, but there are ways to streamline the process, starting with setting up automated payments. By automating your recurring payments, you can reduce the stress associated with paying your bills and free up time to manage other elements of your financial life.
You can use your credit card to set up automatic payments for your streaming services. At the end of the month or year, this enables those fees to be charged to your credit card.
Safety features
When using internet-enabled services like streaming services, ensuring that your safety is in check is paramount. When you go online, experts advise using a virtual private network (VPN) to protect your information. Also, parents have the option of designing kid-friendly profiles with various services to prevent their children from viewing inappropriate content.
If this is a must-have for your family, confirm that the service requires a PIN in order to switch between profiles or adjust parental settings, although this isn't always the case.