The Best SSDs for 2023
Enhance your laptop's performance for a smoother, faster experience with the best solid-state drive (SSD).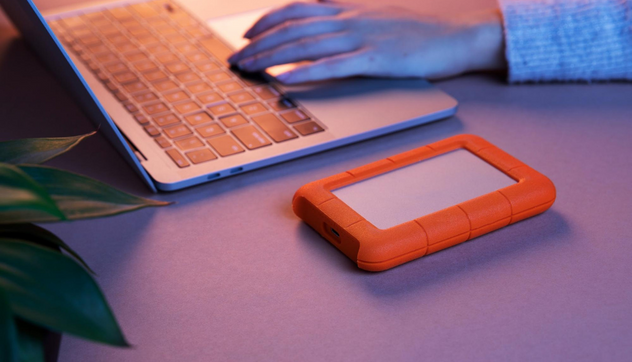 As a business owner, gamer, or content creator you are always looking for ways to make your work engine (laptop or computer) better, easier to use, and faster. From the booting time to the response time, to the time it takes your application to load up and the overall performance, you would want a breeze speed to make your work easier.
A laptop that uses a Hard Disk drive (HDD) could be the one making your work tiring but, instead of replacing the laptop a simple upgrade to a Solid-State Drive (SSD) is all you need. With a solid-state drive (SSD) your "old" computer can become a reborn beast to perform all your tasks with no frustration!
While you can find plenty of SSD options on the market, there are a few factors to look for when shopping for the best SSD. You'll want to consider the type of performance, memory capacity, and speed. We have considered all this and provided you with the best SSD options in the market!
How We Picked
Performance

Performance is a key reason why SSDs are preferred to HDD, however, not all SSDs are made the same. Here we provided the best option from the two major types of SSD.

Storage Capacity

When looking at capacity it is ideal to go for more space than you think you need. Here we looked at options that are available in sizes up to 4TB

Physical Size

The physical size is important as it determines if it would fit into your motherboard slot. Here we considered common options for most laptop types to suit your needs.

Cost-Effectiveness

For SSD, the value you get is heavily influenced by cost, which is why we looked for SSD with proven performance at a great price.
Who This Is For
This review is for you looking for a solid upgrade in performance and speed of your laptop to carry your workload with ease. It is also for you looking for SSD options worth considering to help increase your productivity and overall working or gaming experience.
This review is perfect for business owners and laptop owners and creators alike, providing you with the best SSD options on the market!
What is a Solid-State Drive?
Solid-State Drives also known as SSD are storage drives that use flash memory without any moving parts making them faster, while traditional Hard disk drives use magnetically sensitive platters which are moved by a motor.
In general, there are two types of SSDs: Serial Advanced Technology Attachment SSDs (SATA) and Peripheral Component Interconnect Express SSDs or Non-Volatile Memory express SSDs (PCIe/NVMe/PCIe-NVMe).
Serial Advanced Technology Attachment (SATA) is similar to your regular hard disk drive and is the slower of the two SSDs since it uses similar components as hard drives. But even at this, they provide up to five times the speed a regular HDD would offer. SATA is still the most common type of SSD and is a default fit for most laptops that operate on HDD. SATA SSDs have an average speed of around 500-550 Mbps and top off at 600 Mbps or 6 Gbps.
Another type of SSD is the M.2 SSDS
They are small and rectangular sticks of storage used in mobile devices and thin laptops because of their flat format. They can also be used on laptops and computers if the motherboard has the slot for it. They are slightly faster and more expensive than SATA SSDs. The most common sizes for M.2 SSDs are 2242, 2260, 2280, and 22110 (2280 being the most used in this list). These numbers reflect the size of the SSDs by width and length, meaning, an M.2 2280 is 22mm (length) x 80mm (width) and an M.2 2242 is 22mm x 42mm.
Peripheral Component Interconnect Express Ssds (PCIe) has more bandwidth than any SATA SSD and it delivers up to four times the speed and performance of SATA SSDs. Making them the fastest type of SSDs. They are a significant upgrade in performance expansion cards that are plugged into the motherboard and work well with graphics and sound cards.
They are the best for gamers, programmers, or heavy data tasks since they need the fastest performance speed possible. They are also the more expensive option.
­­Non-Volatile Memory Express (NVME) are more related to PCIe as they are built especially for flash and new generation SSDs to deliver the best performance and provide the highest response times. It works with PCIe SSDs to deliver fast transfer data to and from your Laptop.
It transfers data at a high-performance speed of around 3,000-3,500 Mbps or 3-3.5 Gbps, meaning you can transfer a file of 40 GB to your laptop in about 20 seconds or less.
Do I need a Solid-State Drive for my laptop?
Yes you do, if you want a faster smoother experience from your laptop. The good thing is most laptops made in the past two decades are upgradable to SSD and you can enjoy a faster-operating speed for your laptops without changing the whole laptop.
Think of the games, applications, or programs that take minutes to open or even load completely, that time could be reduced to seconds with an upgrade to a solid-state drive. A Solid-State drive could be the upgrade you need to turn your "old" laptop into a "new" laptop by spending less.
And this guide shows you the best options to consider.
Why You Should Trust Us
To find the best SSD, we looked at SSDs from brands with guaranteed performance, and user reviews, and compared quality across different prices. We looked for Solid-State drives ideal for business owners, programmers, and creators, considering your budget and needs.
Plus…We want to be a small part of the reason why you enjoy a smoother, faster, and more comfortable working experience!
How We Picked
Performance
Performance is a key reason why SSDs are preferred to HDD, however, not all SSDs are made the same. In general, an NVMe-type drive would perform better than a SATA type Drive but even in their class some NVMe SSD outperforms each other based on brand, controller type, and read/write speed and storage(cell level)
It is important to know that in the real world despite what the specification says the performance of most SSDs might not differ except when used to the full capacity.
Storage Capacity
When looking at capacity it is ideal to go for more space than you think you need. If you think 256 GB is sufficient for what you intend to do go for 500 GB, and if you think 500GB is sufficient go for 1TB. It might not fall within your budget, but the extra 30 bucks for the higher storage is always worth it for faster long-lasting performance. In general 500GB is sufficient for most people, however, if you are into graphic-related jobs you should consider going for higher options. Here we suggested options available in capacities up to 4TB to suit your needs
Physical Size
SSDs vary in size from the well-known 2.5″ and 3.5″ for desktop and enterprise systems, to the less common 5.25″ for special-purpose appliances like backup devices down to the varying M.2 stick sizes. All of this depends on the slot available on your motherboard. Knowing the size of your motherboard is important and you can do this by simply checking the specifications of your laptop.
Durability
When it comes to durability there are two things to consider: the type of drive and the TBW rating (which is related to the warranty a brand offers on its SSD)
For the type of drive, depending on your laptop capacity/ available space you should go for an NVMe SSD as they have fewer moving parts which mean little to no chance of crashing. They are smaller and won't easily get affected after a fall when compared to their SATA counterparts. However, not all PCs have options for NVMe SSD so you have little to no control over this.
The TBW rating which means (TeraBytes that may be Written or Terabyte Written) is like a fair use benchmark for the amount of data an SSD can handle for it to be considered used or over-used as the case may be. Think of the TBW rating as the mileage/miles a car can cover for it to be termed fairly used or well-used.
SSD manufacturers give warranties on their SSD as long as the user doesn't use up to or above the given TBW for that SSD in a set time (mostly five years) this is important because some TBW ratings are less realistic than others and show some lack of confidence in the SSD performance.
Price vs Quality
With SSD what you pay for is what you get (at least for most of it). While there are various types of SSDs the cheaper option is the SATA SSDs, they are also the slower option. You can also get some good NVMe SSD for similar prices but the quality in most cases isn't as good.
That is why we considered trusted brands and looked for SSDs with great value for a great price. This way you are sure you are getting a worthy buy!
Data Transfer Speed
There's no real benchmark as to the speed of an SSD, however, depending on what you use your PC for there are safer and better bets. If you have a gaming PC a minimum of a Gen 3.0/ PCIe 3 drive is a good bet as it has rates of up to 3,500 MB/s read and writes respectively. You could go higher if you want and also if you just use your system for less stressful tasks a good NVMe and SATA are just perfect too.
Care and maintenance
Getting the right SSD for your device is key and the first step to knowing what kind of SSD size and controller is compatible with your motherboard. To know such information you can check the specification of your laptop and then go for the suitable SSD of your choice.
Some SSD are really easy to use, just plug and play, while some need to be screwed in. However, in general, SSDs are easy to install but you can always seek the help of a professional if you have any doubts.