The Best Sports Bra for 2023
Get proper breast support for your daily active needs.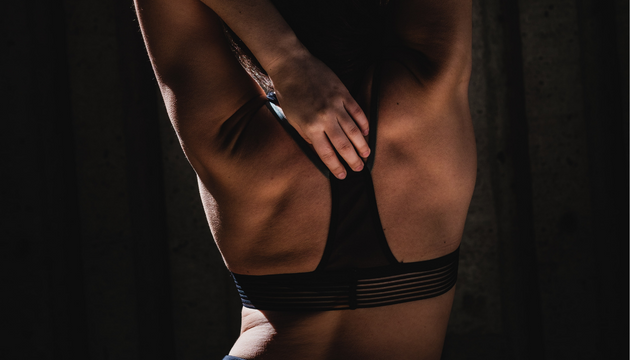 For a very long time, women didn't participate in active sports until much later and even then, they still had to make do with regular bras or bands binding their breasts to their chest, which sounds terribly painful.  It was not until the 1970s that the sports bra made its debut. 1970! Sad, isn't it? I can only imagine the discomfort associated with active movement. It is no surprise that the first sports bra was made by women and for women! 
When picking out what to wear, a woman must consider her intimate clothing in line with her preferred outfit. She needs to think about the activities she will be engaged in, the material and color of her outfit, and her undergarments too. These are a lot of hoops to jump through on a daily basis for anyone. Getting the motivation to get your workout is one thing now add the need to find a great sports bra and this increases hardship to a whole new level. 
This is where we come in. Sports bras are great for high-energy active movement or even as part of an outfit. We discuss the best sports bras for various occasions, what to look out for when purchasing them, and factors that can influence your purchase. Life can be hectic enough without including the need to search for sports bras for the occasion.
How We Picked
Material

A good sports bra needs to be made of breathable, stretchy material and should have great absorbability. You need to know the activity you are participating in and purchase a bra with suitable material. The wrong material leads to skin chafing.

Type of straps

Sports bras support the weight of breasts and as such, they need to have firm strips that are wide and firm enough to evenly distribute the said weight, especially with a vigorous motion.

Fit

The perfect sports bra doesn't cut into your skin at any point. With the correct fit, your boobs will not move about and this maximizes comfort as well.

Price

You should never make a purchase that is above your budget. Good sports bras do not necessarily need to come from designer stores. Find what fits in your budget range.
Everything We Recommend
Best Pick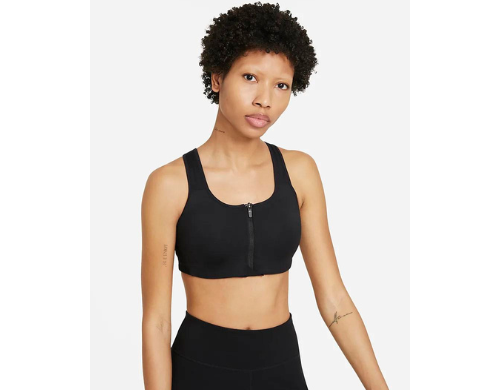 A high-support padded bra with a front zipper.
Runner Up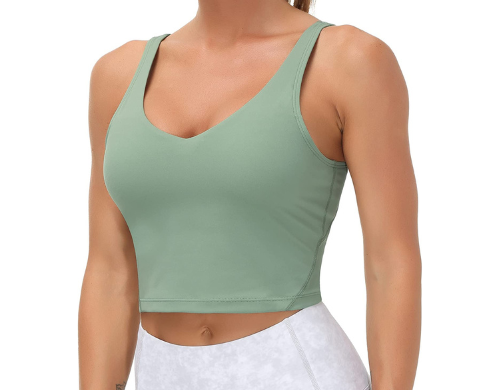 Medium support, padded workout tank top.
$22.99
Most Cost-Effective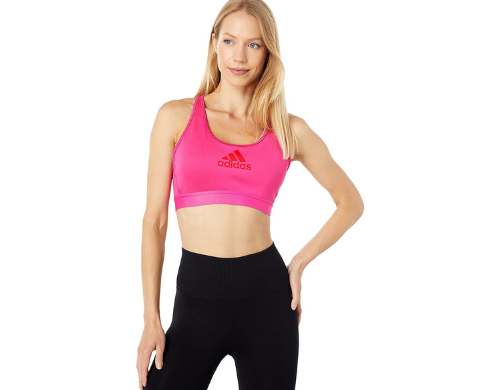 Great value for your money
$10.72
Who This Is For
Every woman needs at least one sports bra, regardless of how active her lifestyle is. There are some that are made for fashionability, while others are for sporty people. Either way, if you ever need boob support for your clothing articles, then sports bras are where you start.
Sports bra vs a regular bra
For all bras, you always need to get your cup size right so that you don't hurt yourself by purchasing a too-small or too-large size. Any bra wearer knows of the terrible discomfort that comes from simply wearing a regular bra, but you still do it for support and to minimize boob pain. Now, if simple movement is uncomfortable without the right bra, then any rigorous activity increases the discomfort. A sports bra is made specifically for active movement and, as such, provides great breast support, something that a regular bra doesn't offer as effectively.
Is it worth it?
Breasts are made of muscle and fat, not bone. This means that, as structures, they come without support. Sports bras offer this support along with comfort, especially for active women. If you enjoy jogging, yoga, long walks, or even the occasional hike, then investing in sports bras should be at the top of your list. With the right gear, workouts can be fun. 
Why You Should Trust Us
Hours of research have gone into the writing of this article. We assembled articles on preferred sports bras and looked at the overall response in terms of what was more popular among consumers. We then looked at these reviews and used them to assemble the options that we have laid out for you.
How We Picked
The material of a sports bra is very important to the wearer because it has to be absorbent, breathable, and elastic; some are sweat-free, which guarantees that you enjoy your workout session worry-free.
Generally, there are two types of sports bras-encapsulated and compression sports bras. The encapsulated design has two distinct breast cups while the compression works by pressing the boobs against the chest, therefore decreasing the up and down movements. If you wear a big cup size then the encapsulated design is best for you. They both offer amazing support.
If the sports bra straps are too thin then they can dig into your skin and this is both painful and uncomfortable. Ensure that the straps are thick enough and some even have extra padding on the undersurface that protects the wearer.
Make sure that your sports bra is of the right size and fits you properly. A well-fitting bra stays close to the skin but doesn't have any wrinkles on it, and neither does it leave your breast pouring out from it. They should be well covered. Neither of the straps should dig into your skin or even cut off your oxygen supply. Make sure that you get your sports bra in the correct size in order to avoid a lot of bounce while working out.
Do not purchase sports bras that are beyond your budget as we are sure that everyone can find what they can comfortably afford, with no need to break the bank. Most sports bras are durable for up to six months, depending on usage. This is a fact that you should consider while making your purchases.
Care and Maintenance
Ideally, sports bras should be good to use for up to six months from the date of purchase, depending on the frequency of usage and how well maintained they are. Here are some tips on how to care for them so as to get maximum usage from them. 
Sports bras, like any other underwear, need washing after every use as a general hygiene practice. Ensure that you use cold water because the material that makes some of them is ruined by heat. Keeping that in mind, after washing the bra, air-dry it so that it also gets exposure to clean air and sunlight. After cleaning, fold and store away your bra together with your other clean intimates. Make sure that they are away from dust particles or direct sunlight in order to avoid color fade.