The Best Spin Shoes for 2023
Upgrade and make your cycling experience far more comfortable, safe, and smooth with the best spin shoes.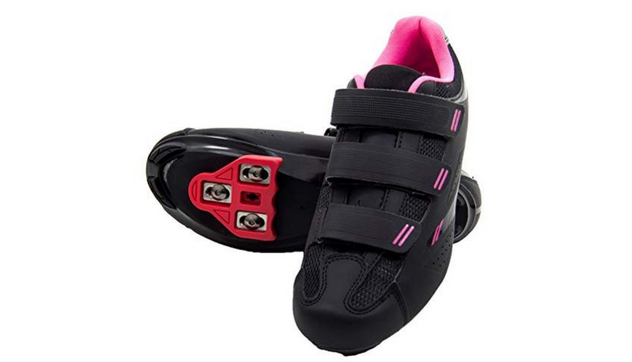 The right pair of shoes truly make a difference in the way you walk and go about your day. They keep you comfortable throughout the day. Shoes gain special significance when it comes to cycling and other such workout activities. Although spin shoes are specially designed for riding indoor bikes, most can be used for outdoor/road cycling as well. Since the foot is the point of contact with a bike and also acts as the point of propagation, the right pair of cycling shoes are necessary.
Ordinary shoes can turn bike riding into an unbearable nightmare, for they often pinch your feet, lead to excessive foot sweating, cause muscle twists, and give sharp foot aches. Good spin shoes are crucial in maximizing the performance of bike riding. Our carefully prepared list has examined all the significant factors that are necessary for a good pair of spin shoes.
Who This Is For
The spin shoes included in this list are for all bike enthusiasts who are keen on improving the overall safety and efficiency of their indoor and outdoor cycling. If you are keen on making the overall workout smoother, you will surely find these shoes beneficial.
Why You Should Trust Us
This list has been judiciously prepared with an unbiased approach. All the noteworthy factors were examined and compared across various brands of spin shoes available on the market. These picks offer the best spin shoes that are high in quality and other aspects such as breathability, flexibility, and comfort. They are pretty affordable as well. This list will assist you in picking the right brand as per your requirements.
How We Picked
The entire process, from evaluation to testing, was managed with the utmost care and accuracy. We examined all the previous customer experiences with all types of spin shoes and took into account their opinions and other relevant feedback. Some important factors that were considered are:
Type of sole
The sole is indeed the soul of a shoe! An inflexible and hard sole will pinch constantly, leading to injuries and swelling. Most soles are made of rubber and vary in flexibility according to the purpose of the shoe. All our picks have comfortable soles that last for a long time and can withstand a lot of wear and tear.
Type of upper portion
The upper portion of a spin shoe should be particularly breathable and airy to keep the feet dry. Biking makes your feet sweat a lot, and a good spin shoe should be airy enough to let the air pass and keep your feet dry. It also helps reduce foot odor.
Type of closure
Closure is an important part of the overall comfort of a shoe. Most spin shoes come with velcro closures. Laces often are hard to tie and interfere with spinning. Velcro closures make it easy to put on, adjust, and remove the shoes, which means more time for cycling.
Price
We have made sure your money is spent wisely; it's our top priority. We have searched for the best deals or bargains to bring you the most cost-effective spin shoes that provide unmatched quality and comfort!
Weight
Good spin shoes should be lightweight and not add to the weight while you ride a bike. Heavy shoes make cycling a tedious task. All the picks on this list are lightweight.
Durability
It's a crucial factor to consider. A pair of good spin shoes are an investment and are expected to last long. They should also be able to withstand a copious amount of wear and tear, hence durability becomes even more important.
Versatility
A good spin shoe should be versatile and perform equally efficiently indoors as well as outdoors. We have ensured that all the picks on our list provide versatility without compromising on any other significant factor.
Comfort
A good spin shoe should be comfortable, and it's the first and foremost factor to take into account. A shoe that provides a plethora of features but less comfort becomes practically useless.
How We Picked
Sole

The sole plays an indispensable role in determining the quality and longevity of a shoe. Carbon fiber soles are expensive compared to plastic and fiberglass soles, but they are swift and light too. All our picks have durable and high-quality soles.


Comfort

A spin shoe must provide adequate comfort when riding an indoor bike. It's important to ensure that the heel of your shoe is firm and sits comfortably against the back of your foot. We have assessed these variables to ensure that you get the best option for spin shoes.


Closure

Closure contributes much to the overall comfort of a shoe. Spin shoes with simple closure systems are easy to put on and remove, especially when you are in a hurry. Spin shoes with velcro closure systems are highly convenient for bike riding.


Price

This factor must be taken into account. It's wise to spend a little more on a pair of spin shoes that will provide you with maximum comfort and also last long. For this reason, we examined the most cost-effective and high-quality spin shoes.

Care and miantenance
Proper care should be taken to ensure that your spin shoes last a long time.
Deciding whether to use a washing machine to clean the shoes or not depends upon the material of the shoe. Although we recommend that you do not overwash or wash your spin shoes too often. This can lead to damage and tear.
It's advisable to wash at least once a week. You should never dry spin shoes in the dryer or use direct heat. Instead, let them air out, ideally with some newspaper bunched inside of them to absorb excess humidity.
Store the shoes in a dry place, away from dampness and dust.