The Best Spatula for 2023
Find the best utensils to upgrade your kitchen skills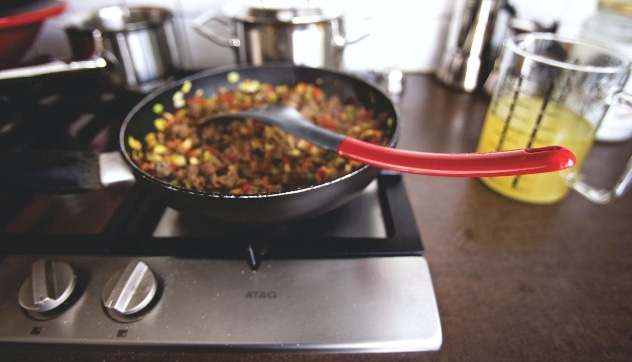 Here's something that ruins the broth quicker than a congregation of chefs — substandard tools.
Cooking is essential; you either carry it out or someone does it on your behalf, and one wrong utensil could affect so much about a meal. Taste, presentation, and texture are three key features that make food great, average or meh, and all of them can be negatively skewed by a single utensil error.
Spatulas are one of the more common utensils found in kitchens around the world. They are versatile and can make the right difference in all kinds of recipes – sauteing, frying, mixing, scrambling, you name it.
Like every other product ever created, spatulas are of different qualities and come in different kinds depending on usage, culture, and finances. We've compiled a list to help get your kitchen up to date and add a Midas touch to your recipes.
These are our absolute favorite spatulas for this year.
Our Top Picks
Best Pick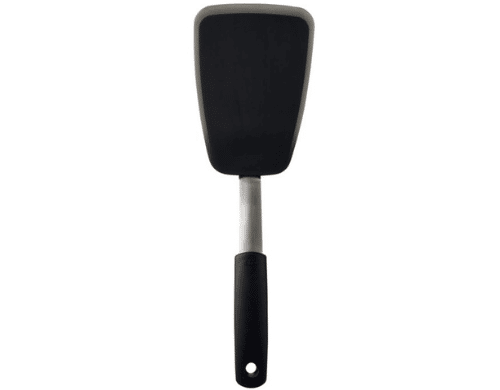 Smoothly glides under food for seamless flipping.
$13.99
Runner Up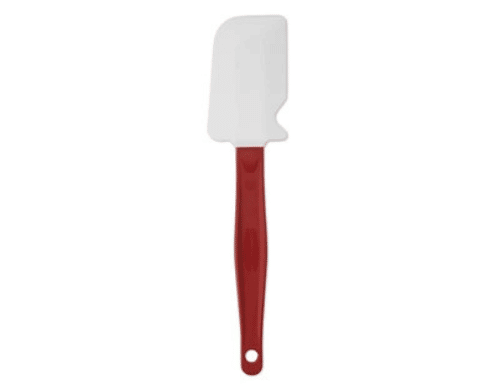 Super heat resistant.
$12.48
Most Cost-Effective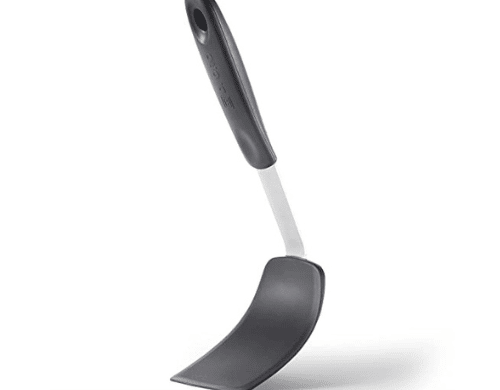 The perfect no-regret impulse buy.
$12.97
Who This Is For
Almost every American has, at some point, eaten something that was cooked or touched by a spatula. Whether you have a family you cater to in the kitchen or you're planning to open a restaurant, move houses, upgrade your kitchenware or go to college, these spatulas are just right for you.
Different Types/Uses of Spatulas
Spatulas can be classified based on the uses or materials used in making them. In terms of material, spatulas can be wooden, metallic made from stainless steel, plastic, made from silicone, or rubber.
All these are tailored to specific functions or advantages. For example, wooden spatulas are sustainable and eco-friendly while silicone spatulas are non-stick and easy to clean. Some spatulas are designed for specific purposes even though they can be used for other kitchen work. Fish spatulas, baking spatulas, and icing spatulas are all examples of this.
Spatulas vs Turners
Like crocodiles and alligators or the United Kingdom and Great Britain, spatulas and turners are often mistaken as the same thing. Although they have more similarities than differences, spatulas and turners are quite different and are originally meant to serve different uses.
It is important to note, though, that all turners are spatulas but not all spatulas are turners.
Both utensils are made of an extending arm and a flat surface blade. While the surface of the spatula is typically made of plastic or silicone, that of a turner is usually metal or stainless steel. This simple detail is the basis for some other differences between both utensils.
Turners, often made from strong stainless steel, are used to move steaks around, flip burgers and do more heavy-duty kitchen work than spatulas. Both have high heat resistance and can work very well on the stove.
Silicone vs Stainless Steel Spatulas
When choosing between silicone and stainless steel spatulas, you have to consider their needs and usage. Generally, silicone spatulas are non-stick compliant meaning they do not damage your non-stick pans. This property also makes them super easy to clean.
Silicone spatulas may look or feel like rubber, but they have a much higher resistance to heat than one would expect. Silicone spatulas, unlike stainless steel spatulas, can maintain their shapes for a very long time.
You have to be careful handling them though as they could get cut by knives or other sharp objects lying around your kitchen.
Stainless steel spatulas cannot be damaged by knives and other sharp objects and are also highly heat resistant. Because stainless steel is sturdier and stronger than silicone, spatulas made from this material are more suitable for bigger jobs or heavier flipping than silicone spatulas.
You may have to spend a few extra dollars on metal spatulas though.
Why You Should Trust Us
We love good meals, but so do you and everyone else. After getting good ingredients, the next step to creating a nice meal is having the right utensils.
Spatulas often go under the radar and for that reason, we have created this list so you never have to worry about ruining a pancake, sunny side up eggs, or stir fry again.
How We Picked
Spatulas are everywhere and they've been for decades. A lot of the time, when something is this easy to find, people tend to buy it without putting much special thought or consideration. That's why many pancake makers fail with the first and many runny eggs are not great on the first try.
We've gathered thoughts and reports from world-class chefs, restauranteurs, utensil makers, designers, and users like you and us about what they liked or disliked about spatulas. We've checked out their favorites and studied their recommendations.
We noted their opinions on all sorts of materials and how they stack up against each other, how heat resistant they are, and how easily they mix, turn or slip under eggs or pancakes to flip them.
We compared lightweight and heavier tools, longer vs shorter, and studied the advantages and disadvantages of specific designs.
We considered how much the average American home spends on kitchen utensils and have compiled a list that ticks every box that ensures you get a spatula that makes you good food and lasts for a long time.
How We Picked
Material

Spatulas are made from different materials that are best for different purposes. We've looked at a wide range of materials and chosen the ones that do their jobs best.

Heat Resistant Handle

Burns are the most common kitchen injury. Heat-resistant handles prevent them and make kitchen work a whole lot easier as not everyone is comfortable working with mittens or napkins.

Thin Edge/Ease of Use

We checked for spatulas that have edges thin enough to glide between food and the pan seamlessly.

Cost-Effectiveness

The kitchen is a very functional part of most homes, so finding utensils that can work great and withstand a lot of usage without costing an arm and a leg is key.
Care and Maintenance
Some spatulas can easily go in the dishwasher and some do not. The good news is, that all spatulas can be cleaned with some good old-fashioned water and washing liquid.
After use, wash spatulas with warm water and some washing liquid to get food remains off. Then, dry with a clean napkin and keep away in a dry place, or hang upside down. 
Identifying the right spatula for your needs shouldn't be too hard if you follow this list.