The Best Space Heater for 2023
Escape the uncomfortable cold during the chilliest seasons using a space heater made specifically for your and your warmest needs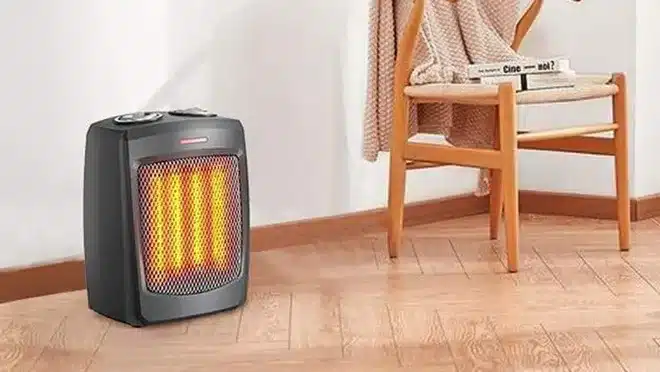 It is during those cold months that we wish we had something to keep us snug all day. Besides, having a runny nose, chest problems, and other cold-related issues is not the outcome you desire. So, what better way to eradicate this than utilizing the perfect space heater?
A space heater works by warming a particular portion of a room, a small-sized space, or a medium-sized area. The best thing about them is that they are compact and lightweight so you can easily transport them to any preferred destination. However, they use electricity to operate and thus require a power source.
Note that different space heaters contain different features that make them unique. Check out the following list and make an informed selection.
How We Picked
Size/Heater Type

The ideal heater type should only be based on your preferences and whether you need a fan-forced, radiant, or convection type. Additionally, a small-sized version will allow more effortless movement.


Energy Efficiency

Energy-efficiency is vital since it enables you to save on extra spending. Thus, look out for some features like timers and lower wattage to help control the amount of energy consumed.


Safety Features

It is likely for space heaters to cause fires and burns. So, consider getting one with a cool-to-touch exterior to ensure that it does not get too hot to burn you. It should also contain safety features to avoid causing fires.

Cost-Effectiveness

Start by determining features that suit all your heating requirements because every penny should count. Besides, nobody wants a cheaply made heater that will expose them to the risks of fires and burns.

Our Top Picks
Our Top Pick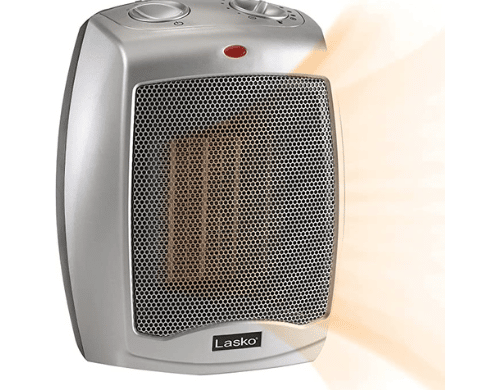 This heater comes with adjustable heat levels, allowing you to select the most appropriate temperature for you!
You get to enjoy different levels of temperature using this space feature. You achieve this by simply adjusting the thermostat to any temperature level you deem comfortable. This way you can use this appliance during different seasons and in different areas that experience different temperature levels. Therefore, you do not have to purchase different space heaters to warm your space on different days and during different seasons.
Lasko 754200 Ceramic Space Heater operates safely and distributes heat evenly.
Our Runner-Up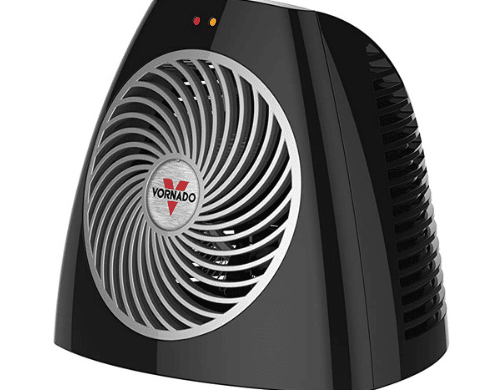 With a small and lightweight design, you can easily transport it to different locations.
The Vornado space heater is small-sized and lightweight. The small size allows you to place this space heater in tight spaces such as under your desk or table. It thus warms your space without consuming the space you need for your other house and office items. The small and lightweight structure also makes the space heater easy to carry around and use in different spots
With a small and lightweight design, you can easily transport it to different locations.

Most Cost-Effective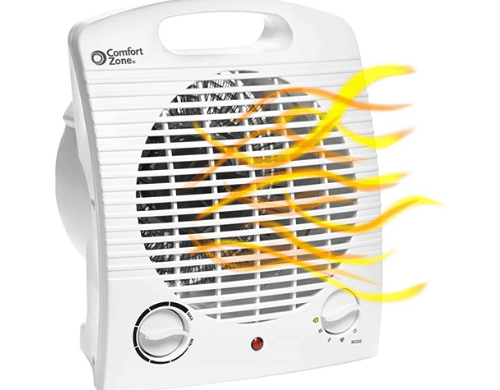 Want to save money? Warm up your space using this energy-efficient space heater.
Comfort Zone Space Heater is energy efficient and cheap to buy. You do not, therefore, require to dig too deep into your pockets to own one. It does not also require you to save more for your power bills. This way, you get to live in a comfortable environment without worrying about having to raise more money to finance the comfort.

Want to save money? Warm up your space using this energy-efficient space heater.
Everything We Recommend
Our Top Pick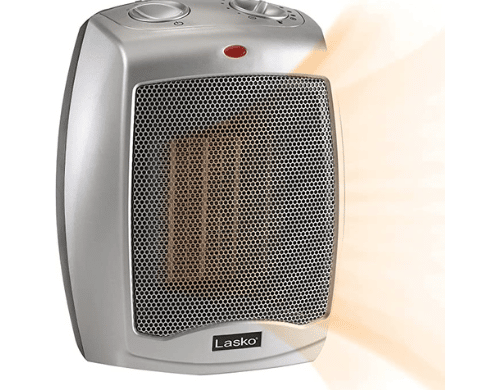 This heater comes with adjustable heat levels, allowing you to select the most appropriate temperature for you!
Our Runner-Up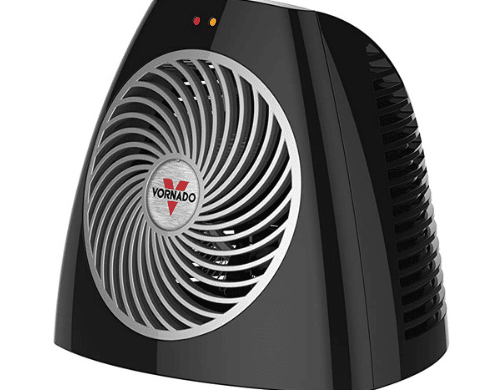 With a small and lightweight design, you can easily transport it to different locations.
$39.99 ($39.99 / Count)
Most Cost-Effective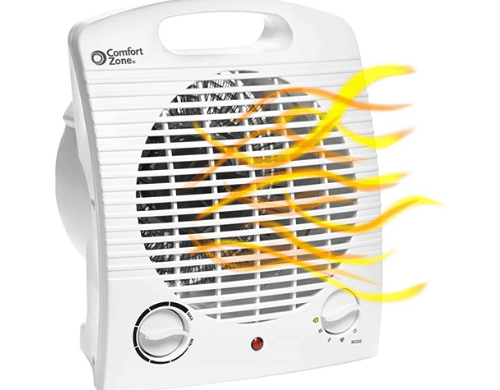 Want to save money? Warm up your space using this energy-efficient space heater.
$16.99
Who This Is For
Who This Is For
The space heaters reviewed here can be used by any person who wants to experience real warmth during those freezy days. It will only depend on your preferences in terms of style, size, wattage, ease of use, portability, and other essential factors.
What Is A Space Heater?
Space heaters are heating devices that warm a relatively small space. They are mainly used by people who find central heating systems too expensive to use or install. They come in compact sizes, which enables you to place them anywhere, whether it is under or on a table/desk.
Pros And Cons Of Oil and Electric Heaters
Space heaters, just like any other electric apparatus, have their pros and cons.
Pros:
Comfort
An environment too cold is uncomfortable to live in. Warming up the space will make it cozier and more comfortable. Space heaters heat the air in your cold room making it warmer and the room more homely.
Health
Many disease-causing microorganisms thrive in cold atmospheres. Living in a cold room can therefore expose you to diseases such as pneumonia and flu. Using a space heater to warm the air in your room will protect you from such infections.
Cons:
Dehydration
Using space heaters in your room for an extended period dries up the air. Dry air is dangerous and can be hazardous to your health. To be safe, use a space heater together with a humidifier to prevent the air from drying up.
Burns and Fires
Space heaters whose outer shell overheats expose you to burns. If not properly used, space heaters can also cause fires. Ensure that you use and care for it properly as you do other electric appliances to prevent these hazards.
Why You Should Trust Us
Every piece of the information herein is based on facts and not hearsay. We provide information according to customers' reviews, product features, and more. Furthermore, we use credible and well-researched resources to ensure we only provide the best.
How We Picked
We appraised each product depending on the features they exhibited. The first factor we examined was power consumption. Every space heater reviewed here uses different wattage to operate, with the highest strength being 600-1,500 Watts per hour. If the wattage is high, the heater will consume more electricity and vice versa. Some of our picks feature digital technologies, such as multiple modes, that allow you to set them to energy-efficiency modes. Our cordless picks have long battery life that allows you to run them uninterrupted for long hours.
The maximum temperature you can reach with our picks is 800-1,500 degrees Fahrenheit for radiant space heaters. Convection heaters listed herein heat your room to up to 380 degrees Fahrenheit. However, reaching these temperatures can be extremely dangerous since it can result in overheating issues and fire outbreaks. In this case, we reviewed a product with a cool-to-touch material that will not pose any threats to your skin or house.
Other features depend on your personal needs. Do you require an electric space heater or an oil-filled one? Both of them are exemplary and tempting but have their share of pros and cons as highlighted above. We also scoured through other factors such as size and weight. All our picks are lightweight and compact to allow easy movement and placement. We also selected electric heaters with low noise levels causing no disruption. All our picks are made of tough materials that stand the test of time. They are also stylish and will complement the look of your space.
Care and Maintenance
Space heaters can turn from bliss to misery within minutes. They can cause fires and reduce all your wealth into ash. This can happen if they are left unattended for long periods. In such cases, they overheat and pass dangerous amounts of heat to your house items which in turn start to flame. Therefore, remember to always switch off your heater while engaging in other activities elsewhere. Choosing appropriate placement surfaces is also important since they can tip over and cause fires.
Always use a damp cloth, towel, or rag to clean your space heater. It is recommended that you wash it at least once a month. Otherwise, dust and dirt may accumulate in the vents compromising ventilation which in turn poses fire risks.
Ensure that you store your space heater in an open space and eliminate any flammable material. Keep the place dry to avoid exposing the interior parts to moisture which can cause rust. Oil-powered space heaters do not require a refill since they run on electricity. The oil is never burned and can enable the heat to circulate longer.