The Best Soda Maker for 2023
The simplest way to turn tap water into a tasty and bubbly treat.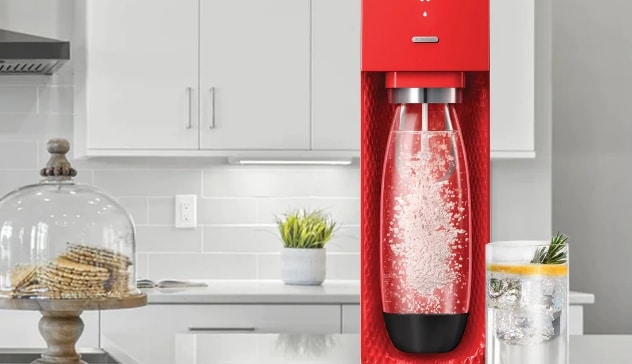 There's something incredible about making something at home by yourself — an absolute sense of fulfillment and satisfaction. Think about home-cooked meals and pastries, DIY closets and crafts, self-built gaming PCs, and even Lego sets.
It's why the words 'self-made' and 'self-taught' mean so much to developers, entrepreneurs, and many professionals out there.
Soda makers can be your start in this category. With a good one, you can turn water and other liquids from boring to bubbly carbonated drinks that tickle your fancy. Of course, the market is filled with loads of soda makers, and choosing one can become a dilemma. There's no need to look too far, this list is guaranteed to help you find the best of the best.
Our Top Picks
Best Pick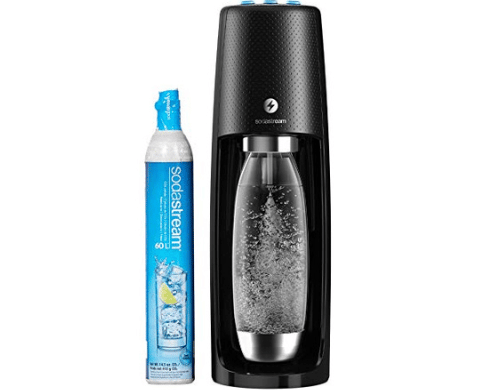 Expect 100% automation
$127.98 ($127.98 / Count)
Runner Up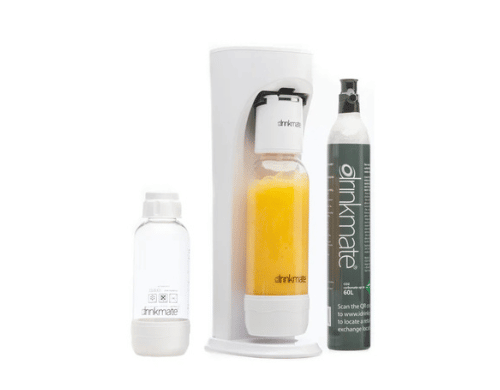 Releases your inner bartender.
$119.99
Most Cost-Effective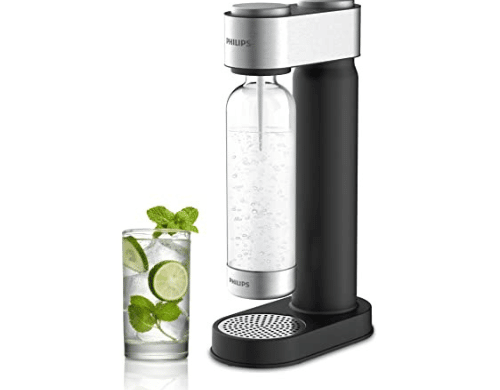 More bubbles for fewer dollars.
$64.44
Who This Is For
These products are for people who want a nice homemade drink on a sunny day, people who want to save money on sodas and seltzers, or people who want to enjoy fizzy drinks without having to worry about bottles and cans degrade the environment.
If you aim to cut down on costs or save the environment, then absolutely. With the latter, you cut down on purchasing disposable plastic bottles and do your bit to reduce plastic waste from our surroundings.
With the former, you cut down on spending on store-bought seltzers, soda waters, and carbonated water and just make yours. It may take a few months to break even, but it's only up from there once you do.
What Liquids Can You Put/Use In a Soda Maker?
Many soda makers are made originally for water alone. However, it has been discovered that with the right amount of patience and with the right mixtures and recipes, many other liquids can go into your soda maker and come out as fizzy, bubbly versions. Some of the liquids are tea, orange juice, coffee, cocktails, and wine.
In theory, almost any liquid can be carbonated in your soda maker. It helps to remember that some carbonate better than others and faster than others. Also, some may taste absolute garbage, so be careful if you decide to try this.
Why You Should Trust Us
We're helping you experience great-tasting drinks whilst saving the environment and your pockets.
How We Picked
There are many things much easier than finding the best soda maker. In a bid to cut down that process for you, we've toured customers' minds, noted their soda maker experiences, and gathered all that information into a guide usable by you.
We looked out for important features and studied specs to bring you the good stuff. Bottle size is important because smaller bottles mean more time at the machine and larger bottles can serve you for longer periods. We considered this while collating our list.
We avoided soda makers with buttons that could cause a mix-up and sided with easier-to-use ones with fewer buttons and decently sized screens. We gathered from users which soda makers tend to have loose bottle caps and which ones they had little to no difficulty setting up. We'd like to assume that our eye for detail, style, and design is superb as we put it to use often during this process.
One thing is for sure, whichever of these you settle with, you'd be getting a well-designed, easy-to-set-up soda maker that has a decently sized liquid capacity and would serve you for enough time before you need a canister refill or replacement.
Depending on which you choose, you could get a machine that comes with an array of flavor options and is super comfortable to be used with more liquids than ordinary water.
How We Picked
Carbonation/Bubble Styles

Since you're substituting store-bought for homemade, you don't want below-par carbonation or bubbles that fall short in comparison.

Liquid and Bottle Capacity

Imagine having to keep working at the soda maker every ten minutes because it can't produce a fair amount of drinks at once. Doesn't sound tempting.

Ease of Use

No one likes complicated appliances. The simpler to operate, the better. And, that goes for all our recommendations.

Cost-Effectiveness

Sodas and seltzers are made by million-dollar companies. We assume you want great drinks without having to spend anywhere near that.
Care and Maintenance
Many soda makers are made from plastic, some from metal. After use, wipe the machine and the nozzle extra carefully with cotton, wool, or foam material, warm water, and some dishwashing liquid before it gets sticky and hard to remove.
Be sure to unplug if electric, and pay extra attention to the nozzle as it's the part that goes inside the bottle.
The bottles are typically plastic or glass materials that may or may not be dishwasher suitable depending on the brand. Read the packaging and manual to be sure of this. For bottles that are not dishwasher safe, rinse and shake them with some warm water and washing liquid immediately after use.
If there are stains that you can't get rid of using this method, gently scrub the inside of the bottle with a soft brush to do that job. Bottles and machines must be cleaned after every use.
Refilling gas cylinders is not hard as it sounds. Some brands, like SodaStream, have a gas exchange and discount policy where you send in your older, empty gas canisters and get a discount when you purchase new, filled canisters. Other brands simply have full canisters you can order from their website or get at walk-in stores around you.
A standard-sized gas canister lasts between four to eight weeks and carbonates about 60 liters of water. To find out if you have run out of gas, ensure the canister is well fixed, and then press the button to observe bubbles entering the liquid-filled bottle.
You can tell how much or how little gas is in your canister by carrying out this simple exercise. To be sure, you could also unscrew the canister and feel its weight.