The Best Smoke and Carbon Monoxide Detector for 2023
Monitor smoke and CO levels and get alerts about abnormal levels so you can take quick action.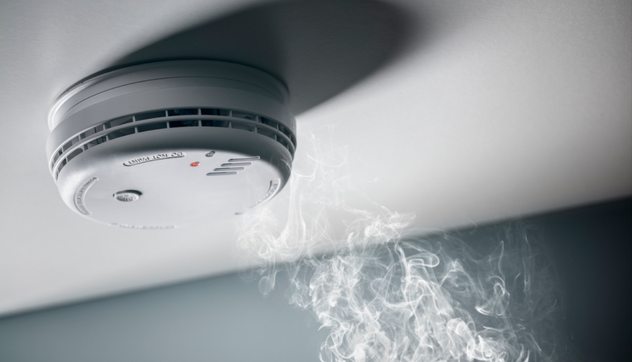 Fire outbreaks can be dangerous and destructive, potentially resulting in loss of life and damage to property. To prevent such disasters, it is important to protect our homes and buildings from fire. While it is not possible to make houses completely fireproof, smoke and carbon monoxide (CO) detectors can provide an important level of protection. These detectors are equipped with alarms that sound when the levels of smoke or CO in the air exceed normal levels, which can be a sign of a fire. By alerting you to the presence of a potential fire, smoke and CO detectors can help you take action to extinguish the fire before it causes significant harm.
How We Picked
Accuracy

The ideal smoke and carbon monoxide detector should be accurate enough to correctly detect abnormally high CO and smoke levels that need attention. Accurate devices do not cause false alarms.

Testing and Alert Types

Some smoke and carbon monoxide detectors have alarm alerts, while others have voice alerts. Choose one with a testing and alert type that meets your preference.

Battery Life

The ideal smoke and carbon monoxide detector should have a long battery life to ensure that it is always working without having to charge it frequently.

Cost-Effectiveness

The best smoke and carbon monoxide detector should be affordable to buy and maintain. It should also be durable and effective to give you value for your money.
Our Top Picks
Best Pick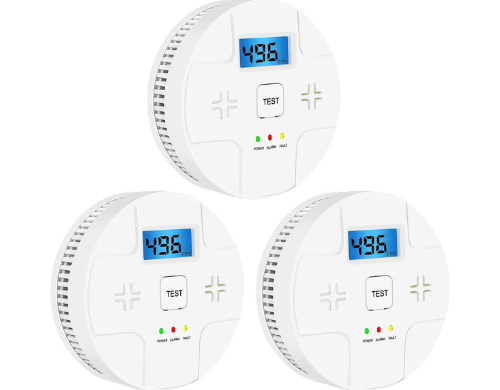 Get notified about unusual smoke and carbon dioxide from afar using this loud 85-decibel alarm.
Given that it is small and portable, you can use it both inside and outside your home.
This device has photoelectric sensors that detect smoke with minimal false alarms. It also has an electrochemical CO sensor that detects carbon monoxide as soon as it fills the air. These sensors allow you to respond quickly to a fire outbreak before any damage occurs. They also help you maintain a safe living environment with no poisonous gas or irritating smoke.
Runner Up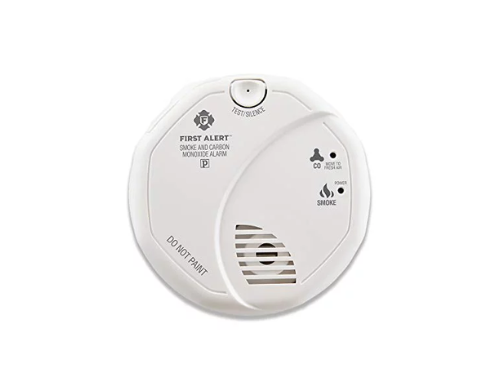 This battery-powered smoke and CO detector works even in the absence of a power connection.
A loud 85-decibel alarm warns people from a long distance of the dangers of smoke and/or CO.
This device measures 2 x 5 x 5 inches and weighs 10.5 ounces. It thus has a small structure that can fit in any small space on the wall or countertop. The low weight also allows you to fix or place the device anywhere without weighing down your wall or counter. A contemporary design and white color allow the device to fit into any decor.
Most Cost-Effective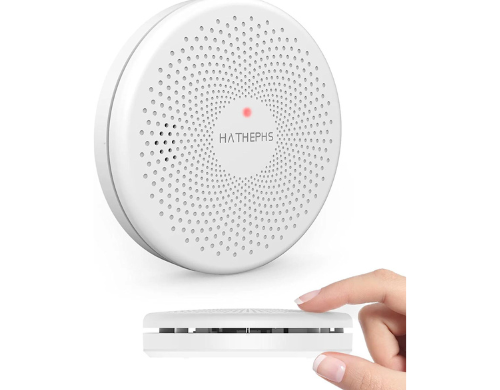 You can use the silence button to turn the alarm off if everything is under control.
This detector has a long-lasting battery that provides adequate power for ten years.
Hatheph's smoke/CO detector is white and ultra-thin. Thus, it fits on any wall of any color without compromising the decor. The ultrathin structure lies flat on your wall and does not show or stand out. The detector also has a loud, audible alarm. Therefore, it will alert you and your neighbors about abnormal smoke or CO levels in your space from a distance.
Everything We Recommend
Best Pick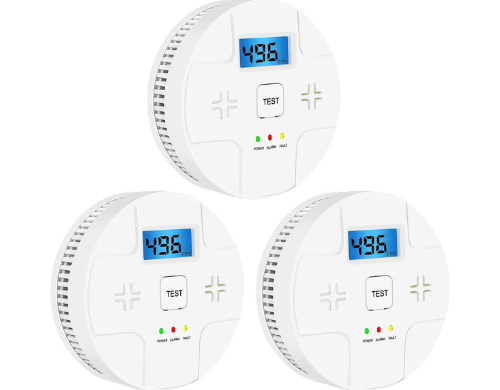 Get notified about unusual smoke and carbon dioxide from afar using this loud 85-decibel alarm.
$48.99
Runner Up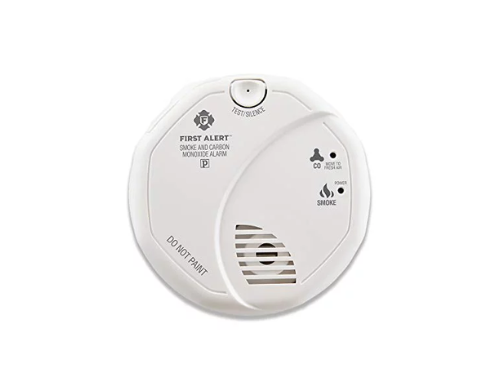 This battery-powered smoke and CO detector works even in the absence of a power connection.
Most Cost-Effective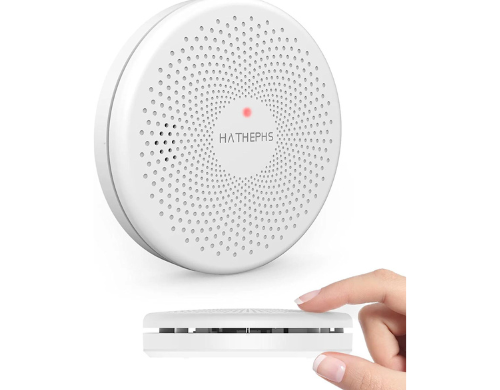 You can use the silence button to turn the alarm off if everything is under control.
$23.99
Who This Is For
The products we have reviewed here are ideal for use at home and in commercial settings. They are designed to alert you to unhealthy levels of CO and smoke that can be caused by fire. They can also be caused by poorly burned charcoal in an enclosed place with limited oxygen, which can cause death. Therefore, you can use them in any room for safety.  
How does a carbon monoxide detector work?
A carbon monoxide detector has a CO sensor in a small detection chamber. This sensor detects CO levels and raises an alarm when they are above the recommended level. If the levels are higher than average, the microchip in the sensor triggers an alarm. Some detectors also include a power indicator and an LCD screen that displays the CO levels in your room. This device is powered by batteries or a building's electrical system. 
Do I really need a carbon monoxide detector?
Carbon monoxide is deadly at high levels. It requires the presence of oxygen to be converted into a less dangerous gas, carbon dioxide. It is produced when there is a fire in the absence of enough oxygen. It is impossible to detect the presence of CO in the air since it is colorless and odorless. You, therefore, need to install a CO detector to detect its presence. It is a necessary device if you value safety.
Why You Should Trust Us
Our main focus is helping shoppers make informed decisions by providing them with credible information. We evaluate different features that set ineffective products apart from the best products on the market. Consequently, we list and review the best products that will serve our audience well and give them value for money. 
How We Picked
We evaluated different factors to find the best smoke and CO detectors in the market. We evaluated features such as the accuracy of different smoke and CO detectors. Here, we checked whether they detect high CO and smoke levels as soon as they happen. We also checked whether the readings they display regarding CO and smoke levels are accurate according to previous users. We then picked and reviewed detectors that would provide accurate readings.
All our picks have high-decibel alarms that produce loud alerting sounds. They are, therefore, effective in alerting the people around them when there are suspicious CO and smoke levels. In return, they are able to respond and curb fire and property damage.
Smart device connectivity allows you to learn of abnormal CO and smoke levels in your space from your phone. This feature keeps you informed about the state of your space, even from a remote location. Some of our picks support this feature. Choose the plan that supports smart device connectivity if you would love to receive such alerts on your phone.
Fire accidents and CO presence can happen at any time. To keep your detector operational, keep it powered on at all times. As such, all our picks are battery-powered to ensure that they are powered even during power outages. All their batteries are long-lasting and retain power for long periods.
All our picks are compact and light. They are easily transportable and usable from one location to another. The small size also allows you to place them anywhere in your space. They do not take up too much space in your room. It does not displace items on your wall or countertop. Therefore, you do not need much space to have this device in your home.
Care and Maintenance
Where you place your detector determines whether it will be effective. If you place it in an enclosed space or behind other items, it will not function as expected. The smoke and CO in your room will not reach the detector promptly. Therefore, it will not activate its alarm or voice alert as soon as it should. To avoid such mistakes, place it in an open place and not too high on your wall.
Test your CO/smoke detector regularly to ensure that it keeps working properly. To test your device, detach it from your wall and place it in a separate space. Light a fire and ensure that it produces a lot of smoke. Watch and record how long it takes for the detector's alarm to go off. If it takes too long, then the device is either faulty or its sensor is losing its sensitivity.
You can also test for CO by lighting charcoal in a place with limited oxygen. Place the detector in the space and walk out to a place with enough oxygen to avoid poisoning yourself. Your detector is functional if its alarm goes off soon enough. During these tests, also check if the alerts are working. The sensors may be functioning properly, but the alerts could be faulty. If you discover that they are faulty, have them checked by a technician.
The batteries should always have enough power to keep them functional. Therefore, check the batteries regularly to ensure that they have enough power. If they are running out of power, get replacement batteries immediately to prevent them from shutting down.
In case of an emergency, call the firefighters immediately. Do not risk getting into the space if you do not know the extent of the fire or carbon monoxide. However, if the fire is still small and you can manage to put it out, extinguish it fast. Also, if you know the source of the CO, deal with it fast to prevent further harm.
If inhaled, carbon monoxide is a hazardous gas. It is formed by incomplete combustion in the absence of oxygen. It poisons the blood, causing headaches, chest pains, dizziness, and confusion. If the victim does not access oxygen within a few minutes of inhaling CO, the blood is poisoned, and they eventually die. It is thus a deadly gas that you should avoid at all costs.