The Best Smartwatch for Android Phone for 2023
Monitor your activities, manage your phone, and look smart while doing this.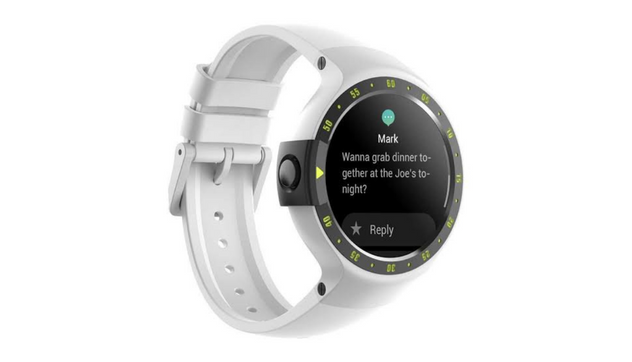 Smart is the new normal. The world has moved away from the traditional way of doing things. The world has moved from using carts for traveling and shadows for checking the time. We moved from heavy and fixed telephones to mobile phones. To make things easier, people developed wristwatches as we can't be moving with big wall clocks. To further simplify things, technology brought smartwatches to make things easier. Technology's main aim is to simplify our lives.
Smartwatches are just like every other wristwatch but they work just like a mobile phone. It is a miniature mobile phone. Smartwatches for Android have apps that display notifications, pick calls, set alarms, and even monitor your body conditions. They are affordable and add to your fashion style. In this article, we will talk about the four best smartwatches that work perfectly with Android.
How We Picked
Compatibility

An excellent android smartwatch will work perfectly fine with Android phones. It should connect flawlessly and without disrupting the normal function of your mobile. You should also have full access to the features of the smartwatch with ease. The smartwatch and the android phone work together without glitches or lags.

Power/Battery Life

Smartwatches aren't powered by your android, rather they have their power sources. We have selected Android smartwatches that have strong battery life. Their batteries don't run down easily because of all the sophisticated features on them. They charge quickly and these batteries' shelf-life is pretty awesome.

Display

The display properties of an android smartwatch are very important. Android smartwatches come in different display technologies. We have picked android smartwatches with excellent display technology that won't strain your eyes. You can see every inch of the screen easily. Mind you, they don't drain the battery.

Cost-Effectiveness

Smartwatches are designed to make life easier. You don't need to bring out your phone to set alarms every time. We have picked top-notch smartwatches that work flawlessly with android phones. They are affordable and durable. They are beautifully designed and packed with awesome features.
Who This Is For
These smartwatches are for everybody (men and women) that want to live a smart life. It is for people that want a mini version of their phones on their wrists.
What are smartwatches used for?
Smartwatches are used for many things. You should know that smartwatches don't just tell time like traditional wristwatches. You can use it to check the calendar and set alarms. You can use some smartwatches to make calls and even display incoming calls when connected to your android. You can also receive WhatsApp, Twitter, Email, and events notifications on your smartwatch. Some smartphones have the "Find Your Phone" feature which helps you locate your android phone. 
You can use smartwatches to monitor your health. They have an accelerometer, heart rate monitor, barometric altimeter, compass, blood pressure measurement, gyroscope, ECG, and thermometer. With these features, you can use smartwatches to monitor your fitness metrics such as jogging, walking, and running.
Why are different smartwatches only compatible with certain devices?
Smartwatches have operating systems (OS). If a smartwatch and a phone have a different OS, they won't work. An iOS smartwatch will likely not work with android phones. They lack pairing support and won't be able to share data. Some android smartwatches, like Samsung Galaxy Watch 5 won't work fully with other androids that aren't from Samsung.
Why You Should Trust Us
There are many inferior android smartwatches online and in convenience stores. We are here to enlighten you, as our readers, on these products. We don't want you to buy many fake products before you get the real deal. That's why we decided to use our resources to pull together the best Android smartwatches.
How We Picked
We checked with tech experts and stylists to know the android smartwatches that work perfectly. We ended up with some smartwatches. We reviewed and checked these products' feedback and we were able to eliminate more inferior products. We ended up with four versatile and cost-effective android smartwatches that will work for you.
We also tested these watches to know more about their qualities and they passed with flying colors. These android smartwatches are compatible with all android phones. They pair perfectly with your android phones. If you move away from your phone, these watches will still be connected and work perfectly with the phone. These smartwatches have sufficient power and strong battery life to stay active and work during the day and night. They charge quickly and this feature doesn't damage the battery. These android smartwatches have nice display interfaces which don't strain the eyes and the screens are strong and don't get damaged when they fall. These smartwatches have soft straps that wrap around your wrists with no inconvenience. They are easy to wear and use. Some of these watches have applications that make their work easy and they are versatile as they can also serve as fitness trackers. These watches monitor your body conditions such as heart rate, body temperature, and many more. With these and many more, you will be happy that you pay for any of these smartwatches.
Care and maintenance
Ensure your smartwatch is compatible with your android device. If your android phone isn't fully compatible with your smartwatch, you will experience some disruption and limitations. Also, make sure your smartwatch is well strapped so that they don't fall off and inconvenience you during exercise. Always make sure that you charge your smartwatch fully when it is low (15% – 20%) before use.
How to set up a connection or pairing with your Android device
Turn on your smartwatch. Then proceed to turn on Bluetooth on your android phone. After turning it on, you need to make your phone discoverable or visible. Use the 'scan other devices' or 'pair new device' in the Bluetooth section of your Android phone. Under the list of available devices, select the smartwatch. You will receive a pop-up notification on your phone with a code that will allow you to toggle some access and a pair click box. You will receive a notification on the smartwatch with the same code. Click pair on the android phone and the smartwatch. Both devices will be connected after this.