The Best Smart Smoke Alarm for 2023
Receive real-time alerts about the possibility of a fire at home no matter where you are with these easy-to-install alarms.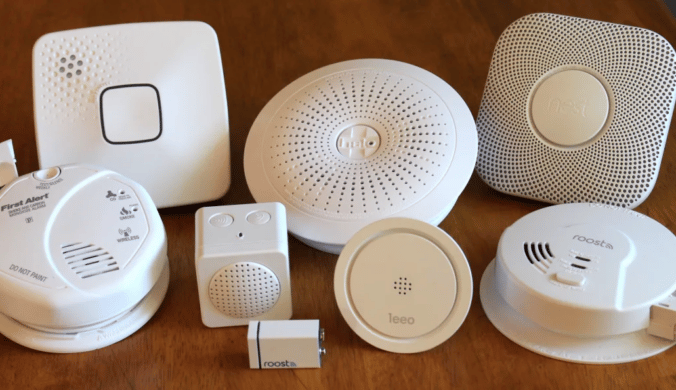 For some people, the price will influence the type of smoke alarm they'll buy. If you feel that a rudimentary smoke alarm will be enough to keep your home and family safe, the choice is yours. However, if you want a smoke alarm that doesn't drive you crazy in the middle of the night, why not consider a smart smoke alarm?
Modern smoke alarms act as digital and practical safety barriers, equipped to alert you if and when there are genuine threats of fire or carbon monoxide, to ensure that you, your family, and your property stay safe and unharmed, through phone notifications, and voice-activated sirens, for orderly evacuations, should there be such threats on your safety.
Our Top Picks
Our Top Pick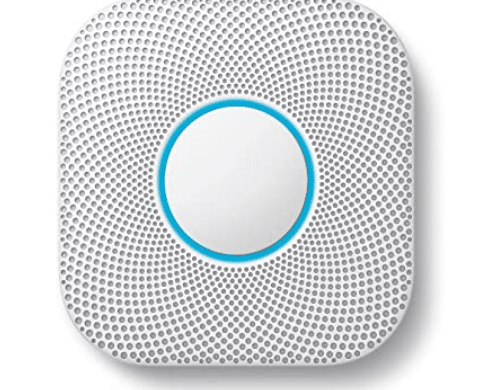 The Google Nest Protect has a split-spectrum sensor, voice-active alarm, and self-diagnostic features
Our Runner-Up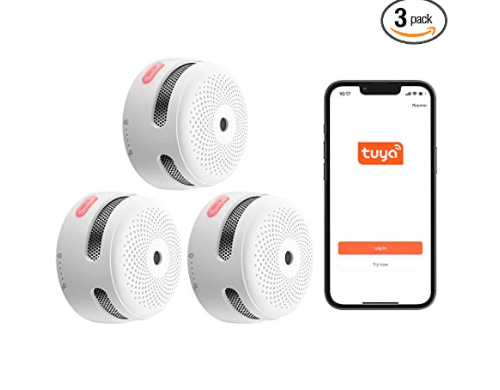 The X-Sense is accessible and works through two apps, and its compact size blends in with your ceiling or wall fixture.
$53.99
Most Cost-Effective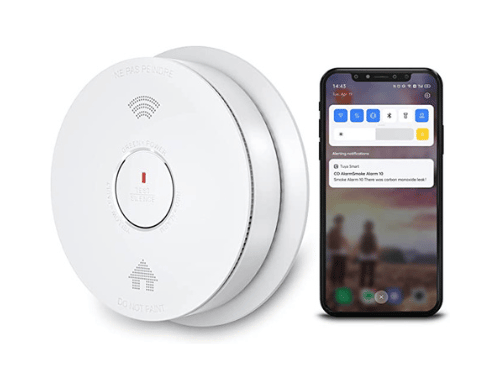 The Siterwell comes with a useful recording feature, and its sensors pick up carbon monoxide leaks, fast, and slow fires.
$67.99
Who This Is For
Who this is for
If you want to keep your family safe from potential fires, or you live in an area with frequent fires or threats of fire, then getting a smart smoke alarm system is for you.
Smart Smoke Alarm vs Regular Smoke Alarm
For many years, the regular home smoke alarm has been a necessary evil many families across the United States have had to deal with. Although it was a useful device for alerting you of fire danger in the home, 99% of the time, they'd often belt out loud false alarms, much to the behest of everybody in the home. And stopping the loud sirens, by flapping a dish towel to stop the noise, just wasn't worth the trouble.
With smart smoke alarms, silencing false alarms requires the tap of a button on your phone. The great thing about smart smoke alarms is the fact that you can be alerted of danger whether you're in your home or out on vacation. And these modern alarms also have voiced alarm sirens to warn you of the fire or carbon monoxide in the atmosphere, giving you the best chance of escaping with you and your loved ones intact.
Is It Worth Splurging On?
If you want to prevent fires and have peace of mind, then yes, a smart smoke alarm is worth splurging on. These upgraded devices are designed to notify you about potential danger, even when you're not at home. Although high-quality smart smoke alarms are pricey, many of these have the added benefit of not only connecting to your phone, but also interconnecting with other home security devices, like Amazon Alexa, and Ring Alarm systems. With the interconnected nature of these smoke alarms, you are also able to silence false alarms without breaking an arm or leg, which makes life much easier.
Why You Should Trust Us
With a house fire occurring in the United States every 89 seconds, why risk being a statistic within the next 89 seconds? In our research, we have made sure to give you the most comprehensive and best smart smoke alarm options, to protect you and your family. We ensured that these smart smoke alarms notified homeowners of potential danger from their phones, we analyzed the different types of alarm sirens, installation processes, and their interconnection or lack thereof with other mobile devices to ensure you have the best smart smoke alarms for your home.
How We Picked
We made sure that all the smart smoke alarm options were able to detect smoke and carbon monoxide, and all of our options are made with photoelectric sensors. Each smart smoke alarm is battery-powered or has a battery-powered option, and it can connect to your phone. We know that many people find monotonous sirens annoying and confusing, particularly during periods of real danger.
Most options on this list have a voice active alarm sound, describing the type of fire occurring, and where in the house it is coming from. Because all the options on the list are portable or have portable options, installation is simple and requires an average of five minutes to mount onto the wall or ceiling, which shouldn't cause too much trouble. And testing the workability of each smart smoke alarm shouldn't take up too much effort, requiring a simple download on your phone. The type of smart smoke detector you have will shape your experience regarding interconnection with other alarms, devices, home security systems, and WiFi frequencies.
How We Picked
Functionality

Practical functionality for smart smoke alarms is crucial. In the event of actual danger, your alarm must actively assist and not hinder in calling for help or escaping danger.

Easy to use and install

While some smart smoke alarms require rewiring, others just require a mount and a couple of screws. Think about installation issues if you have a wired smart smoke alarm and the inconvenience it might cause if you are unable to wire it in place

Durability

Most premium smart smoke alarms last up to ten years. If you want a worthwhile investment, think long and hard about the brand, make, and quality of the alarm

Cost-Effectiveness

Smart safety alarms are medium-term investments by average lifespan, so it's important to know what type of alarm you are purchasing.
Care and Maintenance
Cleaning and maintaining a smart smoke alarm isn't an all-consuming task, however, to make sure it operates as it should be sure to follow the tips on how to keep your alarm in tip-top shape.
Regarding battery life, different smart smoke alarms require different types of batteries. Keep that in mind, by checking the lifespan of your alarm batteries at least once every month. Many smart smoke alarms already have mechanisms in place to track battery lifespans, but checking once every month is advised.
Not all smoke alarms are created equal, and you have to keep that in mind. While some high-end alarms have a ten-year lifespan, be sure to check and record the expiry date of the alarm, so that you can prepare for a replacement, without worry or frustration. Because smart smoke alarms gather dust, dealing with that dust will improve the usability and efficiency of the alarm. It will also prevent false alarms due to the density that dust gathers over time.
To prevent this, wipe down the outer part of the alarm with a slightly damp cloth, vacuum the air vents, and wipe down the base of the alarm. Do this once or twice a year. To prevent unnecessary damage, do not use any cleaning chemicals, air fresheners, or sprays anywhere near the alarm, and when wiping it down, make sure the damp cloth isn't dripping in water.