The Best Smart-Home Devices for Amazon Echo and Alexa for 2023
Make your home a smart one with these Amazon Echo and Alexa compatible devices.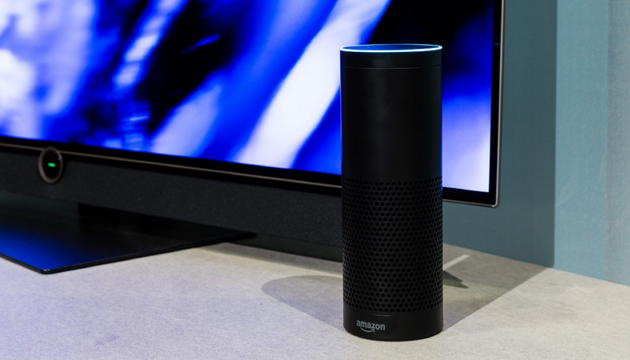 Technological advancement moves and improves faster than we could imagine. Technology has become an irreplaceable aspect of our daily life. Everything becomes easier with the help of technology, one popular technological advancement that is growing rapidly is the use of IoT (Internet of Things).
In short, IoT is a device that utilizes an internet connection on devices so that it can be controlled and customized by its users. The use of IoT can be found anywhere, especially in smart home devices that use artificial intelligence to assist their user. One popular virtual assistant that is compatible with many smart home devices is Amazon Alexa.
Many smart home devices could help you do more things easily with just a simple command. Today we are going to recommend you smart home devices that are compatible with both Amazon Alexa and Amazon Echo.
How We Picked
Compatibility

The selected devices are compatible with both Amazon Alexa and Echo. We aim to give you a smart home that connects well with the whole Amazon ecosystem, so all your data is stored in one place.

Connection Strength and Range

The selected devices should be able to establish a strong connection. Because the devices will be placed in various spots at home, they must have strong connectivity to stay connected.

Easy to Set Up

As a smart home device, the selected items should be easy to set up. There is no need for a complicated starting mechanism since digitally connected smart devices instantly receive your preference using artificial intelligence.

Cost-Effectiveness

When it comes to high-profile gadgets with the latest technology, one thing that is everyone's concern is the high price tag among them. Here, we are giving you a smart home device that will give you great value for money.
Who This Is For
We present this for those who are looking to buy a smart home device that is compatible with Alexa as an extra device for their Amazon Echo.
What are Smart-Home Devices?
Smart home devices is an internet connected device that is fully operational and controllable using an application. This allows their user to take full control of their automated home devices and also enable remote controlling via the application. 
What can you do with an Amazon Echo?
You can do many things with your Amazon Echo from playing your favorite music, listening to a podcast, making calls and reminders, and also controlling various devices like smart TV, CCTV, smart light bulbs, room temperatures, and more. It was a really useful and amazing gadget for you.
Does my Amazon Echo work with Alexa?
Amazon Echo is a gadget with voice assistant commands to control and direct the device. Any version of amazon echo products should be able to work with Alexa. But the newer generation of amazon echo offers you a smoother and better overall experience with Alexa.
Why You Should Trust Us
There are a lot of Alexa-compatible smart home devices that are purchasable. With that many variations of a product, we have selected the best smart home devices that present you with a practical product that gives great value for money.
How We Picked
As mentioned above, we only select high-quality products that will give you great value for money. To determine the product that we are going to pick for you, we have imposed certain criteria and only picked those who fulfilled the criteria. Here is how we pick the items for you.
First, we are picking the smart home device that's compatible with both Amazon Echo and Alexa. Your smart home device should have great compatibility with each other so that you don't need to waste more time setting the devices also makes it easier for you to control them as it was integrated within one ecosystem. The selected smart home devices should also have a strong connection strength and range. This ensures the smart home devices stay connected even when being placed apart. 
We also wanted to give you a smart home device that is capable of getting the most out of its functions. The selected smart home device will give you an excellent utility that makes your activities at home easier with the help of an automated smart home device. You can do many things with the selected smart home device from giving you better entertainment to helping you with simple chores. The point of having a smart home device is that having a device that helps you with its automated technology. This means that the devices should be easy to set up and of course easy to use with the help of assistant voice and artificial intelligence.
Finally, we also wanted to give you a high-quality product that will give you value for money, because we know that smart home devices are not cheap at all, making sure that you got the best out of this product is what we aim for. We present high-quality smart home devices at the right price for your home.
And that is how we selected these smart home devices for you. Now, without further ado let's get to know more from our picks down below.
Care and Maintenance
Having smart home devices integrated within one ecosystem in your house helps you do a lot of things easier, especially with the help of your trusted voice assistant Alexa and her compatible devices. But, there are also certain limitations that your smart home device can do, we can share some tips on how you could maximize the performance of your smart home device.
Make sure you regularly check the power usage of the device, intensive and heavy usage of the devices means that it will consume a large amount of battery power and might have affected your electricity bills. To avoid this, turn off or unplug devices not in use so that you can save more power and save it for later.
You should also install or set up the smart home device properly, luckily these smart home devices don't have a complicated procedure to set them up. You can also learn the installation or the setup procedure by reading the product manual or by watching it on YouTube. These smart home devices were integrated within one ecosystem, making it easier for you if you wanted to connect other devices that can support each other. Remember to check the compatibility of each device before you connect them to your Amazon Echo.