The Best Ski Socks of 2023
Make the most of the ski season with the best ski socks that will keep you comfortable and warm!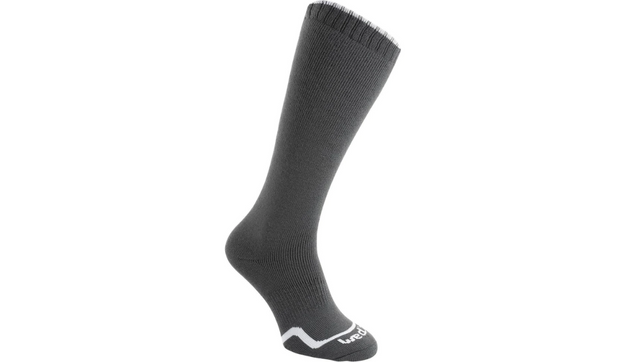 A pair of good-quality and supportive ski socks ensure smooth swings around as you enjoy the snowy slopes. The right ski socks can turn your skiing, snowboarding, or snowshoeing into a cherished adventure because of the ease and comfort they provide. Ski socks are crafted differently from the socks we have for everyday use. Ski socks are not just different in length, but are also made of the right type of wool, have a great stretch, are better at moisture adaptation, and provide better temperature maintenance.
In this list, we have presented you with the best ski socks available on the market. We have taken into account the various significant factors to help you choose the one that best suits your requirements and expectations.
Our Top Picks
Best Pick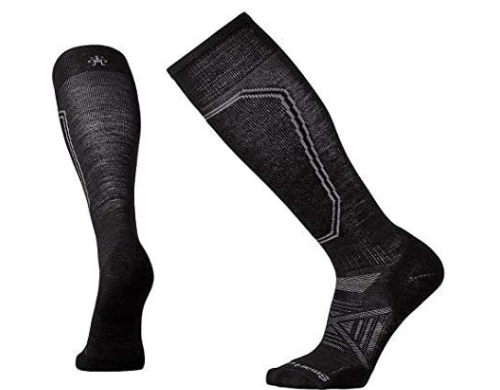 These high-quality woolen ski socks are comfortable and provide an amazing fit!
Runner Up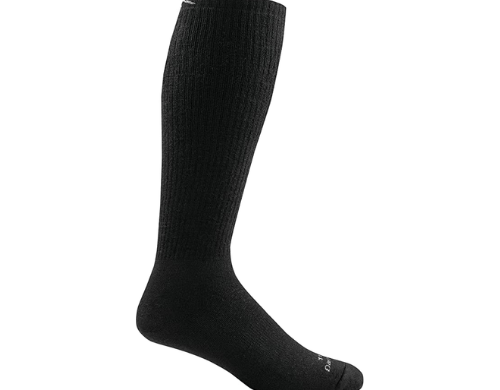 These stylish ski socks look attractive and come in various colors and sizes.
$32.95
Most cost-effective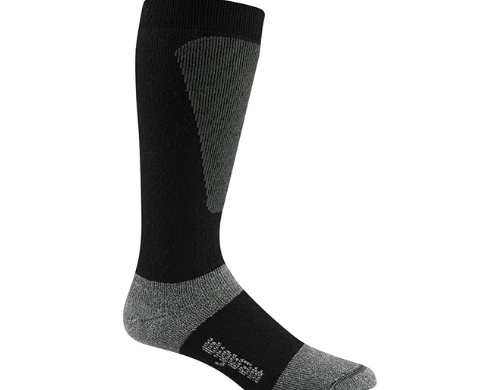 These sturdy ski socks are affordable and do not compromise on quality.
Who This Is For
A good, warm pair of ski socks is quite important for skiers and snowboarders. Normal socks do not work while skiing and can damage the feet. Ski socks are useful for all those who love to indulge in snow sports like skiing and snowboarding. They keep your feet warm, and well-cushioned and prevent other damage that extreme temperature can cause to your skin. Even if you are not a professional aiming for the Olympics and just spend a few hours skiing, you should get a good pair of ski socks.
Ski socks vs. regular socks – what's the difference
Ski socks are worn with skiing boots as they give you the required temperature and protection you need when skiing. Normal socks, on the hand, come in a variety of textures and compositions. Some of the major differences include differences in length, as ski socks usually go above the calf while regular ones are below the ankle.
Ski socks are also extra padded and cushioned at the right places or all over, unlike most regular socks. The ski socks are generally made of merino wool combined with other materials, such as nylon and spandex.
Are they worth splurging on?
Yes, it is definitely a good idea to invest in ski socks. A good-quality pair will help you stay warm and safe while skiing and doing other snow sports, that too, for years to come.
Are they multipurpose?
They are perfect for skiing and a variety of other winter activities. However, they have no use in other seasons.
Why You Should Trust Us
We have carefully examined all the significant factors when choosing the best ski socks for you. We have also consulted experts who have extensive knowledge of the skiing industry. We have carefully examined all the important ski sock brands available on the market to present you with the best picks. This list will help you choose the best ski socks that suit your requirements.
How We Picked
Various factors that affect the decision to buy the best ski socks were duly considered. From the material used to its fit and comfort, we made sure that no factor escaped the list. The best ski socks are made from a blend of nylon, spandex, and wool, as they provide the best comfort and warmth. More comfortable and compact, this material is a bit expensive compared to plain wool, but it is antibacterial and gives far more warmth. This blend is cushioned, provides room for air, and is breathable too.
The padding and modifications ensure that the socks fit the shape of the leg and do not cause any discomfort when worn with boots. All the ski socks we have picked here offer the best fit and comfort.
We also checked how well these ski socks were able to manage sweat from feet. Their breathable composition allows them to absorb sweat, and they go the extra mile in keeping your feet dry and odor-free even after extensive use. The price of all our picks is also affordable.
How We Picked
Material

The best ski socks should be made of good quality material. It is an indispensable factor, as the material of a ski sock determines its ability to absorb moisture and provide utmost comfort in snow and other harsh weather conditions.


Comfort and Fit

The comfort that your ski socks provide should be unparalleled. Comfort, as well as fit, are important factors that must be given attention. All the picks on our list provide the best comfort and fit.


Durability

Durability cannot be ignored; a quality pair of ski socks should last more than one season. All the socks on our list are pretty durable and can withstand a lot of wear and tear.


Price

You don't need to pay an arm and a leg for a good pair of ski socks. Price is as important as other factors, and all the picks we have here are affordable.

Care and maintenance
Your woolen ski socks need not be washed after every use because most, especially the ones listed here, are resistant to foul odor and bacteria. It is advised that you do not wash them with fuzzy materials or clothes that have zippers. If you must, then close the zippers so that your ski socks don't get entangled and damaged.
Use mild detergent and cold water, as hot water can make your ski socks shrink.
Whether you are using a washing machine or are washing them manually, add fungal detergent to the water and allow the socks to soak in them for some time before washing to remove tough stains and smells. Air dry them after they are washed properly.
When you want to use it, ensure that your boots are also clean so that they don't contaminate your socks. When not in use, store your ski socks in a cool, dry place.
Do not roll as rolling the socks damages their shape.
In case of a tear, refer to your return policy, as some manufacturers allow you to return the ski socks to be replaced with a new pair.