The Best Side by Side Refrigerator for 2023
Choose the best side-by-side refrigerator suitable for your kitchen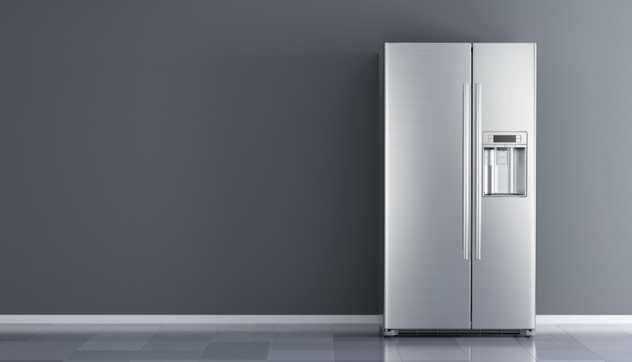 Just like every other choice we make in our daily lives, choosing what refrigerator to buy for the kitchen can be a herculean task. It's not just about the fit, we'll need a refrigerator that serves the best purpose, is affordable, and is just good to look at. something to make our stay in the kitchen a pleasant one.
For such a pick, we'd need to consider a lot of factors; these will include storage capacity, effectiveness, and efficiency, as well as the size and, of course, the cost-effectiveness of every brand available. Our focus here is on side-by-side refrigerators. It's similar to choosing a suit; whether it's a two or three-piece suit, you want it to be a good fit as well as good quality and easy on the eyes. This guide will give you answers and information about all of these factors so you can make well-informed decisions.
How We Picked
Storage and Capacity

Whether you have a small or large family or you live alone, capacity is something to consider when choosing a side-by-side refrigerator.


Energy Efficiency

Every refrigerator has its own energy capacity and features that show how efficient it is. This factor is important because you do not want to buy a product that does not offer optimum efficiency.


Size and Placement

Your ideal side-by-side refrigerator should have the required size to fit into your space.


Cost-Effectiveness

It is necessary to buy the right item, and the cost of the item is always a deciding factor. Choosing a refrigerator of this nature hinges on the cost and its effectiveness.

Who This Is For
In general, refrigerators are comparable to other things that are required for daily life. Side-by-side refrigerators are for almost everyone. Everyone, from families to individuals, requires refrigerators in their homes. The decision, on the other hand, would be different for each individual.
What is a side-by-side refrigerator
A refrigerator known as a side-by-side model is distinguished by having one of its vertical sides devoted to the storage of fresh food while the other side stores frozen goods. This is not the same as a French door refrigerator, which has a separate compartment at the bottom for storing frozen goods. Refrigerators that are side-by-side place food at a level that is easy to see and reach.
Side-by-Side Refrigerator vs French Door Refrigerator
There are unique differences between the side-by-side refrigerator and the French door.
Firstly, the French door has its freezer compartment at the bottom, while the side-by-side refrigerator has its freezer at eye level. The French door refrigerator has a small freezer, while the side-by-side refrigerator has a wider freezer that stores more frozen foods. The French door refrigerator has 3 to 4 doors, while the side-by-side refrigerator mostly has 2 doors. The French door refrigerator has a wider space for storing pizza in boxes, while the side-by-side refrigerator does not have much space. The French door refrigerator has fewer options for prioritizing items in the freezer because everything is shoved in together, while the side-by-side refrigerator has a wide freezer space, so items can be prioritized. Lastly, in terms of the price range, the French door is a more expensive option.
Why You Should Trust Us
There are many side-by-side refrigerators on the market right now, and the goal of this guide is to give you a lot of specific information to help you choose the right one.
How We Picked
Storage
Every fridge on the list has a lot of space that can be used, and they all come highly recommended for every consumer. They contain sections for frozen goods that are just as broad as the ones for fresh meals. They simplify things to a significant degree.
Capacity
All of the refrigerators we chose for this guide have a lot of space for storing things. One brand, for instance, Frigidaire, offers a refrigerator with a capacity of 12.39 cubic inches and a freezer with a capacity of 4.37 cubic feet. The purpose of this is to raise your awareness of such brands.
Ice Box
We opted for refrigerators that come with ice cube or crushed ice storage compartments. They are all equipped with ice box characteristics that are ready for usage.
Water Filter/Ice and Water Dispenser
All of the side-by-side refrigerators included in this book are equipped with a water filter, ice makers, and water dispensers that are built into the doors. The refrigerator has all of these features built into it. The water dispenser on a Frigidaire refrigerator has a nightlight that illuminates the device, making it more visible in an otherwise dark space.
Energy Efficient
Our top options are energy efficient and come equipped with systems that can simultaneously and effectively chill many units over extended periods. They are also capable of self-regulation, making their use simple.
Temperature Controls
All of our recommendations come with reliable temperature controls. The Samsung, for instance, features several vents that cool the unit simultaneously, removing any hot spots that may have previously existed in other brands.
Size
The side-by-side refrigerators in this guide are big enough to fit into any space required. The GE brand is the smallest of all.
Placement
Our picks can be placed in every kitchen type and it complements every one of them.
Ventilation
The refrigerators in this guide provide adequate ventilation and are not a risk to anyone.
Price vs Quality
This guide rates the price alongside the quality of the brand. All of the brands listed are quality, however, some of them are more cost-effective or classy.
Handle Types
The refrigerators in this guide sample a variety of handle types.
Door Configuration
The doors on our top picks can be opened manually.
Care and Maintenance
How to clean your refrigerator
The life of your refrigerator will be extended, and it will operate more effectively if you keep it clean. Always defrost and clean to prevent ice from accumulating. To thoroughly clean the exterior as well as the interior of the body, use a towel that has been dipped in soapy water. After that, dry it off using a dry towel.
Saving energy with your refrigerator
Put your refrigerator somewhere that is both cold and dry. Putting it in a location where it will be directly exposed to the sun or in close proximity to a source of heat will cause it to work harder and consume more energy.
How often to clear out and clean your refrigerator
It's important to keep the refrigerator from getting too full of ice, since that can hurt its overall performance. Every three to four months, you should clean it.
Storing food safely to prevent cross-contamination
Every kind of refrigerator, including the side-by-side model, is split up into various sections called compartments. The refrigerator is the right place to store fresh food, while the freezer is the right place to store frozen food. Each piece of food that needs to be stored should be put in a container that keeps air out.
Are refrigerator odor absorbers safe/a good idea?
There are a large number of different choices that may be made, although going the route of natural therapies is always a safe bet. Some different things, including bleach or baking soda, can be used to get rid of smells that are present in the refrigerator. If, on the other hand, this is a problem that keeps coming up and is most likely caused by how much food is eaten in a busy household, odor absorbers could be used. The vast majority of them have no odor and have the ability to neutralize any unpleasant smell.