The Best Shower Curtain for 2023
Want to change the world? How about you start with your shower curtain?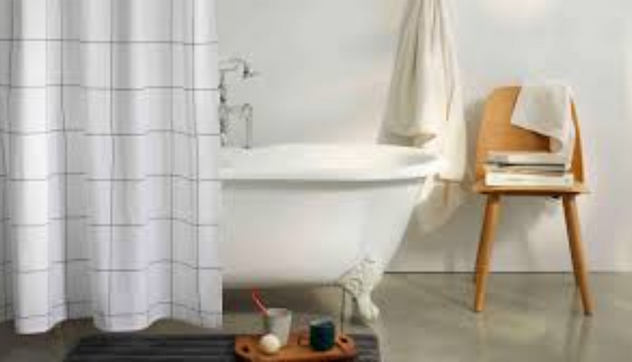 Even though it's one of the smaller rooms in the house, the bathroom is the most "intimate" room in your house, so it's worth the effort to make it look nice. Shower time can be seen as relaxation time because the mind is at ease and we can cool off the body. Decorating your bathroom can come in handy to improve your relaxation and also add a decorative touch to a boring space.
Shower curtains are one of the essential accessories you need to decorate your bathroom. Though they are mostly used for preventing water leakage and for privacy, they can also serve as a beautifying agent. Picking a shower curtain from the endless list on the internet today can be a task, as there are several things you need to take into consideration. This includes the materials used, the size, the pattern, whether they are waterproof or not, the hooks used, etc. But not to worry; this list will guide you in selecting the right shower curtains for your bathroom.
How We Picked
Protection from water leakage

To protect your bathroom floor from gathering mold, you need a shower curtain that is good at resisting water and can protect your bathroom floor from water leakage.

Durability

When picking shower curtains, you want to pick one that is of very high quality. Thus, we selected shower curtains that will be able to last longer even with low maintenance.

Material - vinyl or fabric

For moisture-resistant, durable, maintenance-friendly, and aesthetic purposes, selecting the right materials is very important. We selected shower curtains made from vinyl and fabric as both materials are known to be the best at absorbing moisture, requiring low maintenance, and also decorating.

Cost-effectiveness

This is equally important when choosing a shower curtain, as you do not need to go out of budget just to get a shower curtain, so we selected shower curtains that offer a low cost with high quality.
Who This Is For
The products advertised here are for everyone looking to decorate their bathroom or shower.
Are shower curtains unhygienic?
The culture analysis has shown that the shower curtain contains 60 times more microorganisms than toilet seats. But not to worry; if you are someone who maintains personal hygiene, there's little or no chance of your shower curtain causing a major health issue. However, if your immune system is prone to diseases, it is crucial to avoid inhaling mold and take extra precautions to lower the chances of mold or germs forming in your bathroom.
Shower curtains vs. shower screens
Choosing between shower curtains and shower screens can be difficult, as they both have their strengths and weaknesses. So picking between these two depends on your preferences and, of course, your budget. If you want the feel of a bigger bathroom, a more effective splash guard, an elegant appearance, and a modern demeanor, then you should opt for a shower screen, but if you need more flexibility, less maintenance, a soft appearance, a low budget, and if you're opting for a curved-shaped bathroom, the shower curtain is the perfect choice for you.
Why You Should Trust Us
A lot of shower curtains are advertised on the internet based on the brand or how nice they look, but most of these ads do not focus on quality, durability, choice of materials, or color. Regarding this, we have focused on these qualities and reviewed the best ones for you.
How We Picked
Finding the right shower curtain on the market today is a task, especially with the broad and intimidating range available on the internet. To cut down on the process, we browsed over previous customers' experiences with different types of shower curtains and put together their views. These experiences ranged from how spacious their bathroom is to how the shower curtain has beautified the space to how durable it is. With all these customer reviews, you can trust our methods and select the perfect shower curtain to beautify and protect your bathroom floor.
We scoured through various shower curtains made from different materials; we purposely focused on ones made from vinyl and fabrics because they are generally known for withstanding water, so a buildup of detrimental mold and mildew is less of a problem. Moreover, if you plan on regularly decorating or remodeling your bathroom on a budget, vinyl curtains are excellent for their low cost. We checked for durable, weighted shower curtains to avoid when attempting to open or close the shower curtain, excessive stretching, unwarranted tags, or falling Besides, you don't have to keep fighting the shower curtain to keep it closed.
A standard shower curtain has 12 button holes or rings. Hooks and rings have one primary purpose, which is to fasten the shower curtain or liner to the rod. They likewise enable you to glide the curtain back for a stable and easy withdrawal or opening into the shower. Snap-on hooks enclose the shower rod, snap closed on themselves, and open with a bend or snap. Thus, we selected shower curtains with 12 grommets and snap-on hooks. And lastly, trust us to always look for the most cost-effective product on the market without neglecting your need for quality.
Care and maintenance
Depending on how well-ventilated and warm the climate in your bathroom is, you may want to clean your shower curtain every week or once a month to help keep the growth of mold at bay. It is safe to use a machine to wash a shower curtain and then rehang it after it has air-dried. For prevention and removal of mold, spray the invisible areas with bleach water, then allow it to sit for 10 to 15 minutes before washing it with hot water. We recommend changing your shower curtain every 6 months to a year.