The Best Running Shoes for 2022
Enhance your running performance by leaps and bounds with the right gear.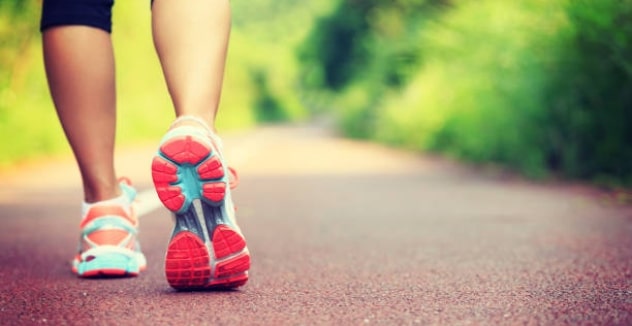 There's no better time to go on those hikes and runs than right now. With the weather warming up and brighter days rolling in, nothing can get in the way of you getting those miles in regularly. Well, nothing except wrong running gear, that is. With running, you need some essentials — a good sports bra, running gloves, socks, and most importantly, running shoes.
Good running shoes have a ton of benefits for you. They offer excellent support for the arches, ankles, heels, and soles of your feet while running. They help to deal with supination issues as well, that is, when your feet roll inwards or outwards during runs. And of course, they also protect your feet from cuts and scrapes you can get.
These simple footwear will. You need to consider some things to get the best shoes for your runs. And that's precisely why we created this list to make choosing your shoes a breeze for you.
How We Picked
Comfort

Comfortable shoes increase athletic performance, are least likely to cause injuries or stress to your feet, and are a generally safer option.

Cushioning + stability

Running shoes with sufficient stability and cushioning are perfect for protecting you from the impact of runs on your midsole and arches.

Durability

Running is a high-impact sport that requires strong materials to take the stress without adding more weight to your shoes.

Price

The best running shoes are not always a steal, but they should be well worth the money you spend on them.
Our Top Picks
Best Pick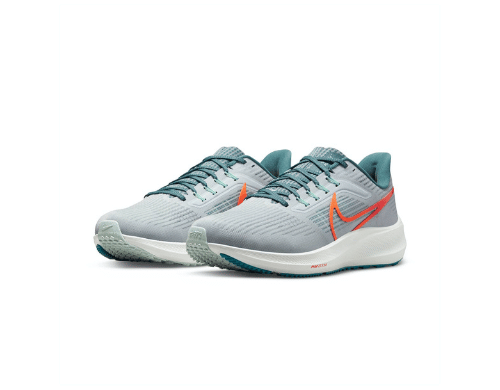 Makes your runs less strenuous
These provide comfort through their intuitive soles.
These running shoes are designed to provide comfort and cushioning, no matter the terrain you use them.

Runner Up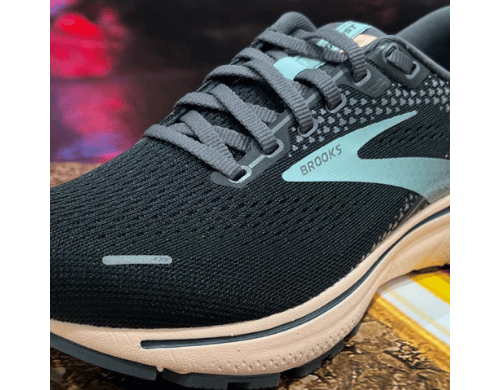 Climate-friendly running shoes with more room on the forefoot
Shoes with a focus on smooth transitions.
These carbon-neutral shoes do their best to keep the earth safe without skimping on quality or performance.

Most Cost-Effective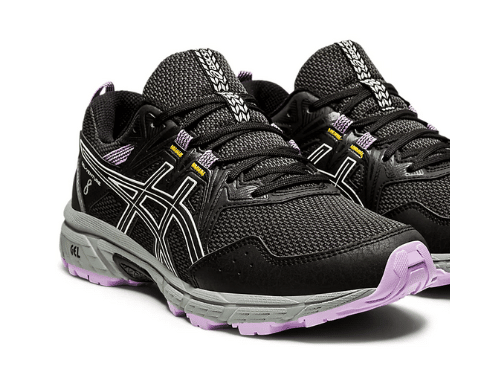 Durable and water-resistant
These affordable shoes are perfect for running on trails.
The tractions on these shoes are made for excellent grip on all terrains.

Everything We Recommend
Best Pick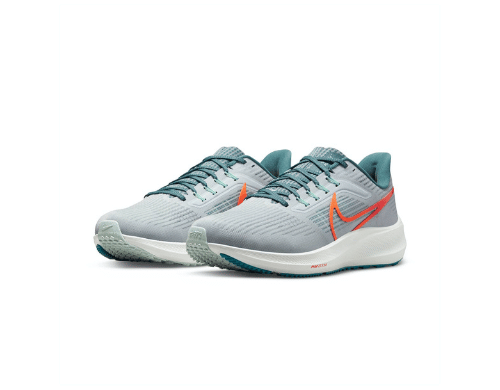 Makes your runs less strenuous
$238.00
Runner Up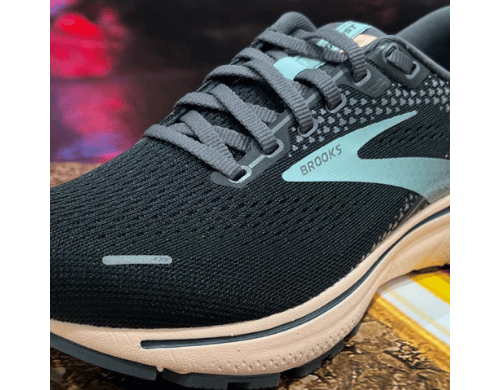 Climate-friendly running shoes with more room on the forefoot
$109.95
Most Cost-Effective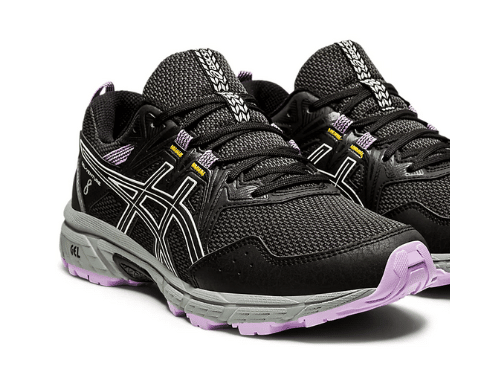 Durable and water-resistant
$49.95
Who This Is For
These running shoes are for all men and women that love runs and hikes and wish to enjoy them to the fullest.
Running shoes vs. normal trainers
A common mistake people make today is thinking that all athletic shoes are the same, more or less. This is not the case. Running shoes are very different from regular trainers. As is implied in the name, running shoes are for running. They are usually lightweight, cushioned in the forefoot and heels, and you can use them outdoors and on treadmills.
Unlike trainers, which are for multidirectional and lateral movements, running shoes are great for forward-going and heel-to-toe movements; they reduce lateral or side-to-side movement. Running shoes are also extra-cushioned to provide shock absorption, which helps to absorb your body weight when you run, and therefore offers protection for your joints and ligaments.
Summarily, you'd go for trainers when you partake in exercises that require you to move in multiple directions (like weight and agility training and high-intensity fitness classes). Meanwhile, you'd go for running shoes when you partake in exercises that require heel-to-toe movements — like running and walking.
Neutral vs. stability running shoes
Choosing the type of running shoes you want can be overwhelming if you aren't sure what shoes you need. It is important then to understand what neutral and stability running shoes are.
The significant difference between neutral and stability running shoes is subject to pronation. Pronation is the foot's natural movement as it rolls inward, an activity that absorbs shock by distributing the impact generated when your foot hits the ground.
To a certain degree, everyone pronates when walking or running, and that's okay. However, what is not okay is overpronation. Overpronation can lead to injuries like Achilles tendonitis, runner's knee, and a few others.
Neutral running shoes have even cushioning throughout the midsole, with minimal added stability on the upper sides of the shoes. They are for people with an even roll throughout the gait cycle. On the other hand, stability shoes have added support in the midsole and upper sides. They usually have a stiffer and more supportive foam under the arch on the medial side. They are best for people who overpronate.
Therefore, stability running shoes are for someone who over-pronates, as they will help support them from collapsing inwardly on the arch and, by doing so, help keep their knee and foot alignment. The added support aids this in the midsole of these running shoes. For someone neutral on the gait cycle, neutral running shoes are best. Therefore, to know what type of running shoes will suit you, you need to know where you fall in the gait cycle.
Why You Should Trust Us
Running shoes are usually marketed for men or athletes, so we needed to create a list for women looking for everyday shoes. We went for footwear that is assured to last long, be comfortable, and provide stability and cushioning, all at a reasonable price.
How We Picked
Many essential running shoe aspects mustn't be overlooked while making a choice. So we created our list, ensuring we considered every key criterion during the process.
Comfort in shoes cannot be overemphasized, and when it comes to running shoes, comfort is even considered a safety measure. Hence we couldn't just overlook it. The cushioning and stability of the shoes were critically assessed, too, because they could make or mar an excellent running experience. Also, for runners with pronation issues, these two features are a no-brainer, and no choice can be made without considering them.
We made sure to inspect the durability of these running shoes because they can encounter different types of terrains, and a strong shoe can withstand most of them without spoilage. We noted the sizes and designs of each shoe to ensure they would be available in a wide range of sizes and unique designs to match individual preferences.
Finally, we checked the availability of each shoe and the price of the available ones to compare their costs with the benefits offered.
Care and Maintenance
There's nothing that lasts forever, including your running shoes. However, you can improve the lifespan of your running shoes and therefore ensure that they stay longer with proper care and maintenance.
When it comes to appropriate care, you must ensure that your running shoes are clean. Running can be tough on your shoes because they will get dirty. This dirt, if left unchecked, could reduce the traction of your shoes and get into the fabric of your shoes, wearing out your feet. There's also the issue of dirt from sweat and weather.
Therefore, knowing how to clean your running shoes is essential if you want to continue using them comfortably.
Following these simple steps will ensure that you clean, dry, and store your running shoes and do so correctly.
Get a soft brush for your shoes. It could as well be an old toothbrush. With the brush, wipe away dirt, grass, and mud from the shoes. This should be when the shoe is completely dry, as the dirt will flake off the shoes. You can use a stiff brush if the dirt is difficult, especially under the outer soles.
Get a pillowcase, and put the laces and insoles of your shoes in it. Then put the pillowcase in a washing machine and run with a detergent. You can also wash them with your hands if you prefer. All in all, this will eliminate insole odors and clean the laces and insoles.
Put detergent in water and mix. Then with your soft brush, wash the shoes and scrub away stains. You can also use baking soda in the mixture of water and detergent.
Dip a washcloth in warm water, and rinse the shoes. Be sure to remove soap, suds, and any remaining grime.
Using a microfiber cloth, pat the shoes until they are significantly less wet than before you started patting. If you don't have a microfiber cloth, a cotton cleaning cloth will do just fine.
Air-dry at room temperature. Drying the shoes outside will allow the sun to wear the outer soles and lead to staining. Therefore, drying should always be in a place with a mild temperature and low humidity.
You can use a fan if you need your shoes to dry faster. You can also achieve faster drying by using paper towels, placing them into and onto the shoe, and changing them when they become damp.
When your shoes are dry and not in use, store them in a dry environment that is cool and well-ventilated. Your room is an excellent example of such an environment. It'll ensure that your sole materials remain optimally flexible and that your shoes are warm the next time you wish to use them.
Do not store your shoes in bags or cabinets because that would only lead to inadequate airing and the formation of odors.