The Best Running Belt for 2023
A running belt allows you to carry your essentials while training or competing. Here are some great options.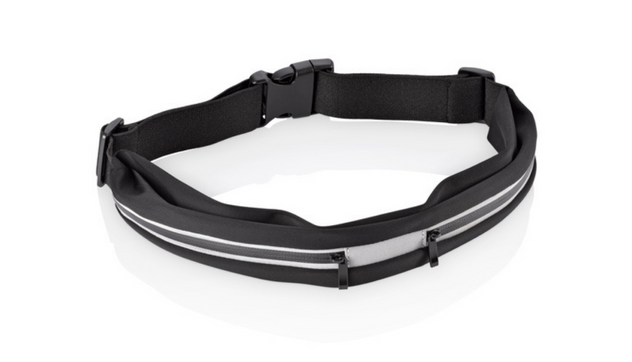 Running belts make it simple to carry your essentials when running or walking. These fanny packs are super comfortable, and they can be worn around the waist or cross-body. Running belts can also be worn on hikes or when running everyday errands.
Luckily, there is no shortage of good running belts on the market. They come in different sizes, designs, and colors, and choosing the perfect one depends on your preference and personal style. Let's have a look at some stylish and functional options.
How We Picked
Fit + Comfort

The best way to determine whether a running belt is comfortable is to wear it, squat while wearing it, and move around in it.
To ensure a proper fit regardless of what you are carrying, the ideal belt should be adjustable.

Ease of Use

Loading and wearing a running belt should not be rocket science. A good belt should not only be easy to load. but also keep your essentials within comfortable and convenient reach.

Price

Running belt pricing varies depending on the brand, quality, and overall comfortability of your belt. If you are an avid runner, you may go through a couple of them every year. Luckily, they don't cost much.

Capacity

The capacity of your running belt is how much it can carry. You want a belt that is large enough to fit all your essentials. but one that's not as big as a fanny pack.

Our Top Picks
Best Pick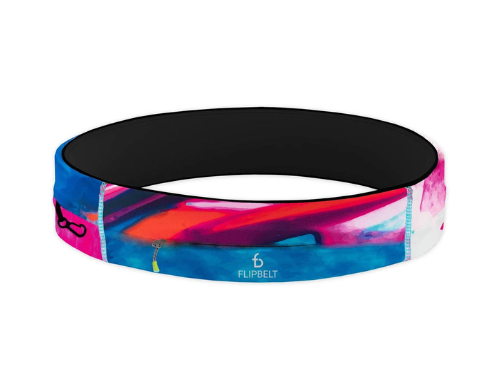 Keep your things safe and organized, and focus solely on those miles!
A slim and beautifully designed running belt that follows the contours of your body. With its three access points, you can keep your belongings safe and organized!
Designed for safety without bothering your hips, FlipBelt's zippered pouch will hold all your valuables and essentials in three compartments, plus a hook for your keys. The stretchy fabric is comfortable to wear and won't inhibit your movements.
Runner Up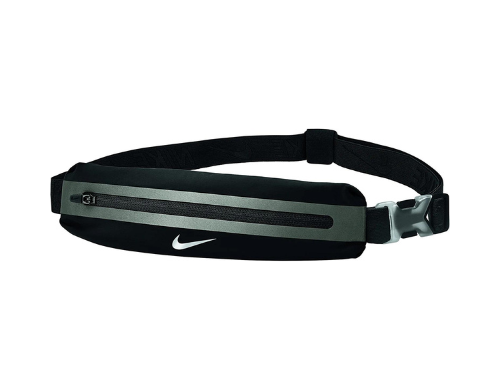 Feel fresh with this Nike belt while keeping your things at hand!
With just one pocket, this Nike belt took people by storm. It is expandable and can carry all your essentials. And like almost any other Nike product, its attractiveness is unquestioned.
A well-designed belt that easily fits around your tights or shorts, the Nike Elastic Waist Pack is versatile, can pack many essentials, and can be used in multiple situations. This belt is lightweight and weighs virtually nothing.
Most Cost-Effective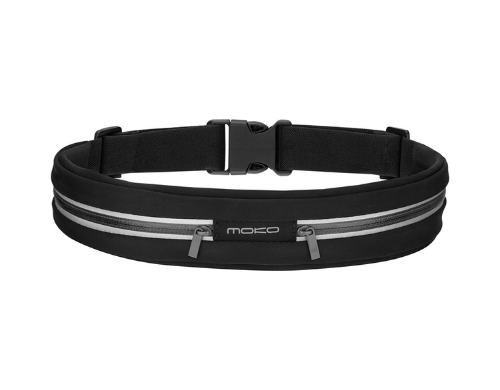 The running gear that will do it all, except breaking the bank!
With this running belt, you can carry your items without feeling like you're carrying extra weight. All of this without blowing your budget.
For runners who want to carry their wallets and keys, the MoKo Sports Running Belt is an essential addition. Its minimalist design makes it simple and easy to use, ensuring you can focus on pushing your body beyond its limits.
Everything We Recommend
Best Pick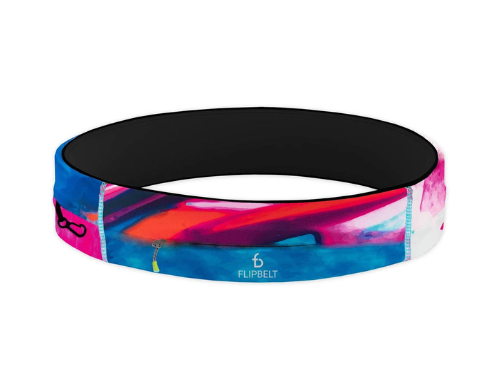 Keep your things safe and organized, and focus solely on those miles!
Runner Up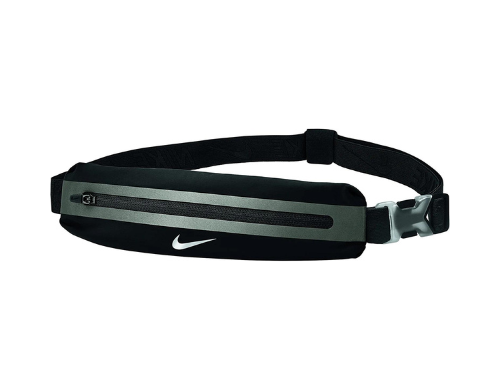 Feel fresh with this Nike belt while keeping your things at hand!
Most Cost-Effective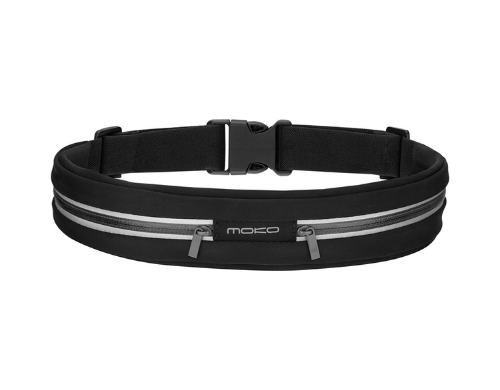 The running gear that will do it all, except breaking the bank!
$8.98
Who This Is For
The running belt is for people who are looking for a way to improve their running performance, and it's also for people who want to make sure they're not dropping their phone or keys in the middle of a run. The belt usually has multiple pockets with different-sized openings: one fits your phone (or other small items) and the others can hold snacks or drinks.
Running belt vs. armband
Running belts are designed to be worn around the waist, while armbands are designed to be worn on the upper arm. Running belts can be used for running, cycling, and other sports that involve repetitive movement. They help you carry your phone or keys, as well as a water bottle or other items that you need during exercise.
Armbands are typically used to carry cell phones, but they also come in handy during other activities like hiking, biking, and even just walking around town. They can hold your wallet, credit card, ID card, and more.
Are they multipurpose?
Yes, the running belt really is multipurpose! We're so glad you asked.
When you're wearing the belt during your workout, it helps keep your phone or keys secure and close by, so you don't have to worry about losing them. It also makes it easier to keep track of what you need during your workout.
But if you carry your phone in there, you can also use it to take calls during a run or walk! That way, even when running or walking at high speeds on city streets or through the woods with no cell service, you'll still be able to keep in touch with friends and family.
And if you're feeling anxious about becoming thirsty when running? You can even use the belt as a water bottle carrier! That way, when you're on your morning run through the roads where there aren't any stores nearby, all you have to do is grab the bottle attached to your waist.
Finally, if you go through intense workouts, you can use your running belt to carry first aid equipment that you may need in case of unfortunate accidents.
Is it worth splurging on?
There's no doubt that a running belt can be a lifesaver! You can use it to hold a water bottle or gel pack (or both!) so that you can make sure you stay hydrated while you're running. It can also be used to hold your keys or phone so that they don't get lost in the grass or on the ground during your runs.
But is it really worth splurging on one? That depends on what kind of runner you are—and how much money you want to spend! If you're an occasional runner who doesn't really hit the pavement enough, then perhaps not. If you intend to stay on track frequently, however, go ahead and splurge!
Why You Should Trust Us
When you're looking for the best running belt, you have a lot of options. And that's not a bad thing! But it can be hard to know which one is right for you.
That's why we're here — to help you make your decision easier, faster, and more enjoyable. We're committed to providing you with the best guidance possible. And we want you to feel confident in our expertise, our experience, and our ability to help you find the right running belt for your needs.
We've evaluated and picked the best running belts on the market today. We'll tell you how they work, why they're recommended by experts, and how they compare to other products you might want to consider.
How We Picked
We evaluated and picked the best running belts based on the following criteria.
First of all, we looked at how well our pre-selected options fit around the waistline and eliminated the ones that slipped down with our sweatpants.
Next, we looked at comfort. We tested for quality construction. Our top belts were all made with high-quality materials like neoprene foam padding and durable fabrics that would stand up through countless washing cycles without wearing out quickly.
Then, we examined the capacity inside these running belts—how much stuff can they hold? Some models only have one pocket, while others have multiple pockets to accommodate everything from cash to snacks while out on runs.
Now, a running belt needs to be breathable in order to help keep you cool during your run or workout. Therefore, we picked a belt made from a material that allows air to flow through the belt while still keeping your sweat away from your skin; otherwise, it can get too hot!
Running belts need to be durable enough to withstand daily wear and tear. If they break after only a few uses, they aren't worth it! We looked at how well our top picks held up over time and how much they cost per use; if it was too expensive per use, then there were other options out there that were more economical in price per use.
We also checked how many different sizes the brand offers. We went with the belts that come in several different sizes depending on what you need them for (ie. men vs. women) and also the ones that come in just one expandable size.
We then weighed each belt to find the ones that are light enough to wear comfortably without feeling like you are carrying a brick around your waist.
We also sought a design that was simple to put on and take off, so you didn't have to stop mid-run to fiddle with laces or buckles.
Finally, we focused on affordability when selecting our picks over higher-end options, although sometimes it's worth spending more money upfront if the product lasts longer than cheaper options do.
Care and Maintenance
Just like any good piece of gear, keeping your running belt in top shape requires some care and attention. Therefore, here are some tips on how to keep your belt in top shape.
Our running belt is made of a material that can absorb sweat and dirt, so it's important to clean it regularly (at least once a week). You can use any fabric softener, or even just plain water with a little soap. If there are stains or rips, use warm water and soap for the best results.
now onto dealing with stains, rips, or odors. If any stains accumulate on your belt, put them in the washing machine on a gentle cycle with cold water and add two tablespoons of distilled white vinegar per load (this will remove odors as well). If there are rips or tears in the material, cover them with duct tape before washing so they don't get worse! And when not in use, make sure your running belt is stored in a cool, dry place. If it's too hot or too humid, the leather will dry out and crack.