The Best Robot Vacuum for 2023
Clean every corner of your house with no hassle and little effort using these super convenient little robot vacuums.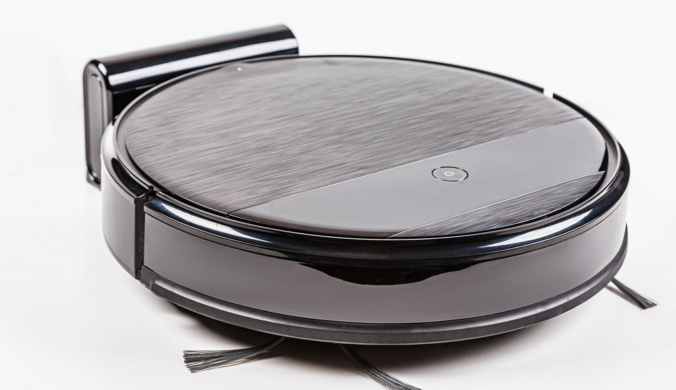 Cleaning your house does not have to be hectic in the 21st century. You also do not have to do it physically, thanks to technological advancements. You can get your house clean while at work or away from home using a robot vacuum. Robot vacuums navigate themselves automatically and require no manual operation. They are compact and can easily navigate through tight spaces such as under the furniture.
With one or two spinning brushes and a rolling brush, robot vacuums gather dirt to the center of the room. They also have an electric motor that suctions dirt, debris, liquids, spillages, or pet hair depending on its features. Once they collect the dirt, you have to empty the dust containers manually. Below, we have reviewed the best robot vacuums in 2022 and provided all the necessary information you need to buy and use one.
How We Picked
Navigation and Mapping

Robot vacuums navigate through spaces automatically. The ideal robot vacuum should have all the necessary settings to enable it to navigate your room. It should also have obstruction and cliff sensors to protect it from falling off slopes and hitting walls and furniture.

Coping with Liquids and Spillages

Different robot vacuums are designed to clean different types of dirt. The best robot vacuum should have all the necessary features to clean all types of dirt including water and spillages. Such a vacuum will eliminate the need to buy different vacuums for different types of dirt.

Suction Quality

Suction power in robot vacuums is measured in airflow (CFM), air watts, water lift, amps, and horsepower. However, the suction motor determines the overall suction quality. The motor converts electric power into suction power. The higher the suction power the better and faster the vacuum will clean.

Cost-Effectiveness

The features, material, and suction quality of a vacuum robot often determine its price. Examine the effectiveness and durability of a robot vacuum before buying it. Ensure that the cost of buying and maintenance corresponds to the vacuum's effectiveness.
Our Top Picks
Our Top Pick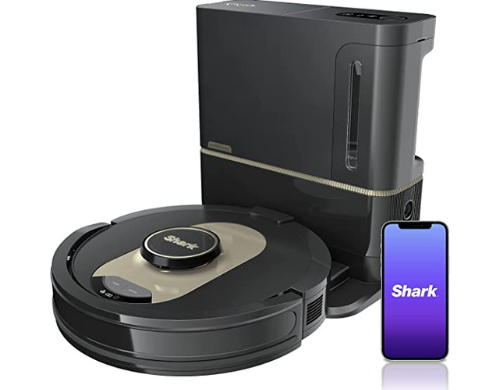 Fully automated cleaning function cleans your surfaces while you carry out other chores.
You do not come into contact with the suctioned dirt thanks to the bagless self-emptying base that holds dirt for up to 60 days depending on the amount.
This fully automated robot vacuum functions autonomously from cleaning through emptying.
Our Runner-Up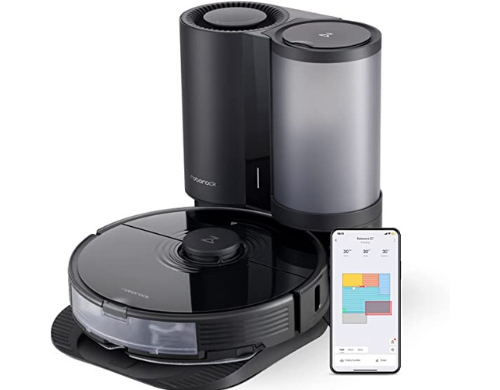 Consistent mopping pressure cleans your surfaces uniformly leaving no dirt spots.
With sonic mopping technology, the Roborock S7 robot vacuum maneuvers and cleans large spaces and removes dried-on dirt leaving a sparkless clean surface within a short time.
Clean all types of floors and surfaces effortlessly and safely using this robot vacuum.
Most Cost-Effective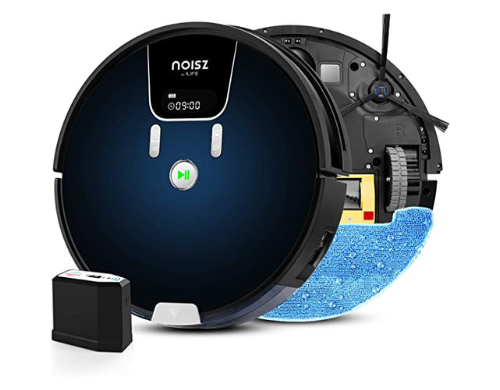 Convenient panel screen displays the settings and modes and allows you to adjust them easily.
This robot vacuum does not hurt your items, thanks to the Electrowall technology that builds up an invisible barrier that defines the area where the vacuum should not enter.
NOISZ S8 has a powerful suction that picks up dust and tiny dirt particles effectively.
Everything We Recommend
Our Top Pick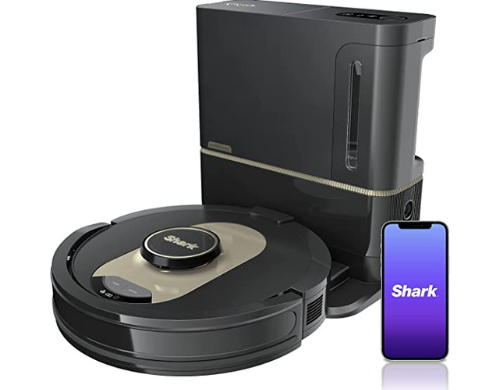 Fully automated cleaning function cleans your surfaces while you carry out other chores.
$400.00
Our Runner-Up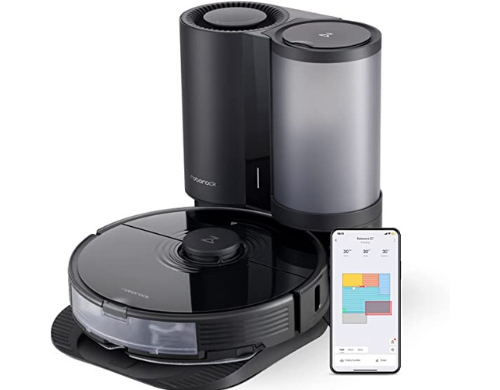 Consistent mopping pressure cleans your surfaces uniformly leaving no dirt spots.
$949.98
Most Cost-Effective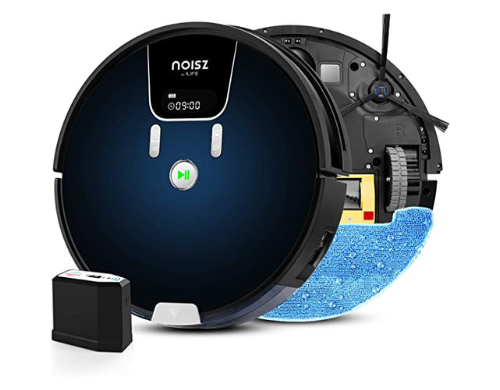 Convenient panel screen displays the settings and modes and allows you to adjust them easily.
$169.90
Who This Is For
The robot vacuums reviewed here are ideal for use in any room. The space does not matter but the larger it is the longer it will take the vacuums to cover the area. These robots can maneuver through tight spaces to clean your room in its entirety. They are all ideal for use in flat spaces. However, they all have cliff sensors to keep them from falling off and breaking apart.
Benefits Of A Robot Vacuum Over A Manual Handheld Vacuum
Manual handheld vacuums have been in use for a long time. Robot vacuums have been in use for a little over a decade. They were first invented by Electrolux in 1996. Since then, several advancements and improvements have been made to make the appliance better. Robot vacuums have the following benefits over manual handheld vacuums:
Autonomous Functionality
Manual handheld vacuums cannot function without human operation. You have to start, maneuver, empty and shut it down manually. Robotic vacuums, on the other hand, operate autonomously and do not require your physical presence to clean your house. You can control most robotic vacuums using a smartphone app or connect them to your home's WiFi. This way, you can control its operations from any place.
Cleaner, Healthier Environment
Robot vacuums navigate through tight places that most handheld vacuums cannot reach. It, therefore, leaves no blind spots and dirty marks in your space. Consequently, all corners of your house are covered, providing a 100% clean environment.
Convenience
Manual handheld vacuum requires you to bend and use your effort to clean. If you often come back tired from your busy schedules or suffer from back pains, a robotic vacuum is the way to go. It will help you clean your home without bending. You will enjoy a clean, safe and healthy environment without having to hurt your back or suffer too much fatigue.
Care For Your Floor
Manual handheld vacuum does not sense different floor types. It is upon you as the cleaner to decide whether your vacuum cleaner can handle your floor. A robot cleaner, on the other hand, is smart and senses changes on your surface and adjusts accordingly. It does not harm your floor regardless of its material. It handles the task expertly whether your floor is hardwood, terrazzo, marble, or carpet.
Why You Should Trust Us
We are a legit, trustworthy site that provides you with truthful information regarding different products. We pride ourselves in helping shoppers make the best decision when choosing products. All the products we recommend have positive reviews from previous users and have the best features for effectiveness.
How We Picked
We picked our top products reviewed here after evaluating and testing them for their effectiveness. They all navigate your space automatically according to the settings you set. They also map the area that you need to cover to ensure that they clean the entire designated space. All the robot vacuums we picked have an obstacle detection feature that protects them from hitting the wall and other objects which could lead to damage.
We have listed and reviewed robot vacuums with low-decibel motors that produce little manageable noise. The low noise levels will not disrupt your activities or interfere with your peace. You, therefore, get to use the vacuums in any environment including places where silence is of the essence. You can even clean your space while you sleep, thanks to the low noise levels.
All our picks use LIDAR navigation to facilitate the detection and mapping process. They feature LED lasers that produce a beam of light to measure, ascertain and illuminate the target space. The purpose of this technology is to map out your space as the robotic vacuum cleans. The Laser LED is essential as it lets you know the distance and direction across which the vacuum intends to move.
Our picks include robot vacuums with different abilities to clean different types of dirt. Some have features that enable them to expertly pick pet hair and small particles of dust and debris. Others are endowed with features that allow them to clean liquids and spillages without damaging their components.
While some of our picks are self-emptying, others require you to empty the dirt manually. Self-emptying robotic vacuums protect you against coming into contact with dirt and allergens. They make the cleaning process fully automated, thus saving you energy. Robotic vacuums with bins requiring manual emptying give you control over your cleaning. You get to decide when and where to empty the dirt after cleaning.
We have listed robot vacuums with different suction qualities to suit different spaces and users. The different suction powers give you the liberty to pick one that suits your specific space. The suction power also determines the quality of the vacuum cleaner. The higher the suction power the faster and more effectively a robotic vacuum cleans. Consequently, the better the suction, the better the quality of the vacuum cleaner.
In addition to being effective, all our picks are economical in terms of buying and maintenance costs. They are affordable and will not raise your power bills to unreasonable levels. All the robotic vacuums we have reviewed are not only efficient and effective but also durable. They have sturdy structures and materials that will not break apart after putting them to good use for a short time. Therefore, their costs correspond to their quality since they will serve you effectively for a long time. They will thus give you value for every dime you spend buying and maintaining them.
The style/design of a robot vacuum determines its maneuverability. Their designs should enable them to move across your space easily. For that reason, we have picked robot vacuums with a round, cornerless design. This design enables the vacuum to move in any direction with no trouble. Since they have no sharp corners, these robot vacuums will not harm your furniture and surfaces.
The ideal robot vacuum cleans as much space as possible within the shortest time. A wired vacuum will only cover a limited space as defined by the length of the cord. Therefore, we have picked battery-powered robot vacuums that can run on battery power to clean your space. The batteries are rechargeable and charge to full capacity within a short time. They also run for a reasonable time on a single full charge. It will therefore require no frequent breaks to charge before completing the cleaning process.
Care and Maintenance
Caring for your electronics, including robot vacuums, increases their lifespan and keeps them working perfectly. Before using a robot vacuum, ensure that it is safe to use on your floor type. You may end up damaging your floor or the base of the robot vacuum if the floor type is not right for the vacuum.
Once you finish cleaning, ensure that you clean the robot vacuum to get rid of the dirt it gathers during the cleaning process. The dirt may corrode the surface of the robot vacuum if left on for too long. Dirt also compromises the beautiful outlook of the robot vacuum, making it look ugly and neglected. You do not have to clear the dirt after every cleanup, but it will not hurt to empty it as often as possible.
While some robot vacuums can deal with liquids safely, most get damaged if exposed to water. Therefore, before exposing your robot vacuum to water, ensure that it is designed to handle liquids. Robot vacuums also have vents that allow airflow and are essential for the proper functioning of the appliance. Avoid covering the vacuum to avoid overworking the motor and prevent overheating. Note that overheating can damage the vacuum's internal components. You should thus turn the vacuum off as soon as it starts overheating.
Overcharging a robot vacuum can damage the batteries. Ensure that you frequently check if it has charged to full capacity and unplug it as soon as it does. However, some robot vacuums have an overcharge protection feature and will stop charging automatically.