The Best Reusable Produce Bags for 2023
A simple reusable produce bag can go a long way toward protecting the environment. Get yours today!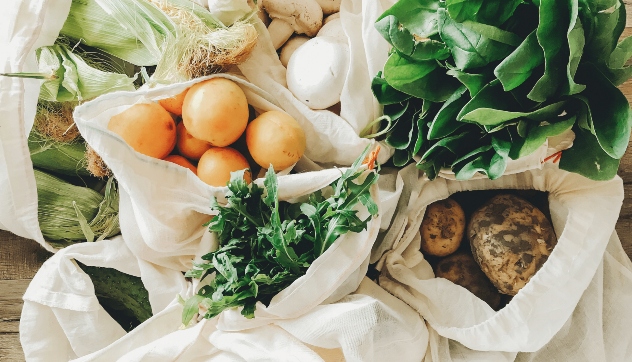 Reusable produce bags are one of the environment-friendly alternatives to disposable plastic bags. They have many benefits over single-use plastics, such as a low carbon footprint.
Even their manufacturing process has significantly fewer effects on the environment when compared to plastic produce bags. These bags are typically solid and lightweight to ensure convenience while shopping.
There are tons of different reusable produce bags available, making it hard for you to pick the type to buy. So, we have compiled a list of the best ones available to help you make your decision.
Our Top Picks
Best Pick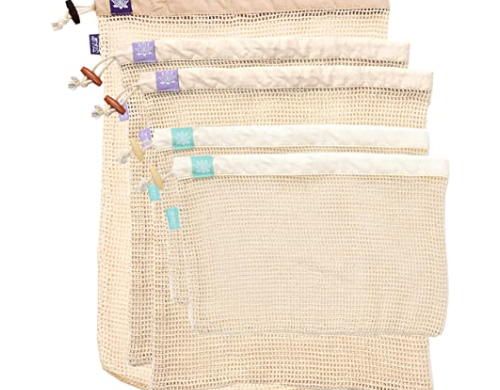 A reusable produce bag with a versatile mesh weave.
$16.99
Runner Up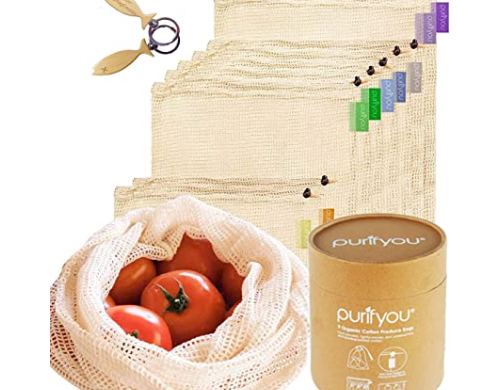 This bag goes the extra mile to protect the environment.
$25.00
Most Cost-Effective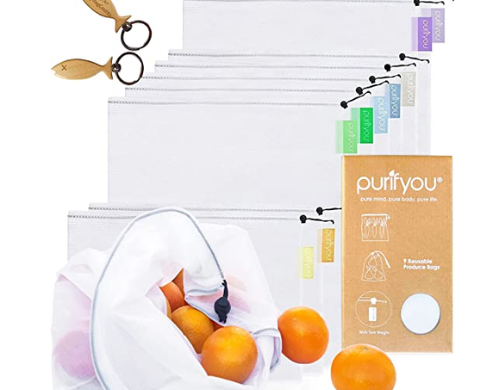 This highly economical bag is excellent for bulk buys
$10.97
Who This Is For
This list is for anyone looking for an effective way to help protect the environment by avoiding single-use plastic. It is also for you if you're looking for new reusable produce bags to replace the ones you already have.
Benefits of reusable produce bags
Reusable: Right there in the name is the most significant benefit of these bags. When you get a reusable bag, you're getting one for a long time. You can easily wash these produce bags, which will be suitable for use again. It's always essential to clean the bags after every use to prevent bacteria buildup.
Environment-friendly: The reusable nature of these bags makes them have an uncommonly low environmental impact. Unlike single-use plastic and paper bags that require significant resources and energy to manufacture, reusable produce bags are more energy-friendly and conserve resources.
Prevent pollution: Although the world produces about 400 million metric tons of plastic waste yearly, only approximately 18% is recycled. Some make it to landfills, where it can take 20 to 500 years before they degrade. Others float around neighborhoods, increasing litter. The rest find their way to water bodies around the world. According to the World Economic Forum, 75 to 199 million tons of plastic are currently polluting the oceans. Reusable produce bags do not pose pollution problems because they are biodegradable, can be reused, and are easier to recycle.
Protect wildlife: The massive amount of plastic in the environment has a dreadful effect on both land and marine animals. Hundreds of animals ingest or get entangled in plastic waste yearly, which can easily lead to death. Reusable produce bags can significantly reduce this occurrence.
Highly durable: Unlike regular plastic bags, reusable bags are less likely to tear or rip because of the weight of the items inside them. Because of the mesh nature of most of these bags, sharp box edges or objects that would ordinarily poke a hole in a plastic bag don't affect them.
Versatile: You can use reusable produce bags for different things around the house. You can convert them into a beach bag, a bag to carry work supplies, a laundry bag, you name it. They come in different designs and are more durable, which makes them perfect for other purposes besides shopping and storage.
Cost-effective: With most stores in the U.S. charging for plastic bag use, you'll find that reusable produce bags will save you a lot over time as you keep using them.
Are reusable bags actually useful?
Although many people argue that the manufacturing process of bulk reusable produce bags pollutes the environment just as much as plastic bags, we do not entirely agree with that.
Reusable produce bags help in decreasing land and marine pollution and environmental degradation.
The reusable nature of these bags allows them to be used for a long time, eliminating the need for other bags. This cancels out any detrimental environmental effects their products might have caused.
Why You Should Trust Us
While picking reusable produce bags, we considered essential factors that ensure you enjoy the overall experience of using these bags. We paid attention to factors like how durable the bag's material is, its style and design, storage capacity, and cost.
How We Picked
There are a wide variety of reusable produce bags available online, and making our choices was not a small task. Our first consideration was the material used to make the bags because it determines the weight and durability of the bag.
Reusable produce bags are made from materials like cotton, muslin, recycled PET, etc. We picked bags made from a lightweight material like cotton that is biodegradable yet still strong enough to work efficiently.
We chose bags that offer a variety of sizes because this gives you more versatility to pick the particular bag you need for different production capacities. We considered each bag's design and closure type because they can affect the convenience of storing or shopping with the bag.
We also considered bags that can be used for other functions apart from shopping and storing, as this flexibility offers more value for your money.
Some reusable produce bags come with color-coded tabs that make it easy to determine their weight. This feature is essential because you should remove the weight of your bag from your total purchase weight at checkout. Therefore, we ensured our picks had easy-to-read and easily identifiable tabs.
Using clean reusable produce bags is also necessary for good health, so we went for machine-washable bags. All our picks offer top-notch quality for an affordable price.
How We Picked
Size and Capacity

The size of your produce bag determines how many you'll need while shopping and the number of veggies and fruits you can carry at a time. For your convenience, we selected bags with sets containing various sizes for your convenience.



Material and Durability

Reusable bags are made from a variety of materials, each one of them with a varying degree of strength. We made sure to pick bags made from highly durable materials that won't tear easily.



Style/Design

Some reusable bags have drawstrings or handles for convenience and ease. We chose bags whose designs facilitate your overall shopping and storage experience.



Cost-Effectiveness

Being reusable, these bags are already very cost-effective. We went further to pick bags worth every dime you spend on them in quality and design.


Care and Maintenance
The whole idea behind reusable produce bags is that you should use them multiple times to help the planet. But that will not happen if you don't care for and maintain the bags.
Without proper looking after, reusable produce bags won't last as long as they should, which means you will have to buy another set in a short time, thus defeating the purpose of the bags in the first place.
Aside from that, you risk cross-contamination if you don't wash your reusable produce bags often. Cross-contamination happens when raw meats and produce are placed next to pre-cooked foods and other goods in bags that are already dirty.
Below are some tips for taking care of your reusable produce bag:
Separating
Do not use the same produce bags for seafood, vegetables, meat, or dairy. Label a designated bag for each kind of grocery, as this helps prevent cross-contamination
Washing
You must wash the different types of reusable bags differently. Most reusable produce bags come with cleaning instructions, whether machine-washable or not.
However, if you don't have washing instructions for your bag, follow these instructions below:
Canvas or cotton reusable bags: You can wash these by hand or in a machine with hot water and detergent. Afterward, you can line dry or use a dryer. Ensure the bags are completely dry before reusing them to prevent mold buildup.
Recycled PET or Polypropylene reusable bags: Hand-wash them with warm water and detergent, then air-dry.
Insulated reusable bags: These bags are usually used to carry cold meat or seafood. You should spray them disinfecting solution and wipe them down.
Nylon reusable bags: Wash these in warm soapy water, either by hand or with the gentle cycle on your washer. Air dry after washing.
It is advisable to wash reusable produce bags inside and out before and after every use to prevent stains. Ensure you pay attention to the nooks and crannies between the seams and the inserts of your bag.
Storing
Always store your reusable produce bags after they have completely dried. This would prevent odors from sticking to them. Store them in a cool and dry environment with good airflow.