The Best Putty Knives for 2023
Spice up your toolbox by purchasing the perfect putty knife!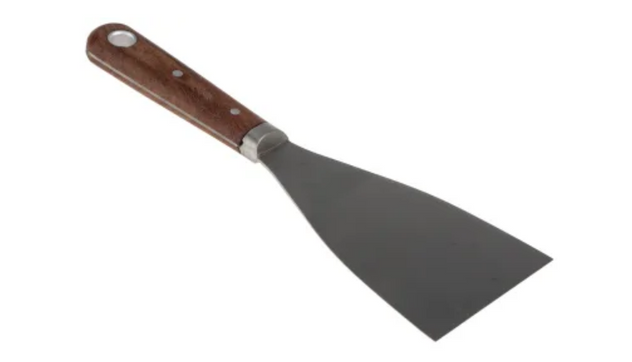 Calling out for DIY-ers all across the world! Whether you're an amateur or professional home fixer, a putty knife is your must-have item in your toolbox! Applying your putty can be challenging if you don't use the right tools, so you have to find your best putty knives to solve that problem.
There are so many functions of putty knives we've already known. We often use putty knives not only for applying glaze putty before painting our walls but also for sealing holes, chiseling with a hammer, scraping material off the wall, and scraping paint excess from the roller. This list will guarantee you find the best putty knives ever!
Our Top Picks
Best Pick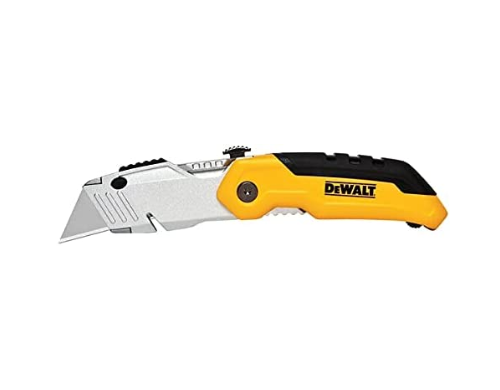 This decent looking knife yellow knife will offer everything at a very supportive price
$15.00
Runner Up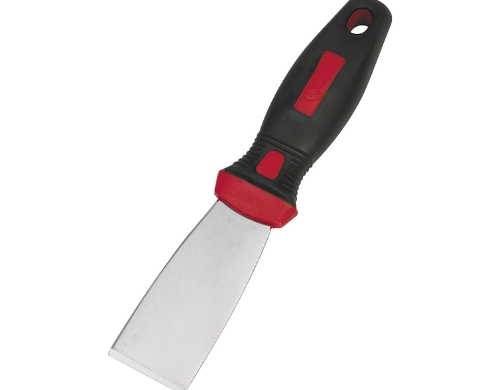 This option has an ergonomic soft grip handle to reduce fatigue.
$10.26
Most cost-effective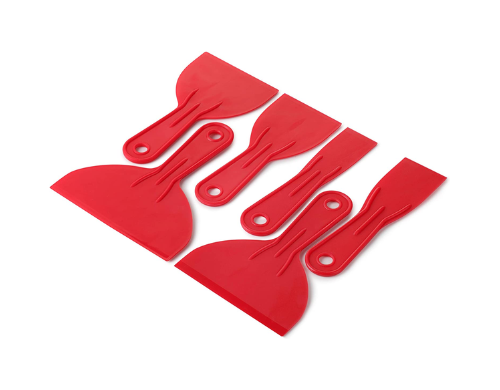 Looking for something more affordable? These plastic putty knives are perfect for you.
$6.95
Who This Is For
The knives reviewed are for the homeowner, the casual user, a professional, or a DIY worker who wants to repair or renovate their home, mostly related to applying the compound including spreading and scraping the putty, filling the holes with putty, and also often used for chiseling. The putty knife is one of the most versatile hand tools you will have in your toolbox.
Putty knife vs. joint knife
A putty knife's blade is stiffer than a joint knife, which is the fundamental distinction between the two. Although the two knives perform comparable tasks, the joint knife is larger. A joint knife often measures between five and 12 inches, whereas a putty knife typically measures one to six inches. The joint knife works well for removing drywall compounds, but a putty knife with a chiseled edge works better for difficult removal and scraping harder materials.
Should I get a metal putty knife or a plastic one?
This is determined by the intended use. Plastic blades do not rust and are an excellent choice for water-based work. On the other hand, polished carbon steel is thought to be a well-constructed blade for the same purpose. The material is more durable, but it rusts easily. Stainless steel is not only long-lasting, but it is also popular for drywall taping compounds, scraping residues, and a variety of other applications. Stiffer blades can also be used as paint scrapers.
Why You Should Trust Us
We have spent countless hours conducting in-depth research and reading numerous reviews and user feedback because we are aware of the wide variety of putty knives available from various brands. As a result, we have made sure that our list only includes the highest-quality putty knives that will meet your needs.
How We Picked
It's difficult to select and pick a putty knife of superior quality. To simplify the process, we combed through previous customer experiences with various putty knives and gathered their feedback on the usefulness of the putty knives provided. You can thus trust our method to help you discover the ideal putty knife for your task. The following factors were considered in coming to our decision.
Blade material
Choose the blade material that best meets your demands from the three main types.
Carbon steel
This is commonly used to add more flexibility to your spackle knife. Carbon steel is suitable for smoothing and feathering tasks. Keep in mind that this material is susceptible to rust and needs proper maintenance and storage.
Stainless steel
This is a more premium choice for putty knife blades, mainly for its durability and resistance to rust. These knives make the best taping knives for the same reason. The blade can last for several years and make various construction tasks a breeze. It may not offer you the same level of flexibility as carbon steel.
Plastic
This is another common choice when you need a blade material that's safer to use and less harsh on your surface. Plastic knives may not be the most durable, but they'll make certain tasks easier, such as resurfacing and feathering.
Blades
There are two kinds of putty knife blades: stiff and flexible. You can use the stiff blade for scraping and the flex blade for spreading putty. The blade also comes in a straight edge or angle edge that will be beneficial for chiseling.
Blade length
You should also think about the length. Most professionals would agree that the shorter the blade, the more control you will have over it, but with wider blade widths, you may need some extra length to avoid getting your hands caught in the putty mess.
Size
It's crucial to know the precise size you require before purchasing a single putty knife. These knives come in sizes ranging from one to 14 inches. The smaller ones are more frequently used for DIY projects, creative endeavors, or dry-walling stages of projects. When smoothing down various surfaces, these knives can exert more pressure and are perfect for getting into smaller nooks and corners. To accommodate diverse needs, it is recommended to choose a set of knives in a range of sizes. This way, you have a variety of tools to perform numerous jobs.
Handle design
An easy-grip handle is vital for supporting your hand when applying your putty. The two most common options are ergonomic handles made of rubber or plastic. These materials improve grip without adding too much weight or becoming too bulky. Rubber handles, in particular, are ideal for tasks that require extreme precision. Look for knives with ergonomic handles for the best grip and comfort.
Handle material
Most handles will be made of a tough plastic that will still provide a stiff putty knife. When shopping for putty knives, you should always consider the weight of the handle. If your knife is heavy, the dull blade may not matter because you will tire out quickly, anyway. Fortunately, most manufacturers keep their products within a reasonable weight range. However, a plastic putty knife will not be as durable as a steel or wood putty knife.
How We Picked
Blade

For comfort in use, the blade is important because it comes in different sizes and flexibility. The type of blade depends on what you use the putty knives for.


Handle

An easy-grip handle is vital for supporting your hand. It should be made from high-quality material and durable for longer use.


Material

Metal steel strips are the best for putty knives because of their outstanding properties, corrosion resistance, flexibility, surface finish, and durability.


Price

Price is the most important thing to consider when choosing a putty knife. We want an affordable yet high-quality putty knife that is long-lasting.

Care and maintenance
How to clean
No matter what material your putty knife's blade is made of, you should always cleanse it after using it. If you don't take good care of your putty knife, compound glazed putty can harden over time and destroy it. Blades made of plastic or stainless steel should be washed in warm water after being freed of all excess putty or paint. Because carbon steel is prone to rust, it should not be washed under running water. You can clean it by removing any residue with a wet cloth, followed by a dry cloth to remove any remaining moisture. The blade should then be completely air-dried, preferably in the sun.
How to store
Store the putty knife only after it has been cleaned and dried. You can keep it in your toolbox, out of the reach of kids and animals. If you don't use the knives often, check on them often to clean off the dust or make sure the storage isn't wet.