The Best Pull-Up Bar for 2023
Achieve the ultimate wellness for your body in this year's spring.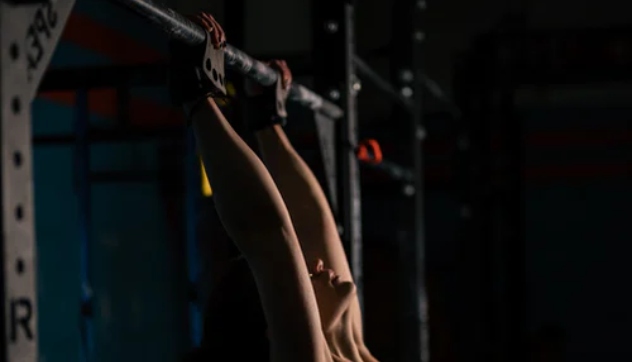 This spring why don't you stretch your body a little bit to reach out and achieve heavenly greatness. Fitness is a mundane task so you'll need the right equipment for you to start your shoulder lateral raise, bench press, and pull-ups/assisted pull-ups. From the treadmill to the kettlebell, the list of gym equipment is endless, so we're here to help you acquire the exceptional of them all – the pull-up bar.
They strengthen the back muscles, the arm, and shoulder muscles, improve grip strength, overall human body's fitness level, and physical health.
Different pull-up bars are designed to deliver different results and we assure you this list will help you make your choice easy and fast!
How We Picked
Living Space/Limitation

For both space below the ceiling and floor clearance, we evaluated different types of pull-up bars as we considered the living space/limitation as an important factor.



Material

Similar to the living space/limitation, materials such as alloy steel are important in choosing the right pull-up bar hence they were considered in selecting the gym equipment in our review.



Adhesive

Adhesive helps in improving the use of the pull-up bars and it was an important factor that we considered while compiling our list.



Cost-Effectiveness

For most pull-up bars, the cost is an important factor in evaluating their appropriateness, so we checked the cost-effectiveness of the pull-up bars.


Our Top Picks
Best Pick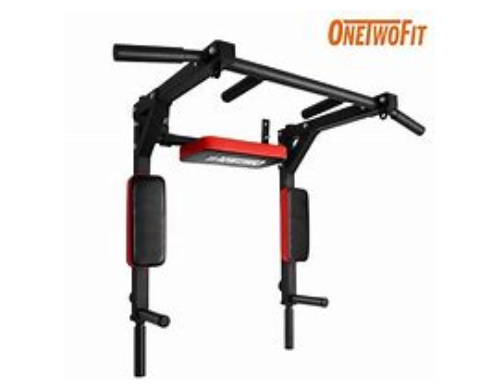 Overall best experience.
Able to serve diverse purposes.


OneTwoFit Wall-Mounted Pull-Up Bar promises to offer a lifetime of pull-up experience coupled with dip station capabilities that will tone your body to an amazing state!


Runner Up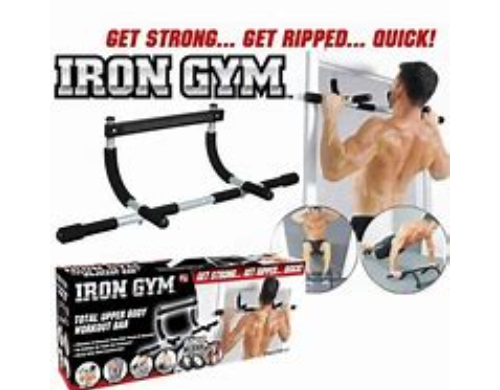 Built with space in mind.
Perfect for smaller homes and apartments where space is tight.
Iron Gym Total Upper Body Workout Bar will suit all kinds of people, particularly those in small apartments and with little space to exercise their body power.

Most Cost-Effective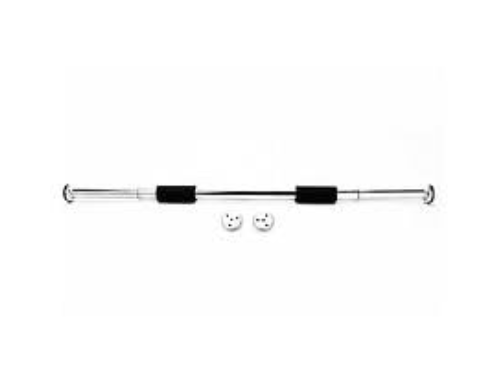 Simple and less costly.
Get fit without breaking the bank.
Mind Reader Pull-Up Bar has no screws, so, it's the perfect solution for the bodybuilders who are saving bucks and their strength while living stress-free!
Everything We Recommend
Best Pick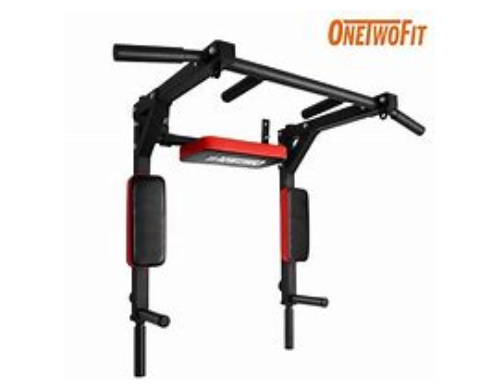 Overall best experience.
$119.99
Runner Up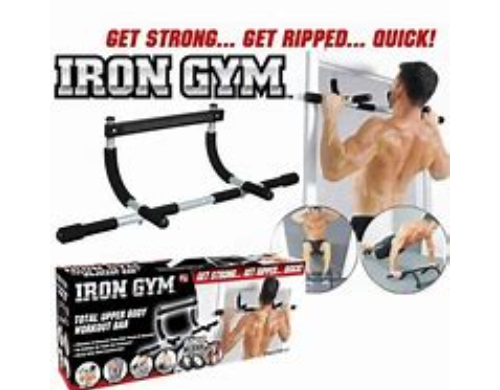 Built with space in mind.
Most Cost-Effective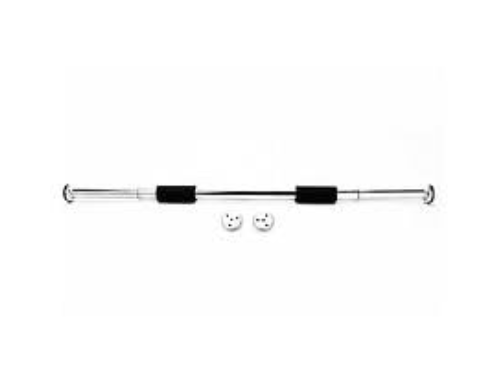 Simple and less costly.
Who This Is For
The pull-up bars advertised here are for bodybuilders in particular those who prefer the pull-up bar more as a fitness tool than a piece of art.
Are Pull-Up Bars Worth It?
Yes, pull-up bars are worth it. Pull-up bars are normally inexpensive and are very easy to utilize and set up.
Are Pull-Up Bars Safe?
Pull-up bars are of different brands all designed to assist you to equip your gym. We scrutinized all of them and ensured that we have a reasonable list to ease your process of finally doing your first pull-up with a new bar.
Why You Should Trust Us
Today, we have many brands for pull-up bars nationally. This leaves the typical pull-up fanatic spoilt for choice. We did scrutiny of all these pull-up bars and developed a list, dedicated for you, of the best pull-up bars.
How We Picked
Space:
We closely evaluated the space offered by the pull-up bar to the user. As the aim of the pull-up bar is to lift the chest to the bar, in the case of a ceiling-mounted pull-up bar, we checked if the room offered above the bar is enough. We also factored in the width of the bar as it signifies the space the bodybuilder will have to do wide movements.
Living Space Limitation:
We checked the living space limitations for each pull-up bar. As bodybuilders may not like banging their heads against the ceiling or their feet against the floor while doing pull-ups, we considered the limitations to developing the list of the best pull-up bars.
Attachment:
Adhesive strength
It's recommended by experts to avoid the use of non-adhesive pull-up bars. We, therefore, measured the adhesive strength of the pull-up bars at the attachment of the bars to the supporting structure.
Ease of set-up/installation
We peeked into the ease of set-up/installation. The pull-up bars are of different types, we selected the best based on how easy it is to place the pull-up bar and start exercising.
Material:
Different materials used to make the pull-up bars were tested and the most favorable was noted and considered.
Price vs Quality:
As there's a trade-off between price and quality, we calculated the value of each top bar per unit price. The most price/quality efficient were selected.
Style/Design:
Just like the different types of pull-up bars, there is a wide range of choices of pull-up bars based on style/design. We factored in how the pull-up bars were designed and selected the best for your workout routine.
Weight limit:
Weight limit is essential as you'll use your whole body frame to maneuver through your pull-ups. We, therefore, evaluated the weight limits of every pull-up bar.
Ergonomics:
The comfort and the manufacturer's adaptation of the pull-up bars to the shape of a human body were pointed out as important determinants of the best pull-up bars. We looked into the grips and outlines to help complete this review.
Versatility:
The top bars' ability to be functional and consistent was tested. The best pull-up bars were those that the body sculptures would perform triceps dips, push-ups, and vertical knee dips besides the traditional pull-ups.
Care and Maintenance
Check adhesive/installation
Wall mounts are of various types and you can mount them permanently on your ceiling and walls or mount them on your door frame.
For those willing to mount their door-mounted pull-up bars on their door frames, please check the installation by:
Ensuring that your doorframe is nailed. You can detect the nails by running your fingertips along with the door frame.
Ascertaining that the door frame can support your frame. Hang on your door frame and if it doesn't buckle, voilà!
Place the door-mounted pull-up bar in a door frame that passed the finger test. Use your fingers to detect the width of your doorframe at the top, to perform the finger test. The pull-up bar is mountable if the door frame is two inches or thicker.
For those willing to mount their pull-up bars on their walls or ceilings, using adhesives or other tools:
Check if your wall is hollow and if it's hollow avoid mounting your pull-up bar there.
Check if the adhesive is dry or if the bolts are firmly placed.
Cleaning the pull-up bars
To ensure that you can clean your pull-up bars often, keep a good stock of:
EPA-registered disinfectants
Gentle scrubbers
Microfiber cloths
Brushes
We recommend these steps when cleaning your pull-up bars:
Remove dirt on the surface of the pull-up bar using a dampened cloth.
Sterilize your pull-up bar gym equipment with an EPA-registered disinfectant. Wait for the disinfectant to kill bacteria and terms for 10 minutes or so.
Wipe down the traces of the disinfectant with dampened cloth. Test if any disinfectant is left on the surface of the pull-up bar by running dampened hands on the surface of the pull-up bar.
If a slippery feeling is obtained, it tests positive for disinfectant so wipe it down again to remove the hazardous slippery effect.
Do not have outside as material may not be corrosive-resistant.The best pull-up bars are made of metals that are capable of heavy-duty pull-up routines. The downside of these materials is that they tend to corrode when they're exposed to natural environmental conditions.
If your pull-up bar is not certified as corrosive resistance, don't use it outdoors as you'll have a nasty job of restoring it.
Do not Pull-up Bar Height (How to Set the Correct Height)have any object or obstruction underneath the bars
Besides wall clearance, ceiling clearance, and leg room, please don't place any other object in the area you'll perform your pull-ups. You'll have to put in the effort, and once tired, you may bump into an obstruction, unbeknownst.