The Best Projector Screen for 2023
Enhance your entertainment and presentation experience by producing larger and clearer images.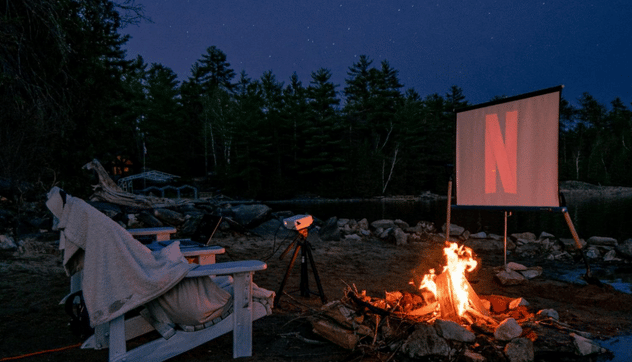 Though technically possible, projecting your film onto a wall or bed sheet would not yield the best results. Projector screens have a flatter and more reflective surface, resulting in better image and video quality. And there are plenty to choose from: indoors and outdoors, in a variety of shapes and sizes, and with aspect ratios ranging from 16:9, like those found in modern televisions, to a squarer, more classic 4:3 ratio.
If you've bought the best projector, you should also get the best projector screen. However, determining the ideal projector screen for your needs can be difficult. They are available in many types, ranging from inflatable models to pull-down models. And their ability to reflect pictures varies tremendously. To help you choose the ideal screen, we've put together this comprehensive review.
Our Top Picks
Best Pick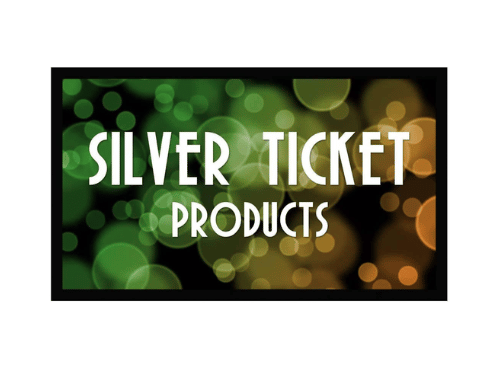 A great deal for the price.
$279.98
Runner Up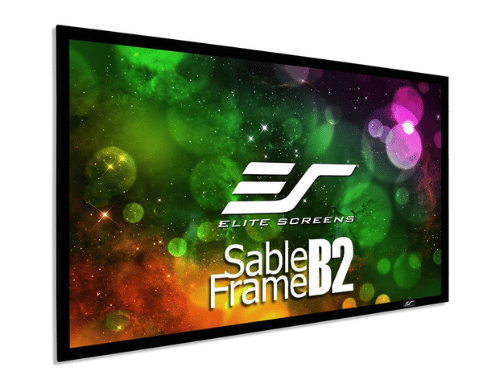 Affordable and feature-packed.
$290.40
Most Cost-Effective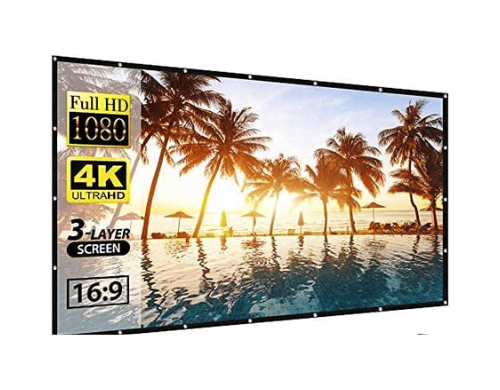 Very cheap and a better alternative to a wall.
$19.99
Who This Is For
These projector screens are for anyone who owns or has access to a projector and wants to view movies on a huge screen. These excellent screens have a smooth, color-neutral surface that helps to sustain the brightness and overall picture quality of your projector.
Should I Buy A White or Gray Projection Screen? Does Color Make A Difference?
Both have advantages and disadvantages, and which one you choose depends on your hardware, room, and desired image. The main benefit of a grey screen over a white screen is that it absorbs more light. This option keeps the picture's contrast higher. The screen is resistant to outside interference, so you'll receive a good picture even if the room isn't fully dark.
White displays are more common and easy to find. In a room with complete light control, a white screen outperforms a grey one. You'll want a white screen in a room with no other light sources, especially nothing coming in from a window or doorway. In a dark setting, a white screen produces a brighter, sharper image than a grey screen.
Is Buying A Projector Screen Worth It?
It is worthwhile to spend money on a projector screen if you have an expensive projector, are creating a home theater, or want the best picture from your projector. A projector screen produces a picture that is crisper, brighter and has a defined frame. Neither a wall nor a sheet can compete.
It is possible to project it on a wall as it is cheaper, but walls have little reflectivity and will not be as bright as a proper projection screen. Image quality will be poor.
Why You Should Trust Us
To help you decide which projector is best for you, we have compiled all the details required to assess the top screen projectors. This will clarify how a projector screen may enhance a home projector's overall picture quality.
How We Picked
We look for the size of the screen. The bigger the screen, the brighter the projector must be to generate a pleasing, well-saturated image. We checked the aspect ratio and found that 16:9 is ideal for use with today's HD video projectors.
Some projector screens come with a stand. There are also retractable screens that provide extra versatility. This sort of screen may be rolled down when you want to watch a movie and then swiftly pulled back up and out of sight when you're through.
We also check the materials of the screen projectors. Different screen materials handle various uses and environments, with their effectiveness determined by a variety of parameters such as the resolution of the media used, lighting and acoustic conditions, and audience viewing angle. The materials also affect the screen finish.
We also examine the durability of the product. If you're planning a movie night in your backyard or on the patio, an outdoor projector has the advantage due to its bigger screen, weather-proofing, and durability to withstand the elements.
We make sure that the price and quality are appropriate since screen projectors have a broad range of pricing.
And lastly, the ease of usage is affected by every component, from the frame design to the screen thickness. We also took into account the ease of use and installation. Depending on the type of screen, the remote control, motor, and mounting elements were also considered.
How We Picked
Size/Aspect Ratio

The aspect ratio offered by your projector will determine the ideal projector screen to purchase.


Wall Fit or Tripod Stand

A tripod stand projector screen is a better option for mobile convenience than a wall-fit unit. Also, electric and motorized screens are perfect for easier opening, but manual roll-out screens need you to pull the screen down manually.


Material/Screen Finish

The specialized material determines the video quality. A specialized projector screen material produces a brighter, sharper image with a defined frame.

Cost-Effectiveness

Investing in a projector screen with the best picture possible for the price is important so you are not overpaying.
Care and Maintenance
You need a perfect spot to place your screen with minimal direct light. Other than short-throw projectors, most projectors can often fit a 100-inch screen from a distance of roughly 10 feet.
Frame stands can function well outside, but inflatable screens often perform better. The more weight the screen has, the better it will be able to withstand falling and swaying. Another important factor in maintaining stability is a sturdy base and anchoring system.
The screen projector has to be cleaned since a buildup of dust and oils can diminish its reflectiveness and, over time, leave behind permanent stains. Fill a bowl with warm water and a tiny bit of mild detergent. Dip a microfiber or cotton cloth free of lint into the liquid. Squeeze it after removing it until the towel is barely moist. Start in the upper-left or upper-right corner of the screen and make quick movements to the left or right or up or down. Then wipe with a dry cloth.
When storing the projector screen, you can put them back in the big tube that they come with. But make sure you clean them first before putting them away.