The Best Prepared Meal Delivery Service for 2023
The epitome of convenience when it comes to ready-made foods!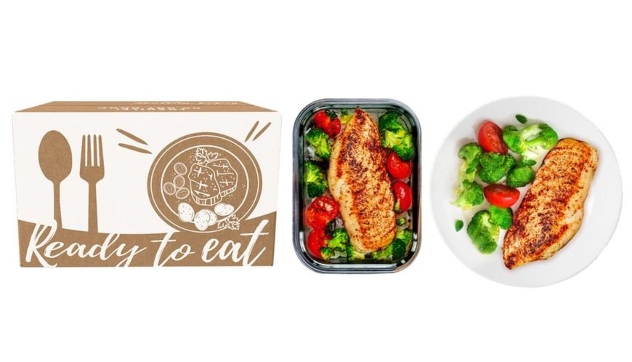 Prepared meal delivery services are such an easy and convenient way to diversify your diet while saving time on meal prep. In the current world, technology has really made things easier when it comes to placing orders. We all have different diet plans and desired or favorite meals and making them daily can be so tiring and time-consuming. Prepared meal services take away all that hassle and deliver tasty and nutritious food right to your door. Picking the right option is just as important as the meal you pick. Depending on your allergies, calorie needs, and preference, you can make a customizable diet plan for a whole week.
In the long run, such services can even be way cheaper than preparing food at home. If you love making your food at home step by step, we respect that. However, sometimes you just need a break and still enjoy delicious ready-made food.
Since these services are not built the same, we tested all the options ourselves to bring you this exclusive list of the top services that will serve you tasty, safe, and healthy foods.
How We Picked
Taste

The first and major thing we consider when it comes to food is taste. It is only natural that we prefer foods that are palatable with bursting flavors that keep us wanting more. This property is usually in doubt when it comes to foods produced or made in the industrial setup. Therefore, finding a service that highly prioritizes the taste of products after reheating is paramount because at the end of it all, you, the customer is always right.



Range of meals available

Nobody wants to consume the same meal daily for weeks, as a matter of fact, it is not healthy in the first place! The human body is a complex system that needs an array of nutrients through food to maintain proper functioning. Therefore, you must also switch up your diet every day. The wider the range of foods you take, the better and healthier! Your delivery service should have a wide range of meals to be offered.



Ease of delivery + promptness

Having your food tailored right and specifically for you is not enough. You need a punctual and efficient delivery service that will not keep you waiting for ages! Again, food can easily go bad if not stored in the right way, which also encompasses time. It will serve you better to have a prompt delivery service.



Cost-Effectiveness

The delivery service should also be within your means and worth your money. Take into consideration the price and the delivery fee. We only pay for what we find useful and of quality. Your meal plan will come at a certain cost which you will pay. It is up to you to decide what suits you best.


Our Top Picks
Best Pick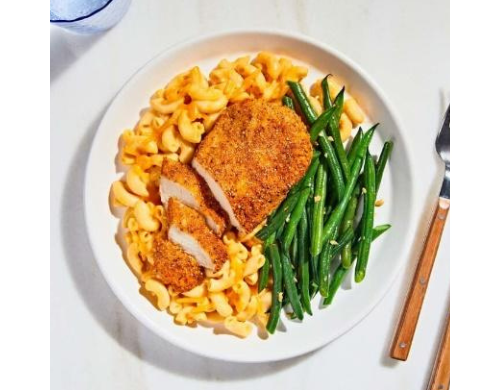 This option is best suited for you if you have a gluten-related disorder.
With over 5 diet plans for you to choose from, our top pick offers you 40+ meals that are highly nutritious and gluten-free for delivery right to your doorstep at such an affordable cost!


All the meals delivered by this delivery service are gluten-free. With appropriate approvals already issued to them, you can be sure that the food you get is gluten-free. The meals offered are low in calories and low in carbs plus they are portioned just right.

Runner Up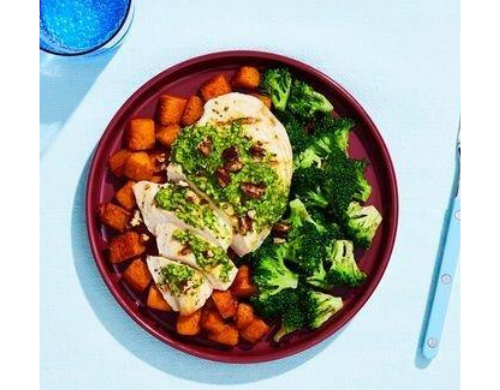 If you are looking for a delivery service that will offer you amazing prices for bulk orders, then this is the best option.
Best suited for family-sized orders.

Mosaic Foods is a popular frozen meal delivery service that offers single-serving and family-size plant-based meals. You can even order multiple servings per package. The food is reheated for about 60-90 minutes to allow for proper thawing then reheated at safe temperatures and conditions.

Most Cost-Effective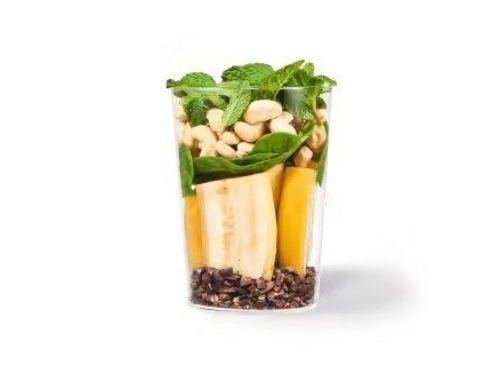 An amazing option if you're looking to spend on a budget.
The packs from this delivery service can be frozen and stored for up to 3 weeks without losing their freshness and amazing quality when stored right.

Daily Harvest is such an amazing option when it comes to fruits, fresh as ever. It feels and tastes like you picked them from the farm yourself. Their menu has a variety of organic meals, snacks, and smoothies for you to choose what you desire. The menu is specifically made up of gluten-free food that is low in carbs.

Everything We Recommend
Best Pick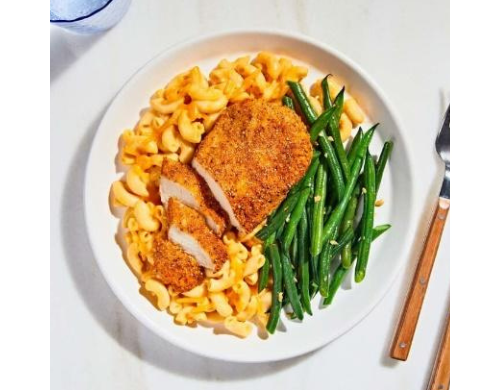 This option is best suited for you if you have a gluten-related disorder.
Runner Up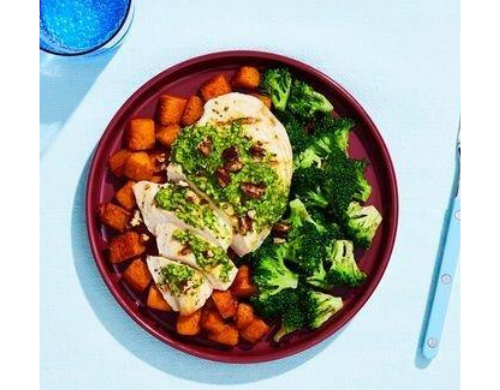 If you are looking for a delivery service that will offer you amazing prices for bulk orders, then this is the best option.
Most Cost-Effective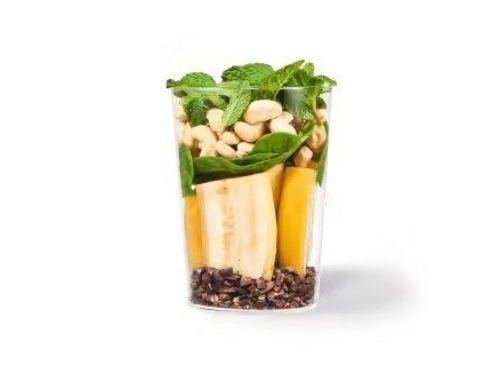 An amazing option if you're looking to spend on a budget.
Who This Is For
This list is meant for you who are looking for a prepared meal service to make your life more convenient. You will find that this list has the best options for you.
Prepared meal delivery service vs frozen foods
The way you intend to store and consume your food should be the determining factor. If you intend to store your food for long periods of time or weeks, then frozen foods are the way to go. If you plan to consume the food almost immediately. However, some people find frozen foods to have a less desirable taste as compared to freshly made food.
Is it worth it?
It is totally worth it to spend on such foods. Convenience here is the major thing we are looking for here. If you are the type to have long days and have less to little time to make food from scratch, then this will be a game changer for you!
Are/can prepared meals healthy?
Freshly prepared and frozen foods are still healthy. The fact that they are prepared in an industrial setting does not make them any less healthy. According to the set standards of food processing and packaging in the country, food must be prepared under sanitary and hygienic conditions so the foods are healthy.
Meal kits vs prepared meal delivery
Meal kits can be stored for many months due to the type of packaging and their method of processing. On the other hand, prepared meals have a shorter shelf life as compared to meal kits. Meal kits are basically quick foods processed and sometimes fortified with the nutrients lost. Either way, the flavor of these foods might be a bit different, so it is always best to try them out to see if you find them tasty.
Are they fresh?
These products are usually made fresh according to your preferences. The orders you make are processed to be cooked and then delivered. Therefore, these delivered products are fresh and healthy. Even frozen foods are cooked fresh and then frozen before delivery.
Why You Should Trust Us
What better way to understand the quality of what you are getting other than by trying it out? We took the time to make various orders from these prepared meal delivery services and individually sampled them to have an exact idea of what they have to offer. This is a comprehensive list that is guaranteed to suit your needs.
How We Picked
Taste
As we had said before, taste is a vital factor here. Nobody wants to order food that is not palatable or bland. We need a meal that tastes good and is well worth our money. The natural flavors, spices, and aroma of food are what attract us and embed memories of even a certain moment!
Variety or range of meals available
It is important that the delivery service you pick has a wide range of meals available. You cannot always consume the same diet lineup every other week. The body needs a wide array of nutrients and so your diet should also reflect this. In addition to this, human nature is adventurous, and trying out new meals is something you will want to do.
Packaging
Appropriate packaging that gives you confidence in the safety and quality of the food you purchase is important. Packaging should not allow the leaking of food contents or even the entry of air as this will undermine the quality and shelf life of your food.
Promptness of delivery
You will want a service that delivers quickly when you place an order and without fail. If you have set the delivery time of your meals, then a prompt service provider will honor it and deliver on time.
Price
The cost of the service is an important factor to put in mind. Some service providers also charge for delivery aside from the product or food delivered. If you are looking for a cost-effective option, then these are some of the things to consider.
Type of ingredients used
We all have different types of diets. Some are looking for high-calorie diets, others are vegan and others are vegetarian. Your needs are important and should be catered for. These delivery services take into consideration your preferences, allergies and so much more to make sure your food is safe for you.
Care and Maintenance
How to heat up the meal
Heating up your meal is the first step before consumption. Depending on the state of your packed food, there are unique instructions for each pack. Typically, the packet in which your food is stored will have written instructions on the side on how to heat up the meal. The freshly packed meals will typically take about 3 minutes or 5 minutes to heat up and serve ready to eat.
On the other hand, packed foods that are frozen will take anywhere between 60 and 90 minutes to heat up and be ready for consumption.
Where and how to store before consuming
Once again, just like the heating instructions, the storage instructions for each and every pack will be clearly printed on the individual pack. Generally, the chilled food packs should be stored in the normal refrigerator compartment at temperatures below 5 degrees Celsius. Frozen packs on the other hand should be stored in the freezer at temperatures below 12 degrees Celsius.
Be sure to check the integrity of the package before storage, and make sure it is not tampered with to ensure sterility and a longer shelf life.
High-risk products such as sea foods and pork should be consumed first.