The Best Powerline Networking Kit of 2023
Enjoy fast and reliable internet connection with these best powerline networking kits.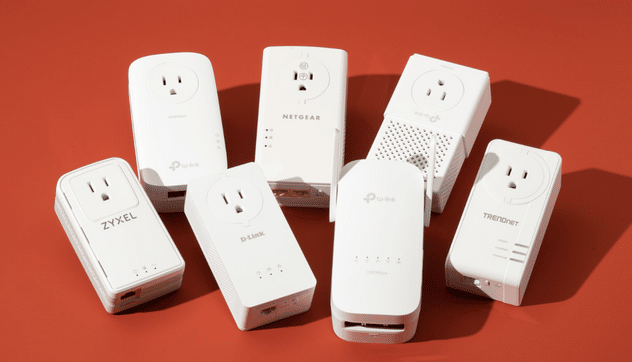 If your room or office is quite far from your WI-Fi router, you probably understand the struggles of a slow or weak internet connection. And, without a reliable internet connection, you are unlikely to get much done.
Although a hotspot allows you to easily connect to the internet, it is not a viable solution. A powerline networking kit is an excellent alternative. These kits are a popular way to extend your network using the standard electrical wiring in your home or office. The kit includes two adapters: one for connecting your Wi-Fi router to the nearest electrical outlet and the other for plugging into an outlet in a room of your choice. And there you have it: a dependable connection.
How We Picked
Socket Type

Different geographical locations have different socket types. To avoid any inconvenience, ensure that you pick a kit with plugs that are compatible with your existing sockets.

Power Output

Different powerline network kits support different power outputs. Therefore, check the maximum power output of your electrical connection to ensure that it matches that of your kit.

WiFi Connection Strength

Powerline networking kits with a WiFi feature will offer the same internet strength and speed as your router. However, it's important to note that complex wiring in a building can diminish the strength of a powerline internet connection.

Cost-Effectiveness

Unless you're looking to upgrade, these aren't devices you'll want to keep replacing. We've made certain that our picks provide excellent value and are reasonably priced.
Who This Is For
The products listed here are ideal for any home or business that requires a stable internet connection. They have different strengths and consume different amounts of power. They also come in different sizes and have a different number of connection slots. They are, therefore, ideal for different users with different connectivity needs.
What is a powerline networking kit?
A powerline network kit is an appliance that provides internet access to different devices. It uses the existing electrical wiring in your building to extend the network. It, therefore, does not require you to do separate wiring to connect them to your devices.
Does using a networking kit slow down my WiFi connection?
A networking kit provides internet access by cabling it directly to your devices. It provides a stable connection with faster speeds and better bandwidth. Therefore, rather than slowing down your WiFi connection, a networking kit improves your connection and makes it more stable.
What is the range of a powerline networking kit?
A powerline networking kit is capable of providing an internet connection to devices from different rooms. It has a wide connectivity range and covers distances of up to 984 feet. However, it must be properly connected to an electrical outlet. The power outlets must also not contain AFCI and GFCI breakers to provide the best connection.
Can I plug my powerline kit into an extension lead?
A powerline network kit works properly only if you connect it to a wall socket directly. However, most of these kits have a plug socket that you connect directly to your wall socket. This way, you do not lose the mains socket, allowing you to continue using your socket. Therefore, for the best connection, connect it to your wall socket rather than to an extension lead.
Why You Should Trust Us
We have done our due diligence by conducting extensive research on this topic. We have also thoroughly examined all the features of the powerline networking kits we have listed. They are all effective and will serve you efficiently over long periods.
How We Picked
We looked at different features to reach our best powerline networking kit. We understand that different geographical locations may require different socket types. As a result, we picked powerline networking kits with different socket types. Therefore, you are likely to find the right socket type for your geographical area in our list.
Additionally, all our picks have multiple sockets to allow you to connect more than one device at a time. However, some picks have more sockets than others to cater to the preferences of different users. Since different buildings may be wired with wires with different power outputs, we have picked kits with different power outputs.
All our picks have a strong WiFi connection to ensure that you will always stay connected whenever you buy any of our picks. You do not need to rob a bank to buy and maintain any of the powerline network kits picked and reviewed here. They are all reasonably priced and cheap to use and maintain. However, do not let the affordability fool you since they are all sturdy, high-quality, and effective. They also have a high connectivity range. Therefore, they allow you to connect devices in different spots in your building without losing connection.
Care and maintenance
A powerline networking kit is easy to install and does not require wiring. You only need to connect it through your existing electrical wiring. When connecting it, first locate the main outlet in your electrical wiring. Ensure you connect it to a direct mains outlet and not to an extension for it to work effectively.
Powerline networking kits also have connectivity ports and ethernet cables. You connect your devices to extend the internet through the cables. Therefore, connecting your devices to a networking kit is easy and hassle-free. To ensure your safety, avoid using the kit if it has exposed wires or a damaged plug socket.