The Best Point-and-Shoot Camera for 2023
With these point-and-shoot cameras, forget about fussing around with changing lenses and concentrate on capturing lovely moments.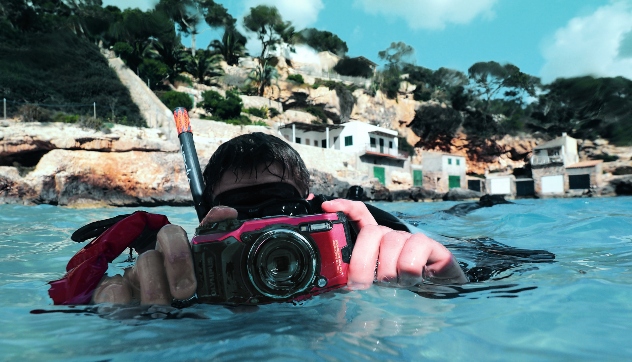 Although the smartphone has taken over as the primary pocket camera, a dedicated camera with tactile knobs and buttons still has some appeal. Also, even though smartphone cameras are getting so much better these days, their lenses continue to be a physical limitation.
Here's where the point-and-shoot camera comes in handy. Having a sharp fixed lens or a flexible zoom lens will give you a slight advantage when it comes to improving your everyday or holiday photography. So, if you have decided that your next purchase is a point-and-shoot camera, this guide is for you.
We have created this guide to eliminate any confusion as to the right choice of camera for you. You'll also appreciate the brand suggestions we've made. So, all you need to do at this point is trust our research, select one of our top picks, and start enjoying a wonderful photography experience.
How We Picked
Type + Size of Sensor

The type and size of the sensor determine the ultimate performance of a point-and-shoot camera, so it is important to factor them into the decision-making process when purchasing a point-and-shoot camera.


Type + Size of the Lens

The type and size of the lens are important for picture quality when it comes to choosing point-and-shoot cameras. This is why the options we've suggested come with the best lens types and a great zoom range to properly capture pictures in different settings.



Price

Since price is one of the most important factors to consider during selection, we suggested point-and-shoot cameras in different price ranges, all of which offered high functionality and incredible value for money.



Ease of Use

It's crucial to pick a point-and-shoot camera that is simple to use, portable, and easy to store. For this reason, we recommended products with practical features and a small, portable frame.

Our Top Picks
Best Pick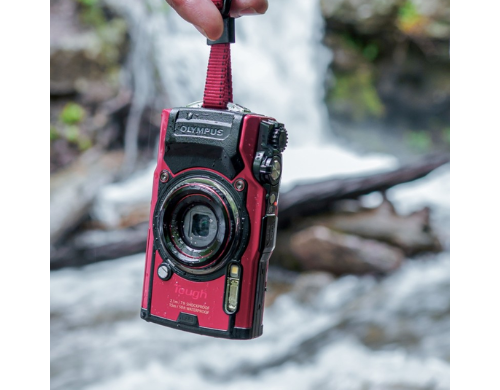 Designed to function and produce high-quality images.
Get this point-and-shoot camera for high-res pictures in just about any lighting condition.

The resilient Olympus Tough TG-6 point-and-shoot camera is prepared for exploration. It is designed to withstand all the harsh settings you enjoy exploring. It keeps on taking amazing stills and videos whether you drop it, step on it, submerge it in water, or take it outside into a bitterly cold storm. With a ton of professional features, you'll be able to take distinctive underwater images and master tricky shots, even in dim light.

Runner Up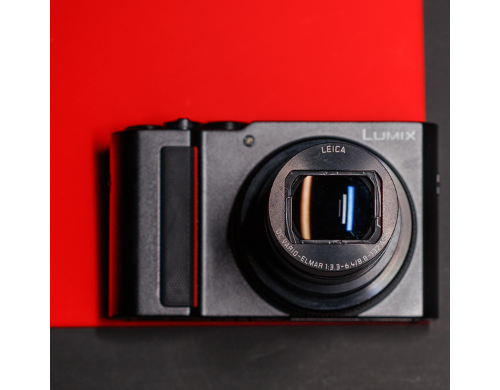 The Lumix ZS200/ TZ200 combines impressive functionality with a portable build.
Convenient and satisfying photography.

The Panasonic LUMIX Digital Camera DC-ZS200K is the ideal point-and-shoot travel camera for the photography enthusiast, combining famous optical performance with an astonishingly steady O.I.S. (optical image stabilizer). The camera lens has a super bright aperture range and is optically stabilized to offer an outstanding depth of field dimension to your photos, even in low light. This digital camera is also accessible thanks to its travel-ready features, including USB charging and Wi-Fi connectivity to your mobile device.

Most Cost-Effective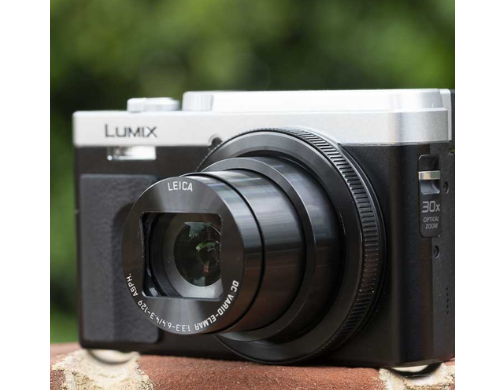 Best budget option.
Offering considerable functionality at the most affordable price.
The pocket-sized Panasonic LUMIX DC-ZS80S travel zoom digital camera offers a 30x optical zoom and a Live View Finder in addition to supporting 4K video recording. A 3.0-inch tiltable back monitor makes it easier to take several types of selfies, including 4K and panorama ones. Additionally, it has a sharp ultra-wide angle and a lens with a flexible zoom range to record almost any subject, in almost any circumstance. With quick image sharing, this camera merges Bluetooth and Wi-Fi networking for a more flexible shooting experience.

Everything We Recommend
Best Pick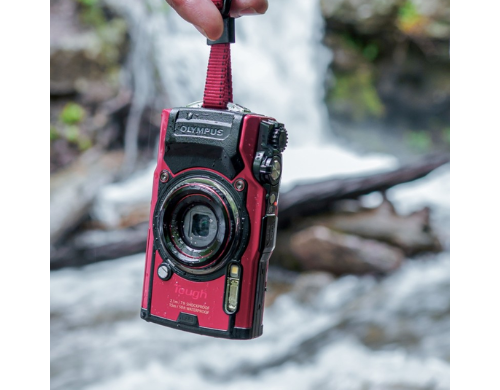 Designed to function and produce high-quality images.
$499.99
Runner Up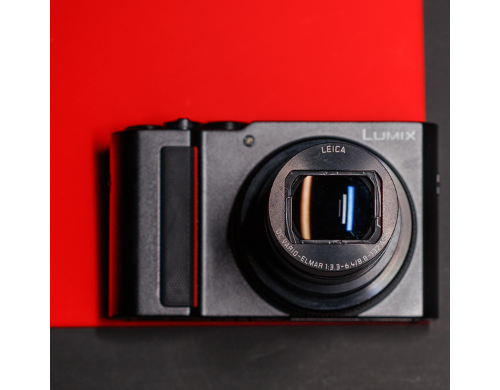 The Lumix ZS200/ TZ200 combines impressive functionality with a portable build.
$647.99
Most Cost-Effective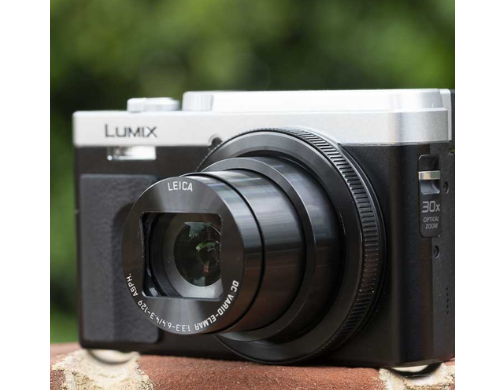 Best budget option.
$447.99
Who This Is For
If you'd rather use a simple yet high-functioning digital camera than your cell phone to capture all of your favorite memories, this guide is for you.
Point-and-shoot vs. DSLR
DSLR (digital single-lens reflex) cameras are more expensive, larger, and have higher performance speeds than point-and-shoot models. Compared to point-and-shoot cameras, DSLRs typically create better photographs, offer more speed and functionality, and allow for more creativity. DSLRs, however, cost more and require more skills to use. Point-and-shoot cameras are suitable for daily usage, simple to operate, and reasonably priced.
In terms of resolution, features, and image quality, point-and-shoot cameras have advanced significantly in recent years. Which option is best for you as a photographer depends on your style.
You may find a point-and-shoot model to be more than enough if you're a casual photographer who wants technology to handle the nuances. If, on the other hand, you're a serious photographer who loves flexibility, creative freedom, and cutting-edge capabilities, get a DSLR. Both provide manual control in the majority of situations, but a DSLR has a wider range of manual control options.
Is it worth splurging on?
It would appear like point-and-shoot cameras are a thing of the past given the recent improvement in smartphone camera quality and technological advances in computational photography. However, there are some situations where they remain reasonable.
Better than ever, point-and-shoot cameras are no longer the same thing they were fifteen (or perhaps even ten) years ago. The ideal camera for a casual picture shoot used to be a $100 or $200 point-and-shoot. But these days, using your phone is preferable.
Despite how good they are, though, phone cameras are mostly only used for informal purposes. A high-quality point-and-shoot camera can be your best bet if you're attempting to take artistic or professional images that go beyond the capabilities of a phone camera. You'll only have to spend some money.
How are point-and-shoot cameras better than other types of cameras? – what are the advantages?
The point-and-shoot camera has a significant advantage over other cameras due to its compact and convenient size.
In addition to being compact, point-and-shoot cameras are also light and portable. It is simple to toss in a bag or handbag. Large camera bags are unnecessary with this type of camera.
Point-and-shoot cameras are also simple to use and are prepared to be used straight out of the box, immediately after purchase (after you've charged them, of course). They are simple to use and don't require any training. Since the camera is virtually entirely automatic, you also don't have to do any manual work while in auto mode.
Since they are entirely digital, point-and-shoot cameras are frequently quite silent shooters. This is unquestionably a huge benefit, in our opinion. Additionally, they have a fixed-lens camera with an integrated flash. There is no need to transport extra products because all of the essential parts have been fixed. Finally, point-and-shoot cameras are quite affordable, even if they range in price.
Why You Should Trust Us
While creating this guide, we conducted in-depth research, during which we consulted several credible sources. Some of the sources include online user reviews, reports from expert testing of point-and-shoot cameras, as well as bodies of authority in matters of camera performance.
We ensured that we compared and verified the information properly to understand the relevant criteria necessary to consider when selecting a good point-and-shoot camera.
How We Picked
After all the research we carried out on the best point-and-shoot cameras, we were able to identify the most important criteria to consider when making a decision.
The following factors are most important:
Type + size of sensor
The best point-and-shoot cameras will typically have bigger sensors, which make them better in low light, and wider apertures down to f/2.8 on the lens. This will also occasionally mean there's the option to shoot raw, which is ideal if you didn't quite expose an image correctly.
We considered this factor when suggesting our top picks for you, to ensure that you're getting the best options to guarantee better picture quality.
Type + size of lens
Lenses for cameras can be either fixed or interchangeable. As such, you'll need to determine whether you are comfortable with a fixed lens on your camera or if you require the flexibility of interchangeable lenses to assist you in focusing your selections.
Your creative options are increased, and a whole new world of enjoyable photography is available to you when you have access to a variety of lenses. An alternative is a fixed-lens camera, which is simple to use and has a zoom or prime lens.
In this guide, we made sure to suggest options that give you access to various lens types and sizes, thus allowing you to explore your creativity while taking photos.
Type of screen
The majority of point-and-shoot cameras include LCD screens rather than viewfinders to aid in framing shots. Although more expensive, larger LCD screens provide you with a greater perspective on your framing. To compose in strong lighting conditions when it is impossible to see an LCD screen due to glare, certain high-end compacts still feature optical viewfinders.
When selecting your camera, high-quality LCD screens are crucial. A huge 3-inch LCD is preferable for providing you with a more precise shot preview. Higher-quality LCDs provide better color and are easier to see in direct sunlight.
Ease of use
The point-and-shoot camera you decide to buy must also be easy to use. Some cameras will offer more ease of use than others, from the setup to the shooting process. We realized this during our research, so we made sure to suggest point-and-shoot camera options that are easy to use at different levels of photography expertise.
Video quality and specs
All current digital cameras are capable of recording video. While some have advanced features like 4K Ultra HD quality, others have more rudimentary video capabilities.
The major requirements to take into account are the following if videos are your main focus — frame rates (24 and 30 frames per second are the norms, whereas 60 frames per second or more are recommended for slow-motion video) and image stabilization (in-body and in-lens image stabilization are options to consider if you won't be utilizing a tripod).
It's also important to consider the 4K video feature (image quality is enhanced, especially when watching on a 4K Ultra HD TV), inputs for external microphones (audio is best captured via external microphones), and limits on recording time (these dictate how much footage you may record at once).
Price
It's also important to consider price when selecting a point-and-shoot camera. Depending on your budget, we recommend great point-and-shoot cameras in different, affordable price ranges. You can be sure that all our picks offer immense value for money.
Design/style
Point-and-shoot cameras will typically come in different styles and designs, depending on the manufacturer. If aesthetics matter a lot to you, then you'll need to factor this into your decision.
Thankfully, we've recommended options with great designs as well as impressive functionality. This way, you won't have to worry about trading one for the other.
Size
Another thing to think about is the size of the camera. But size is a very individualized concept. What a professional sees as large may appear small to a novice. Compact cameras with buttons that are too close together may be difficult to operate.
This is why we recommended different sizes of cameras in this guide, so you're free to choose what works best for you.
Easy to carry around
You should also consider how simple it is to transport the camera you plan to buy. If you plan to make use of a camera case you already have, be sure your new camera will fit inside by taking measurements in advance. For maximum comfort, there's also the option of camera models with grips.
Wifi connectivity
To transfer a few pictures from your camera to your phone so you may share them straight away, Wi-Fi is required. With some cameras, Wi-Fi connectivity also lets you use your phone as a controller to operate and capture pictures. Some cameras also add GPS identifiers to the location where the picture was taken. If you wish to tag an image, you also need to be able to access your phone's GPS and camera's Wi-Fi.
This is why it's important to consider Wi-Fi connectivity when selecting your point-and-shoot camera.
Our Picks For You
Best Pick

-

OLYMPUS Tough TG-6 Waterproof Camera

Best Pick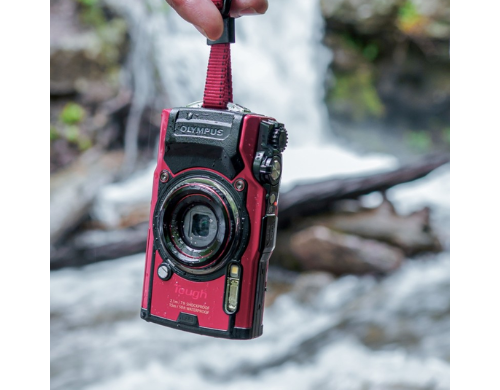 Designed to function and produce high-quality images.
Get this point-and-shoot camera for high-res pictures in just about any lighting condition.

Who It's For
If you're looking for a dependable point-and-shoot camera that can weather even the most adverse conditions, the Olympus Tough TG-6 is the right pick.

Why It's Great
The Olympus offers excellent capabilities for anyone who wants to take photos underwater when going up mountains, shooting in the snow or in extremely hot conditions. It is a sturdy camera that performs precisely as promised. The picture quality is incredible for an underwater camera, and it's also very durable.

Potential Flaws
The TG-6 uses a somewhat small sensor, which is something to be aware of as this is a common problem with rugged compacts and action cameras. You also won't notice a significant improvement in image quality and dynamic range over your phone because its 1/2.3-inch type sensor is roughly the same size as what you get in most smartphones.

Other Features
The Olympus Tough TG-6 is a more complex camera than a simple point-and-shoot. It is a "tough compact" camera, which means it is resistant to water, shock, freezing, and other extreme conditions.

Similar to a GoPro, but with a more conventional camera-shaped design, it is built to keep going in just about any shooting situation.

The TG-6 is still the top tough compact currently available. Its optical zoom lens, which has a 25-100mm equivalent range that is good for a wide range of topics and perspectives, puts it ahead of many other similarly specced cameras and is also something GoPros lack. We particularly valued the fact that it offers alternatives in low light thanks to its generous maximum aperture of f/2.

Despite having a small 1/2.3-inch sensor, it delivers high-quality images and can record 4K video. It features a zoom range of 25–100mm, with an aperture of f/2 at the wide end and f/4.9 at the longest focal length. It boasts a wide range of exciting features, including close-up macro and microscope settings that really come to life while photographing in crystal-clear water.

This camera is a fantastic choice because it can take RAW still shots and shoot at speeds of up to 20 frames per second. It is ideal for families with young children because it can withstand a lot of bashing. It's a fantastic travel camera with exceptional waterproofing, making it ideal for the more daring (or clumsy) types.
Runner Up

-

Panasonic Lumix ZS200 / TZ200

Runner Up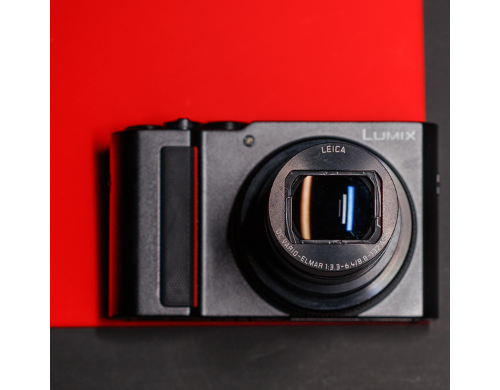 The Lumix ZS200/ TZ200 combines impressive functionality with a portable build.
Convenient and satisfying photography.

Who It's For
If you're searching for a nice travel zoom camera, this is one of the best purchases you can make.

Why It's Great
This point-and-shoot camera offers exceptional flexibility and superb image quality in a design that is portable enough to be taken anywhere.

Potential Flaws
You should be aware that the Lumix TZ200's maximum aperture reduces to f/6.4 at the full telephoto extension, which limits you slightly in low light. We can understand why Panasonic chose the trade-off because a larger aperture would have required a larger camera, but it's still important to be aware of this flaw.

Other Features
The Lumix TZ200 produces outstanding photographs with a 1-inch sensor that is full of information and has an impressive dynamic range. The 24-360mm equivalent lens, on the other hand, has remarkable sharpness across its zoom range.

The Lumix TZ200 also produces excellent videos. As is typical for Panasonic cameras, the 4K quality is excellent overall, and it provides a variety of fun shooting options.

A 30 fps burst option is available with 4K Photo, which extracts a high-quality still from 4K video. Another option is Post Focus, which rapidly shoots a sequence of shots over the focal plane of an image and lets you select the focusing point after you've taken the picture.
Most Cost-Effective

-

Panasonic Lumix ZS280

Most Cost-Effective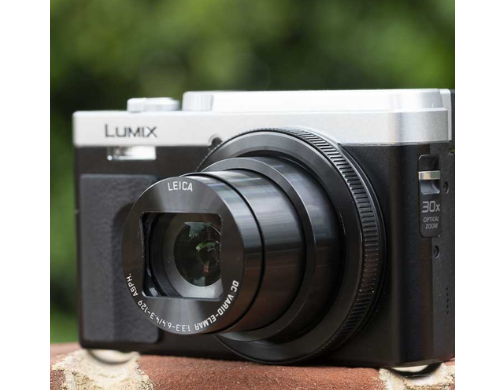 Best budget option.
Offering considerable functionality at the most affordable price.
Who It's For
The Panasonic LUMIX ZS80 provides a lot of value for your money, so go for this option if you're looking to get a good point-and-shoot camera on a tight budget.

Why It's Great
The Panasonic LUMIX ZS80 is a small, lightweight point-and-shoot camera that is convenient to carry everywhere. It has a compact handgrip, a screen that flips out, and a wide zoom range. It should work well for casual photographers on the move who want a straightforward compact with a lot of zooms without breaking the bank.

Potential Flaws
Although the image quality is acceptable right out of the camera, the tiny sensor places restrictions on the device. Also, it does a wonderful job of monitoring moving subjects and keeping them in focus, but it can lose track of subjects that move more quickly. The camera is also quite portable, although its battery life might not be sufficient for extended days spent traveling.

Other Features
The Lumix ZS80 doesn't have the best image quality, but it is portable, simple to use, and even has a small viewfinder. It even boasts 4K video capability, though it's only useful if you don't mind drastically cropped footage. The battery life is likewise respectable.

But this camera's zoom lens, which has a focal length range of 24 to 720 mm, is its true selling point (full-frame equivalent). This gives you a considerable amount of freedom to focus on distant objects.

Care and Maintenance
How to clean – body, lens, etc
Maintaining a clean camera is essential when the ideal photo opportunity arises. We've provided instructions to help you clean your point-and-shoot digital camera without damaging it.
To clean the camera's lens of dust and debris, use a little blower brush. Do not use your mouth to blow on the lens. In addition to the possibility of accidentally spraying the lens with saliva, the acids in our breath actually have the potential to harm the lens coating.
Using a lens tissue and one or two drops of lens cleaning solution, wipe the lens in a circular motion, working your way outward from the center. Avoid spraying your lens with the cleaning solution directly.
Use a soft, lint-free cloth, such as a microfiber cloth, in the absence of lens tissue.
The lens can also be cleaned with carbon-based lens pencils. They are highly practical because one end has a soft brush and the other one has a cleaning tip.
Use a dry microfiber cloth to remove dust and smudges from the LCD screen and camera body. Use a microfiber cloth that has been lightly wetted to gently wipe the display or body to remove particularly difficult stains.
Do not clean any part of your camera with alcohol or other abrasive chemicals.
Since we don't advise blowing on or wiping your lens with your T-shirt, we advise keeping a small microfiber cloth or lens pen in your camera bag. You'll be ready to shoot the ideal shot at any time if you do it that way.
How to carry around
The neck strap is the most preferred method of carrying a camera by photographers. When you purchase a camera, these straps frequently come with it, but there are third-party options available with further upgrades.
If you don't want to carry your camera around in your hands all the time, neck straps are a terrific option. The great majority of photographers quickly switch between holding the camera and having their hands free while shooting by using the neck strap.
Only the camera body and its attached lens can be carried via neck straps. Some very large zoom lenses come with neck straps, but they are really rare.
Neck straps don't offer a solution for carrying additional equipment because they normally only function to carry your camera when you snap pictures.
However, employing a camera strap is one of your best choices if you're looking for a cheap way to transport your camera.
Camera holsters are another option, and they provide an improvement over the common neck strap by placing your camera in a more cozy spot. You can use a holster to mount your camera on your hip, chest, or backpack strap instead of carrying it around your neck all day.
In our and many other people's opinions, the best option for transporting camera equipment is a camera bag. In contrast to a typical backpack, camera bags contain specific compartments for your lenses, cameras, filters, flashes, and other necessities.
Your equipment is protected while you move about because everything is safely stowed between partitions.
The benefit of using a camera bag is that you can transport a lot of gear with reasonable ease. The majority of the backpacks are extremely cozy, with enough back support and extra pockets for daily essentials.
When it's time to shoot, all you have to do is open your backpack and take out the necessary equipment. Another advantageous feature is having the ability to transport it while filming.
In addition to camera backpacks, there are hip bags. These hang close to the hip and sling around your neck rather than being worn over your shoulders.
How and where to store it when not in use
It's crucial to learn how to store your digital camera safely if you intend to go a week or longer without using it. If the camera is not stored properly, you run the risk of damaging it while it is dormant. If you store your camera properly, it will be ready to use when you need it again.
Follow these recommendations to store your digital camera safely if you know you won't be using it for at least a week.
Avoid putting your digital camera next to any electronic equipment that produces a magnetic field. Extended exposure to a strong magnetic field might harm the LCD or other electronic parts of the camera.
If you plan to keep the camera for a while, keep it somewhere that won't see drastic temperature changes. Extreme cold and heat both have the potential to harm the camera's LCD over time.
The parts of the camera may eventually become damaged if they are kept in a very moist area. As an illustration, humidity inside the lens could result in condensation inside the camera. Your photographs may be ruined, and the camera's internal electronics may be harmed. You may even eventually find mildew inside the camera.
Avoid keeping the camera in a spot where it will spend a lot of time in direct sunlight. The heat produced by direct sunlight over time can harm the camera housing.
Consider putting the camera in a protected plastic bag with a moisture-absorbing dehumidifier if you need to store it for longer than a month to further protect it from humidity.
Alternatively, keep the camera secure in the bag you use to transport it. Following that, keep the bag somewhere dry and out of the way so that nobody can trip over it.
When you won't be using the camera for a month or longer, it's a good idea to remove the batteries and memory card. To keep the electronics in the camera fresh, some manufacturers advise turning it on once a month.
For instructions on how to store your digital camera when not in use, consult the user manual for your camera.
Battery care
If batteries are handled incorrectly, they may leak or explode. When handling batteries and chargers, take safety precautions. Use only batteries that have been certified for your specific equipment. Also, keep the battery away from flames and high temperatures, and ensure to clean the battery terminals are. Before you replace the battery, turn the device off.
When not in use, take the battery out of the camera or charger and replace the terminal cover. Even when turned off, these gadgets continue to drain the battery very slowly, possibly to the point where they stop working altogether.
If the battery won't be used for a while, put it in the camera and let it run completely dead before taking it out to store it.
Avoid hot or excessively cold settings. The battery should be kept in a cool environment with an ambient temperature of 15 °C to 25 °C (59 °F to 77 °F). The battery should be charged and discharged at least every six months.
When the battery is entirely depleted, turning the camera on and off repeatedly will reduce battery life. Fully discharged batteries must be recharged before use. While the battery is in use, its internal temperature may increase.
The battery's performance will be compromised if you try to charge it when its interior temperature is high, and the battery might not charge at all. Before charging, let the battery cool down.
5 °C to 35 °C (41 °F to 95 °F) ambient temperature is ideal for charging the battery indoors. Avoid operating the battery at temperatures exceeding 40 °C (104 °F) or below 0 °C (32 °F). Failing to follow this safety precaution could cause the battery to malfunction. At battery temperatures ranging from 0 °C (32 °F) to 15 °C (59 °F) and from 45 °C (113 °F) to 60 °C (140 °F), capacity may be lowered, and charging periods may lengthen. If the battery's temperature is above 60 °C (140 °F) or below 0 °C (32 °F), it will not charge.
While the battery is charged, avoid touching it or moving the charger. Very rarely, if this precaution is not followed, the charger may indicate that charging is complete even when the battery is only partially charged. Removing and replacing the battery will restart charging.
It can be detrimental to the battery's performance to keep charging it after it is fully charged. When a fully charged battery is operated at room temperature, the amount of time it keeps its charge noticeably decreases, signaling that the battery needs to be replaced. Buy a new battery.