The Best Pod Coffee Maker for 2023
With a pod coffee machine, you can have richly flavored, crema-topped coffee in just 30 seconds without the hassle of loose grinds.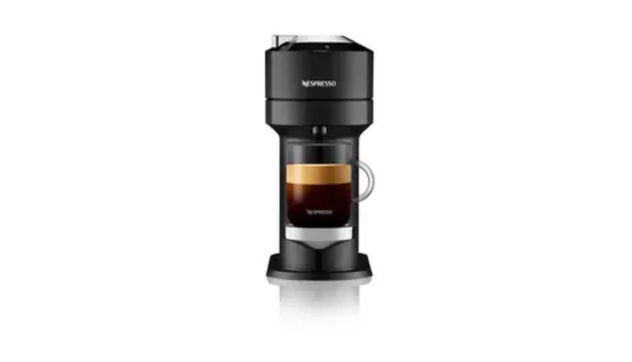 Pod coffee makers are a quick and easy way to make a good cup of coffee. If you want a high-quality cup of coffee similar to what you'd find in a coffee shop, pod coffee makers are your best bet. Compared to espresso machines, they are less cumbersome and simpler to use. Even better, they generate less mess and waste and are more affordable in the long term.
Consider those rushed mornings when all you want is a quick cup of coffee to get you going. At that point, you will truly understand how convenient these devices are; they will significantly simplify your life. Given the time and money you will ultimately save, we believe it is a worthwhile investment. To help you decide which are the best, we spent the time to thoroughly research and test the top picks we have listed.
How We Picked
Taste

We can all agree that coffee, whether brewed hot or cold, has unique flavor profiles. Numerous factors will affect the final taste of your cup of coffee. The pod coffee maker you purchase should brew and give you a cup of coffee full of flavor, meaning that the brewing process of your machine must be efficient and up to standard to give you such quality.


Speed + Consistency

When it comes to these coffee makers, we want them to be quick, efficient, and reliable. You want to choose a fast and trustworthy machine that will deliver the same outcomes every day.

Easy to Use and Clean

You won't enjoy having to spend a lot of time setting up and programming an unnecessarily complex interface. The best pod coffee makers have simple designs and interfaces that make them easy to use and clean after use.


Cost-Effectiveness

We all have different budgets and amounts of money to spend on a specific purchase. This list has something for everyone looking to purchase a suitable pod coffee maker within their budget.
Who This Is For
Capsule coffee machines and coffee pod machines are ideal for on-the-go professionals and parents. These small models are efficient and simple to maintain. By eliminating the need to fiddle with the fussy grinding and pressure settings of bean-to-cup coffee makers, these automated baristas eliminate the stress associated with creating a delicious brew.
Pod coffee vs. drip coffee
Coffee pods demand less effort when making your coffee compared to drip coffee; all you need to do is plug in the pod and brew. On the other hand, drip coffee demands well-measured quantities and more hands-on work. These pods are way more convenient when looked at from all angles. They minimize the oxidation of the coffee inside, and hence you will have more consistent coffee tastes and profiles, unlike with the drip coffee option.
Is it worth splurging on?
These are worthwhile options. The key question here is whether you value convenience when it comes to brewing coffee. We understand that you may take pride in the process of manually brewing a cup of coffee. But what about those times when you're in a hurry but still need a cup of coffee? Pod coffee machines strike a compromise between instant coffee's convenience and the flavor and quality of freshly brewed beverages. The coffee-making process is quick and simple, and the results are frequently amazing.
Why You Should Trust Us
We know that trying to select the ideal coffee maker for your requirements can be rather difficult. To make things easier for you, we took the liberty of compiling a list after we did the testing ourselves. We looked at many user reviews and conducted hours of in-depth research simply to bring you the best.
How We Picked
To ensure we only picked the best pod coffee machines, we considered the following factors:
Taste
The taste profile of your cup of coffee is a priority. Although the coffee pods are least likely to be exposed to oxidation, which may cause a tremendous change in taste, the brewing process can also heavily alter the taste of your coffee. Therefore, it is important that the machine you pick is of the correct standard.
Speed
Above all, a quick coffee maker can save you time and even your life. Getting a fast and efficient machine is crucial because we don't always have the time to prepare a cup of coffee at home. We took care to select coffee makers that can prepare your coffee in a flash.
Consistency
How consistent is your coffee's flavor and flavor profile on a daily basis? You need a reliable brewer that doesn't cause the flavor of the coffee to degrade over time. If you enjoy your coffee strong, this setting on your brewer ought to produce consistent results for you.
Ease of use
The coffee maker's user-friendly interface makes it simple to use. To make operating the pod coffee maker simpler, clear instructions and simple but specific buttons are required. The simple programming function ensures that you get your cup of coffee just the way you like it every morning. Some of the coffee makers on this list even include LCDs, which may be a real game-changer for knowing what you are brewing.
Easy to clean/maintain
Most parts of the coffee brewer, except the electric ones, are dishwasher-safe. On your dishwasher's top rack, you can clean components like the reservoir, and a moist towel can be used to clean the remaining components of the coffee maker.
Price
Each coffee machine on this list has a different price, mostly due to its distinctive qualities and designs. When making our selections, we carefully considered everyone's budget; we offered suggestions for people who don't mind spending money on a machine and alternatives for those on a limited budget.
Size + weight
Do you have a lot of space to put the coffee or are you looking for a small one to fit the small space on your counter that is still available? Do you need one that is simple to move or carry? Ask yourself these questions before making a decision because the size and weight of your coffee are crucial. To meet your preferences, we made sure to choose machines of various sizes and weights.
Durability & Warranty
How long the machine will last will mostly depend on its durability. Its longevity will also be greatly influenced by how well you maintain your coffee machine. Be sure to always prioritize alternatives with warranties because they assure that the items you buy are genuine and in good shape.
Care and maintenance
How to clean + how often
Descaling of coffee machines is the most crucial part to cleaning. This is a process you need to do after every two to three months to avoid a nasty build-up on your elements. Some coffee makers have a feature that automatically carries out the descaling, while some require manual cleaning. In addition, you need to maintain the coffee maker's cleanliness. After using it, it should be wiped down and maintained to prevent stains and extend its service life.
Where to display
The best place to put it in your office or home depends on where you feel or find it to be most convenient. No matter where you choose to install your pod coffee maker, make sure it is on a solid, level surface that is clear of water, dirt, and dust.
How and where to store when not in use
If you're not going to use your coffee for a long time, clean and dismantle it as per instructions. Then store it in a cool dry place away from direct sunlight. Ensure that the place is dusty free and remember that t is always best to seal it in a box.