The Best Pizza Stone for 2023
Unleash your inner pizza chef with these pizza stones and baking steels!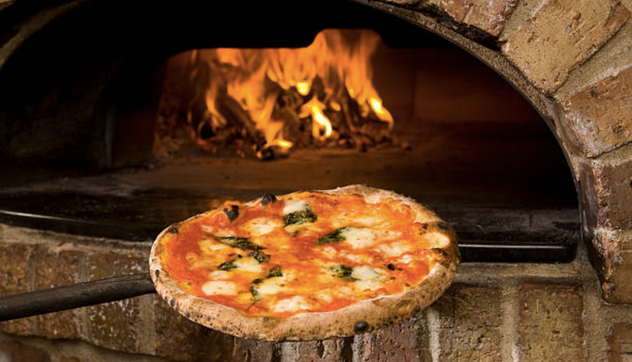 Would you believe us if we said that pizza, aka everyone's favorite food around the globe, is only one tool away from you? Both pizza stones and pizza steels are solid kitchen tools that enable you to prepare delicious pizza at home with the perfect crispiness.
There are a few distinct differences between these two excellent pizza-making tools that should be taken into consideration when choosing which one to buy. The criteria for this decision depend on what is most essential to you for your pizza-making adventure.
Depending on your budget, frequency of use, storage and durability requirements, and more, one of these tools can help you get the pizza of your dreams through simple steps in the comfort of your own home!
How We Picked
Thickness

The thickness of your pizza stones and baking steels plays an important role in determining the pizza's cooking time and ensuring an even distribution of heat throughout the pie.

Material

The material of the pizza stone and baking steel is a determinant of the time required to fully cook the pizza. The material can also influence the texture of the crust.

Reliable and Durable

Is one pizza session ever really enough? Or starting your pizza process only for your tool to give out midway? The answer is no, and that's why it's important to find a reliable and durable tool that will last the test of time.

Cost-Effectiveness

No one wants to break the bank when it comes to a pizza stone or baking steel. The search needs to be for one that gives value for money.
Who This Is For
The tools mentioned here are for anyone looking to make delicious homemade pizzas in the comfort of their own home.
What is baking steel?
A steel plate that is used particularly to cook in a home oven or broiler is known as baking steel or pizza steel. It is built out of a thin coating of steel that is non-stick and highly conductive, absorbing high heat to swiftly cook your pizza and give it a crunchy bottom. Hot steel conducts heat to the pizza dough, resulting in the ideal pizza with a delectable crispy base.
Pizza stone vs. baking steel
They are both pizza tools with different pros and cons. A pizza stone is created from porous materials like ceramic or cordierite, but a pizza steel is, as its name suggests, made of highly conductive steel. Due to its greater heat conductivity than a pizza stone, pizza steel may reach higher temperatures. Therefore, a pizza steel will often cook your pizza more quickly than a pizza stone. For home cooks who occasionally make pizza at home, pizza stones are an excellent alternative to pizza steels because they are typically less expensive.
Different materials used to make pizza stones
Pizza stones are made of ceramic, clay, cordierite, or another composite material. The different materials give the pizza stones different heat conductivity and other characteristics.
Why You Should Trust Us
You can essentially use any kind of baking pan or tray to cook homemade pizza, but it will never match up to the ones you get at restaurants. That's why we set out on the search for effective pizza stones and steels that bring you restaurant-level quality at home equipped with the best features and value for money.
How We Picked
There is an endless array of options out there when it comes to pizza stones and steels. To find the best of the best, we ensured that our hunt was based on specific important factors. We picked options based on different sizes and thicknesses. The material they are made of and their levels of heat resistance and absorption held a high weight in the selection. Reliability and durability were also key factors in our checklist while putting this list together. Additionally, we had an eye out for the most effective and sleek designs and styles.
To back up our choices, we did a deep dive into past customer experiences and reviews for these products. While experiences may differ from person to person and item to item, we filtered out those with excessively negative reviews to eliminate any shocks after purchase.
Care and maintenance
There are certain things to keep in mind for the care and maintenance of pizza stones and steels. Pizza stones should not be soaked in water for a long time, and they are not dishwasher safe. They should be cooled to room temperature before hand-washing with warm water. The same should be done for pizza sandwiches. Do not use harsh detergents or soaps.
It is also important to ensure that the tool material is oven-suitable. Do not eat food if the stone or steel has broken. Do not handle hot stones directly; always do so by using heat-protective gloves.