The Best Phone for Kids for 2023
The best family-friendly and safe phones for kids in 2022.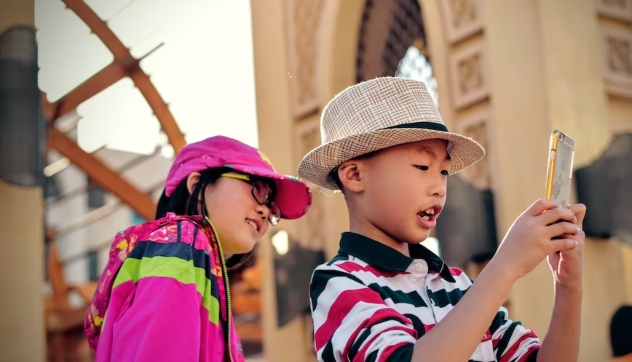 Phones are created as a communication device, you can communicate with other people from far away using phone calls, S.M.S., or M.M.S. As technology advanced, so did the evolution of the phone itself. Today, phones are an integral part of our life. You can do almost everything on a phone, from listening to music, browsing, watching movies, perusing social media, and many more.
In short, phones aren't just communication devices anymore, now they have become multipurpose gadgets commonly known as smartphones.
Now, it's almost like everyone needs a phone, from adults to kids. But we cannot simply just give away smartphones to kids as they don't yet know the operational and safety guides to use them.
The right thing to do is to introduce them to operating these smartphones using certain guidelines and even parental controls if necessary. We are going to give you recommendations for phones that are suitable for kids.
How We Picked
Security

It is essential to ensure that the kids' phones have a high level of security. This is to prevent unwanted actions that can lead to something harmful or damaging like a breach of data and viruses.



Necessity

As a gadget that is going to be used by kids, it seems like you don't need extraordinary features on the phones. What's important is that the phone serves its purposes as a communication device with one or two entertainment purposes as a bonus.



Reliable/Durable

Kids are sometimes a bit sloppy in using gadgets. We picked the phones that provide top quality in both hardware and software.



Cost-Effectiveness

Handing out a four-figure phone to your kids might not be a good idea. We present a phone that has good features at a reasonable price.


Our Top Picks
Best Pick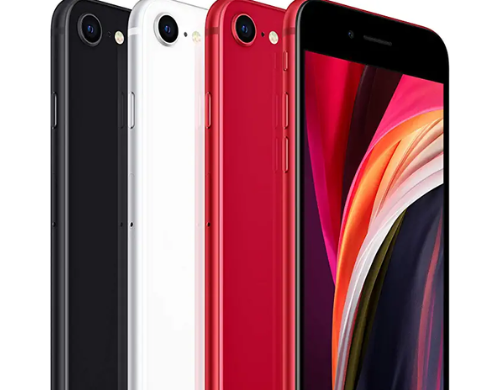 A compact-sized smartphone with amazing features.
The phone with a compact size and secure and stable performance.
The Apple iPhone SE (2nd Generation) has become our top pick for good reason. This phone is a compact-sized phone with a stable and secure operating system that allows children to play, learn, and enhance their creativity. Although it's a bit pricey, the ease of use that this phone can give you will surely live up to the price tag.

Runner Up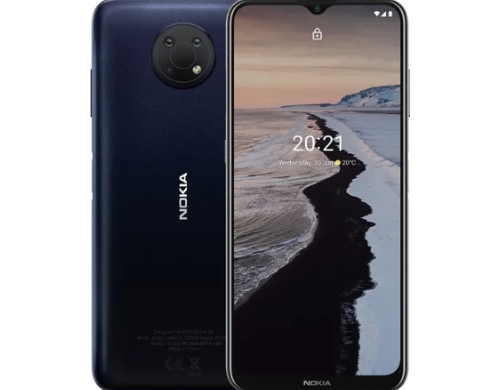 A modern classic phone with a large internal storage capacity.
A phone with a modern thin bezel design that has plenty of storage capacity.
Nokia G10 presents you with a price-conscious phone that has a big storage capacity and a triple camera. It's good for those who want a sleek and modern phone design with good features, especially if you want to store many videos or games. It also has a good battery that can last up to 24 hours of screen time.


Most Cost-Effective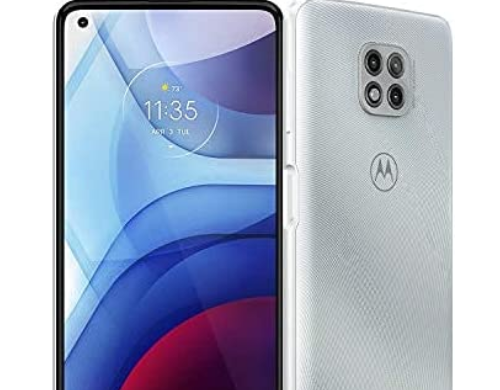 A phone with a huge battery capacity.
A phone with a wide screen and long-lasting batteries and a superb chipset.
The Motorola Moto G Power 2021 is a phone with an outstanding battery capacity. It also has a wide LED-powered screen display that gives you a great viewing experience and a Snapdragon chipset that can boost overall performance. This phone is great for those who are looking for a phone with a large screen and a long-lasting battery on a budget.
Everything We Recommend
Best Pick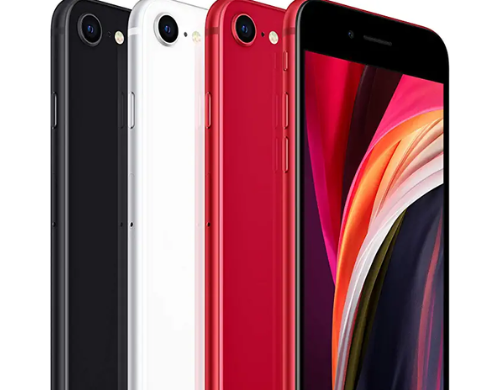 A compact-sized smartphone with amazing features.
$149.00
Runner Up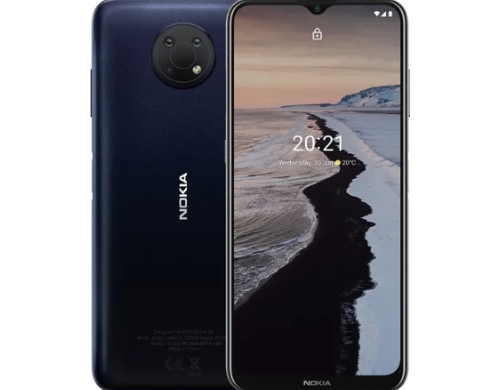 A modern classic phone with a large internal storage capacity.
$147.54
Most Cost-Effective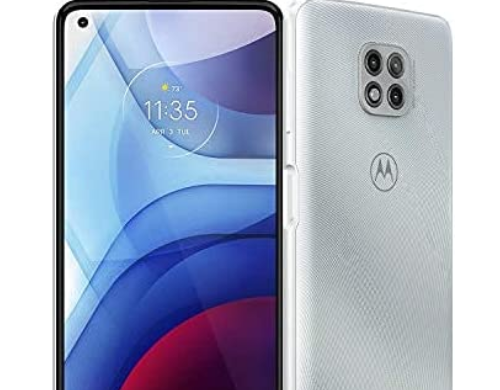 A phone with a huge battery capacity.
$159.00
Who This Is For
We made this article for those who are looking to get a phone that is safe to use for children with good features at the right price.
At What Age Should A Child "Need" A Phone?
In this age of rapidly growing technology and social media, having a phone for a child is becoming more like a necessity rather than a luxury item. It's only the nature of a child to explore something new, and in this case, it's a gadget.
Research has shown that most parents think that it is acceptable for a child to own a phone between the ages of 12 to 14 years. However, parents must pay close attention to their child's gadgets to prevent negative influences that may come.
How To Make A Phone Safe For Child Usage
There are many ways to keep the phone safe to be used by children, and one of them is using the parental control system. So far, it's quite effective in applying restraints to a child's gadget.
There are also traditional ways like limiting the hours on the phone for their child or co-owning the phone so that parents can directly see and control the phone.
Why You Should Trust Us
Before we make our picks, we research to ensure that we pick the best and price-worthy items for you. We have imposed some criteria among all the available phones available for purchase, and we picked the item that has passed the selection criteria to be presented here.
How We Picked
As mentioned above before we picked our recommended phones for kids we selected them with certain criteria. Here is how we picked the items for you.
Security
The first thing that we are looking for is the security of the phones. As these phones are meant to be used by children, we looked for phones that have a parental control system. This prevents the likelihood of a child accessing apps or contents that were not meant for them.
Useful Features
We also looked at the features of the phone. We picked phones that have useful but not exaggerated features because again, this phone is meant to be used by a child.
For example, we picked phones that have a good quality camera, but not a super camera that has pro-grade photography and chipsets that could cost you more. Instead, we give a standard-issue camera that still functions well and could give a typical result.
The selected phones should be functional enough to be used with their default features. We also pay attention to the durability of the phones, the phones have long-lasting batteries and also updated software so that they can run smoothly.
It is essential that a phone that lasts for a few years and can also operate without any troubles. The majority of our phones have a big battery capacity that could give you at least more than 24 hours of screen time. This of course depends on many factors like usage, screen brightness, occupied space, and many more.
Quality
In general, our selected phones are of sufficient quality, with a simple design and budget price. The available features are good enough for a child, like a widescreen, long-lasting battery, large storage capacity, good camera, and strong processors.
This prevents overpricing in the selected phones while maintaining the standards and quality of the phone.
Care and Maintenance
Getting a child a phone is a good idea to introduce them to technology. It's also a more modern and convenient way to let them learn, play, and explore as every child should. However, we cannot deny the negative influences that may come, that's why adults should have their kids' phones under parental control.
The parental control options are usually available in settings. To enable it, go to the settings menu of your phone and turn on the parental controls. By turning it on, you can apply various restrictions on apps, screen time, internet and social media content, and anything else you desire.
The other worrying thing about a child having a phone is that they often get sloppy and damage the phones. For example, dropping their phones on the ground, spilling foods or liquids on the phones, and many more.
To prevent something like this from happening, you can try to apply restrictions like no phone while eating, or getting your child a sling bag to carry their necessities (including their phone) when traveling. This helps you prevent unwanted accidents.
Finally, for other emergency measures, turn on the G.P.S. on your child's phone, so that one day if your child's phone is missing, you can easily track it down and find it.