The Best Pepper Mill for 2023
With the best pepper mills, you can spice up your favorite dishes and, by extension, your life.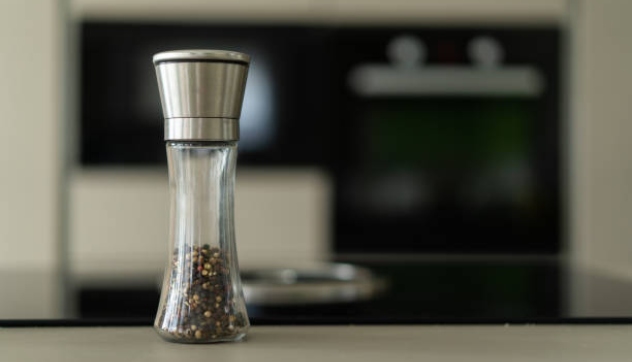 Pepper is a staple spice that lends food its distinctive peppery flavor and aroma. Adding pepper as a complementary ingredient in your house is a great idea.
Rather than using processed peppers, it's highly recommended to use pepper seeds and grind them as you cook or serve food. To do so, you need a dependable pepper mill.
Wondering which mills to try? Here is a rundown of some of the best pepper mills on the market today.
How We Picked
Quality of Grind

We picked the pepper mills that give you options for grind quality; fine, medium, and coarse grind We understand that different grinds can give you a different flavor characteristic for the pepper



Size/Capacity

It is possible to find pepper mills in lengths of 4, 6, 8, 10, 12, 14, 18, and 24 inches. However, the 10, 12, and 14-inch options are the most popular sizes. To ensure that you have enough room for pepper seeds, we chose pepper mills of various sizes.



Easy to Use

The purpose of getting a pepper mill is to avoid the hassle of preparing pepper. We picked the pepper mills that give you convenience and ease of use.



Cost-Effectiveness

We've picked top-quality pepper mills that give you great value for money. Even better, pepper mills don't really cost much.


Our Top Picks
Best Pick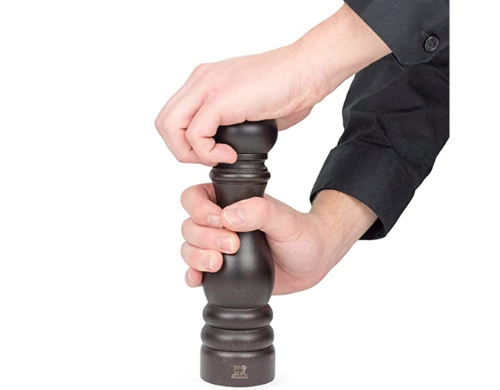 A timeless pepper mill beautifully crafted in France.
An artistic pepper mill with amazing grinding quality and style.


Peugeot Paris Classic is known for its fine dining hardware. For 200 years, they have successfully maintained their unique tradition of perfecting the mechanism to give the best pepper mills on the market.

Runner Up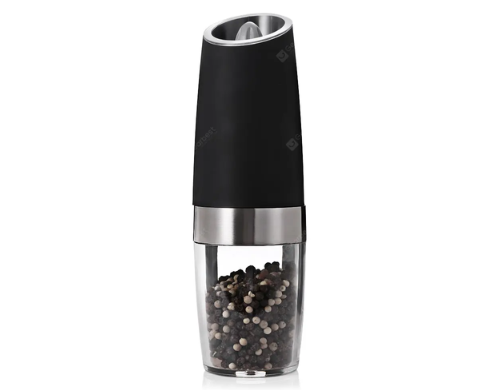 An easy-to-use electric pepper mill.
An electric pepper mill with a gravity sensor that can be operated with one hand.


It's nice to have a little touch of technology in everything; it makes something seem easier. This Gravity Electric Pepper Grinder is an electric battery-powered pepper mill that serves you well with a single click of a button.

Most Cost-Effective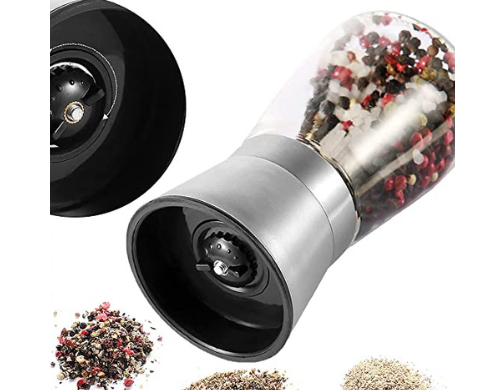 A compact-sized pepper mill with a ceramic rotor.
Small, portable pepper mill with a stainless steel lid that is simple to use.
The Gulex pepper mill is a compact 5-inch pepper grinder that fits well on your table or in your kitchen. The minimalistic finish provides you with a clean and modern look. Despite their size, the ceramic rotor blades in this pepper mill provide excellent grinding.

Everything We Recommend
Best Pick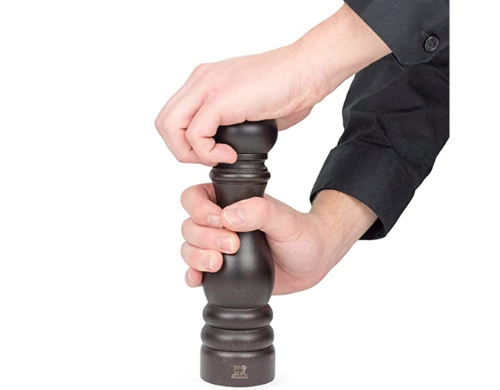 A timeless pepper mill beautifully crafted in France.
$44.98
Runner Up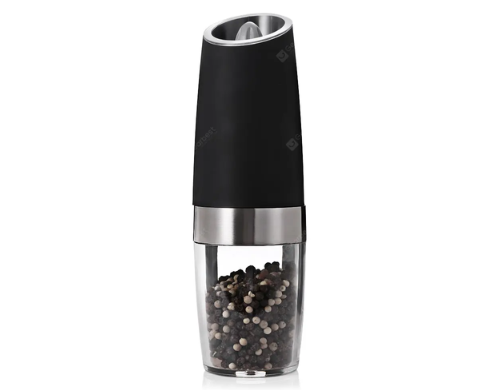 An easy-to-use electric pepper mill.
$19.97
Most Cost-Effective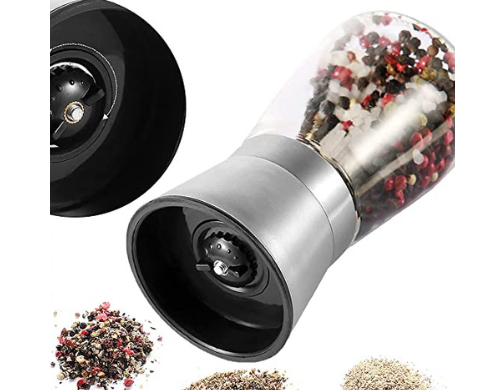 A compact-sized pepper mill with a ceramic rotor.
$9.99
Who This Is For
This is for those who are looking to buy a pepper mill. We have selected pepper mills that provide ease of use while at the same time still maintaining a sleek design that's simple and clean.
Pepper mill vs. pepper grinder
There might be a similarity between a pepper mill and a pepper grinder, both of them were used to grind peppercorns to a desired level of smoothness. The key difference between a pepper mill and a pepper grinder is the mechanism inside, if the grinding mechanism is made from stainless steel then it is a pepper mill.
Why You Should Trust Us
Before we picked these pepper mills for you we gathered information from a wide range of sources. We also thoroughly examined the pepper mills that were sold in the marketplace and picked the ones that have superior quality among the rest. We only aim to give you a quality product at a reasonable price.
How We Picked
As mentioned before, there are some criteria or requirements that we imposed before making our picks of pepper mills to ensure that we picked the best of the available products for you. And this is how we evaluated the selected items.
Firstly we are looking for a pepper mill that gives you a great quality end product. A great quality pepper powder can enhance your food by giving it more taste and aroma. As we know there are at least 3 types of grinding quality; fine, medium, and coarse, with each giving us a different taste and characteristics.
Our selected items can give you the freedom to pick your desired grind quality. To produce a great quality pepper, you are going to need an equally great and sharp grinder. That is why our pepper mill is armed with a sharp and strong grinder that can grind the peppercorns easily without any trouble.
The next thing that we are looking for is the size and capacity of the pepper mill. Our selected pepper mills could hold enough peppercorns inside to be ground. Because of that, our pepper mills have medium to large sizes. But we also included a smaller option of pepper mills that allows you to use it with one hand.
Despite its size, the selected pepper mill is not heavy and easy to use.
Speaking of ease of use, we are also paying attention to how the pepper mills will give you simple yet effective usage. We also like to promote the use of technology by choosing an electronic-based pepper mill.
And last but not least, the materials that were used in our selected pepper mills are made from high-quality materials to give you a durable pepper mill that can produce peppers fast with a consistent amount of output.
That is a glimpse of how we evaluated the pepper mills before finally recommending them to you. And now let's get to know our picks of pepper mills with more details.
Care and Maintenance
It's nice to have a great quality pepper mill as an addition to your cooking or dining hardware. To keep the pepper mills functioning at a high level for a long time, you also need to take care of and maintain the pepper mills.
First of all, cleaning your pepper mill should be the first step when you want to take care of and maintain it. You are going to need soap and water. Mix these two and then dip your disassembled pepper mill inside.
After that, you can rinse them with water and rub them dry using a clean cloth. If you are using an electric pepper mill, don't drip the part that includes the machine into the water.
When grinding the peppercorns, you might also run into minor issues like jammed grinders. If this does happen, do not force it, but rather simply tap the body of the grinder mechanism below.
If this happens occasionally, we recommend that you check the grinding mechanism inside, as there might be broken or malfunctioning parts.
You might also want to pay attention to the quality of peppercorns inside the mills. If they are stored too long, they could dry out and lose the taste that you're looking for. It's best that you quickly grind and use the peppers inside to avoid this.