The Best Password Manager for 2023
The three best password managers that will keep your digital space safe.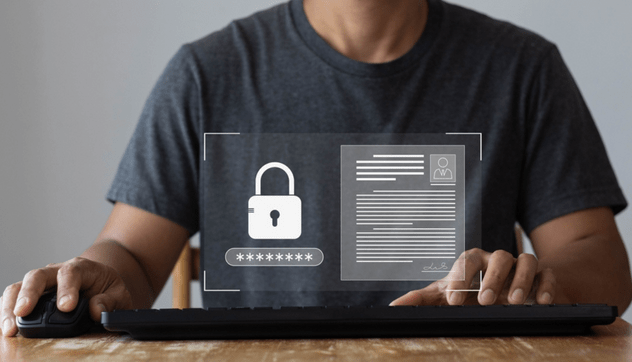 The convenience of having a password manager that offers online security through better password protection cannot be understated. Password managers are computer programs or software that basically allows users to save and manage all their passwords from one safe space. From helping to keep you stay safe online, to protecting your personal and private information, password managers have become an indispensable tool in the world of security.
Everyone should use a password manager but we are aware that there are a huge number of password managers flooding the market. This can make it challenging to select the best one, especially because they come in a variety of models. Different password managers are ideal for different users, and this list is guaranteed to make the choice quick and easy for you.
How We Picked
Multifactor Authentication

Multi-factor authentication is a two or more authentication design that verifies a user's identity before granting access. It is important to choose a password manager that can withstand hackers and their various modern attack methods. We have taken into account those with additional security layers and authentication features in our pick.


Data Storage

Some password managers come with additional features such as an encrypted storage space to secure important data & files. Selecting a password manager with ample data storage is important to prevent the loss of passwords and data stored therein. Among our picks, you will find password managers that offer more than adequate storage space.


Recovery Options

One main catch behind password managers is their inaccessibility to literally anyone but the end user. This is powered by the end-to-end encryption of the vault data. What then happens when the master password is lost? Panic attacks right? Considering this unfortunate eventuality, we have taken into account managers with the possibility of a secured recovery option.


Cost-Effectiveness

It is worth paying for a program that will definitely ensure adequate security of your passwords and data from the swarm of cyber criminals and virulent malware lurking by. However, you don't have to break the bank to pay as we've found you great password managers which can be purchased at affordable rates.

Who This Is For
The products featured here are for individuals, families, businesses, and cooperate organizations seeking an adequately secured (cyber) space and a means to better manage their passwords and private information.
Do I really need a password manager?
With password managers, you don't need to have a great memory nor do you need to rack your brain trying to figure out a strong password; they help you generate, store, and keep track of your passwords. The last thing you want to wake up to is a hacked account, no one wants his/her personal information bridged by a third party. Password managers come in to avert this crisis, with its fortified encrypted vault your passwords and files are definitely in safe hands.
What is multi-factor authentication and why is it important?
Multi-factor authentication is an advanced security technology that provides an additional layer of protection usually requiring users to enter additional information than just a password. They could involve physical characteristics like a fingerprint, voice recognition, and nonphysical characteristics like biometrics, tokens, one-time password and so on.
Multi-factor authentication is important because it reduces the risk of accounts being hacked into or taken over by an unauthorized individual; it also provides additional security for users. Even if one credential becomes compromised, unauthorized users will likely be unable to meet the second authentication requirement.
Why you should always check customer and user reviews before adding personal information
Customer reviews come in as an invaluable tool in the decision-making process. They usually contain relevant feedback on the product services and welfare of past customers. Disclosing or inputting personal information into an unknown product could be a risky venture as there are many unscrupulous people on the Internet looking to take advantage of you. That's why it is important to listen to past clients' experiences before entrusting your personal details and info to someone.
Why You Should Trust Us
We have taken the time to research those password managers that have the very best features. We considered those with the most suitable design as well as those that offer all the necessary software protection that qualifies them to be termed a 'password manager'.
How We Picked
We have independently completed hours of research by carefully evaluating the available password managers.
In selecting our picks, we considered password managers with multi-factor authentication feature which ensures adequate security by providing additional security layer(s). We also looked into the availability of encrypted storage with ample space to store other sensitive files and information. We considered those with a password generator, which saves you the headache of trying to come up with a 'strong enough' password by generating new and complex ones for your accounts.
We also took into account the 'lifeguard' feature recovery options in case of a lost master password. We picked those with a flexible design that's accessible through multiple devices and browser plugins.
Care and Maintenance
After selecting a suitable password manager of your choice, download the software app and create the master password for your vault. From then on, the created password will be the only thing you'll need to remember. Coming up with the master password has often proven to be a herculean task for many as it requires not just intellect but a good memory.
To avoid total loss of your account and data and to keep your password as safe as possible, we suggest you use poetic passwords such as a favorite poem, song punchline, or quotes abbreviated and mixed with figures and symbols, so long as it is not predictable or easily attributed to you and you add this to all your accounts.
Enabling auto-log is important because it is a security feature that automatically logs users out after a period of inactivity as a security precaution, so if you want improved online security, your site needs an automated logout to prevent hackers from intercepting your session ID and intruding into your account.