The Best Painter's Multitool for 2023
Bring all your artistic visions to life in any way you desire with these, the best painter's multitools available in 2022.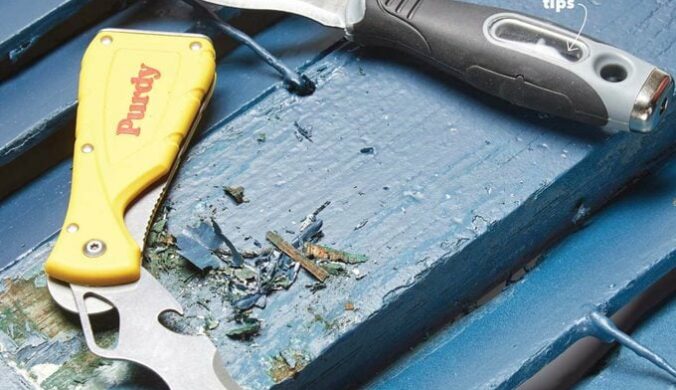 Instead of having a collection of tools that may be unnecessary, you can opt for the painter's multitool. The painters' multitool is a versatile and essential tool for anyone undertaking a painting project. This tool is necessary whether you are painting a wall, or a ceiling, or just making minor corrections. It can be used for many different reasons, such as cleaning, opening paint cans, and scraping paint. If you are a painter, then you know that having the right tools can make all the difference and if you are a beginner then it might seem daunting with so many options available. It might be challenging to choose which multitools are the best given the wide variety available on the market. Due to this, we have created a list of the top painting multitools. So, if you are looking for the best painter's multitool, then read on!
How We Picked
Number of Tools

When it comes to the painter's multitools, there really is no limit to the number of tools it can function as. Some tools are 17-in-one meaning they can perform 17 different tasks. Some have a lesser number of tools such as 6-in-one. You should look for tools based on your needs.


Easy to Use

The most crucial feature of the painter's multitool that you should pay particular attention to is whether or not it is easy to use. No matter how many tools it has, if it is rigid and complex, it wouldn't be of any use.

Efficiency of Tools

Similarly to this, the tools themselves should be effective and efficient. This suggests that the tools must be able to do the task correctly and that you would not require a different tool to carry out the same task.

Cost-Effectiveness

Although purchasing a single tool that can perform multiple tasks is significantly less expensive than purchasing multiple tools, you should still consider the cost. Most painter's multitools are not very expensive, and you can definitely get a good one for under $20.
Our Top Picks
Our Top Pick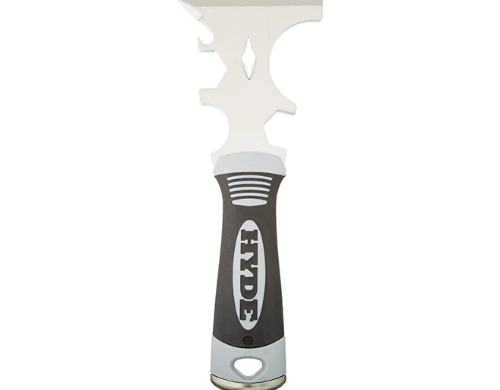 This tool can perform up to 17 different tasks and has a handy thumb stop on the handle.
The Hyde 17-In-1 Multitool is a versatile, high-quality tool that's perfect for any DIYer. It has a durable carbon steel blade that holds its edge well so you can count on it for whatever project you have in mind and the ergonomic handle is comfortable to hold.
The only tool you will be needing for all your painting projects!
Our Runner-Up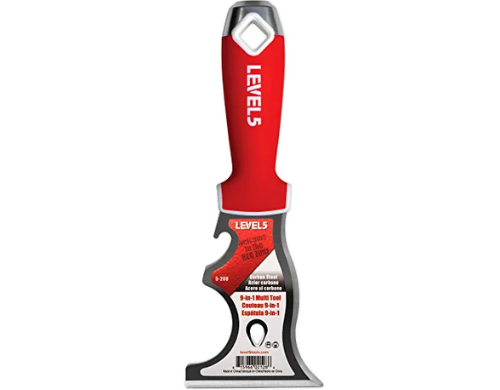 This tool is very durable and will last you through several projects.
The Level5 9-In-1 is the perfect size for any painting job in the house. Whether you are doing your own painting or working on a remodeling project, this tool is here to help. The soft grip on the handle and the durable blade make it a must-have. With this, you can enjoy tools that are always sharp and ready for use!
Don't have much time? Get the job done faster with this one!
Most Cost-Effective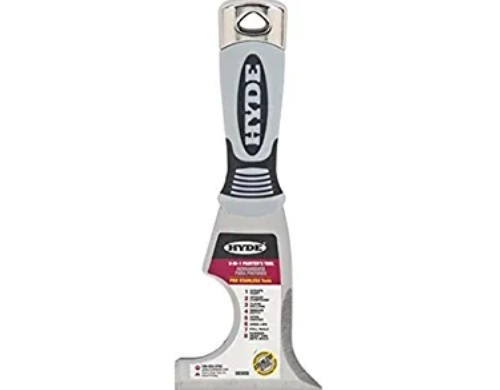 This one has a straightforward design but can perform a wide range of tasks.
The Hyde 8-in-1 Painter's Multitool is ideal for painting and repairing projects, making it a great addition to any workshop. It has durable components, is safe to use, and includes simple instructions, so you'll be using your tool immediately after opening it.
The Hyde 8-in-1 is perfect for the painter in you!
Everything We Recommend
Our Top Pick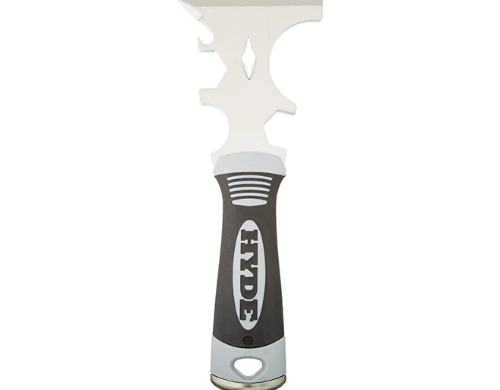 This tool can perform up to 17 different tasks and has a handy thumb stop on the handle.
Our Runner-Up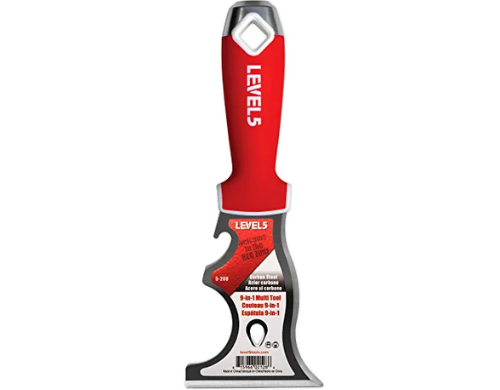 This tool is very durable and will last you through several projects.
$12.99
Most Cost-Effective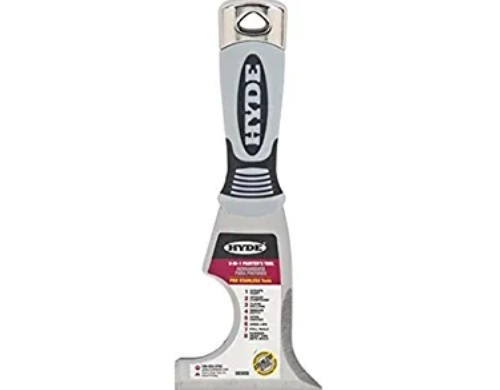 This one has a straightforward design but can perform a wide range of tasks.
$12.55
Who This Is For
The following list of painter's multi-tools is intended for all amateurs and professionals who are working on or will begin a painting project. These tools are ideal for anyone looking for a versatile and efficient tool to help them get the job done swiftly. For those who despise having to use or carry many tools around, these painters' multi-tools are great as they can perform many different tasks with just one tool. These multitools are not intended to be used by children, especially without parental supervision.
What is a painter's multi-tool?
A painter's multi-tool is an essential tool for all painters, even people who paint frequently. This one tool can do a lot of things; it's effective, efficient, and incredibly simple to use. Typically, this multi-tool has a comfortable rubber handle and a steel head with various bends, forms, and even holes. Each of these sides has a distinct purpose. You won't need many additional tools when utilizing a multi-tool, with the exception of rollers and paint brushes. These tools can handle it all, from opening or closing paint cans to removing old paint and much more.
What tools come with a painter's multi-tool?
Different painters' multi-tools have the ability to perform different tasks. Some can perform up to 17 tasks, while others may have fewer options. Depending on the multi-tool, it can perform different tasks. It can be used as a roller cover cleaner, paint can opener, scraper, spreader, edge cleaner, and for placing drywall nails.
Why You Should Trust Us
There are a ton of painter's multi-tools on the market. Unfortunately, despite some of them being advertised as the highest quality, they fall short of your expectations. Before developing the list of only the best items below, we did considerable market research, read through a ton of reviews, assessed each product's functionality, and examined general user input to make sure you don't buy the wrong tool.
How We Picked
Picking the right painter's multi-tool for yourself is not an easy task, and it gets more difficult if you have no prior painting experience. We have made this process much simpler for you by doing all the research needed and shortlisting only the best painter's multi-tools based on a few important factors.
One of these factors was the number of tools. In a painter's multi-tool, there are typically 4–17 tools. Although having as many tools as possible might be advantageous, it is not always necessary. Consider purchasing a multi-tool that has all the tools you need. The multi-tools typically feature varied-shaped edges that are used to scrape paint or open a paint can; the holes in the middle aid with pulling off nails, and a curved end may help with cleaning paint off a roller. The most crucial thing to remember is that all of the tools must be efficient, or else the multi-tool will be useless. We only selected painter's multi-tools that have a solid reputation for being effective.
Another factor to which we paid extra attention was whether the painter's multi-tools were easy to use. This meant that all the tools should not only be functional but also simple to use and not demand too much effort. They should not be overly complicated. Additionally, for greater grip, we preferred multi-tools with some form of coverage on the handle, like rubber.
Lastly, painters' multi-tools are not very expensive tools. You can easily find one at an affordable price. All of the multi-tools on our list are well-made and incredibly robust. You will have all the versatility you need with these tools to complete your painting projects.
Care and Maintenance
A painter's multi-tool serves a number of purposes. To use it, you will need to refer to the manufacturer's manual; however, in most cases, the sharp, straight edge is suitable for scraping out particles and removing big bumps, and it can also be used as a craft knife. The pointed edge is used to clear out and enlarge cracks before repairing them. The tool has a hole in the middle that acts as a nail puller, and the side is perfect for opening paint cans. In most tools, the handle features a built-in hammer for closing paint cans. Moreover, you can squeegee extra paint off the rollers before rinsing them using the curved surface.
You will often need to sharpen your painter's multi-tool because steel blades do go dull quite rapidly. All it takes to restore the blade's sharpness is a simple file. You would be unable to effectively open a paint can or scrape the paint off without maintaining a sharp blade.