The Best Packable Day Pack for Travel for 2023
Pack up for your trips, and get ready to see the world, with the best daypack available on the market during 2022.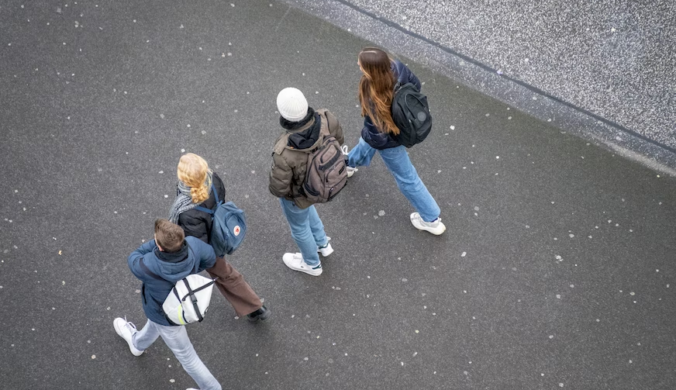 Traveling is a leisure activity that everyone loves, you can take a short sweet escape by traveling somewhere interesting. To carry your stuff and luggage while you are traveling, you need to have a daypack as your trusty travel companion.
Using a daypack when traveling helps you carry more stuff easily rather than using other kinds of bags or going out without any kind of bags to put your belongings in. It also looks good, and fashionable on you. Here we will give you our picks for traveling daypacks. Check this out.
How We Picked
Material

We are looking for a daypack that has lightweight materials that don't feel too heavy on your back. Aside from being light, we also look for a material that is strong and also durable.

Comfortable to Carry

Daypacks are meant to be a go-to bag that is simple and easy to use whenever you need it. That is why we are looking for a simple daypack that doesn't have many unnecessary features for you.

Size and Capacity

The size of your daypack should be enough to accommodate your belongings while traveling. As a daypack, the dimensions of the bag shouldn't be too bulky nor too small, just the right proportion.

Cost-Effectiveness

We can agree that you don't need to pay a huge sum of money for a bag that was commonly used for light travel. We are giving you a daypack with good features at a reasonable price.
Our Top Picks
Our Top Pick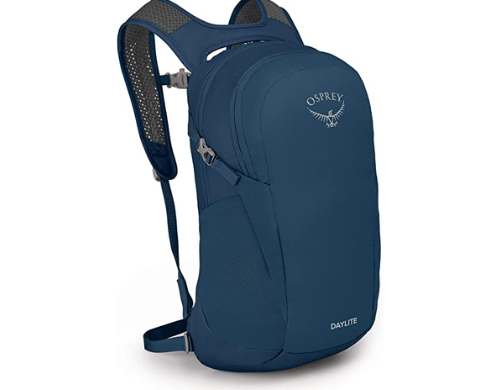 The ready-to-go daypack for traveling at any destination.
Becoming the first entry on this list, Osprey Daylite is a daypack that offers a simple bag for any travel occasion. Whether you want to go out on an outdoor trip or simply stroll around urban areas, this daypack is a great companion. It is made from sustainable recycled materials which makes this a great eco-friendly option. This band is also reputed for being able to handle years of everyday wear and tear.
The daypack that's suitable for any travel occasion
Our Runner-Up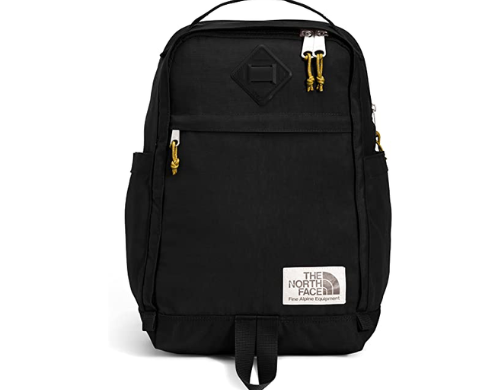 A square-shaped daypack with a sturdy build.
Coming in as second best, The North Face Berkeley presents you with a more solid squared shape daypack. It has a spacious main compartment that easily stores your belongings. This daypack is well structured in its design and it provides more support and stability for your back. We love that it has a water-repellent finish that helps keep your valuables dry.
An elegant daypack with a minimalistic design
Most Cost-Effective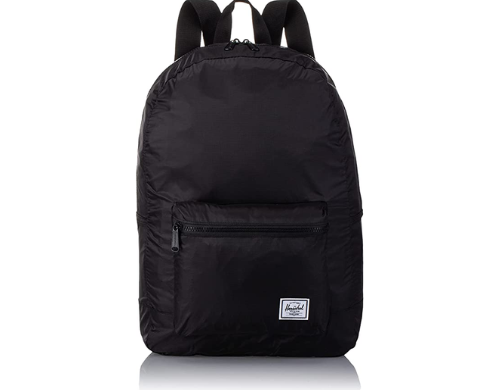 A minimalistic casual daypack for urban travels.
The Herschel brand always delivers a high-quality line of bags in the market. Herschel Packable Casual Daypack is a simple and minimalistic daypack. It was designed to accommodate ease of use and simplicity in design and utility. This daypack is a fine choice to take a stroll around the urban landscape.
A simple daypack for urban explorations
Everything We Recommend
Our Top Pick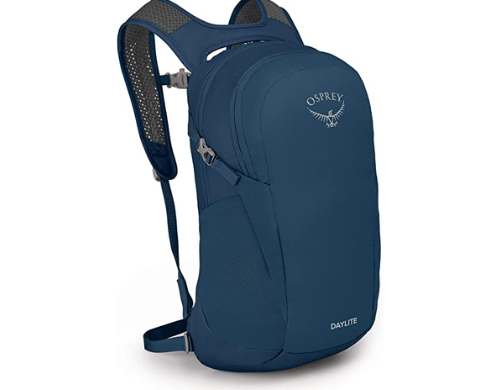 The ready-to-go daypack for traveling at any destination.
$53.89
Our Runner-Up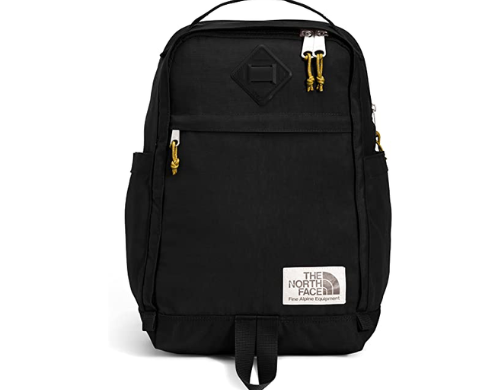 A square-shaped daypack with a sturdy build.
$68.95
Most Cost-Effective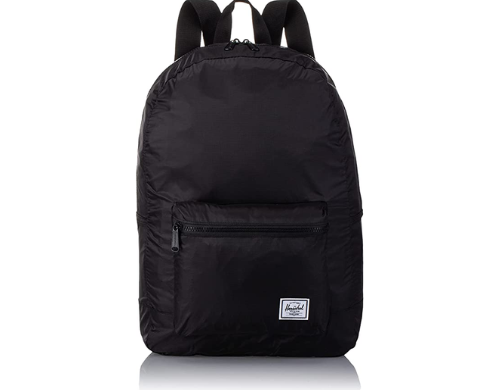 A minimalistic casual daypack for urban travels.
$45.99
Who This Is For
We've made this list for anyone who is looking to get a daypack to carry their belongings and knick-knacks while they are traveling.
Backpack vs daypack – what's the difference?
In general, the main difference between a backpack and a daypack is its dimensions and capacity. Backpacks are usually bigger and thus can load more items. They are majorly used by workers so that they can fit large items like laptops, various documents, books, and many more.
On the other hand, a daypack is much smaller than a regular backpack. Consequently, it can only fit a handy amount of items with smaller dimensions. It is commonly used to carry belongings when someone is going out or doing light travel.
Is it worth splurging on?
A daypack might come in handy when you are going out for a quick trip, some of the picked daypacks are also suitable for casual use for work or school. The important thing when buying a daypack is that the materials are lightweight and comfortable on your back.
Are they generally waterproof?
Not all daypacks are waterproof, but as an exception, some were designed to tackle such weather conditions.
Why You Should Trust Us
We have gathered products and information regarding the selected daypacks. In the end, we can only recommend the daypacks that provide you an ease-of-use at the right price. To ensure that, we have imposed some criteria on how we are going to pick our daypacks for you.
How We Picked
As we've mentioned above, we only picked the best items that meet the valuation of our criteria. Here is how we picked the packable travel daypacks for you.
First, we are looking for a packable travel daypack that's made from lightweight materials that will give you a light feeling when carrying the bag on your back. Usually, the materials used for packable daypacks are polyester fabrics but aren't limited to that. Aside from being light and comfortable, we also ensure that the materials used are strong enough to hold the weight of your belongings.
We also pay attention to the ease of use features that the daypacks have. We selected daypacks that could give you at least two ways of carrying, on your back or a manual carry by your hand with the available handle at the top. The selected daypack is a compact-sized daypack that has enough space to carry your luggage in the main compartments, but for extra space, we also looked for daypacks that have extra compartments to store more items.
And that's a glimpse of how we selected our picks of packable travel daypacks for you. Now, let's get to know more about our selected items for you.
Care and Maintenance
As something that you are going to use for carrying your stuff while traveling, your daypack needs to stay fresh, clean, and also well-maintained. Here we are going to share some tips that will help you take care of the daypacks.
The first thing that you should do is clean your daypack. It's really simple, you just need to brush it with a cleaning brush on the outside and inside the compartments of the daypack, or even better, you could use a vacuum to suck all the dust and dirt that adheres to your daypack.
You can also wash the daypack if you like to do it. Daypacks can be washed using a washing machine, but before you do that, first check the label and cleaning instructions. If you want to keep it safe just rinse the daypack in water then add any mild detergents to your liking.
When not in use, you can put the daypack at dry or room temperature; such as in the cupboard. It's highly recommended to buy a sealed bag or any vacuum sealer and store the daypacks there while it's not used. If someday you find your daypack is physically damaged, immediately go to your trusted patchwork to get the damage patched and prevent further damage.