The Best Over-Ear Headphones for 2023
Turn up the music and boost your mood instantly.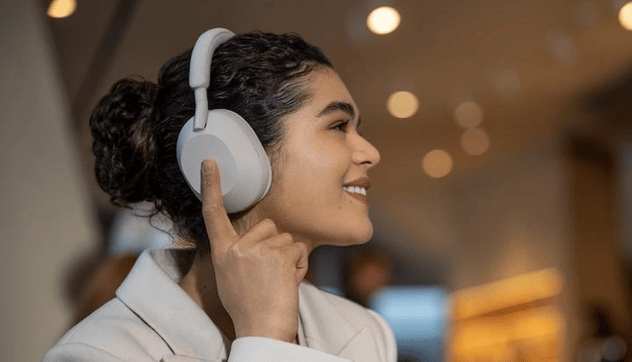 Haven't we all gotten to that point where we just want to scream the noise away? Sometimes our individual worlds can get so loud with distracting noises, each of them with its own demands, that it becomes hard to focus. Most of the time, we try our best to silence the noise by using our favorite pair of headphones. Yet, these seem to eliminate only half the problem. Raising the volume to drown out the noise eventually gives us a headache, and sometimes all we want is soothingly low music to calm ourselves and separate us from everything else around us. That is where over-ear headphones come in.
What distinguishes these headphones from all other types is their ability to eliminate background noise without increasing volume. That way, you simply disappear into a peaceful place of serene music, or on other days, the musically artistic world of jazz, hip-hop, and rap. Our expert review makes sure that our picks will serve all your needs, and if well taken care of, will last for a long time.
How We Picked
Size and Size of Cups

The size of a headphone and its cups matter. Cups that are too big or too small will make your headphones awkward and uncomfortable, which is the same for headphones that are just not the right size.

Comfort

We made sure that the headphones we selected have both elegance and provide comfort. This depends on the cups, headphone size, its material, and how well it clamps on you.

Noise-Canceling Capabilities

Why own a pair of headphones if they cannot give you alone time when you need it? While making our pick, we considered the headphones' noise-canceling capability to ensure that you can enjoy a peaceful moment with a little tuning.

Cost-Effectiveness

For those who wanted to get the best product without spending too much, we made sure that our carefully selected pick provided the best sound service for its rates without missing out on the capabilities of the others.
Our Top Picks
Best Pick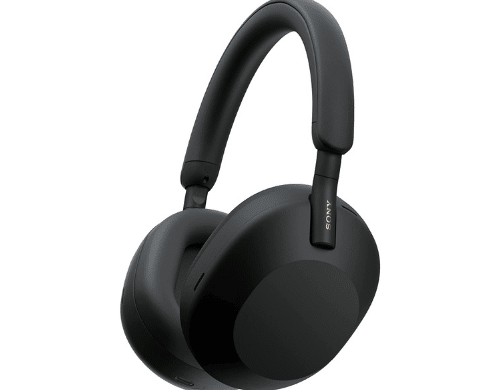 You don't just buy a device; you pay for peace of mind.
These headphones might be expensive, but the features they provide are everything you could wish for in a set of headphones.
Even though these Sony ANC headphones are more expensive than the other models and most other headphones, they are the best available to headphone lovers and the best money can buy.
Runner Up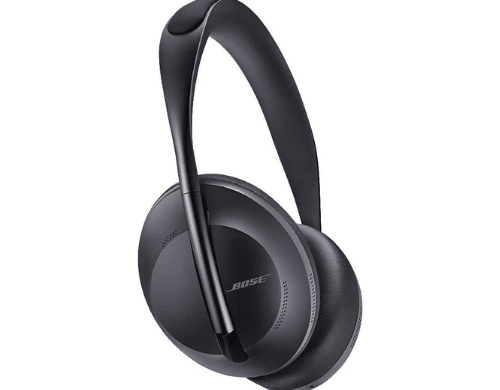 The best overall headphone for noise cancellation.
Delicate and reliable, these headphones provide you with quiet moments where you can drown the world out and enjoy the luxury of good music.
The headband of the headphones is made of a single piece of seamless stainless steel, which makes it stronger and gives it a tighter clamp than older models. The inside of the headband is made of a rubberized, air-filled, anti-sweat material that adds extra cushioning for comfort.
Most Cost-Effective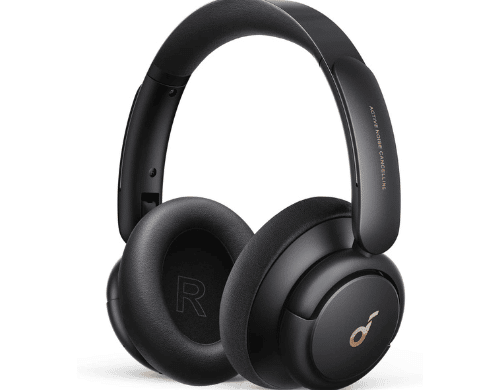 Affordable and efficient for those who want the best at the least cost.
These simple headphones provide you with the best sound quality for a cost below $100 and even come with hybrid features that are worth every penny spent.
Anker's Q30 headphones come with ultra-soft protein leather ear cups with memory foam padding that fit securely over your ears, reducing neck strain and allowing you to enjoy music for longer periods. The product is indeed a package worth the penny.
Everything We Recommend
Best Pick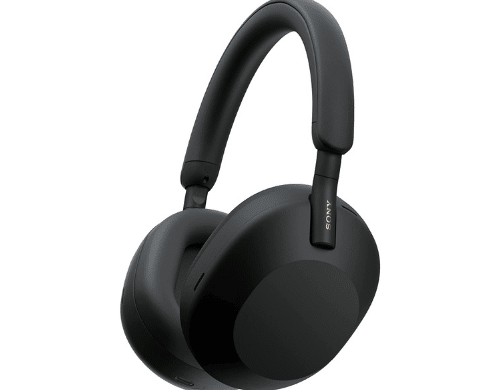 You don't just buy a device; you pay for peace of mind.
$348.00
Runner Up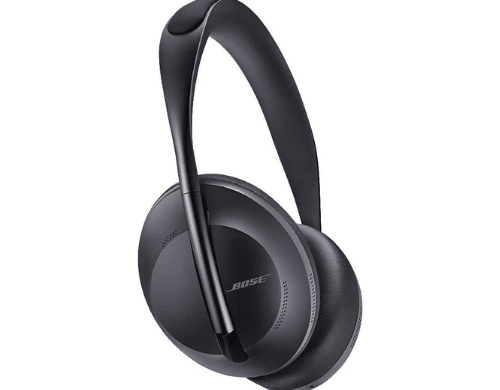 The best overall headphone for noise cancellation.
$329.00
Most Cost-Effective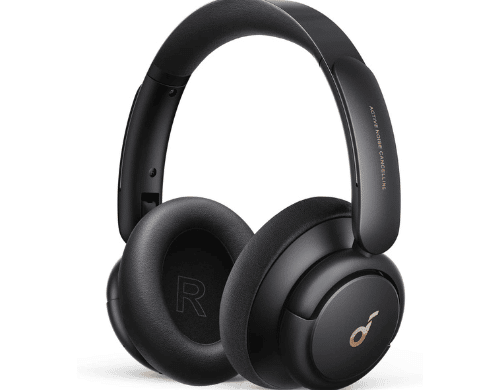 Affordable and efficient for those who want the best at the least cost.
$79.99
Who This Is For
In the event that you're looking for a new set of headphones, you'll have to choose between on-ear and over-ear designs. When it comes to listening to music, these minor distinctions can make a huge effect. Over-ear headphone designs are best for music lovers, gamers, and other audiophiles who prefer an immersive sound experience to the usual sound fade provided by earpieces and earbuds.
Over-ear VS In-ear VS On-ear Headphones
Headphones fall into three major categories. Over-ear, on-ear, and in-ear headphones. Over-ear headphones are characterized by their thick headbands and big ear cups which completely enclose the ears. Over-the-ear models tend to be larger than on-ear models which offer smaller ear cups and lower bass response. In-ear headphones on the other hand, under which earbuds also fall come with tiny tips that fit snugly into the ear canal or rest on the edge of the ear's canal. Compared to the other two, in-ear headphones are compact, lightweight, and portable.
Over-Ear Headphones are a great option if you want a pair of headphones that are both comfy and large in size. As a general rule, they block out a fair amount of background noise, but they may leak more than other designs. In terms of comfort and noise cancellation, over-ear headphones perform better than all other designs and are not suitable for users who prefer more portable headphones. Though it has been noticed that a headphone's design may influence some aspects of sound, there is no clear association. However, when it comes to headphones, all of the world's top designs, in terms of sound quality, are over-ear models.
Why You Should Trust Us
Before writing this article, we made it a priority to find out which headphones were widely preferred by users. This we had to do by searching through several layers of customer reviews such as on Amazon where we found ratings for the Sony-WH-1000XM5, the Bose Noise Canceling Headphones 700, Anker SoundCore Life Q30, and Apple AirPods Max. We also made sure to seek out expert opinions and make our research from other single expert reviews before arriving at our conclusions.
How We Picked
Size, Fit, & Size Of Cups
In terms of size and weight, on-ear and over-ear headphones are very different. Over-the-ear headphones can be utilized in a portable situation, although they are often larger and heavier since they accommodate more hardware. So, listening to music for an extended period while wearing over-ear headphones might put a strain on your neck. Additionally, the on-ear design is assured to fit, whereas the over-ear style may not, depending on the size of your ears and head. Because of this, we made certain that the styles we chose could be worn by anyone.
As is typical of headphones, larger drivers (the components in each cup that vibrate to produce sound waves) result in larger cups. This leads to improved instrument separation, increased depth, and a sensation of distance between you and the music. Larger cups, however, don't always equal better sound. Therefore, we evaluated cup sizes to ensure that the cups were comfortable without being too large for mediocre sound production.
Portability
Over-ear headphones, while foldable and some even come with a travel kit, are not particularly portable. They are the largest and least portable of all headphone kinds, making them a bit of a hassle to carry around, whether on the neck or in the hand. Therefore, we made our choice based on the headphones' portability in the event that they must be carried about constantly.
Comfort
When you put on a pair of over-ear headphones, you feel like you've slipped into a music studio. The big ear cups completely cover your ears, so you don't have to worry about your ears hurting. But some high-end over-ear headphones can get fairly heavy, so we made our selection based on pairs with padded headbands and comfortable pads on the ear cups that won't make you sweat. We also made sure that size and weight were taken into account in case you had to wear the headphones for a long time.
Quality of Sound
Over-the-ear headphones have the biggest drivers among headphones, which means that they can play a wide range of sounds. Since the earcups completely cover your ears, these headphones block out a lot of outside noise while keeping a wide soundstage. We tested several headphones to make sure that our picks had the best sound range and delivered the quality of sound that they promised.
Volume Control
Although some may consider it unnecessary to include volume controls on the earcups or at the very least in-line controls on the audio cord, this is far from the case. If you have volume controls on your headphones, it saves you the stress of constantly having to reach for your phone to adjust the volume. Because of this, we made certain to choose headphones with ear cup volume controls.
Noise-Canceling
The major distinction between on-ear and over-ear headphones is ANC (Active Noise Cancellation). Both on-ear and over-ear headphones have earpads that passively block outside noise, but only a few provide the ultimate ANC feature. This feature was a factor in our selection, as it was important to us that the headphones we chose actively blocked out background noise and gave the user a really immersive sound experience.
Durability
When shopping for headphones, don't forget to take durability into account in addition to other factors like sound quality and performance. The last thing you'd want is for your expensive headphones to snap or break in any part because you hastily removed them from somewhere or because they fell off a high place. Luckily, we made sure that you wouldn't have to do the research yourself. For the price you're paying, your headphones will last a long while.
Price vs Quality
It would be unfair to get an expensive product only to discover that it did not live up to expectations. That was why we decided to stick strictly to customer reviews when making our selection. The reviews were able to help us achieve a rating that helped us match price to quality and not just that, we were also able to select the quality at an affordable rate. Therefore, be rest assured that when you make your choice from our pick, you will have the satisfaction you desire according to your choice.
Style/Design
Yes, we value audio performance over everything else when we make our selection, but there's no shame in getting a set that looks as beautiful as it sounds. Headphones that are unattractive, difficult to wear, or feature cumbersome controls aren't enticing even if they sound wonderful. With that in mind, we made sure that our picks look as wonderful as they sound so that when you wear them, you feel as good as the sound they make.
Wired or Wireless
Although wired and wireless headphones have huge differences in audio quality and how they feel, wireless headphones are usually more expensive but are also becoming increasingly popular. When we made our selection, we did not discriminate between wired and wireless headphones. However, wired headphones were either a lot more expensive or did not pack the full features that the wireless headphones provided.
Power and Battery Life
Battery life for wireless headphones has substantially gone up in the last few years, and it would be too stressful to travel around having to continually hunt for where to charge. The batteries in the Bluetooth headphones we're recommending last between 10 and 40 hours on a single charge. The amount of battery life you'll get will depend on your listening volume and whether you engage in active noise cancellation and other features.
Charging Speed
When making our selection, we considered the fact that audiophiles will be glued to their headphones, and this means they will want fast-charging headphones. Our recommended picks, therefore, feature fast charging capabilities that extend from two to four hours of full charge that can last 40 hours at a single charge.
Care and Maintenance
We use headphones all the time, in different ways, and put them in different places. We use these things all the time, but it doesn't occur to us that earwax, grease, and dust are often stuck in the tiny cracks of our headphones. This means that headphones need to be cleaned just as often as any other device.
Cleaning And Wiping Your Headphones
To clean your headphones, you have to, first of all, put them off. If they have removable batteries, you should also take them out before starting. Once that is done, take off the earpads if they are removable. If they are not, proceed to the next step, which is to wipe the headphones with a clean damp cloth. Make sure that the cloth is not wet enough to drip water into the headphones, as this could cause damage to the electrical components. For extremely dirty areas, you can use mild soap and scrub a little, but not enough to scratch the ear pads.
Removing Dust And Earwax
After that first cleaning process, use rubbing alcohol or hand sanitizer on a small cloth and gently wipe down the outside of the earpads. Then, dip a Q-tip, cotton bud, or hand sanitizer pad into alcohol or hand sanitizer and use it to clean the interior of the ear pads.
When that is done, use a dry, soft toothbrush to carefully brush the wire mesh to remove any dirt or clogged ear wax from the driver unit. After that, gently tap the earphones on the non-mesh side or the logo side to remove loose particles.
If, on the other hand, you prefer an advanced cleaning method, you should get a hearing aid vacuum. With the help of its tiny pumps, this device can effectively remove earwax and dirt.
Preventing Damage To The Connector Port/Wire
You don't want to buy your headphones and end up being the one who carelessly causes them damage. Here are some tips to make sure that your headphones' ports and cord remain in perfect condition.
Pull the plug instead of the cable. Whether it is the headphone's wire or the charger, when you want to pull it from a port, make sure to grip the connector firmly and pull it slowly out of the audio source, as pulling it sharply might cause damage. Remember that if you pull on the cord, you're increasing the tension on the connector.
In addition, it's a good idea to unplug your headphones' cords when they're not in use. That's because if the cable gets caught on something when you're trying to get up or move, you could damage a port, the cable, or both. The best option is to roll them when they're not in use.
Cord Maintenance
Tangled headphones can be a problem and usually lead to cable damage. To make sure that your cord is always in good shape and untangled, you should roll the cord and then use a medium-sized binder clip to hold it in place.
Although some people may suggest that you wrap the cord around an item, such as your phone or another object, this is not usually safe as wrapping it around an item can make the cord stretch, which can lead to any of the tiny wires inside getting loose. Therefore, it is always best to roll it safely away.
How To Store Without Causing Damage
To avoid crushing or bending, headphones should not be kept in bags, backpacks, or pockets with your other belongings. These devices have a special way of being stored.
Have you ever wondered why the most expensive headphones come with cases? That is because it is exactly how they should be stored. The best place to store your headphones is in their case, and make sure that nothing is kept on the case so that the headphones are not damaged.
For those whose headphones do not come with cases, you can always store your headphones in the safest place possible. They can be placed where they will not be damaged by falling, weight being placed on them, or moisture. Also, make sure to constantly check the earpads to see if they need to be replaced so that your headphones will always be in their best condition.