The Best Online Backup Service for 2023
You won't really value an online backup service until you get one!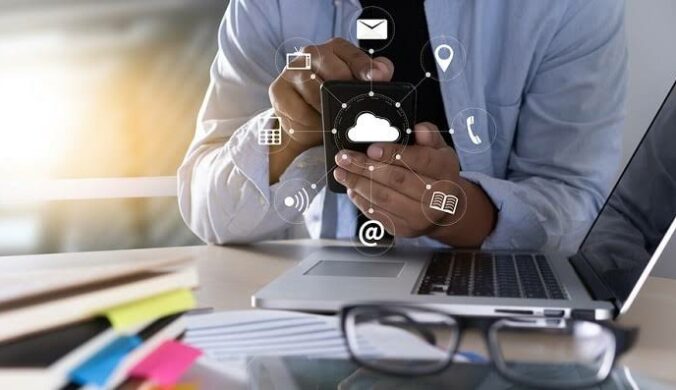 Systems that house our data are not immune to unfortunate incidents. An accidental cyberattack or power failure might cause the loss of just about everything, including financial records and client data. For this reason, the data for your business must be backed up onto a secure, remote host. Every enterprise should rely on online backup services because they are reliable options. Our dependence on digital files is so great that any loss or distortion of that data has a disastrous effect on our efficiency and workflow, not to mention the risk of charges or other sanctions.
Depending on how complex the issue is, monetary loss is nearly certain, and management may be compromised. 2019 saw the permanent closure of about 10% of small businesses that were victims of cybercrime. The need for a strategy that reduces the likelihood of such a data disaster cannot be overstated. A dependable, user-friendly, cost-effective solution to guarantee speedy server restoration and continued operation is by using an online backup service.
How We Picked
Storage Capacity

If you would like to monitor progress and save older copies of data, you'll need cloud storage equal to the amount of data you own plus a little, or perhaps a lot, more. While some services maintain several versions of files, others do not, and there is frequently a deadline.

Security and Privacy

Use a program that enables you to use a personalized encryption key you create if you're worried about the safety of your information. It is vitally essential to restore your data, so don't ever risk losing it. Regrettably, creating your key frequently restricts the range of services, such as mobile backup. Consult the terms of service if personal encryption keys are not offered; there are important variations, particularly with free services.

Accessibility

Your workforce as a whole should be able to comprehend, operate, and access the online backup service you choose with ease. You'll need a straightforward solution like Backblaze or an all-encompassing, user-friendly one like IDrive if none of your staff is tech-savvy, so accessibility is a very important quadrant.

Cost-Effectiveness

Consider using an online cloud system that charges for a maximum permitted quantity of data as well as being competitively priced and offering relatively free uploads. Pricing for services, except for the complimentary tiers offered by companies, is generally stable; however, you do get more space from certain companies, like Backblaze, for your money.
Our Top Picks
Our Top Pick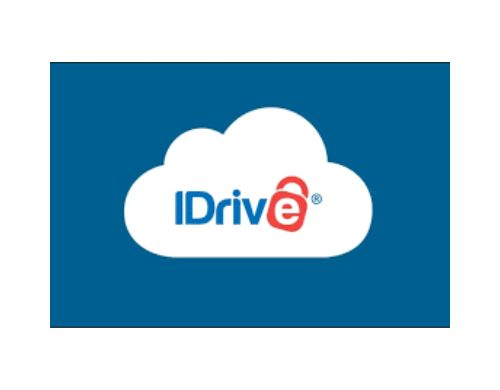 If you own many computers, this will be more accessible and simpler.
IDrive employs AES 256-bit encryption to protect your data during transmission from your computer to the IDrive web server, as well as 2-step authentication via a variety of methods. This option provides a higher level of security than the other options on our list, both of which are adequate for the majority of users and require the use of a personal encryption key in both cases.
IDrive is more expensive and less user-friendly than some other alternatives, but it allows more systems and provides more customizability.
Our Runner-Up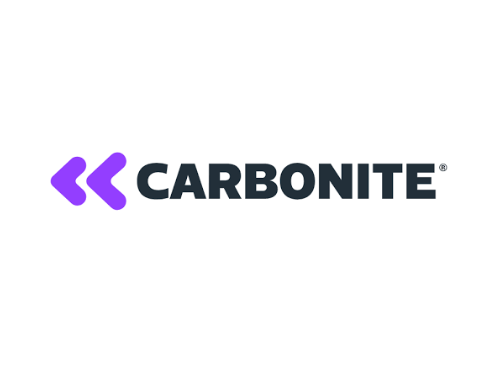 A highly functional and user-friendly cloud backup solution.
Along with specific files, all of your information, early or latest versions, or junk files, there are other choices for re-establishment. Any backup system must be straightforward, automated, reliable, and restorable. The backup systems from the software provider include a year's advance payment and an infinite data backup capacity from one inbuilt HDD per system. In addition to the standard program, Carbonite also provides business-class options.
You can access your files with Carbonite via a webpage or a mobile application.
Most Cost-Effective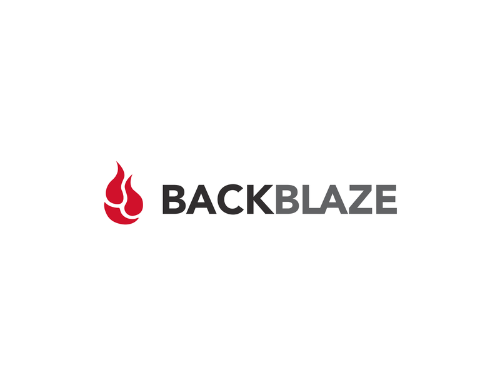 This service is inexpensive, dependable, and simple to operate.
Backblaze charges per machine; there are no extra monthly fees to fret over, and you may back up an external storage device, which is useful if you've got an HDD loaded with media, files, or other rarely used things. We appreciate that Backblaze has restore-by-mail alternatives, which help immensely if you ever need to recover a significant amount of data but have a sluggish internet connection.
The main interface of Backblaze is uncluttered, straightforward, and understandable.
Everything We Recommend
Who This Is For
You generally don't need to migrate if you have a backup provider that you prefer. It was impossible to find a backup solution that worked for everyone because every service we examined had problems. Everybody should frequently back up the data on their PCs. Creating a local backup, i.e., copying your valuable data or the whole system to an external disk drive, should come first. However, since local backups are prone to many of the same risks that could harm your systems, such as burglary, fire, and floods, a smart backup strategy should also incorporate some sort of off-site recovery in case of an emergency. For your most important data, an online backup service, also known as cloud backup, provides the security of off-site storage.
Consider cloud backup as supplemental insurance if your primary backups are compromised. Operational system files and software directories are typically not copied by default by the majority of online backup providers. This reduces the amount of space needed for storage online, but it's crucial to keep in mind that you'll still have to keep your software licensing keys safe.
Is an online backup service different from iCloud/Google drive/Dropbox/one drive?
Online backup services are quite different from iCloud, Google Drive, Dropbox, and OneDrive since the latter are considered to be cloud storage or cloud syncing. It's crucial to understand the differences between cloud storage, cloud syncing, and online backup services because they all function similarly and may even use the same software.
In essence, cloud storage is an external drive that is located on the Internet. You may compare it to saving your files on a company's storage drive. Your data must be manually transferred to the cloud service to use cloud storage, but you can just access it online. When compared to the other two, cloud storage is typically the least expensive, but it lacks more sophisticated capabilities like automatic backups, file sharing, and syncing. When using cloud sync, multiple computers can access a shared distant drive's data simultaneously. In this situation, your files would be kept at both your primary residence and your beach house, in addition to your office.
When many people seek access to the same file and one computer changes it, the other computers also mirror the update, so cloud sync is frequently used for cooperation, although it is often more costly than alternative choices, making it a lousy option for huge files, and it normally lacks encryption, making it a poor pick for private data. You must manually transfer files to the directory, just like with online storage. Although the software is distinct, online backup services are just cloud storage. Virtually every piece of data on your hard drive is extracted by online backup software and stored on the internet without your intervention. One of the fastest, simplest, and safest methods to keep your Windows PC, macOS, or smartphone reliably backed up with the least amount of hassle is through online backup services.
Using online backup software not only ensures that an off-site version of your important data exists but also guarantees that no additional software, like external drives, is needed to get started. Both cloud storage and cloud synchronization are possible with platforms like Google Drive, Dropbox, iCloud, OneDrive, and Sync. They function well for sharing and synchronizing the folder you are operating on, but they aren't the best tools for maintaining online backups that are the latest. Since the services may easily decrypt your information, this makes it very difficult to completely safeguard information, and you are always responsible for moving items to the appropriate folder. A few of the current solutions, like Tresorit, do place a strong emphasis on confidentiality, but they are not always the most affordable backup alternatives for everyone; if you want terabytes of space, it will be extremely expensive to store every one of your data using one of these programs.
The majority of people will choose a backup or synchronization service for ongoing projects or data that must be accessed across multiple devices, and cloud services will handle the rest automatically. When you use the wrong tab or forget to move a file one day, there is no room for error.
Is an online backup service worth it?
The value of internet backup services in the modern day cannot be disputed. None but an online storage service can help in a circumstance when actual space is scarce and hardware backup systems are constrained. Online storage is undoubtedly a luxury in disguise, whether it's for team collaboration on a significant project or for keeping priceless memories. The efficacy of online backup storage is also increased by the distant element and the absence of the requirement to keep data on exposed hardware, such as flash drives or external media devices. People are also drawn to internet storage since it offers free online storage during a trial period. It is fair to say that paying for cloud services is worthwhile in all situations. It is not appropriate to allow minor drawbacks to undermine the effectiveness of online storage. As a result, one should unquestionably think about investing in an online backup service subscription.
How many MBs/GBs can you back up at any one time?
There is no limit to how much data you can back up with an online backup service. Also, you can backup any file size at once, however, this might be painfully slow if the data is too large and there is a slow connection.
Why You Should Trust Us
There are numerous sites offering an online backup service today, and each one is priced differently and designed with different features and unlimited storage capacities. Due to the variation in sites, features, speed, encryption, performances, and price of these online backup services, it can be hard to select the right one, so we have conducted in-depth research to choose safe, effective, easy-to-use, quality-performing, secured, and reasonably priced online backup services for you!
How We Picked
All services for online backup are unattractive by contemporary design standards; some are overpriced; others are difficult to use. It is challenging to examine the dependability of cloud backup services because there is no unified customer review site. With all of this in mind, we searched for the least-bad choice that had the qualities that the majority of people required. Although we didn't find them to be particularly helpful, we nevertheless chose the iPhone and Android applications for the majority of services because they are a bonus. One machine can be covered by unlimited online backup services, or you can back up several devices with storage-based subscriptions.
You may prefer one solution over the other depending on the number of PCs you own. Just for you, we searched for both kinds of services at reasonable prices. A backup service should be able to back up removable storage disks. For significantly older files, a flash drive is frequently the primary storage option for laptops. The system backup software must also be simple to use, the data it backs up must always be clear, and it must run reliably on the side without consuming excessive hardware resources or web traffic.
You should be able to set bandwidth limits and plan specified backup periods using the software. When a file is unintentionally deleted or changed, even if a storage drive is completely lost or fails, or in other situations, people retrieve files. To restore data files, we opted for providers that offered alternatives like recovering files in the root folder or directly to a directory of your choosing. Every service we looked at had a data speed as low as 1 MB per second for recovering a full drive. The hour of the day, the network bandwidth you are using, the speed of your wifi network, and your PC all affect how quickly you can upload and download.
To aid in the restoration of big backups on poor or limited internet connections, we sought out providers that offered the opportunity for you to request that they ship a hard drive storing your backed-up data. A solid backup service specifies how it protects information while it is in motion and at leisure and encrypts data by proxy. Additionally, it ought to offer a free secret encryption key feature that encrypts your files with a security code known only to you, thus enhancing security. The provision of fundamental account security measures like two-factor authentication should be offered by backup services. The most reliable businesses are transparent about how they handle physical security around company premises.
A thorough understanding of the way the site gathers and manages any information from user accounts should also be provided in the privacy terms and conditions of service, which must be easy to read. Even though these services don't often prioritize customer assistance, you ought to be able to promptly send a service ticket or chat request and expect to hear back from someone within 24 hours. However, it is not frequently offered. In our opinion, mobile backup support for both local and offsite backups should always be available. Most of the time, using a local backup is preferable to using a cloud-based service to recover lost or deleted data, especially huge files that may require days or even weeks to recover. Before committing to a yearly plan, we advise using the free trials that virtually all backup providers offer to ensure the service fulfills your requirements.
Care and Maintenance
When choosing an online backup service, check for options that increase security, as the most crucial consideration is encryption, which encrypts your information and renders it practically useless to cybercriminals. A backup solution should, ideally, provide both at-rest and in-transit encryption to safeguard your data while it is still and while it is being transferred. A backup provider with numerous servers dispersed across multiple locations is something else you also need to check for. It will protect your data if any one of its databases is compromised; some refer to this as "geo-redundant hosting." Review the history of an online backup service; perhaps you shouldn't use it if they have a history of frequent or particularly prominent security breaches. Verify that it has improved security after any breaches it may have encountered.
Online backup services come with several advantages, but they also have some drawbacks. These services could be a tempting target for cybercriminals because they handle a lot of people's undoubtedly sensitive data. Even the most well-known cloud storage companies have experienced security flaws, as seen in the memorable Dropbox attack that harmed 68 million subscribers. An SOS Online Backup server was recently compromised, possibly leaking 135 million records, according to an investigation. This might have been a straightforward case of staff user error. These services are operated by experts, but that doesn't mean they can't occasionally make harmful blunders. Some internet backup services could potentially deceive you into believing you are secure. They might need to take further precautions to guarantee that your data is secure, but they're not doing a good job of publicizing this. As a result, you may be unaware that your data has been compromised.
Auto-renewal makes membership restoration simple with the use of a hassle-free, automatic transfer of funds, but confirm whether payments are automated or not before creating an account. It also guarantees that your subscription is active at all times, protecting your data. When your subscription term expires, canceling auto-renewal may expose your data to disaster.