The Best OBD2 Scanner for 2023
By identifying and fixing problems with a vehicle early on, an OBD2 scanner can help you save money on costly repairs down the road.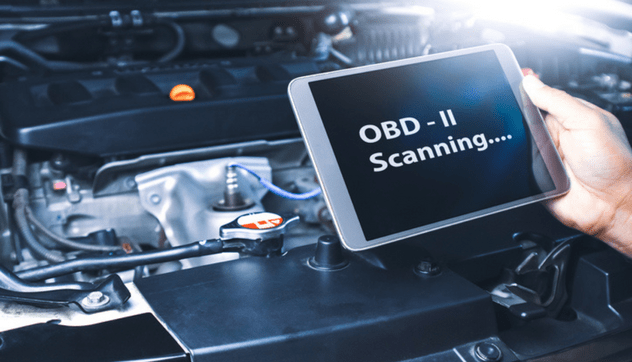 OBD2 scanners are a handy tool for anyone who wants to diagnose issues with their vehicle. They can help you save time and money by quickly identifying problems so you can get them fixed before they turn into bigger issues. OBD2 scanners are also useful for tracking the performance of your vehicle over time, which can help detect potential issues before they become a problem.
Additionally, it saves time and energy that you would use to diagnose your vehicle. All you need to do is enter the vehicle's basic information, such as the year of manufacture and vehicle model. You will then need to connect the appliance to your vehicle and have it diagnose your vehicle within no time.
How We Picked
Accuracy and Speed

The OBD2 scanner you pick should be accurate to ensure that it always gives you the correct diagnosis. It should also be fast enough to display the diagnosis within a short time to allow you to work on the issues sooner.

Compatibility

There are different OBD2 scanners meant for different vehicle models. Therefore, for a scanner to work for your vehicle, ensure that it is compatible with its specific model.

Easy-to-Use Features

The ideal OBD2 scanner should be easy to use. This way, you will be able to use it on your own without having to hire a mechanic.

Cost-Effectiveness

For an OBD2 scanner to be cost-effective, it must be reasonably priced. Its features should also match its price. An expensive scanner should be more effective than a cheaper one to give you the best value for your money.
Our Top Picks
Best Pick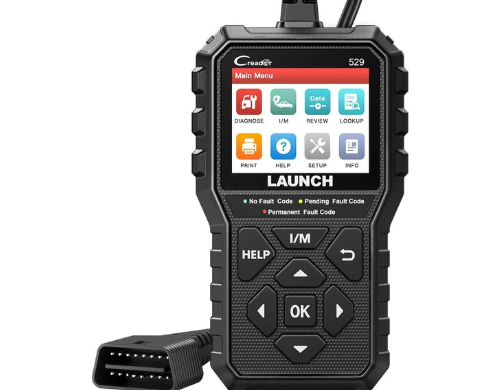 A large screen allows you to read data easily and accurately without straining.
This scanner displays clear code that you can clearly read and understand.
LAUNCH OBD2 Scanner CR529 is compatible with vehicles manufactured after 1996. It has a bright and easily readable 2.8-inch screen. It also has clearly arranged navigation buttons that are unlikely to confuse the reader. Therefore, this scanner is convenient and easy to interpret.
Runner Up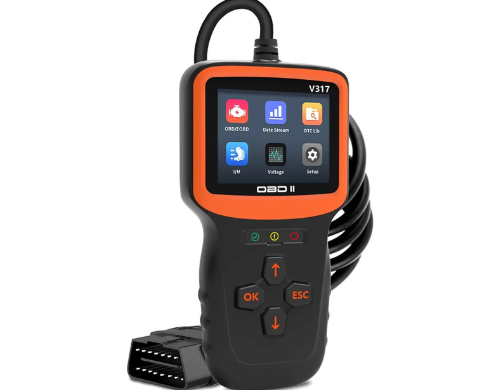 The UYYE OBD2 scanner has a lookup library that helps with data interpretation.
This battery-powered scanner does not require a connection to an electric outlet.
This battery-powered OBD2 scanner is handy and compact. As a result, it fits comfortably in your palm and pocket. Since it is battery-powered, you do not have to connect it to a power source to use it. Therefore, you can carry and use it wherever you go as long as it has enough charge.
Most Cost-Effective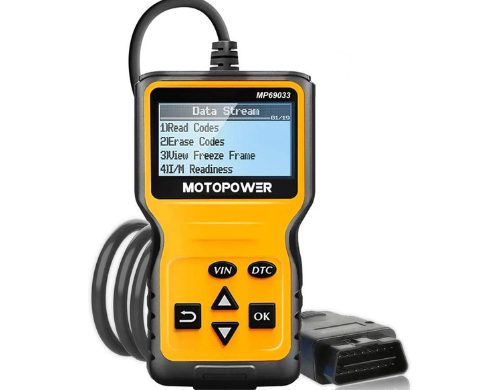 The display on this scanner is crystal clear and simple to see thanks to a high-resolution screen.
You can use this scanner to check multiple features on your vehicle.
The MOTOPOWER MP69033 OBD2 scanner is battery-powered and does not, therefore, require a power connection to function. It also has multiple functions that allow it to diagnose all the necessary features of your vehicle. Therefore, with this scanner, you do not need a separate scanner to check other important features. It thus saves you from having to carry multiple scanners around.
Everything We Recommend
Best Pick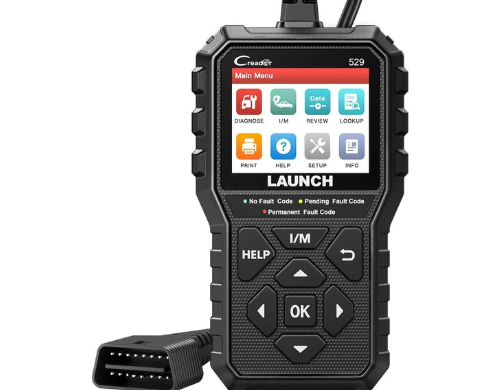 A large screen allows you to read data easily and accurately without straining.
$31.27
Runner Up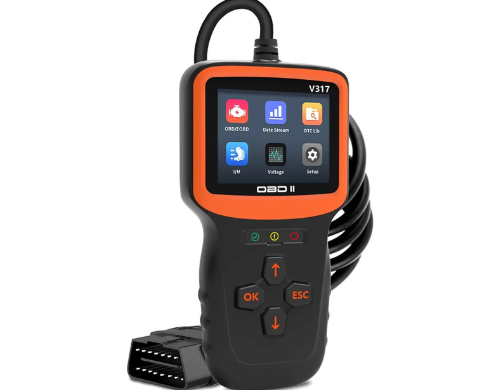 The UYYE OBD2 scanner has a lookup library that helps with data interpretation.
$35.99
Most Cost-Effective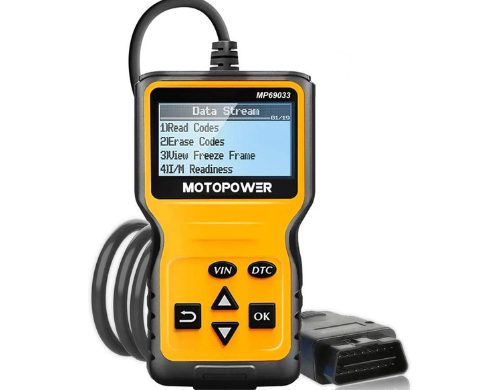 The display on this scanner is crystal clear and simple to see thanks to a high-resolution screen.
$25.00
Who This Is For
The OBD2 scanners listed here are ideal for mechanics and car owners. They are compatible with different car models to fit your specific vehicle.
What is an OBD2 Scanner?
An OBD2 scanner is a must-have appliance for every car owner or mechanic. It is a small, handy device that diagnoses your vehicle, identifying all mechanical and electrical faults. It also displays your vehicle data, such as VIN, speed, and engine revolutions, among others.
How to know if an OBD2 Scanner is compatible with your vehicle
Different OBD2 scanners are not compatible with different vehicle makes and models. Also, not all vehicles are OBD2-compliant. If your vehicle was sold after 1994 in the United States, it should be compliant. If it was manufactured earlier than 1996, there is a likelihood that it is OBD2-compliant.
You can also check if your vehicle is compatible with an OBD2 scanner before buying one. To obtain this information, contact your car's manufacturer or an OBD2 dealer. Most OBD2 scanner manufacturers also list the car makes and models compatible with their scanners in the manual.
How to use an OBD2 Scanner
An OBD2 scanner is simple to use and does not require any technical knowledge. All you need is basic knowledge and language competence to know how to connect and interpret the readings. An OBD2 scanner is wireless and works in conjunction with your smartphone. All you need to do is download an app to your phone, through which the data detected by the scanner will be displayed. The first step is to plug your scanner into your vehicle's OBD port. Then turn on the engine. Lastly, turn on Bluetooth on your phone and open the app. The results will be sent to your phone for analysis.
Why You Should Trust Us
We are a marketing firm and do not manufacture any products. We do not, therefore, provide information in favor of any product or manufacturer. We do not endorse brands, and our mission is to help shoppers make the best decisions when purchasing products.
All the information we provide is also authentic and verifiable and is never based on hearsay. It takes our content production team to research the products on the market and come up with the best picks. The best picks are determined by functionality, effectiveness, cost, and other such factors.
How We Picked
We picked our top choices based on several factors that make them effective for the user. All our picks are accurate to ensure that all the results they provide are correct. Inaccurate OBD2 scanners will display incorrect results. Consequently, you will fail to identify the parts of the vehicle that require attention, which may cause the issues to escalate. On the other hand, when you get the right results, you can correct issues on time, saving the vehicle from further damage.
All our picks are fast, and they diagnose and display results within a few minutes. This way, you can work on the issues with your vehicle promptly. You also save the time that you would need to wait for results on a scanner that takes too long to display. To ensure that you get to use the scanner of your choice on your different vehicles. Therefore, we selected OBD2 scanners that are compatible with a wide range of vehicle makes and models. This way, you can use it on different vehicles and share it with your friends and different family members. Additionally, this property makes our picks ideal for mechanics and vehicle dealers who deal with different car models.
OBD2 scanners are designed to make vehicle diagnostics much easier and more manageable. Therefore, we settled on scanners that are easy to use on your own without having to involve your mechanic. All of our options include an easy-to-follow instruction manual or ease of use. They also diagnose and display results in a few steps. This way, they avoid having to do too much work to complete your diagnosis.
Different users desire different features for their OBD2 scanners. With this in mind, we picked scanners with different features to accommodate the needs of different users. Therefore, while choosing from our picks, consider their different features and pick those that suit your desires.
Since we all consider products that help us save money, all our picks are affordable. They are also cost-effective in that their quality matches their price. All our picks are sturdy and, thus, durable enough to serve you for a long time. They are also cheap to maintain and will not require you to put too much money aside to keep using them.
The diagnostics feature is available on all of our recommendations. This feature allows you to read and clear OBD codes. These are error codes related to your vehicle's engine. Therefore, no matter the scanner you buy from our list, you will be able to monitor your engine codes and keep them in check.
Care and Maintenance
To use an OBD2 scanner effectively, you must know how to check the results. The results are displayed on the screen and should be easy to read. The results are displayed in percentages, with the optimal reading being between 5 and 10%. It should be alarming if the results are above 10% or below -10%.
Once the diagnostics and results have been returned, if the results are alarming, work towards correcting the issues. Clear the reading once you've worked through or recorded all of the issues. This way, the scanner will be ready for the next diagnosis.