The Best Notebooks for 2023
Write down your thoughts or sketch your next big idea in style.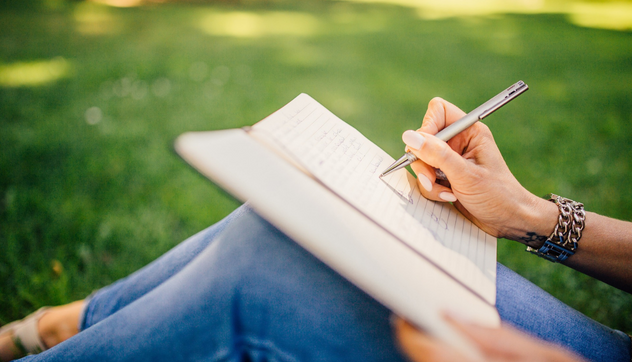 People are increasingly living their lives online, which is made easier by smartphones and other digital gadgets. You might think that notebooks are obsolete objects, when in fact they are not. The truth is that a notebook is more than just a writing tool.
The power of putting pen to paper and writing down lists, memos, journals, reports, and other great ideas is still popular and necessary for the majority of us. According to studies, writing down your to-do lists or intentions increases your chances of sticking to them and achieving them. Besides, a brand-new, clean notebook also holds a lot of promise.
As with many personal items, there is no such thing as a one-size-fits-all notebook. If you enjoy writing, you may have noticed that different notebooks serve different functions as well. This guide helps you identify some of the best notebooks out there based on the factors you should look out for in a notebook.
How We Picked
Number of pages

A good notebook should have enough pages for you to organize your thoughts and accommodate more. All the books in this guide have enough pages for you.

Lined or Plain paper

We have compiled notebooks with lines to make your journaling or writing. While plain papers are great for doodling, they are somewhat messy.

Spine or Ring-Bound

We have included spine and ring-bound notebooks, allowing you the privilege of choice. People have different tastes, and both styles are featured.

The thickness of paper

Ink bleeds to other pages on thin paper, making your writing sloppy. To keep our notes clean and organized, we chose notebooks with thick pages.
Who This Is For
The use of notebooks is not over yet. Everyone can utilize a notebook for everyday tasks, whether doodling, brainstorming, planning, journaling, or simple note-taking. A notebook always comes in handy, from young school kids to prominent people. Therefore, this guide is relevant to anyone who wants to improve their writing experience or is looking for a great notebook product to give to a loved one.
Environmental impact of notebooks
Have you ever thought about how eco-friendly notebooks are? Notebooks produced commercially rarely use sustainable materials. This means that they contribute to the amount of carbon dioxide in the atmosphere, which causes other harmful environmental shortcomings.
Most eco-friendly paper
If you are going to get a notebook, you get one with sustainable paper. A good-rated product that is sustainable is Bluecat Paper. Bluecat uses textile and agro-waste to make sustainable, tree-free paper. Most of their products contain nearly 60% cellulose which aids in creating a pulp ideal for sustainability. To make their paper, Bluecat uses raw materials such as cotton rags, linen rags, corn husk, elephant poo (yes, poo), tea waste, and banana fiber, which do not include trees.
Why You Should Trust Us
During this research, we have consulted reviews of experienced people who review pencils, pens, and stationery and how these items affect the performance of paper against various sorts of writing. Some pens just do not go well with a specific type of paper. Famous bloggers such as Elizabeth Newberry, who works for No Pen Intended, fancy a paper that can stand up to a quality fountain pen. Additionally, we have noted customer reviews being based on how much ghosting (if ink or writings show on the other side of the paper you write on) the paper has.
How We Picked
If you just need a paper to write on that saves you money, you can use any paper available nearby. But if you need to occasionally write organized thoughts that you won't keep for a while, such as notes on a long-term project. The below key specs helped us develop the best notebooks outlined in this guide:
 Number of pages
A neutral notebook should have over 80 pages, depending on the type of paper. Some notebooks also have numbered pages that make tracking your projects or lists easy.
 Lined or Plain Paper
Lined or plain paper? This entirely depends on the user. Notebooks with lines allow room for edits, order, and even margins. On the other hand, unlined notebooks are great for sketching and design work.
 Spine or Ring-Bound
Spine-bound notebooks are great for gathering different types of writing that you have. Be it drawing, lists, or experiences. Additionally, spine-bound notebooks may come with some lined and unlined pages for your different interests. Ring-bound notebooks are great since they are refillable, and you can easily organize your work or put cards in between.
 Paper thickness
GSM, an abbreviation for grams per square meter, refers to the quality of the paper. Quality notebooks should have 80 to 90 gsm or even higher for quality writing. It is important to note that thick paper is not entirely good because fountain pen ink can bleed out the inside of thick paper.
 Style/Design of cover
For professional use, such as carrying your notebook to meetings, you might need a notebook with fewer drawings or colors on the cover. Some notebooks are built with women's colors and styles, representing a woman's mini handbag.
Paper size
This property is not standardized and differs from European to U.S sizing. If you are an office worker, letter-sized notebooks are great. Pocket-sized notebooks are easy to carry around because they offer less writing space and a fewer paper count.
Extra pockets and fold-outs
Some notebooks have extra pockets and fold-outs designed to keep personal items such as pens, phones, cards, and sticky notes in the notebook. While having these items in your notebook is fantastic and recommendable, it may become rather heavy to move around with it sometimes.
Care and maintenance
Who doesn't want their notebook to remain in good shape? These points will help you take good care of your notebook to maintain it.
Avoid exposing your notebooks to extreme temperatures and moist places, which can increase the deterioration of the papers
Do keep them away from direct sunlight, which can cause the papers to fade relatively quickly.
Do keep the notebooks dry even if they are waterproof, their durability may be reduced
Do use pens and pencils that are harmless to the paper type of your notebook