The Best Non-Alcoholic Drinks for 2023
Savor the most exquisite and unique flavors these non-alcoholic drinks have to offer.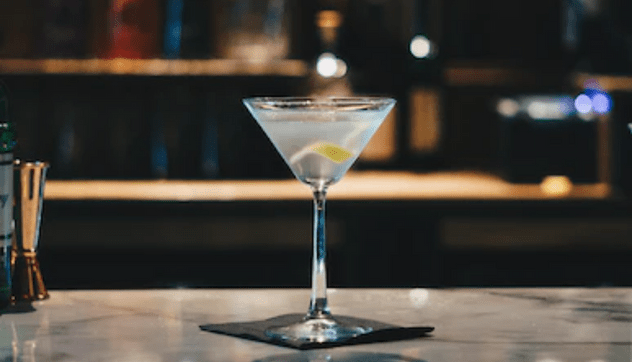 There are hundreds of non-alcoholic drinks on the market. The big question is: which of these drinks will tickle your taste buds? As you'd expect, every brand will market its drink as the best on the market, and the only true way to know is by experiencing it yourself. 
We took the time to go through endless customer feedback and responses regarding hundreds of non-alcoholic drinks out there to get you this compiled list of the top-rated ones on the market right now. So, whether you are looking to cut off alcohol, experience something new, or just experience great taste without having to get drunk, we have something for everyone! Take a look and pick a taste to savor as you go about your happy times; it's perfect for the moment and surely worth your money! 
How We Picked
Taste and Flavor

We made sure that we picked some of the most unique and exquisite tastes and flavors that were not clichés. Why is a sense of adventure important when it comes to drinks, you ask? Your sensory system can distinguish over 100,000 flavors; it's time you tried something new today!


Health Benefits and Calorie Intake

It's not just a matter of taking non-alcoholic drinks; there is a lot more to consider. You are what you eat and drink; you should consider the health implications of what you drink. In recent years, there has been a greater emphasis placed on the nutritional value of what we eat and drink, and for good reason: it affects and impacts our lives directly.

Aesthetic and Availability

Nothing lasts longer in your memory than an aesthetically pleasing drink with great taste and flavor. The unique color and features of the bottle will attract you to buy a drink, whether out of curiosity or luxury. You will also most definitely appreciate a drink that is available when needed, in case you want to order or shop physically.

Cost-Effectiveness

We understand that everyone has a different amount they are willing to splash or spend on a drink, and this is fine. Our fine selections have something for everyone and all offer you incredible quality and taste so you can appreciate what you have purchased.


Our Top Picks
Best Pick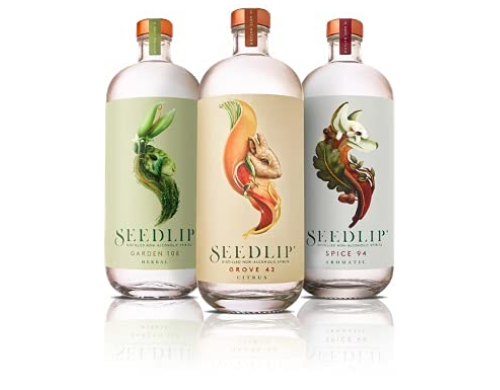 This crystal-clear spirit is made from carefully sourced ingredients, is calorie-free, and offers you nothing but the most exquisite taste.
This option has a variety of three flavors for you to pick from, which include the aromatic and spiced, the zesty and uplifting, or the bright and herbal.

This spirit is neither a vodka, gin, nor tequila but a unique drink that comes in a pack of 3, with each bottle carrying 700 ml. You can also purchase individual bottles, but it is a lot cheaper to buy the whole pack and enjoy the various flavors. All three bottles have zero calories and have great serving suggestions for you to make a perfect cocktail.
Runner Up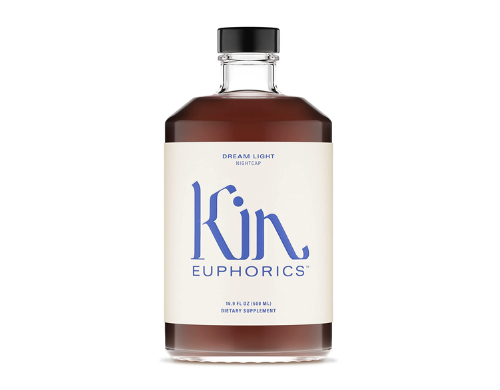 This 500ml bottle offers you eight servings of a soothing drink.
This soothing, earthy-flavored drink is just what you need right before bed to soothe your spirit, calm your mind, and give you a peaceful night.
This is an excellent choice for people who experience anxiety or insomnia. It is a great replacement for alcohol. This will be useful if you are trying to quit smoking. It comes in a unique and simple design and is served best warm, cold, or on ice; either way, it works like a charm!
Most Cost-Effective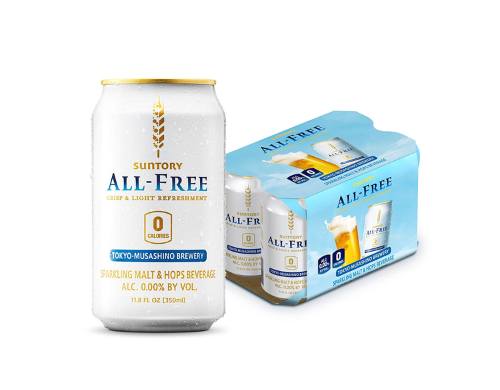 It comes in a six-pack and is an efficient way to save money if you are not looking to splurge on a drink.
If you are looking to spend on a tight budget, this option offers you the best way to conserve your money and preserve health with zero calories and zero sugars!
This non-alcoholic beer offers you a refreshing, smooth, and crisp taste. It is made of carefully selected products to offer you the same great taste as the original beer. You will love the fact that this beer has zero calories and absolutely no sugar!
Everything We Recommend
Best Pick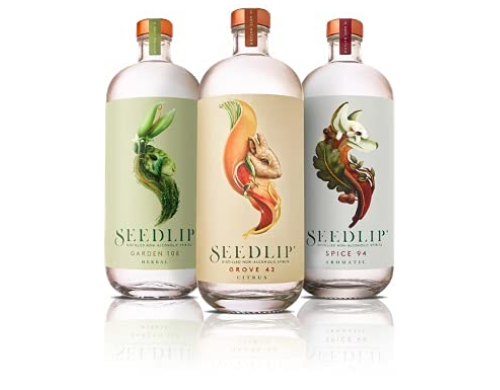 This crystal-clear spirit is made from carefully sourced ingredients, is calorie-free, and offers you nothing but the most exquisite taste.
$89.99
Runner Up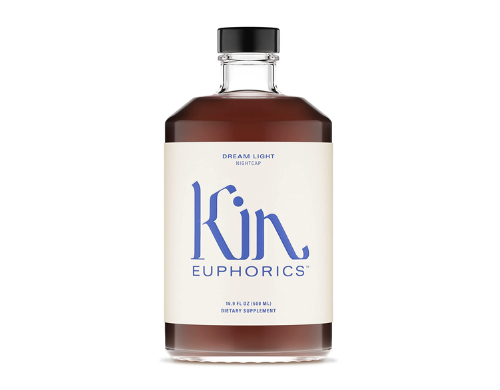 This 500ml bottle offers you eight servings of a soothing drink.
$39.00 ($2.31 / Fl Oz)
Most Cost-Effective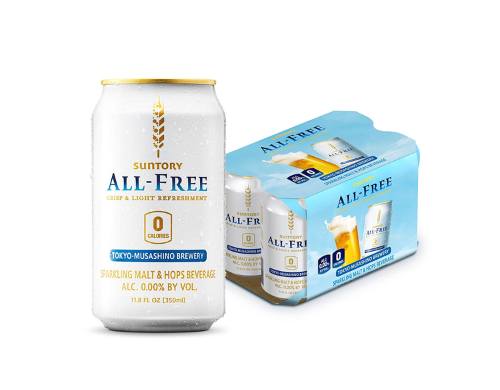 It comes in a six-pack and is an efficient way to save money if you are not looking to splurge on a drink.
Who This Is For
This article is meant for anyone looking for an alternative to alcohol or simply looking to try out a new taste. In this review, you will find something for everyone. If you are looking to quit alcohol, searching for something to add to your non-alcoholic cocktail, or looking for something to calm your anxiety and insomnia, this list offers you options.
Do non-alcoholic drinks have fewer calories?
Generally speaking, it is a proven fact that non-alcoholic drinks often contain fewer calories as compared to their alcoholic counterparts. This is because alcohol, gram for gram, has the highest calorific value of all of the major food groups. Therefore, less alcohol means fewer calories!
Do non-alcoholic drinks taste like their alcoholic counterparts?
This question is a major topic of discussion when it comes down to the argument over alcoholic versus non-alcoholic drinks. A simple, summarized answer we can give you is that there is none. Why do you ask? This is because it varies differently with each product and how it was processed or manufactured. Some non-alcoholic wines retain their taste even without alcohol. Some drinks initially contain no alcohol but are made to mimic the taste of alcoholic drinks, while other non-alcoholic drinks taste as bitter or as good as their alcohol counterparts depending on how you perceive the taste.
Why You Should Trust Us
We understand how confusing it might be to look for a product without a clear description of what it tastes like to help you easily pick. We took our time to go through countless pieces of customer feedback, opinions, and answers concerning these products to figure out which ones are actually worth spending money on to guarantee great taste and quality.
How We Picked
We had a couple of things to keep in mind as we considered which products made the cut. We had to make sure that we covered all topics that would be of interest to you as you considered your best options.
Taste: The taste of anything we consume heavily determines whether we like it or not. It is highly unlikely that you would enjoy drinking something whose taste you find appalling. The flavor of non-alcoholic beverages varies greatly depending on the drink itself. It's all about finding what you find pleasing. The options we offer you on this list all have a harmonious taste that most people find pleasing or at least tolerable.
Flavor: Each drink or beverage tries to have its own unique flavor that acts as a signature characteristic that goes without saying. This list has a variety of unique and great new flavors, which you may have tried, but we guarantee you will find them interesting and refreshing.
Health Benefits: The major benefit of non-alcoholic drinks is that they have minimal alcohol amounts, so you get fewer calories and less loss of cognitive ability, unlike their alcoholic counterparts. They also have minimal amounts of sugar in them, so they have extra added health benefits brought about by their naturally added ingredients to boost your health even more.
Calorie Intake: As stated in the health benefits, these non-alcoholic drinks offer you little to no calories. The product with the highest calorie count on this list has only 20 calories per serving, which is considerably less compared to alcoholic drinks.
Aesthetics: A great drink comes in a great package. From very artistic cans with limited edition art to simplistic but luxurious packages, the items on this list are eye-catching.
Price vs Quality: The items we have picked for you are well worth your money looking at their quality aspects. These are top-rated products that are actually worth what they are priced at.
Age Limit: The age limit to drink these listed products is set by law at 21 years old. Even though they are termed "non-alcoholic," extremely low traces of alcohol may still be present because drinks with a percentage of less than 0.05 ABV legally pass as non-alcoholic drinks.
Care and Maintenance
Awareness for cutting addictions
Cutting any addiction is a step-by-step journey. While these non-alcoholic drinks may offer some form of satisfaction as a substitute for whatever form of alcohol you prefer, kindly note that this is not a foolproof method to help you recover from alcoholism. We would advise that you seek the help you need from a professional. Be sure to include your family to offer the support you need in your journey. It takes courage to face a problem, and even more, courage to commit to changing it. We do, however, wish you the best of luck on your journey!
Be aware of age limits or licensing requirements when purchasing alcoholic beverages
You must understand and be in the know, especially about the legal purchasing ages for most of these drinks. Most states in America have a legal drinking age of 21 years, old, even if these products are non-alcoholic. It would be wiser to be in the know rather than face legal charges.
Prevention of spiking
As much as we all want to be safe and are good people at heart, you never know who or what is lurking out there waiting to take advantage of that single moment in which you lower your guard. As such, it is paramount to take precautions and take all measures necessary to avoid giving anyone a chance to do such a thing. Below are some of the tips you can use to make sure you are on the lookout and also remain safe. Make sure you plan your night out, including your journey to and fro. Ensure the venue you are going to is licensed because such venues are required to take steps to ensure the safety of their customers.
When going to a pub, club, or party, it is always wise to bring some friends for safety, especially if it is a place you are not familiar with. Always stay aware of your surroundings when drinking and avoid indulging in situations you are not comfortable with. Keep your mobile phone closed and charged at all times, just in case you need to call for help. Always buy your own drink and watch it being poured to avoid any suspicious behavior. Remember that you can only trust yourself; anyone can have malicious intentions. Avoid accepting drinks from strangers, and never leave your drink unattended while you dance or go to the toilet. Do not drink or taste anyone else's drink in the club or party, even when offered. Finally, it would be wise to throw your drink away if you think it tastes odd, has a funny foreign color, or has excessive fizz.