The Best Nail Clippers for 2023
Stylish and practical nail clippers for good personal grooming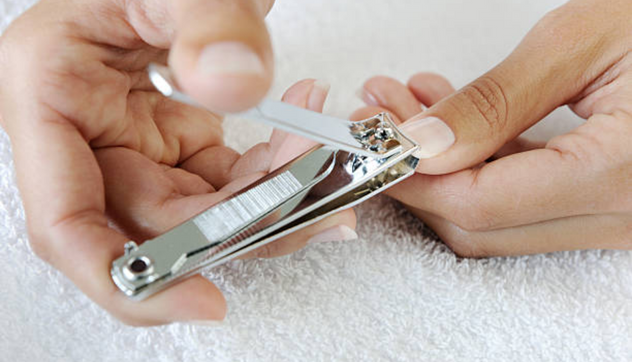 Nail clippers are a must-have personal hygiene accessory. They assist you in maintaining consistently short, tidy, and clean nails. However, you should not just use any nail clipper, especially if you have weak or brittle nails. There are so many options available on the market today. Some are basic with no additional accessories, while others come with a file and a key ring. In this article, we'll take you through the process of choosing the right nail clipper.
How We Picked
Sharp Enough Blade

Nail clippers should have an extra sharp pair of blades so that you can clip your nails in one clean motion. Given that the blades become blunt over time, it helps to buy super sharp ones.

Easy & Comfortable to Use

Nail clippers have a few joints. The smoother these parts move, the easier and more comfortable the nail clipper will be. You should get one that fits your hand comfortably and matches the toughness of your nails.

Overall Design and Build

The design and materials affect the feel and efficiency of nail clippers. You should go with nail clippers with a straightforward design and a decent file. A simple clipper is also easy to put together in case it falls and disintegrates.

Price

Nail clippers are simple, inexpensive accessories that should be replaced from time to time. We made sure to only go for top-quality and particle pieces.
Who This Is For
Nail clippers are for everybody. They allow you to clip your nails just about anywhere and at any time. Nail clippers are also helpful for people who prefer to trim their nails at home as opposed to going to the salon.
Nail clippers vs. scissors
Scissors and nail clippers are two very different tools. Scissors are designed to cut paper, while nail clippers are designed to trim and shape your nails. Scissors are also used for trimming hair and cutting out material, while a nail clipper is only for trimming your nails. Both scissors and nail clippers can be used to cut or shape your nails, but they do it in different ways. However, there are small scissors that can be used to shorten extra-long nails before going in with clippers.
Nail clippers have a rounded tip that's designed to cut the nail at an angle and avoid damaging the quick (the tiny blood vessels in a nail that helps it grow). Scissors have a straight, pointed blade that cuts straight down into the quick.
Why You Should Trust Us
We know the grooming industry can be a confusing place. You might be wondering whether your nail clipper will be able to help you achieve the look you want, and we want to make sure that you're getting the right tool for the job. So we've done an in-depth analysis of what the market has to offer and compiled a list of the best nail clippers.
We took into account how well they're built, what materials they're made out of (and when it comes to materials, you want something that's going to last), and what kind of safety features they have.
How We Picked
There are so many nail clippers out there that it can be hard to find the right one. We tested and evaluated a decent number and narrowed it down to the top 4. We tested the sharpness of the blade on each option. This is important because if a nail clipper isn't sharp enough, it will damage your nails. And, knowing that no one wants to put too much pressure on their nails as they clip them. We chose nail clippers that are comfortable and are neither too big nor too small for one's hands.
We also checked the design, to see if it gives the impression that it's something a professional would use. And of course, the look isn't enough; the design should be sturdy enough to handle tough nails. Some of our picks have eye-catching designs, and others are simple enough to satisfy the minimalist.
We looked at how well each nail clipper was constructed and whether or not it was easy to clean. And next up, we picked nail clippers that were lightweight but also durable. The perfect balance is between these two qualities! As for the price, we unconditionally looked for a value proposition. So we chose quality and well-priced pieces only.
Care and Maintenance
With all the tools in your kit, it's important to keep your nail clipper clean and sanitary so that you can use it for many years to come. Therefore, here are a few tips to take care of it and prevent it from rusting.
Keep the clipper clean by wiping it down with a cloth every time you use it. If there are any cuts on your skin, be sure to clean them up quickly and thoroughly so they don't get infected!
Sanitize your nail clipper after each use by putting it in boiling water for at least five minutes (but no more than ten). This will kill germs and bacteria that may be present on the surface of the blade or inside its housing unit. You should also store your nail clipper in an airtight container after each use so that any remaining moisture doesn't become trapped inside its body where it can ruin some other parts of your device over time.
And finally, if you find that the clipper is catching rust, you can use a steel wool pad to wipe off the rust and keep it clean. You can also use toothpaste to clean off any residue or dirt from the clipper.