The Best Multivitamins for Men for 2023
These multivitamins for men contain all the nutrients you're lacking in one tablet, making them perfect for supplementing your diet.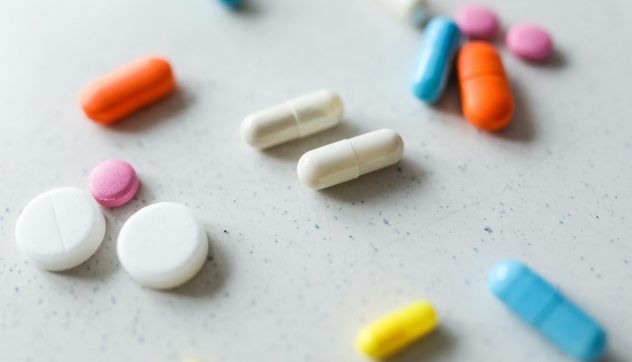 Proper nutrition is vital for the overall health of any individual. Given that the food we consume may not be enough to meet our body's nutritional requirements, it's important to supplement your diet with multivitamins. Men and women require different levels of vitamins and nutrients based on body size, and multivitamins for men are designed to provide the necessary level of the appropriate nutrients to an average adult male's body.
For anyone looking to supplement nutrients in their diet, there are numerous brands and types of multivitamins for men on the market. In general, the formulation for multivitamins for men may include vitamins A, B, C, D, E, and K, calcium, potassium, zinc, biotin, niacin, riboflavin, and thiamine, among others. Some products may have specific blends of vitamins and nutrients to target specific health conditions. We've put together a list of the top multivitamins for men to make your decision easier. These supplements have the ideal formulation, are of the highest quality, and provide the proper amount of minerals for simple absorption.
How We Picked
Essential Nutrients and Vitamins + Other Ingredients

Given that the aim of consuming multivitamins is to supplement nutrients in the diet that are not easily absorbed from food, we considered multivitamins for men with essential vitamins, minerals, and other ingredients in adequate dosage to fill the nutritional gaps.


Taste

Many people are fussy about consuming multivitamins due to the distinct metallic taste that comes from the presence of certain nutrients. As a result, we used taste as a selection criterion, looking for variants with natural or neutral flavors that consumers prefer.


USP Verification

We considered USP verification during selection to choose high-quality and safer alternatives for supplementing nutrients in the diet. We also looked into third-party testing of products that would attest to their quality and potency.


Price

When it comes to health, there should be no compromise on price. However, there are also viable options for multivitamins for men at affordable prices, which we have considered in making our selection.

Who This Is For
These multivitamins are for men who want to supplement their daily diet with adequate nutrients. Men often don't get the necessary vitamins and nutrients through food, so multivitamins serve as a supplement for better nutrition absorption for adult men of all ages.
Gummy vitamins vs. pills
Multivitamins for men are available in both traditional pill and capsule forms, as well as gummies. The latter are chewable supplements with a texture similar to gummy candies. Multivitamin capsules and pills typically contain more nutrients and allow for better absorption. Many people prefer multivitamins in the form of gummies because they are easier to swallow than pills or capsules and do not leave an unpleasant aftertaste. However, most gummies contain added sugars, and even sugar-free gummies contain citric acid, which can harm the teeth. If you prefer gummies to pills, make sure you only take the recommended amount to avoid vitamin overdose.
Why You Should Trust Us
We conducted extensive comparisons of various brands and products to shortlist those that adhere to health regulations and Food and Drug Administration (F.D.A.) requirements. The products we chose were also based on existing customers' user experiences and ratings for individual criteria such as composition and effectiveness.
How We Picked
Different types of multivitamins for men have different nutrient compositions. This made it difficult for us to choose the best multivitamins, but we evaluated the numerous possibilities based on many factors. These included USP verification or third-party testing, their type, taste, composition, ingredients, and pricing. We also analyzed the dosage of various multivitamins and whether they were offered as one-time purchases or subscriptions for the benefit of customers.
USP Verification
We carefully considered USP verification when making our selection. Even though a USP certification is a manufacturer-initiated initiative and not required, if a product is USP certified, it attests to the quality and potency of the multivitamins' contents as stated on the product's label. We also considered third-party testing as a testament to the quality and potency of components in the absence of USP verification.
Essential Nutrients + Vitamins
Men's bodies have different nutritional requirements, which vary as they age. In selecting the best multivitamins for men, we looked at the presence of these essential nutrients and vitamins in each individual product. Experts agree that any good multivitamin supplement for men must contain vitamins A, B12, E, D, and K, in addition to magnesium and zinc. Other nutrients can be selected based on the specific needs of individual users.
Other Ingredients
Most multivitamins for men come with different ingredient compositions that go beyond the essential nutrients. These can include nutrients like vitamins and minerals that have a specific role to play in the body, as well as herbs, whole foods, or raw fruits and vegetables that have a variety of functions including enhancing immunity, promoting heart health, etc.
Price
Most multivitamins for men come at affordable prices for regular consumption. Some varieties are also available on a subscription basis, allowing you to save more. In our selection, we sought reasonably priced products and cost-effective alternatives.
Taste
Many people do not like the metallic taste of multivitamins, which comes from the presence of certain nutrients; hence, brands offer products with natural flavors to mask this taste. In selecting our picks, we considered taste, but we steered clear of multivitamins with artificial flavors.
Quantity
The number of pills or capsules in each package and the number of pills to be taken in each dosage are both considered to be part of the quantity. Convenience ratings for products were highest for those that provided enough doses in a single package and for those that provided more nutrients in fewer dosages.
Care and Maintenance
As with any dietary supplement, consult your healthcare practitioner before using any multivitamin especially if you anticipate surgery, take medication regularly or are otherwise under medical supervision
How many capsules should I take a day?
Consumption patterns differ depending on the type of multivitamin. Some vitamins should be taken once or twice a day, while others should be taken once a week. It is best to consult your doctor for more precise information based on your body's nutritional needs.
Where and how to store when not in use
After consuming them, store them in a cool, dry place away from heat or moisture. Avoid keeping them in the refrigerator, as the condensation from the cold can cause the vitamins to lose their potency. If you have children and pets, keep your multivitamins in secure, childproof containers.