The Best Mug Warmers for 2023
Keep your drink warm with the best-fit mug warmer.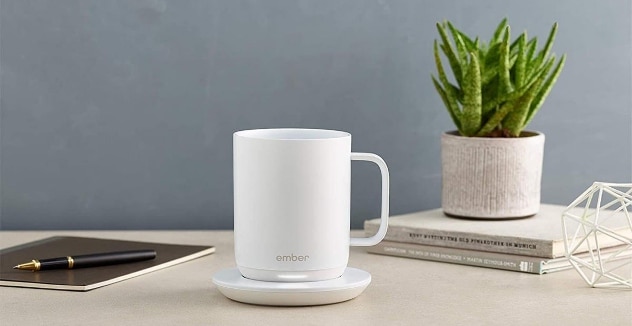 Have you ever had a cup of coffee or hot chocolate that was just too cold?
Did you ever want to make sure your mug stayed warm for as long as possible, but it got cold way too fast?
Or maybe you were in the mood for a hot drink but didn't have any in your kitchen. You then thought about heating some up with water in the microwave and putting it into a mug. But that's not really the best solution, isn't it?
If this sounds like something that has happened to you before, we have just the thing for you! We've put together a list of four best mug warmers that we've found on the market today. These are all great products that will help keep your drinks nice and warm while also looking great on your kitchen countertop or table when not being used.
How We Picked
Size and Shape

It's important to consider the size and shape of the mugs you use most often. While some mug warmers are designed to accommodate a wide range of sizes, others may not work as well with your mugs.

Material

Verifying the mug warmer's material is of major importance. Before purchasing one, you should choose the material that matches your needs perfectly. The type of surface needed for your application will determine which material is suitable for you.


Temperature Control

Temperature control is important because it allows the user to set the temperature at which they want their mug warmer to heat up their drink. The mug warmer allows you to adjust the temperature according to your drink type.

Cost-Effectiveness

It's important to consider cost-effectiveness when buying a mug warmer because you don't want to spend a lot to get one. You need to make sure that the device will do its job, but at the same time, it's affordable.

Our Top Picks
Best Pick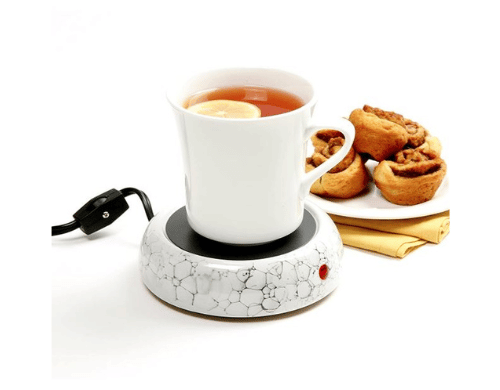 Great for use at the office, home, dorm and travel!
Includes on/off switch with neon light indicator and an extra long 60"/152cm cord
This Norpro mug warmer is the perfect combination of function and beauty. Being as aesthetic should not be at the expense of how effective it is to warm your drink quickly and evenly.

Runner Up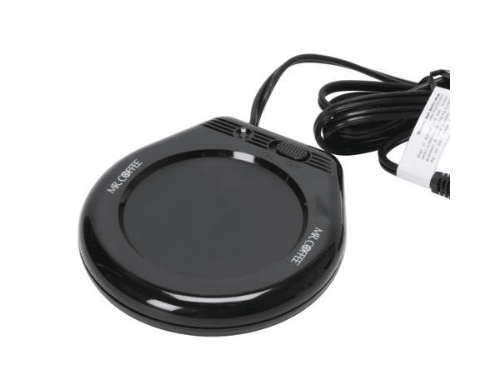 Keep your favorite mug of coffee, tea or cocoa hot when you want it.
Includes a convenient on/off switch with on light indicator and extended cord length to use almost anywhere.
Mr. Coffee Home Mug Warmer is the way to go for those looking for a functional mug warmer at an affordable price and one that can handle your different sized mugs.

Most Cost-Effective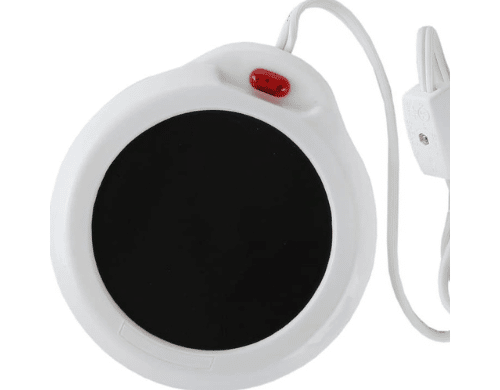 This mug warmer is a kitchen tool you can use every day
Features a sleek, low-profile design made from durable lightweight components
The Home-X mug warmer is the choice to go with if you're looking for a quality mug warmer and are not willing to spend crazy money on it.

Everything We Recommend
Best Pick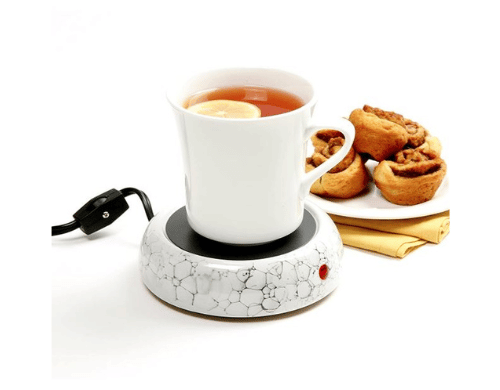 Great for use at the office, home, dorm and travel!
$19.99
Runner Up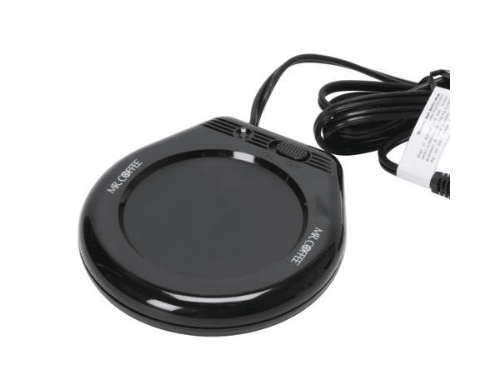 Keep your favorite mug of coffee, tea or cocoa hot when you want it.
Most Cost-Effective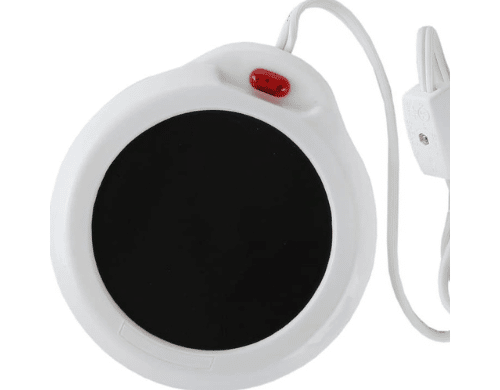 This mug warmer is a kitchen tool you can use every day
$11.99
Who This Is For
The people who need mug warmers the most are people who love to drink tea, coffee, or any other hot beverage at home. Mug warmers can be used for many different purposes in the home. You can use mug warmers to keep your food warm and fresh for a longer period of time. You can also use mug warmers at work to keep your drinks hot and ready whenever you are thirsty.
Are mug warmers worth it?
Mug warmers are absolutely worth it. You might be thinking: "I already have a mug, and I can hold it with my hands." But what about when you're working? Or driving? Or sitting on the bus? If you don't have a mug warmer, how are you supposed to keep your coffee hot?
The answer is simple: Get one! A mug warmer will heat up any mug in just minutes so that even if you're stuck in traffic or away from a wall outlet, you can still enjoy your favorite drink at its optimal temperature.
Mug Warmers vs Mug Cosies
Mug warmers and mug cozies are two very different things. Mug warmers are electronic plates that you put on your desk or bedside table to keep your coffee or tea warm. They're great for keeping your drink at the right temperature, and they'll also keep it from spilling or getting cold if you get distracted with work or a good book.
Mug cozies are knitted wraparounds that keep your hands from burning when holding hot drinks. They're more decorative than mug warmers but less useful in terms of keeping drinks at the right temperature for longer periods of time.
Why You Should Trust Us
Well, we've been doing this for a while now, and we've learned a thing or two about what makes a good mug warmer. And one thing we know is that it has to have high-quality components. A mug warmer is an investment — you want something that will last, so you can get years of use out of it. That's why we only recommend products made with high-quality materials and built to last.
We also know that price matters. We don't want anyone to feel like they can't afford a mug warmer because they're too expensive or too cheap. We try to find products at all price points so everyone has access to them!
So if you're looking for a mug warmer that won't break the bank but will still keep your coffee hot all day long without fail, check out our selection today!
How We Picked
When it comes to mug warmers, we know you want the best. So we've done the hard work for you. We scoured the internet, took notes on all the different products out there, and narrowed down our selection of mug warmers to only those that were truly worthy of your attention.
We focused primarily on mug warmers with powerful and efficient heating elements. To that end, we liked mug warmers that offered some degree of temperature control and checked for warmers with handy light indicators to let you know when your drink has reached the desired temperature.
We liked durably made mug warmers that were both heat-resistant and flame retardant, in addition to being liquid-proof to help against accidental spills. We also liked mug warmers that are not huge in size, compact, and most importantly can be taken elsewhere.
We also preferred going with mug warmers that are easy to use and were sleek and attractive looking.
Finally, we made sure to pick mug warmers that are the most cost-effective.
Care and Maintenance
You should take care of your mug warmer and ensure its maintenance. Here is how you can the points you need to consider:
Cord maintenance
The most common problem with mug warmers is a damaged cord. The cord can be damaged by over twisting, or even by pulling on it too hard. If you use your mug warmer, make sure the cord is not pulled on too hard or twisted around too much, as this can cause damage to the wires inside.
If wired, how to prevent wire damage
If you're using a wired mug warmer, make sure there are no sharp bends in the wire where it enters the base unit or where it exits the base unit and connects to your wall outlet. Sharp bends in any electrical wiring can cause damage to the insulation around the wires inside, which will cause them to short out and stop working properly—or even catch on fire!
Electricity safety advice
Make sure that if you're going to use a plug-in device like this one that you do so only in areas where there is adequate ventilation (which means away from any flammable materials). Also keep in mind that plugging things into extension cords or power strips increases their overall load and could potentially lead them
Do not leave plugged in
Make sure that you unplug the mug warmer when you are done using it. Leaving it plugged in can overheat and damage the device's internal components. This can also lead to an electrical fire, which would be catastrophic for your home!
Do not leave unattended/to overheat
If you're going to be away from your mug warmer for longer than a few minutes, turn it off. Leaving it on while you're out can cause it to overheat and damage the internal components of your device. It may also lead to an electrical fire if there are liquids inside that spill over onto other hot surfaces (like your countertop).
Avoid liquids that may spill
If you want to use liquids in your mug warmer—say, if you want to make some mulled wine—make sure they are cool enough before pouring them into the small water reservoir at the bottom of the warmer. If they're too hot when they go into the reservoir, they could cause damage or even an electrical fire!
How to charge the battery when it's rechargeable, wired or wireless
You should charge your battery when it's running low on power or it has been unused for a long time. If you are using a wired or wireless mug warmer, you can plug it in and use a charging cable or simply place it on top of its base to get charged. However, if your warmer is rechargeable, then you need to connect its charging base with electricity before starting to use it again. It's important to follow these steps carefully because otherwise there may be problems with your device later on!
When should I charge my battery?
If your mug warmer is cordless or has a rechargeable battery then there is no need for regular charging because it will automatically get charged whenever needed. However, if you have a wired mug warmer then you should charge its battery every few months so that it doesn't run out of power unexpectedly while
How long does a mug warmer last?
The life of a mug warmer depends on the frequency of use, and the type of mug warmer. Some are made of plastic and heat up quickly, so they wear out faster. Others are made of metal, which lasts longer. If you use your mug warmer daily, it will typically last for about a year. If you only turn it on once or twice a week, it may last for up to three years.