The Best Mesh Wi-Fi System of 2023
With one of these mesh Wi-Fi systems, you can get rid of dead spots and take advantage of continuous high-speed Wi-Fi connections.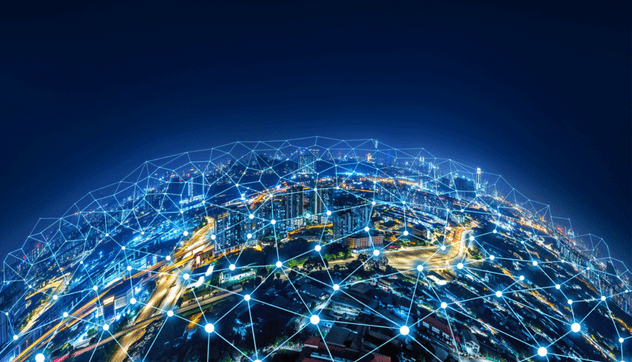 With a mesh Wi-Fi system, you won't have to worry about weak connections or dead spots anymore! Mesh Wi-Fi systems have a central router and numerous additional devices connected to them. This is in contrast to conventional routers, which only have one network device. You can get continuous connectivity under a single network identifier and eliminate dead or weak areas by strategically placing these nodes throughout your area. These routers are highly modular and scalable as well.
These routers cover your entire house or business area with a constant signal. Upgrading to a mesh Wi-Fi system is highly recommended, especially for those who often encounter dead spots or need to cover a broad area. When it comes to performance, these routers can surpass even the most incredible Wi-Fi extenders.
All the popular mesh Wi-Fi systems have been tested and reviewed by us to establish their performance, range, and usability to help you pick the best one!
How We Picked
Internet Speed

A mesh Wi-Fi network won't automatically speed up your internet connection and will function at the rate your Internet service provider allows. Different service providers give different internet speed options, so we chose options with great speed to ensure smooth and hassle-free usage.


Malware Protection

Great mesh systems come with security plans that ensure the safety of your online activities. While these may vary according to the package you subscribe to, they are essential depending on what you intend to use the system for. This is also worth considering, as subscriptions amount to lifelong costs.


Range and Strength

The area that the mesh system covers and its ability to connect and prevent dead spots are two options that were considered. We would not want you to pay to eliminate dead spots only to have a few remain. Therefore, range and strength were relevant factors in our selection.


Cost-Effectiveness

Each item on this list has been hand-picked as the best mesh Wi-Fi system currently available. We highlight products that provide the best value and explain why they may be the ideal option for your home, whether the focus is on performance, price, or features.

Who This Is For
You may want to consider a mesh-networking kit if you live in a spacious home too large for a single powerful router to cover; likely anything over 2,300 square feet, depending on the layout, is considered large. This router works best in a large apartment, a small house with signal-killing interior walls, or in a home, like a three-story townhouse, with an extremely long or tall, narrow layout.
What is a mesh Wi-Fi system?
A mesh Wi-Fi router, also known as a mesh system, connects multiple wireless access points so that they can all contribute to a single, seamless network that can be easily expanded to cover even the largest homes or buildings. It's possible that a mesh Wi-Fi router system would be the best option if you moved from a smaller dwelling and your previous Wi-Fi router was unable to provide the same level of wireless connectivity.
Mesh Wi-Fi system vs. Wi-Fi extenders
Typically, Wi-Fi range extenders will join an already established wireless network, broadcast a new network name, and transparently retransmit data back to the primary wireless router. In contrast to an extender, which can be added to an already-established Wi-Fi network, a mesh system is often installed in place of your existing WiFi. They work in tandem with your existing router and are intended to replace your complicated router and extender configuration with a number of similar units strategically placed throughout your home and used concurrently.
Is a mesh Wi-Fi system worth it?
A mesh Wi-Fi system may be the answer if your current network frequently disconnects or creates "dead spots" throughout the coverage area. Given that their coverage gaps filling design is tailored to these conditions, they are ideal for larger or older homes with thicker walls.
Why You Should Trust Us
Each mesh Wi-Fi system is put through testing to determine its speed and coverage area. We also consider each device's simplicity of use and functionality. To determine the maximum quantity of data that a router can transfer, we conduct our tests at a distance of five feet from it, free of any obstacles. Video streaming, online gaming, and other data-intensive activities, as well as multi-user connections, all greatly benefit from increased throughput. We evaluate the maximum coverage area of a mesh Wi-Fi system and the data transfer rates at five, 50, 75, and 100 feet from the router. We also evaluate the range and capacity of each system to cover a two- or three-story home, as well as its ability to broadcast and receive signals through common building materials. Each system is put through additional testing to see how well it communicates both with the main router and with the attached satellite devices.
How We Picked
Internet Speed
Theoretically, the speed of your mesh Wi-Fi system will be proportional to the number of bands employed. Some of the most advanced mesh Wi-Fi systems may reach lightning-fast speeds of up to 5.4 GB/s. However, the best ones often top out between 1 GB/s and 3 GB/s. Though most people won't be able to take full advantage of the maximum speed allowed on their connection, having a device with a greater total speed is still preferable.
Malware Protection
The built-in safety measures and parental controls of each product are also evaluated. Many manufacturers have included ongoing expenses, which can add up over time, in their finest mesh Wi-Fi systems. This is especially true for apparently vital features such as parental controls. We've singled these out in particular since some of the more expensive memberships include extra online security solutions that you may already be paying for with other providers but that we feel are worth mentioning on their own.
Range
Some mesh Wi-Fi systems can cover more space than that, but ideally, they should cover at least 2,000 square feet. It's important to calculate the total area that needs to be enclosed, including any external spaces like gardens and balconies that you'd like to be a part of the network.
Strength
If you install a mesh kit at a strategic location, you'll have coverage throughout the entire house. We evaluated each kit's performance in both ideal and challenging environments, gauging how well the mesh signals were able to be routed around obstructions like appliances and walls.
Price vs. quality
When deciding on a mesh Wi-Fi system, the most important factor for many buyers is the value offered by the system. That's why we factor in the value you get for your money by analyzing the importance of various features and making comparisons to similar products from other brands.
Bandwidth
Newer wireless routers typically broadcast networks on two frequencies, one with a longer range (2.4 GHz) but lower speed (typically 5 GHz), and another with a shorter range (100 meters or less) but higher speed. Dual-band, or 5 GHz and 2.4 GHz, is the standard for mesh Wi-Fi networks, however, some variants also include a third, overlapping 5 GHz band (known as tri-band). This means that the Wi-Fi access points can use one band to communicate with one another, freeing up the other two to maintain a stable connection. Sometimes called "tri-band," the 6 GHz frequency band is included in the coverage of modern mesh systems with Wi-Fi 6E (more on that below). We also considered this, since it's important to determine which of these you're dealing with to know how it'll affect connections and speed.
Safety features
We considered the placement of the switches and checked to see if the network systems come with safety features in case you may want to hit an emergency switch. We also considered the material used to make the devices to know how insulated they were.
Compatibility
Support for Wi-Fi 6 and Wi-Fi 6E in terms of compatibility with older Wi-Fi standards was something we also considered. While a large number of your gadgets might still lack support for Wi-Fi 6 or 6E. It is becoming increasingly commonplace, and we would not like you to be outdated.
Care and Maintenance
Setting up your mesh Wi-Fi system
Once you have zeroed in on a system, you can download its app. Unplug the router and use an Ethernet cable to connect it to the main node. Connect the router back to the main node and turn both on. You are asked to sign in to your mesh network account; you will have to create one if you don't already have one. You can then link your account to the main node by scanning the QR code provided at the bottom of the main node or entering the serial number. When asked, give the main node a name or an address. You can always add nodes later if it becomes too large or too small. One by one, plug in the nodes. After you add your planned nodes, check the speed of your network in each room of your house and anywhere outside.
Where to place your mesh Wi-Fi system
Depending on the size and layout of the property, strategically placing mesh Wi-Fi units is a bit of a science. The goal is to ensure that there are no dead zones in your home Wi-Fi network, which you will be extremely familiar with. It could be an entire floor, the garden, or a section of the property that is inaccessible due to an ungainly arrangement of the building's structural supports. Before beginning, it's wise to have a general notion of the total square meters you want to cover as well as the specific regions where you anticipate encountering the most difficulty. The coverage area is typically stated by the device and will provide a ballpark estimate as well as highlight any potential obstacles. In most cases, the primary hub must be located close to your Internet service provider's router, and the additional satellites in a typical two- or three-pack should be put on separate floors for optimal coverage.
What slows down a mesh Wi-Fi system?
In addition to distance from the router, obstacles such as walls and floors can reduce the strength of your Wi-Fi signal. This signal degradation will slow down transmissions. However, the mesh system will not magically improve your connection speed if your ISP is providing a slow connection (or if you are on a more affordable plan with fewer features).