The Best Men's White T-Shirt of 2023
Use our list of top picks to find the ideal white T-shirt for your needs.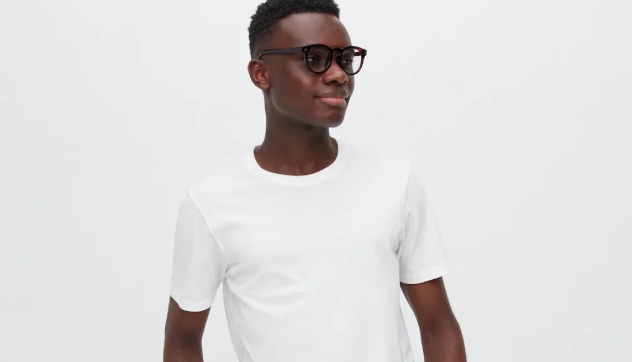 How do you go about finding the ideal men's white T-shirt? It may appear to be a straightforward question, but finding one that ticks all the boxes — from fit to comfort — can be difficult. After all, the more basic a piece of clothing is, the more obvious its imperfections appear. Nobody enjoys sliding on a boxy, ill-fitting white tee that feels as rigid as cardboard on their skin.
Finally, however, the search is over. To make your life easier, we've compiled a list of our top picks for men's white T-shirts that will keep you looking as stylish as ever.
Our Top Picks
Best Pick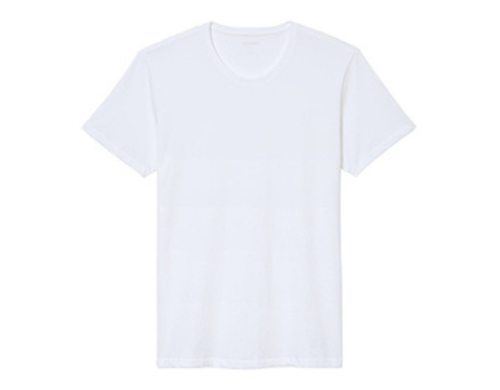 This go-to tee will feel like an old friend right from the first wear.
Runner Up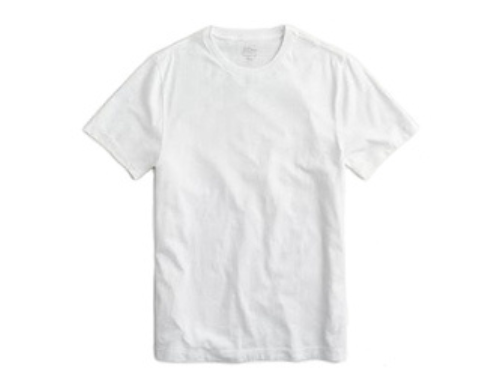 The Bonobos is a tee made of soft cotton for comfort & breathability.
Most Cost-Effective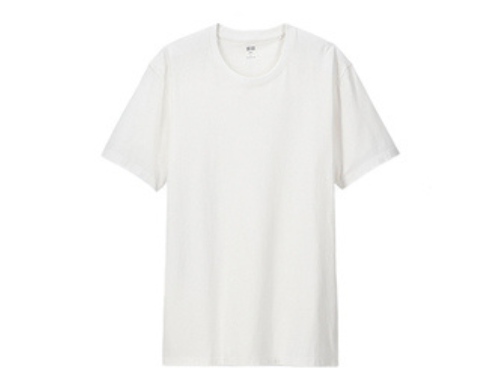 Looking for a more affordable option? This traditional cotton crew one is perfect for you!
Who This Is For
White t-shirts are one of the most basic items for any outfit, so it would be crazy not to have one. White is a color that goes well with all other colors and is interestingly ubiquitous. However, the tees that are being advertised here are for anyone who wants to select comfortable necessities that are of high quality.
White t-shirts have a clean, appealing, and sober appearance. Wearing a white T-shirt makes you appear incredibly uncomplicated and can be worn on almost every occasion, such as parties, office casuals, dates, etc.
T-shirt vs. undershirt
In simple terms, a T-shirt is outerwear. An undershirt is an underwear. A well-designed and properly fitting undershirt should not be worn as a T-shirt. Similarly, a T-shirt can't function as an ideal undershirt. Undershirts can be worn underneath both long and short-sleeve shirts, including polo shirts, due to their shorter sleeves. Undershirts can be worn to shield the body from stiff or otherwise uncomfortable fabric because they feature deeper v-necks. It makes dress shirts less translucent in order to reduce the amount of sweat absorbed by the fabric. On the other hand, t-shirts feature a shallower v-neck. It has a crew neckline with no collar, short sleeves, and a round neckline. They are made to be worn as shirts on their own and are thicker than undershirts. They also come in all sorts of colors with a variety of designs for you to choose from.
Why You Should Trust Us
We carefully selected the top white T-shirts for men, keeping your needs in mind at all times. We looked over many products and brands in search of characteristics that would make your pick ideal and unforgettable. To learn more about what makes an exceptional T-shirt, we studied reviews of T-shirts from reliable sources.
How We Picked
We are committed to giving you the best recommendations, and that's why we usually search through various products and examine their distinct features to determine whether they might be the best fit for you. We've analyzed our choices based on past customers' experiences and their reviews of their use and choice of T-shirts. The choices we made were based on the following factors:
Material
The quality of the T-shirt is significantly influenced by the fabric. If you want to feel better while wearing a T-shirt, buy one made of high-quality fabrics. Even if two shirts have the same color and pattern, the one with the superior fabric will perform better.
People frequently look at the price but neglect to consider the shirt's material. Take the extra mile to choose 100% cotton fabric without fabric blends such as polyester. Natural fabric fibers such as cotton are durable, easy to care for, and allow your skin to breathe.
Fit
Your body shape and fit are the first things to consider before purchasing a T-shirt. If you are a healthier person, you should choose a wider T-shirt rather than a tight-fitting one because a tight-fitting tee will not conceal the weight of your tummy. However, if you are a slim person, you should select tight-fitting tees to enhance your appearance. T-shirts can be quite helpful in enhancing your body's appearance, even if you don't have a muscular physique.
Durability
High-quality T-shirts are those that are made of particularly soft, long-lasting fabric that is also breathable and durable. Durable T-shirts are also ones that do not fade or tear easily after being washed. A durable T-shirt should have even stitches at the seams, no loose threads, and collars that don't stretch out when pushed over your head.
Design/style of neckline
There are two neckline designs for t-shirts: v-neck and round neck. Now, which one is more suitable for you? The v-neck is usually suitable for slim people. The deep cut of the v-neck reveals and emphasizes the built-up chest, makes your height obvious, and balances a narrow face or short neck. For healthier people, thick collars are a good choice. This style pays little attention to the upper torso and does not expose the neck too much.
Price
Brands that are well-known and popular are generally reliable and have quality control measures in place. However, this can ramp the price up. Prices range according to the brand, so be aware of your budget when shopping. We made sure to choose picks that fit everyone's budget.
How We Picked
Material + Comfort

The material a white T-shirt is made of is a crucial consideration when choosing a brand you because it affects how comfortable it will be to wear.



Stitching + Fit

When selecting a white t-shirt, the shirt's stitching becomes essential to its fit and shape. Nobody wants to spend money on a T-shirt that won't look nice on them.



Durability

A product's quality is reflected not only in how effectively it fulfills its intended purpose but also in how long it lasts. One important element to consider is the durability of the T-shirt one wishes to purchase.



Price

Quality clothing, while more expensive, is inherently made better. From the high-end fabrics that last longer to the stitching clothes, you spend more on are designed to last.

Care and Maintenance
There's no point in buying a decent white T-shirt if it deteriorates quickly due to poor care and maintenance. No matter how wonderful your white T-shirt is, you must take good care of it because whites in particular typically require a higher level of attention and care. Your favorite white t-shirt should constantly be kept spotless and new to ensure that it lasts as long as possible.
Unfortunately, it's nearly impossible to prevent your white shirts from absorbing stains and grime, and there's always a chance that your shirt will eventually turn gray. However, if the right upkeep practices are implemented, your white shirts will probably stay in good condition for a very long time. You can observe the following procedures:
Wash regularly
Washing your white T-shirts as frequently as you can is imperative, especially after one or two wearings. Avoid leaving stains on your garments for an extended period to prevent permanent and impossible-to-remove stains. Additionally, be careful not to wash your shirts too frequently since this could weaken the fabric and cause them to degrade quickly.
Keep it separate
Never wash whites with clothes of other colors. Washing machines now have mixed settings, whereby you can wash whites with colored ones, but colorfast items leak minuscule dye particles, which can transfer and, over multiple washes, turn your white tees gray. Even if your white tee has thin stripes or a small print, make sure you don't mix it with your all-whites.
Wash thoroughly
Make certain that you do not wash in a hurry and leave some areas unwashed. Wash in the details, from the neck to the armpits and all the way to the cuffs of the sleeves. Make sure to thoroughly rinse and dry in the sun.
Other tips for you:
Be careful with bleach.
Use detergent with optical brighteners.
Use the hottest water you can
Always measure your detergent precisely.
Add a laundry booster
Choose a detergent with a bleach alternative.
When not in use, keep your shirt neatly and correctly arranged, and store it in a place where it won't get stains or dirt, such as a leather bag or a wardrobe.
Ironing instructions
Ensure the iron is clean
Get your area set up
Fill up your iron with water
Get your iron on and well regulated
Position the shirt appropriately and iron each side smoothly.
Pack the shirt neatly and arrange or hang it properly.