The Best Men's Underwear for 2023
An alternative to the classic boxer, this range of briefs is excellent for everyday wear.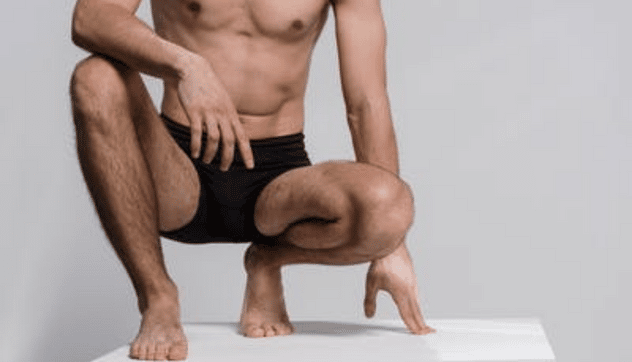 A man's underwear should provide superior comfort and support. Your undies protect your "family jewels," and as such, picking the right underwear style is an important activity. Choosing the right size for your underwear can be difficult, especially when you shop online. In order to avoid unpleasant surprises, it is imperative that you select your underwear carefully and precisely before purchasing it. There's nothing worse than feeling cramped and compressed in your underpants.
Getting comfortable underwear boosts how you feel both inside and out. The waistband should be strong enough and soft to hold your boxers in place and prevent them from getting non-pleasant ideas like moving higher than your trousers or pinching the skin. The underwear should also grip your legs well, so they don't ride up. All these features are available in different brands, but we've saved you the trouble of going through them all by reviewing the best.
How We Picked
Material/Comfort

When it comes to inner wear, breathability is key. You want to avoid trapped heat and sweat. We looked into various fabrics for men's underwear and cotton, bamboo, and modal stand top. These materials are soft, and absorbent, and allow your skin to breathe.

Body Shape/Underwear Style

Your body shape and the style of underwear you choose should go hand-in-hand. For example, boxers are probably your best bet if you have a large waist. On the other hand, if you have large thighs, briefs will offer the most support.

Elasticity and Stretch

A good pair of underwear should have some give, but not too much. The waistband should be snug but not constricting, and the fabric should stretch as you grow. Tight underwear can cause chafing and lead to uncomfortable skin irritation.

Cost-Effectiveness

Not everyone is looking to spend a lot of money on underwear. However, cheap underwear is more likely to lose shape, stretch out, and fall apart after a few washes. As such, it's worth spending those extra dollars if you want something long-lasting.
Our Top Picks
Best Pick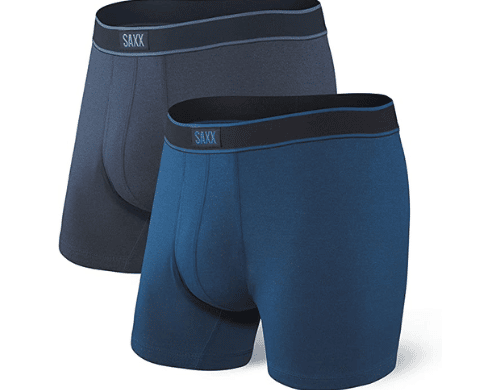 Adequate stretch with a supportive cup
The boxer's design incorporates a supportive cup that separates and supports the various parts of a man's anatomy.
Supportive boxer briefs with an adequate amount of stretch.
Runner Up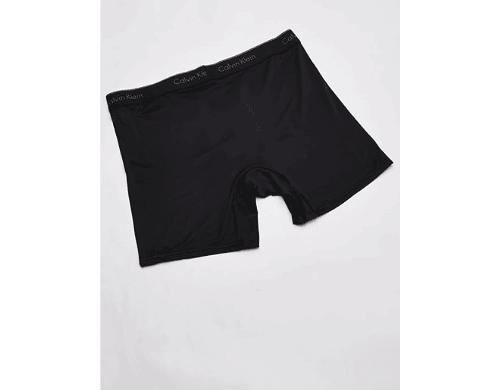 Stylish waistband with sufficient flexibility
The underwear has microfiber for extra flexibility and perfect fitting.
Repeating logo branded waistband boxers
Most cost-effective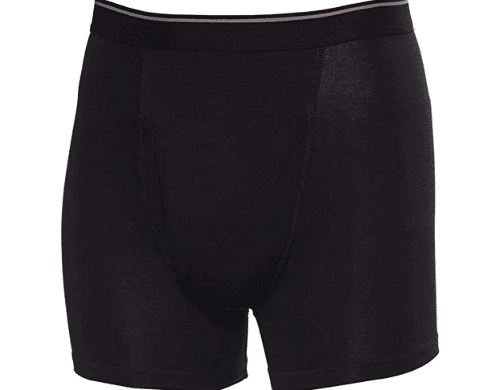 Affordable and comfortable underwear.
These underwear have a slight stretch and include a fly to add shape.
Best boxers to purchase if you need to cut on cost without compromising on quality.
Everything We Recommend
Best pick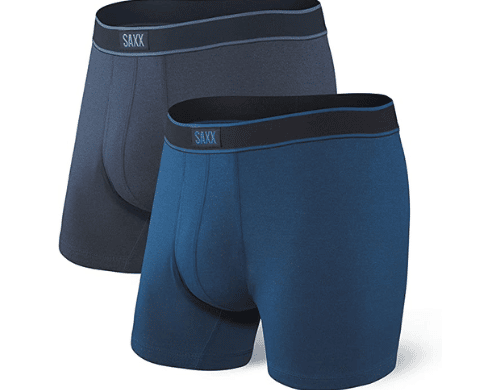 Adequate stretch with a supportive cup
$48.95
Runner Up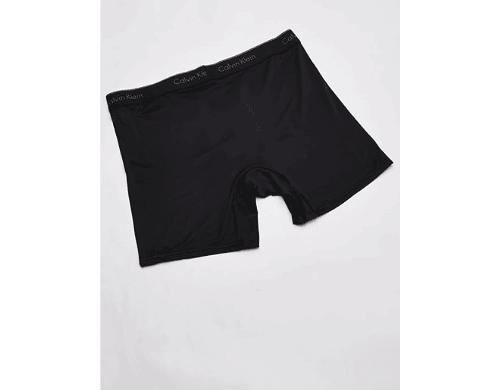 Stylish waistband with sufficient flexibility
$94.50
Most cost-effective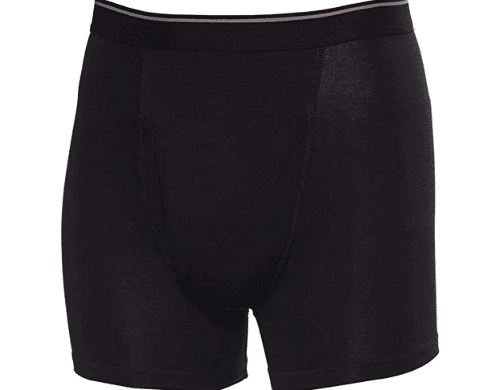 Affordable and comfortable underwear.
$25.98
Who This Is For
Underwear are a necessity for everyone since it's the layer that sits closest to your skin. So, if they don't feel right, it might be time to consider changing them. If you've worn skinny jeans before, you may be well too familiar with the feeling of them pressing down on your unmentionables. Now, imagine that, but without any underwear there to act as a buffer. Ouch! That's why we believe that everyone should invest in a good pair (or several) of quality underwear.
Different Types/Styles of Men's Underwear
Boxers
Boxer shorts provide the best circulation and are the least revealing design if you're not the type of man who often wears suit pants or skinny jeans. They are the most relaxed and loose-fitting type of men's underwear. They usually have an elastic waistband that helps them stay in place, but other than that, they don't offer much support. Other than that, boxers are great for men with bigger waists.
Briefs
They are a bit traditional but also the most popular style of men's underwear. Because the leg hole curves upwards toward the top of the thigh, it is perfect for men with larger thighs, as the fabric doesn't bunch up. They offer full coverage and support for the entire genital area. Briefs are perfect for men with large thighs.
Boxer briefs
These are a mix between briefs and boxers. They're usually tight-fitting but have more room in the crotch area than briefs do. Boxer briefs are perfect for men who want more support than boxers but do not want the constriction of briefs.
Thongs
Thongs are designed to minimize the amount of fabric in contact with your skin. They have a waistband that goes around your hips, and they have a strip of fabric in the front that goes between your legs. Thongs offer little to no coverage or support, but they do prevent panty lines. They are perfect for men who wear tight-fitting clothes or who are looking for a sexy option.
Trunks
Trunks are usually tight-fitting, but they have more room in the thigh area than boxer briefs do. Trunks also have an elastic waistband and usually a fly in the front. Trunks are a wonderful choice for everyday wear. With the popularity of skinny jeans, they have become an ideal option for tall, thin men with well-developed but not overdeveloped thighs.
Why You Should Trust Us
We've been researching and writing about underwear for years. In that time, we interviewed dozens of experts, including fashion designers, store owners, and professional laundry attendants. We've also tried out hundreds of pairs of underwear ourselves. With that in mind, we've tried to provide a mix of options in this guide to accommodate different preferences. Best Men's Underwear, however, must be comfortable, supportive, and durable.
How We Picked
We looked for underwear made of breathable materials like cotton, bamboo, and modal. For comfort, we wanted to find underwear that was not constricting and would not cause chafing. We also considered different body shapes, from thick thighs, big waists, and fuller buttocks to skinny thighs, and how they would benefit from different styles of underwear. 
For elasticity, we looked for underwear that had some give but not too much. Ideally, it should have a snug waistband but not constricting and of fabric that can stretch with growth. We considered underwear that would not lose its shape or stretch out after a few washes to ensure they are durable. Price and quality were also important considerations in finding affordable and well-made underwear to ensure day-to-day comfort.
Style and design were key to seeing what they are best suited for and their availability in the market. Quality underwear needs to be breathable. We wanted to find underwear that would keep you cool and dry throughout the day. Who doesn't love a bit of color? We wanted to find underwear that came in a variety of colors to suit everyone's taste. We also considered underwear that would be comfortable in warm weather and would not cause sweating and odors.
Care and maintenance
Washing can be tricky. You don't want to damage the material or cause them to shrink. Finer materials are more delicate. Therefore, hand washing is the most efficient and secure method for maintaining your men's underwear. If that's not possible, it is best to machine wash your underwear on a delicate cycle in cold water and then air dry them. If you must iron your underwear, do so on a low setting.
Be sure to air dry your underwear instead of machine-drying them. This will help to maintain the elasticity of the fabric. Additionally, air-drying your underwear will increase its longevity. High heat damages fabrics and, in extreme situations, outright destroys them.
You should wash your underwear after each wearing. This will help prevent any bacteria or sweat buildup that can cause odors. According to research, there are up to 10,000 living bacteria in clean underwear after washing it.
Wearing undergarments more than once will likely make one smell bad due to body fluid contamination, dampness, and bacteria growth. And none can dispute the pleasant sensation of donning a clean, crisp pair of underwear in the morning. So don't neglect to wash your undies every day.
Using a fabric shaver to remove loose threads from your older underwear will reduce pilling — also known as fuzzballs — and help your underwear look better for longer. It's something you can do and attribute to the economic situation without a doubt, as underwear is not the most affordable essential.
If you've worked, even once, you know that most of your sweat ends on your underpants. Therefore, set aside a few pairs you'll wear to the gym. Working out in your best underwear is unacceptable.
Replace your underpants every six months as a life rule. You should discard them whenever they begin to appear worn out and scraggly.