The Best Media Streaming Device for 2023
With this list, you can get a media streaming device to open up your world of entertainment to a variety of content.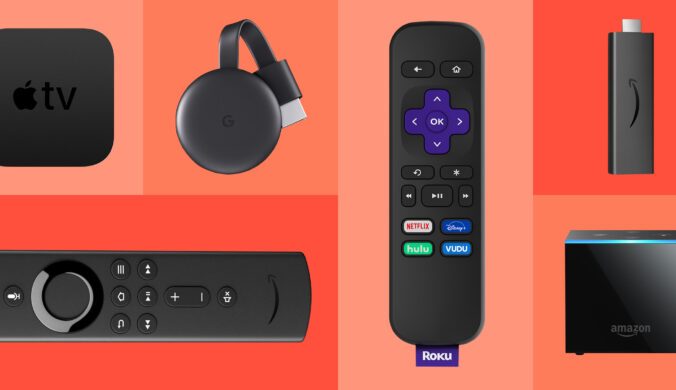 Following the advent of the Television, the setup of the living room area took a different form, one that was informed by the positioning of the TV. The seats were arranged to face the device as it quickly became the center of entertainment for any household. This was noted by a Media Theorist in the 1980s.
Traditional TV or popularly known as cable TV would produce its content across various stations. With time, the stations began to purchase additional entertainment from independent companies, however, they needed to fit into the station's image, therefore limiting the available content.
In the late 90s and early 20s, there was an increase in independent creatives making their content and finding an alternative to reach the masses, therefore, launching mail order services for them which were later replaced by streaming services, with 'Netflix' being a great example of such transition. These services offer a choice of media to consume and this distinguishes them from Cable TV.
Currently, many people spend a lot of time watching streaming services on their TVs or their handheld devices and cable TV is losing its initial market as it is being replaced by these services. For you to enjoy streaming services, you need a media streaming device or a smart gadget. We give you all the information you need to decide on the best available media streaming device of your choice.
How We Picked
Content Availability

Depending on your content consumption, different streaming services offer a range of products that will guide your subscription and eventual purchase.

Easy to Use and Search

A good device is easy to install, use and search for your content of choice. A further demonstration of the manual of 'how to…' always comes in handy.

Streaming Speed and Quality

Where internet speeds and connection is great, the media streaming should equally be of high quality and fast streaming speeds for the purpose of making the experience seamless and enjoyable.

Cost-Effectiveness

The cost of purchase of the media device and the subscriptions to the streaming services should not be more than you can comfortably afford, given that this is not a basic need but a necessary want sometimes.
Our Top Picks
Our Top Pick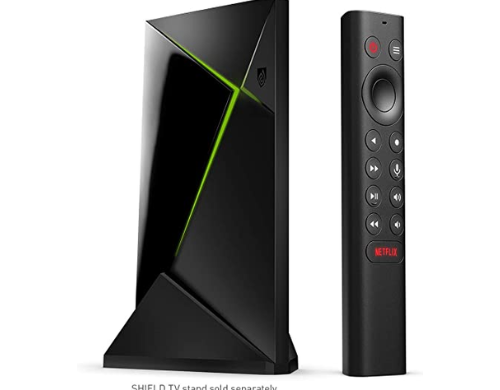 The best high-performing streaming device.
This high-end streaming device is perfect and compatible with many TVs. It has an ergonomic design specifically for gamers or persons who enjoy binge-watching programs. It has great speeds and picture quality and is compatible with any operating system so the user can easily cast their device. We think that it offers you great value for the money you will spend on it.
If you are a gamer or you simply enjoy great service and you don't mind spending the extra money for a seamless experience well then this is for you!
Our Runner-Up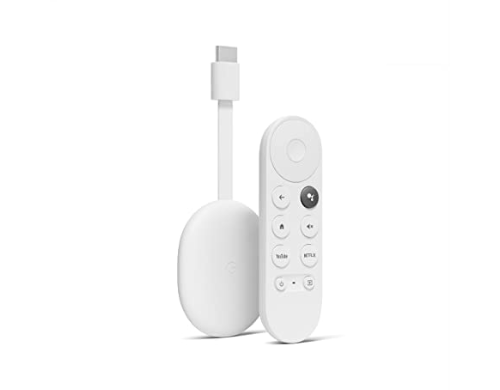 This offers a wide range of compatibility with many brands.
We love the sleek design on this device as it occupies very little space around your screen. It can also be easily packed in your luggage when traveling. It also has access to many streaming platforms and can be cast using any android device. Using voice command, you can set up this streaming device and use it together with other google enabled gadgets.

This sleek and easily portable streaming device is great for multiple devices as it is highly compatible with different devices.
Most Cost-Effective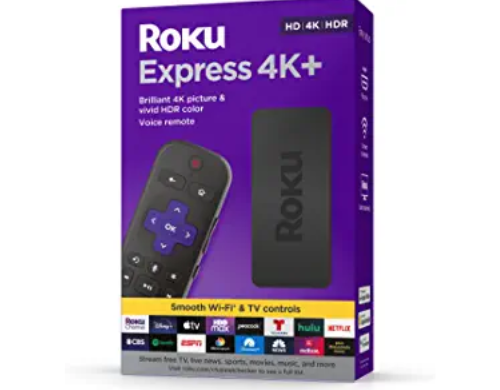 Get value for your money without compromising on quality.
This is easily the most affordable device for the products that it offers as compared to its peers. Unlike most streaming devices, it has free-to-air channels so even after purchasing it, if you are low on cash, you can use the free-to-air option. In our books, this is value for your money. It has amazing pictures and offers a fast streaming experience.
We all love a good bargain and this device is not only that but also real value for your money. You get quality at a good price when you choose the Roku Express 4k.
Everything We Recommend
Our Top Pick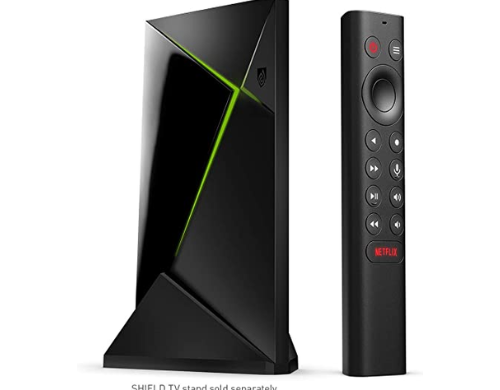 The best high-performing streaming device.
$189.33
Our Runner-Up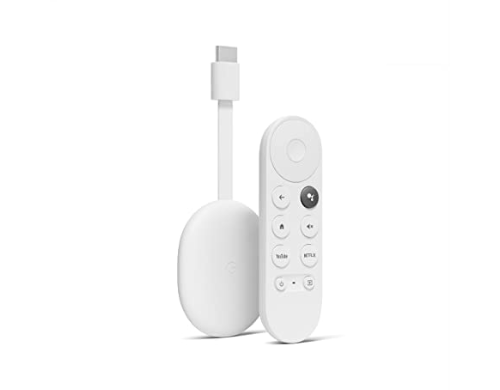 This offers a wide range of compatibility with many brands.
$47.98
Most Cost-Effective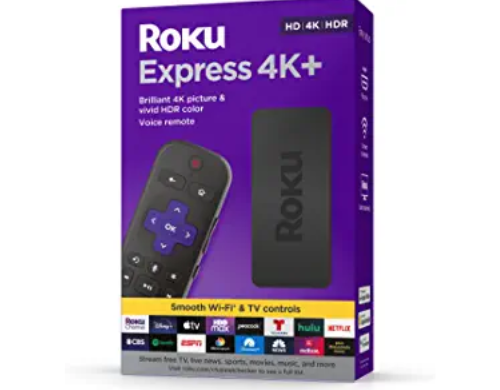 Get value for your money without compromising on quality.
$38.27
Who This Is For
If you feel like your cable TV has limited shows or you can't catch the programs that everyone is going on about because you don't have a smart TV or if you are away from home and still want to catch up on your favorite shows — then media streaming devices are an adoption that you should look into.
What is a media streaming device?
A media streaming device is an electronic device that you connect externally to your TV, monitor, or handheld gadget to access online content. Many options provide these services such as Chromecast, Amazon Fire Stick, Streaming Stick, and Roku streaming stick, with some offering better services than others.
Why You Should Trust Us
We took our time to research the available products in the market and then went on to the product reviews by specialists and consumers. Our carefully curated list was guided by various parameters with which we examined the devices. We think that when you work hard, you should play hard as well and one of the ways to do this is by investing in your on-screen entertainment.
How We Picked
The content available on the streaming device that you choose to purchase has to suit your needs. We examined the number and quality of media products at your disposal from one device to the other. The more the content, the harder it is to choose what you want to watch and this is where the search engine must be easy to use and able to form an algorithm that is curated to you and your taste. Your user experience should be enjoyable from the installation to actual media consumption. This is optimized by the ease of use of the device, particularly its remote control.
Fast speeds and great contact quality are two sides of the same coin. It is annoying when you are watching or listening to online media and there are lugs in the video which originate as a result of slow steaming speeds. The picture quality of the streams should equally match the high speeds to ensure that the consumer receives maximum 'enjoyment'.
We strongly believe that your purchases should be for your general satisfaction and should fit within your budget. Most media streaming devices have two costs, the purchasing cost, and the subscription cost. You need to be able to comfortably afford these so you don't live beyond your means.
Some devices work only with particular brands and might not be compatible with yours so before purchase, be sure that you confirm this with your retailer. Compatibility with your device is very important because otherwise, your purchase will not serve its purpose. If you are purchasing for gifting purposes, then this is an important aspect to confirm so that your gift is not redundant.
Care and Maintenance
After purchasing your preferred media streaming device set, check the back of your computer for the HDMI slots, to which you connect the HDMI stick. You need to power your streaming device and this is where you insert the available wall plug that connects with the set into a socket and power that on. Go to your TV set, turn it on then choose your preferred media input-which in your case is HDMI.
Using the remote that comes with the set, turn on your device then proceed to set up the rest of the functions to your liking. You need to be sure that the set you purchase is compatible with your TV provider and if not, just look into buying one that is right for you instead of switching out a whole TV for a streaming device.
You need to ensure that you have set your privacy and security settings to suit your needs. For instance, you might choose to limit the adult content on your streaming device or you can place a security lock such that your device is primarily accessible to you. All this can be curated to your liking.
Some media streaming devices are purchased on a one-time basis so you don't need to pay subscription fees while others require frequent payment for you to enjoy the products. You need to be sure about your purchase because that helps you plan your budget effectively.