The Best Mattresses of 2022
Invest in some of the best mattress available on the market right now for endless nights of amazing sleep.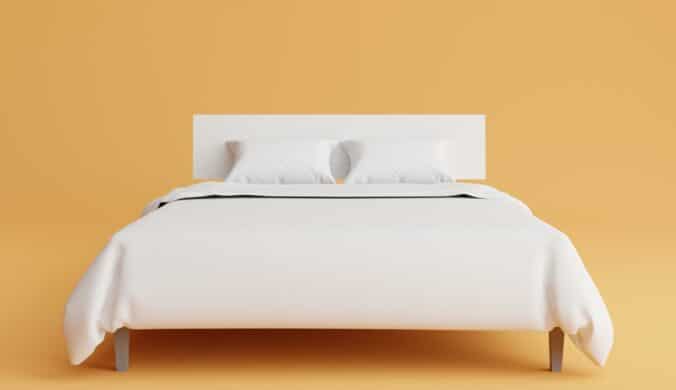 Sleep is as essential as any other part of your life, and the value of a good night's sleep cannot be weighed in gold (well, we haven't tried). If you're constantly tossing during the night and waking up in the morning wishing you had a bit more sleep, it's time to get a better mattress. Also, using your mattress until your two-year-old leaves home for college is not the best way to take care of your body. So, if you are lacking quality sleep, if your mattress has started to show signs of age, or if you just want to get a better one or buy one for the kids, you will find our recommendation of the best available mattresses priceless.
How We Picked
Firmness

The firmness level of a mattress helps determine how well you sleep on it as well as how comfortable it feels. This is why we examined various firmness levels before making our selection.

Material and Filling

Firmness, support, and comfort depend on the mattress's materials. However, some people are also allergic to some substances, while others prefer all-natural products. We also put this into consideration during our selection.

Size and Thickness

People of various weights will enjoy certain types of mattresses. In our selection, we chose mattresses that can accommodate everyone due to their various size and thickness options.

Cost-Effectiveness

We tested several mattresses so we could choose quality brands that were also cost-effective. It was this aspect that enabled us to narrow down the available options.
Our Top Picks
Our Top Pick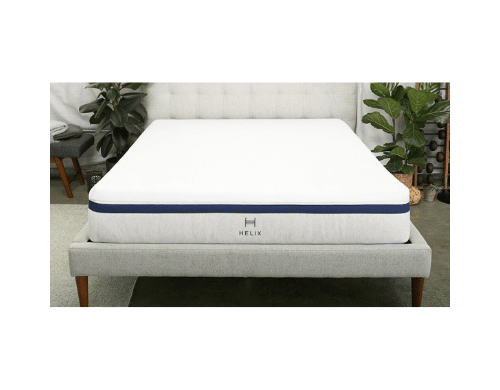 The mattress's medium hardness strikes a nice balance between the extremes of plush and firmness.
The Helix Midnight provides superior comfort and breathability thanks to the knitted soft touch cover. Individual preferences and sleeping positions were also carefully chosen to be accommodated by foam comfort layers, and the layers of memory foam and polyfoam work together to provide the ideal amount of softness, pressure alleviation, shape retention, and long-lasting firmness you require.
Long-lasting hybrid design with adjustable foam layers to meet each individual's requirements.
Our Runner-Up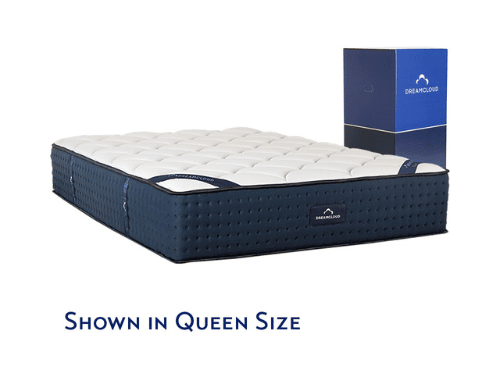 For both side and back sleepers, DreamCloud's medium firm texture was a great match.
Comfort, relaxation, and support are all provided by an extra 1.5 inches of supportive foam. An innerspring steel coil system measuring 8.5 inches in height allows for greater air circulation and breathability, reduces motion transfer, and improves edge support. And you can slip under the luxurious cover made from a blend of cashmere and other natural fibers and relax to enjoy a shift-resistant sleep.

The DreamCloud Mattress comes with gel-infused memory foam that molds to your body's shape and can provide support exactly where it's needed most.
Most Cost-Effective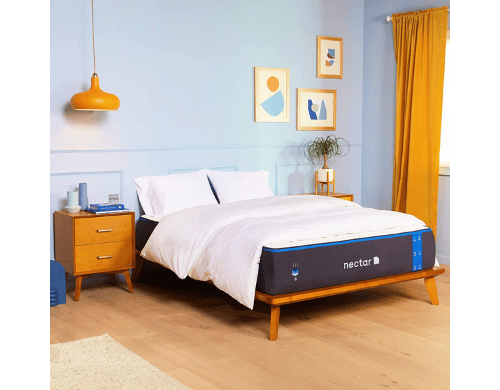 Comfort, convenience, and peace of mind at an unbeatable price.
The Nectar Mattress provides premium foam with four inches of convoluted layers that allow air to circulate while providing support and essential bounce without slippage. To ensure optimal performance from the top layers, an extra six inches of standard foam serves as a robust foundation that prevents your body from sinking in and grants you a peaceful sleep.
Relax and unwind on top of a cool, breathable quilted cover with pressure-relieving gel memory foam that provides ample padding for all of your body's contours.
Everything We Recommend
Our Top Pick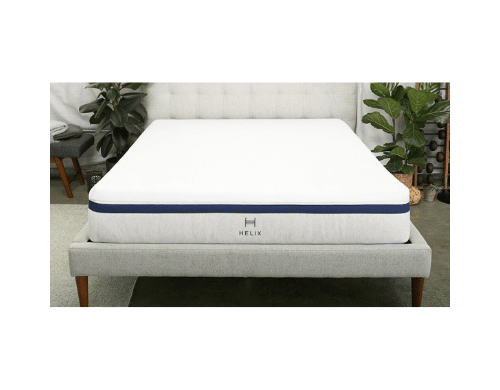 The mattress's medium hardness strikes a nice balance between the extremes of plush and firmness.
Our Runner-Up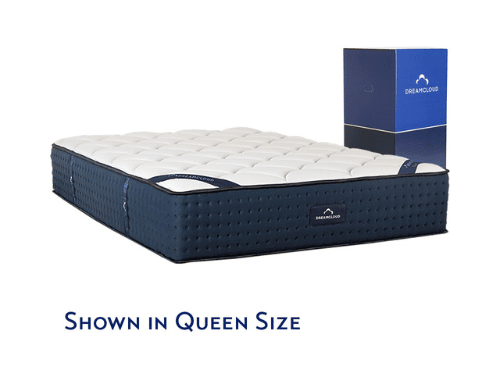 For both side and back sleepers, DreamCloud's medium firm texture was a great match.
Most Cost-Effective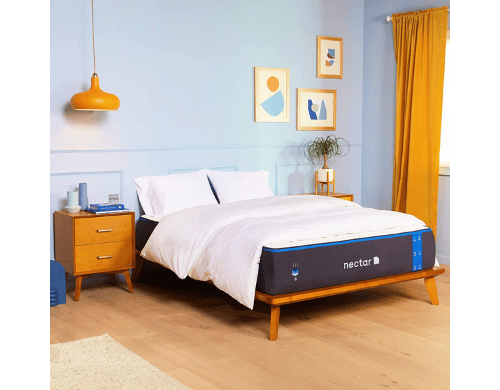 Comfort, convenience, and peace of mind at an unbeatable price.
Who This Is For
Since most mattresses only last between seven and ten years, if it has been more than ten since you bought your present one, it's probably time to upgrade. An obvious symptom that you may need a new mattress is sagging fabric. Sagging becomes apparent when a mattress's coils become less supportive or its memory foam loses its form.
What is the best mattress for back/neck/joint pain/support?
A meta-analysis on the topic of sleep and back pain concluded that a medium-firm mattress is the best option for facilitating comfort, greater sleep quality, and spinal alignment. This level of firmness is also highly recommended by professionals and is suitable for all sleeping positions. It's just as important to make sure your mattress isn't too old as it is to sleep on one that has the correct firmness and support, as studies have shown that people who sleep on a mattress that is less than nine years old experience less back pain and have better quality sleep.
How to measure your ideal mattress size
Measuring your mattress is essential for placing it in your bedroom, selecting the appropriate bedding, and accommodating any additional pieces of furniture. Furthermore, by taking measurements, you can make sure that both you and your sleeping companion will have ample room on the mattress. To start, measure your bed's width from one end of the mattress going all the way to the other.
It is important to pay close attention while determining the height of your mattress because mattresses come in a variety of depths. Measure from the floor to the highest point on the top edge using a ruler. The height of the mattress must also incorporate the thickness of any mattress pad, such as a memory foam pad, latex mattress pad, or feather mattress pad. To acquire an accurate reading of the mattress's depth, you shouldn't press down on it when measuring.
Why You Should Trust Us
To ensure that we've selected just the best options currently available, we looked at the mattress's construction, comfort, and performance. In terms of design and style, we looked at details like the mattress's construction, the quality of the materials used, how well the mattress holds its shape, and whether or not it has convenient features like a removable cover for easy cleaning. We also took your sleeping position into account and examined variables like motion transfer and edge support. Finally, we weighed the benefits and drawbacks of each mattress, as well as the company's supplementary offerings, before settling on the best price range to provide a cost-efficient recommendation. 
How We Picked
Firmness
It's possible to make any variety of mattresses out of any substance. The tension of the springs or the overall tension of the mattress's design determines how hard or soft it will feel, while the firmness of a mattress is typically determined by its inner construction. However, an outside layer or upholstery might alter this. A firm mattress is also preferable for those who suffer from severe back discomfort. Less strain is placed on the body's musculature, veins, and arteries when one sleeps on a firmer. 
You may also be able to get a night of more restful sleep and take in more oxygen if you have a firm mattress since it prevents your lower back from sagging. Less drooping may indicate that the body's mass is being carried more uniformly, relieving strain on any one area that may otherwise be stressed. It is recommended that those who sleep on their backs and stomachs choose firm mattresses since they provide a more sturdy and equal surface and sink in to accommodate the hips. 
Material/Filling
Your ideal mattress will vary from that of others due to your personal tastes, design choices, and way of life. Luckily, there are a plethora of mattresses to choose from, but they can all be broken down into four categories. 
Springs: The most common mattress in use today is the innerspring kind. They use a coil system as their foundation and are padded with polyfoam or memory foam on both sides. The responsiveness of an innerspring bed makes it ideal for combination sleepers, and the pricing is usually just right for frugal consumers. 
Latex Foam: This mattress has a layer of latex foam in the middle. Both natural and synthetic latex can be used to make latex foam, each of which has its own unique pressure relieving and cooling properties. Latex mattresses are a great option for hot sleepers and those with joint pain.
Memory Foam: Memory foam mattresses, as the name suggests, are fabricated from a special kind of foam that is both pressure-relieving and motion-isolating, making them a great choice for couples and those who suffer from chronic back pain. It's no surprise that many high-quality mattresses are constructed from memory foam, as this material rolls up small and is lightweight. Memory foam does sleep hot, except for high-end foam mattresses that are injected with gel or copper.
Poly Foam: Poly foam is a synthetic foam that has a softer feel than latex foam and greater bounce than memory foam. Its price and breathability make it a popular option, but it may not last as long as more expensive foams.
Hybrid Mattress: Memory foam, pocketed coils, and latex foam are all viable materials for manufacturing hybrid beds. The idea behind hybrid mattresses is to combine the best features of different types of mattresses to create one that is tailored to the needs of people with specific sleeping issues. Hybrids are universally useful, but they can be pricey due to the inclusion of high-end components.
Size
Getting enough sleep requires a comfortable sleeping environment, and that depends on the mattress length and width. As our core body temperature drops at night, our circadian rhythm and sleep cycle are impacted. While it is wonderful to snuggle up to your significant other, overheating from too little space might make it difficult to stay asleep. Because of this, a mattress big enough to accommodate two people is a must. In addition, a spacious mattress can make it easier to get some sleep without constantly waking up your companion or feeling uncomfortable. 
Thickness
How your mattress gives under your weight depends on its thickness and the materials it's made from. If you want a good night's sleep, you should get a mattress that can properly support your body. Thinner mattresses (12 inches or more) are a suitable option for those who weigh less. The deeper padding contours to their shape, which eases pressure and discomfort. Depending on your sleeping preference, mattresses ranging in thickness from 10 to 12 inches should be suitable for people of average size. In contrast, mattresses for larger people typically range from 12 to 14 inches in thickness, with a comfort layer that's at least 6 inches thick.
Price vs. quality
Since one of the products we selected was reasonably priced, we figured it would be fair to mention cost as a consideration in making our selection. While the value of a good mattress cannot be overstated, not everyone is willing to fork over a lot of money to get one. As a result, we made sure that our recommendations were affordable so that everyone who wants one might have access to a good night's rest.
Style/design
The style and make of a mattress can be appealing and will be among your reasons for making a choice. Fortunately, the mattresses we selected were not drab and standard. They had great design and were nice to the touch.
Easy to clean
The linens on your bed act as a thin barrier between the floor and your mattress. Therefore, you'll need to periodically wash your sheets because they absorb perspiration and other human fluids. Because of this, it's important to have a mattress that can be cleaned quickly and easily so that it may be used for a long time without becoming dirty.
Durability
A good mattress should retain its firmness and comfort for a long time. The fabric used to make the mattress is a major contributor to its longevity. Most mattresses only last a few years because they are composed of low-quality materials, those that last a decade or more are constructed from much more durable materials.
Weight
A heavier mattress is more likely to be of high quality than a lighter one, though this is not always the case. So it is best not to base your decision on weight alone; instead, consider the materials used to construct the mattress. Seek out information about the components of the weight you're carrying to ensure they are in line with your preferences.
Comfort
A mattress's firmness or softness, the presence of noisy or painful springs, and the presence of other people in the bed can all disrupt a good night's rest. The Sleep Foundation found that the mattress you sleep on can make or break your sleep, leaving you stressed. Stress, in turn, contributes to various health problems. So, to sleep soundly and emerge from your slumber feeling refreshed, it's crucial to have a comfortable mattress that fits your preferences.
Care and Maintenance
How to clean a mattress
In time, your mattress can become infested with things like dead skin, dust mites, filth, and more if you don't give it a good cleaning. Cleaning your mattress regularly can help it last longer and can also lessen the likelihood of allergy attacks. Mattress cleaning doesn't have to be difficult, which is good news.
How a mattress should be cleaned is determined by its level of dirtiness and the types of stains it has. Mattresses can be cleaned in one of two ways: regularly or after a spill or stain. Inspect your mattress carefully for stains, discoloration, odors, and any other indicators that a certain spot requires more attention than others. When cleaning the mattress, be sure to use a substance that won't deteriorate the fabric. Towels, cold water, baking soda, an enzyme remover, and a mild soap or detergent are the ideal tools for the job.
The first step in cleaning a mattress is to either vacuum it or wipe it down with a towel. Mattresses that have been stained should be cleaned with a towel and the appropriate solvent. Once you've finished cleaning your mattress, sprinkle baking soda over the entire top. Let it sit for a few hours, then flip it and repeat the process. The risk of mold, staining, and other problems can be mitigated by promptly cleaning the mattress with the appropriate solution after an accident.
How often to rotate and flip a mattress
Mattresses that require flipping or rotation should be maintained according to the guidelines provided by the manufacturer. If you can't find manufacturer recommendations, you can use these general guidelines instead. Rotating a memory foam or latex mattress 180 degrees every 4-6 months is recommended. Even innerspring mattresses need to be flipped or rotated twice a year. Turn your old innerspring mattress at least twice a year. Turning a low-density mattress from head to foot and turning it over once every three months is recommended.
How to maintain/reduce wear over time
It is important to make sure your mattress has the proper support, even if you don't necessarily need to buy the matching box spring or foundation with a new mattress. This aids in extending the life of materials and reducing the likelihood of premature wear. A high-quality mattress protector not only provides waterproof protection to prevent mishaps but also keeps dirt, dust, and debris from settling into your bed. This prevents allergens like mildew and dust mites from accumulating on your bed, keeps skin oils and sweat off the bed, and helps preserve the life of the materials inside your bed. When mishaps do happen, a protector makes cleanup a breeze, and many contemporary models are as comfortable as a fitted sheet.
You should also rotate and flip your mattress. The material and size of the mattress don't matter; they can all benefit from being rotated periodically. Although not all brands recommend it, rotating can help ensure your tires wear evenly and prevent depressions or softness that can occur if you don't.
How to avoid yellowing memory foam
While yellowing is not harmful, it does show that the foam is losing quality. Memory foam should not be left in direct sunlight for longer than seven hours. Your memory foam will not only lose some of its resilience but will also degrade over time if you do this, as foam products left out in the evening light will absorb moisture from the air and become more pliable.