The Best Mask for 2023
Never run out of fresh, safe air to breathe with these multi-functional masks.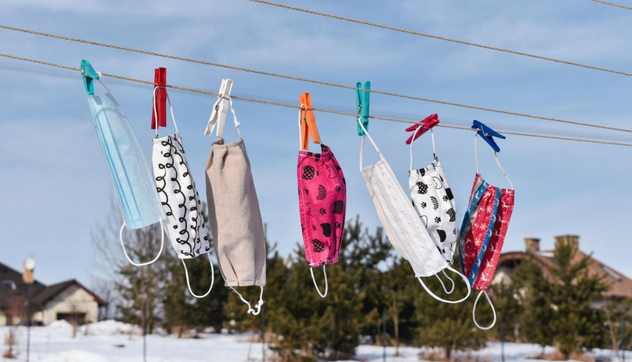 Wearing a mask is great for a lot of reasons, including protection from communicable diseases. In light of Covid-19 and all its variants, wearing a mask has remained a vital preventive measure in flatlining the spread of the coronavirus. Although, just as the variants are constantly mutating and evolving, there's also been updates in the guidelines and vetted vaccines. Nevertheless, irrespective of what medical experts or the CDC say about how different Covid variants react under different conditions, it might still be useful to have a stash of masks at hand.
Thus, with the variety of available options from different manufacturing brands and companies, choosing a mask might be overwhelming. Here's a shortlist of the best masks on the market today!
How We Picked
Level of protection

Protection is the purpose of a mask, so the level of protection a mask offers is a huge influence on its selection. This is why we've scoured the ends of this world to provide a short list of medical-grade masks that will protect their wearers from all microbes and toxins.

Comfort + fit

Ideally, masks can be worn for extended periods. Thus, they need to be comfortable and easily wearable. The fit of a mask is also important; a properly fitted mask enhances performance by over 50%. This is why we've sourced masks that are not only comfortable but also cover as much of your nose and mouth as possible.

Type of material

Because masks can be worn for long periods, they need to be lightweight and made from breathable and non-itch materials.

Price

No one wants to spend exorbitant amounts on a mask, and while some may think the pricier, the better, we've sourced the best options at various price points. Just to give you a range.
Who This Is For
The products advertised here are for adults who require protection from allergens and viruses in the air when they're out and about.
Disposable vs cloth masks
Disposable face masks, as the name implies, are masks that are ideally disposed of after one wear. Such masks are usually made of cotton or nonwoven fabrics and include over four layers of filtration. A typical example of a disposable mask is a surgical mask. Cloth masks, on the other hand, are made of tightly-woven fabrics, including cotton. Such masks are machine-washable and can be worn multiple times.
Should I still be wearing a mask in public?
Although the legal requirement to wear a face mask no longer applies, it is often suggested to wear one when visiting a medical facility.
Are disposable masks bad for the environment?
Yes, they are. Disposable masks are made with plastic materials which take eons to decompose. So, yes, they're terrible for the environment.
Why You Should Trust Us
We understand that health and safety are still a primary concern for individuals living in a post Covid-19 era. This is why we've conducted multiple research to create this short list of face masks that cover different budgets and purposes.
How We Picked
Finding the best masks on the market wasn't an easy task. Each option was chosen using several metrics and incredibly vetted for comfort and protection.
Comfort
The purpose of face masks is defeated if it is uncomfortable to wear. You'll need options that are not only breathable but comfortable enough to support all-day wear with minimal to low need for adjustments. Luckily, our shortlist includes options that satisfy this need while minimizing skin irritation.
Fit
The fit of the mask determines its efficacy. The best masks are tightly fitted and offer a secure seal with no gaps. To minimize pressure on the nose, ear, and chin, the best masks have adjustable ear loops. Luckily, we've sourced well-fitted face masks that leave one protected.
Level of protection
Masks are designed to offer protection from airborne toxins, and if a face mask cannot do just that, its use is futile. This is why we've sourced face masks with multiple filtration layers that can filter at least 95% of airborne particles. This way, you'll be fortified from all types of airborne toxins.
Design/style
The style or design of the face mask was another metric we chose with. Cone-shaped masks curve the cheeks better than flat masks without nose bridge wires. This is why we've selected the best cone-shaped masks and flat masks with nose bridge wires to make up our shortlist.
Price
We've selected quality face masks at varying price points, giving you the best value for your money.
Type of material
The type of material used to manufacture the mask influences its effectiveness. This is why we've sourced masks with both cotton and nonwoven fabrics.
Type of straps
Masks with adjustable straps or fasteners are the most comfortable. Such masks also have elastic ear loops for a customizable fit. We've sourced masks with adjustable headbands and elastic ear loops just to give you options.
Care and maintenance
How to discard
Ethically disposing of used face masks isn't difficult. You can choose to do it through VIDA's mask recycling program or simply place it in two plastic waste bags, one inside the other, tying it and dumping it with your general domestic waste. If an infected person used the mask, be sure to label it with 'Risk of Contamination.'
Where and how to store when not in use
Face masks should be stored away from food or drink. They should be kept in a clean, dry cabinet or drawer.