The Best Manual Razor for 2023
Enjoy buttery-smooth skin all day, every day.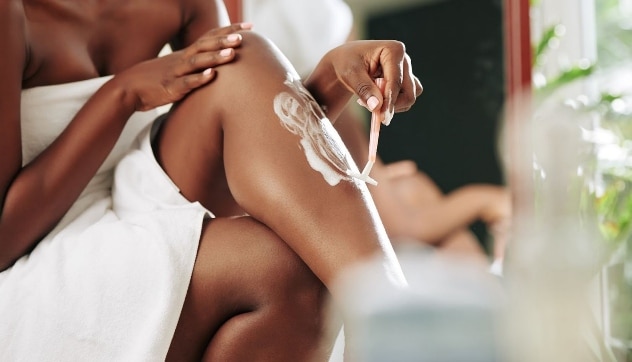 Practically everyone shaves; men, women, and teenagers. Shaving has long been a part of skincare routines for the face, arms, underarms, legs, and pubic area.
Any razor would do what it's meant for, shaving. But if your razor leaves you with ingrown hairs, a terrible case of razor burn, consistent irritation, trails of nicks, or unevenly cut hairs, that's not okay.
You might have taken approaches like practicing razor hygiene or overhauling your shaving regimen completely, yet, nothing seems to fix the issue. Your shaving tool is likely to be the problem, which is why we have carried out in-depth research on the best manual razors and relayed our discoveries to you.
This list is guaranteed to have your next favorite razor, we bet! Bumps, burns, and ingrown hairs are sure to become things of the past.
How We Picked
Grip

No one wants to drop a razor mid-shave, which is why we searched for razors whose handles are made with the best materials to prevent/reduce slipperiness.

Sharpness

Going over a spot numerous times to get it completely smooth can be annoying. This is why razors that get the job done with one swipe — and just the right amount of pressure — are our best picks.

Safety

A good razor has to be safe to use. Safety when shaving is as important as the closeness of the shave. Razors that are too abrasive will cause redness on the skin within the first hour of shaving even if the razor cuts hair well.

Cost-Effectiveness

These selections are not just reliable, they also offer a great value for their prices. It would be disappointing to spend a ton of money on a razor that wouldn't last or serve to satisfaction.
Our Top Picks
Best Pick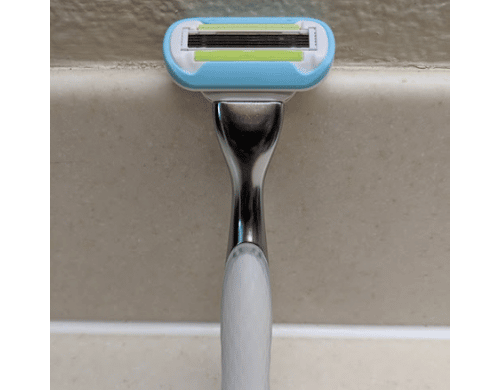 Great grip and prevents irritation.
Ideal helper for obtaining an extra smooth shave.
Gillette Venus Platinum Extra Smooth Razor is a high-quality grooming tool that lives up to its hype. It guarantees that your sensitive skin is free of razor bumps and redness.
Runner Up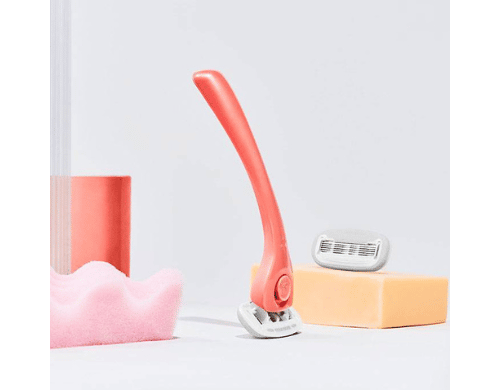 High-quality and super customizable.
You wouldn't mind a starter kit? This razor is for you!
Popularly known as the best razor subscription service, this razor boasts five sharp blades, an aloe moisturizer between the blades, and an ergonomic handle to enhance a smooth shave.
Cost-Effective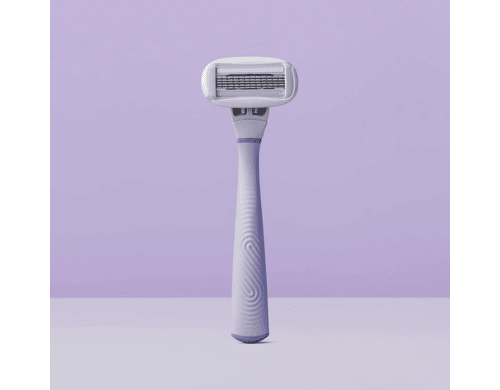 Affordable and flexible.
With five colors to choose from, this choice is budget-friendly and effective.
Fitted with an ergonomic handle and a five-bladed head, the Flamingo razor really does the job — ensuring a comfortable shaving experience at any angle.
Everything We Recommend
Best Pick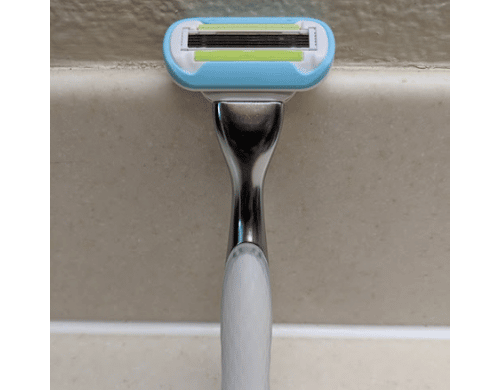 Great grip and prevents irritation.
$26.90
Runner Up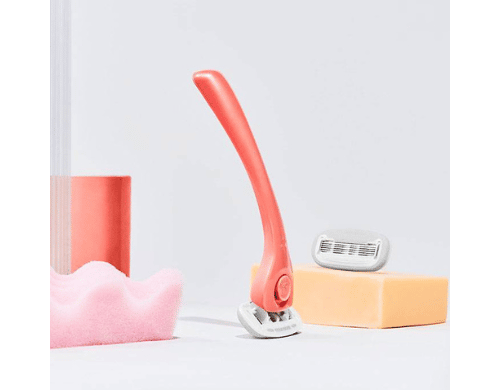 High-quality and super customizable.
$18.22 ($18.22 / Count)
Most Cost-Effective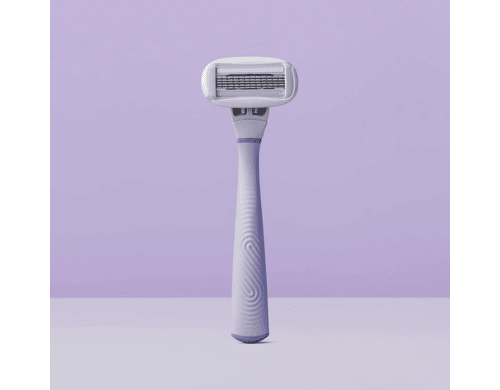 Affordable and flexible.
$13.99 ($13.99 / Count)
Who This Is For
The products advertised here are for all women looking for their new favorite manual razor and finally be free from nicks, razor burn, and after-shave rashes.
How Often to Shave?
While most females shave their legs, bikini area, and/or armpits every day, we advise shaving every two to three days for a clean shave, and three to five days for a simple style or trim.
Note that how quickly hair grows depends on the area of the body. For example, armpit hair generally grows back 50% quicker than the hair on your legs. You might have to shave your armpits more often than your legs.
Manual Vs Electric Razor
For women, the fastest way to a close shave is with a manual razor, not an electric one. A manual razor works to remove the hair in only a few strokes, whereas an electric razor may require a few swipes over the same area for a clean shave.
Electric razors are also more prone to causing small nicks on your skin, leading to rashes and razor bumps. Let's not forget that electric razors are pricier than manual ones, so for a more cost-effective and easy-to-use approach, manual razors are usually recommended.
Different Razors for Different People
Razors for Sensitive Skin
Knowing your skin type is a crucial factor in choosing a razor.
If you have sensitive skin and are very prone to irritation and after-shave rashes, great razors like Gillette Venus Extra Smooth Sensitive Women's Razor, Billie The Starter Kit, and Schick Hydro Silk Sensitive Skin Razor are popular for getting the job done while being tender on your skin.
Razors for Shaky Hands
Apart from their materials that ensure a good grip, most razors don't provide facilities for people with shaky hands. This is where adaptive shaving aids come in. They are known for their steady grip and support and are perfect for people with Parkinson's disease, arthritis, or MS.
The shaving aids include Razor Extension Handle for manual razors, Electric Razor Strap for electric razors, Weighted Razor Cuff for manual razors, and Universal Electric Razor Holder for electric razors.
Razors for Thick or Very Thin Hair
Not only is it our top pick, but Gillette Venus Platinum Extra Smooth Razor is also the best overall razor for women with thick hair. It flaunts an ergonomic handle, sharp blades, and a pivoting head to help you access hard-to-reach areas comfortably.
Women with thin hair are good to go with numerous razors because even razors with a single blade will get the job done for them. We recommend all of our top picks, including OUI The People Sensitive Skin Razor.
Why You Should Trust Us
The sharpest razors are marketed for men, with women's razors taking the inferior role.
Hence, choosing a women's razor that is the perfect fit for you might be a bit difficult, especially since there are so many options on the market, which is why we did our assignment and analyzed everything about razors to help you make the best choice.
How We Picked
From their beautiful designs and close-shave capability to how safe they are, we carefully selected the best razors that check all our boxes, and are more capable than the others online.
We searched through various products made from different types of plastic and metal, previous customer experience with manual razors, and popular ratings to find the best comfort for you!
Across all of these choices we've provided, good grip, sharpness, and durability are important parts of our evaluation process.
A good manual razor has to be long-lasting, remarkable every time you use it, comfortable to hold, and sitting pretty when it's not in use. Since you'll have to look at it every day, it might as well be cute.
We regarded features that aren't essential but contribute to the effectiveness and performance of the razor, like the contouring of the cartridge, built-in soap, aloe vera strips, or storage options, be it a magnetic holder or a plastic clamshell.
And, of course, we also took into consideration the most cost-effective razors that will fulfill their duties and retain great quality.
You can trust our research in choosing the perfect razor for your bikini moments, feel-good mood, and everyday smoothness.
Care and Maintenance
Rinse the head of the razor under hot running water, concentrating on streaming the water over the backside of the head to flush out hair and shaving cream residue that's stuck on the blades.
Give the razor a light tap periodically during and after rinsing, and leave it on an absorbent microfiber towel to dry. You can also immerse the head of the razor in rubbing alcohol (standard isopropyl alcohol) for five to ten minutes.
You don't have to rinse the blade after an alcohol soak. Instead, simply shake off the excess alcohol and place it on an open surface in a ventilated space to dry.
The best places to store razors are in an enclosed case like your medicine cabinet or attaching it to a razor stand in a high and dry location, not on the edge of the sink.
Use shaving cream or gel on the area you're going to shave to avoid cutting while shaving. If, however, you do end up cutting yourself, clean the area with warm soapy water, and pat dry with a clean cloth, then apply a small amount of antibacterial ointment like Bacitracin and cover the cut with a Band-Aid.
Remember that the best way to extend the life of your razor's blades is by keeping them clean, dry, and away from the air.
If your razor begins to cut your skin or give you bumps after at least five shaves, the blades have become dull so you'll need to change the razor or blades (if they are detachable).