The Best Macbook for 2023
These MacBooks are ideal for everyday use, sporting massive performance and great battery life to help make use effortless.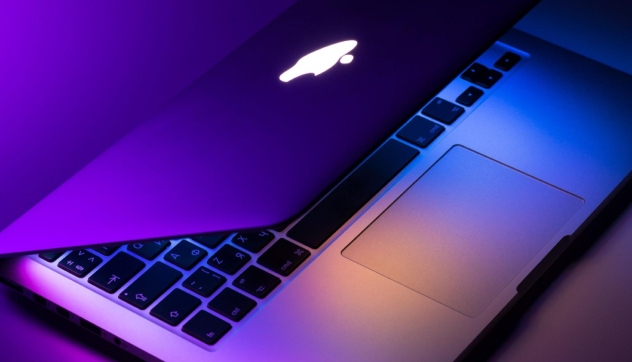 Are you thinking of getting a Macbook? The Apple store offers not only the MacBook Pro 2021 with the M1 Pro and M1 Max chips but also their new release MacBooks of 2022. This year's Macbook comes in with a bang to deliver value for every cost incurred to get it.
If you are considering the best MacBooks, you might realize that one size or spec does not fit all. There are specific reasons why some buyers still opt for the entry-level M1-powered MacBook Air and MacBook Pro M1 or spend more on 14-inch and 16-inch systems with the M1 Pro and M1 Max. 
In this review, we'll explore the new 13-inch MacBook Pro 2022 and MacBook Air 2022 which are equipped with a powerful M2 processor, better display, additional charging ports, a better webcam, and a slightly faster processor.
How We Picked
Size and Portability

Apple's laptops are relatively thin and light compared to similar laptops from other manufacturers. Macbooks must be portable so you can easily carry them and can also fit them into any standard laptop bag.



Battery Life and Power

MacBook battery life and power are vital because they can help you decide how much work you can complete before you need to charge again. With a runtime of more than 18 hours, the new Macbook 2022 has one of the longest battery lives seen on a contemporary laptop.



Storage

It's usually preferable to get more storage than you require upfront rather than attempting to upgrade down the road. On previous models, you can extend your storage by changing the drive, but the majority of recent Macbooks (from 2016 and beyond) cannot be upgraded by the user.


Cost-Effectiveness

It is common knowledge that Apple products, or Macs, in particular, aren't exactly cheap, at least when compared to some of the competitors like windows. However, there are some less expensive solutions accessible through our review, if you're on a limited budget and want to take the Macbook path.


Our Top Picks
Best Pick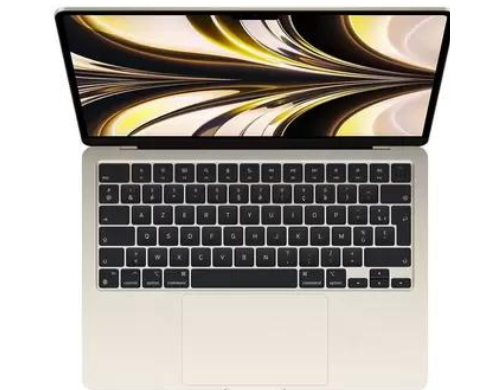 Strikes a perfect balance between looks and performance.
The MacBook Air has a stunning thin profile, lightning-fast performance, and decent battery consumption.
The Macbook Air M2 is simply the best laptop for the money. This laptop has a pleasantly portable shape and offers exceptional performance, a bright display, and excellent battery life. Despite its high price, we would still strongly advise purchasing this system over the Macbook Air M1, given its superior performance, display, crisper webcam, and secure charging.

Runner Up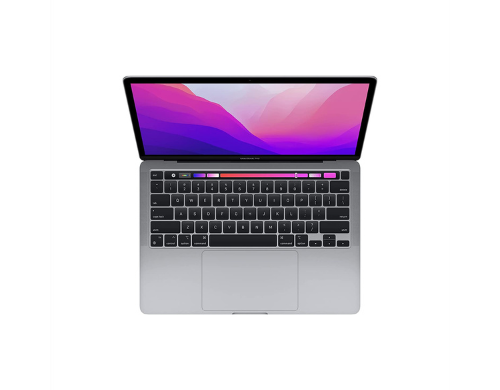 The laptop with speed and amazing battery life.
This Macbook is built for endurance and speed to achieve greater productivity


The M2 does more than just increase endurance and speed. The webcam (unfortunately still 720p) is better than earlier versions, thanks to an enhanced image processing unit, and as it is powered by Apple's ARM-based architecture, iPad and iPhone apps are also available for Mac. You can use your laptop to run all of your favorite iOS games and applications.

Most Cost-Effective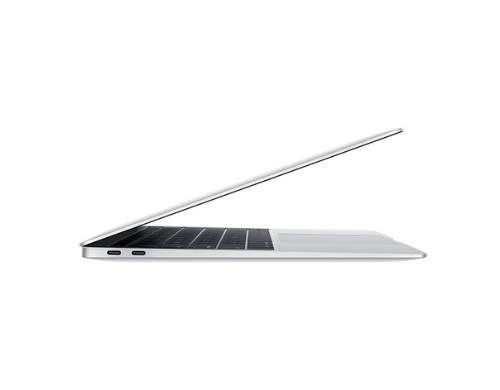 Macbook air that is affordable yet classy.
The is a laptop made available for the reach of all MacBook lovers.


The MacBook Air M1 is still one of the finest laptop deals even without a discount, so long as you don't mind the outdated appearance. And it goes without saying that Apple's 13.3-inch model, which costs the least and weighs the least (2.8 pounds and 0.6 inches thick), is the most portable. In our testing, the battery life was 14 hours and 41 minutes, outperforming every thin and light Windows notebook of the same price point, in terms of performance.

Everything We Recommend
Best Pick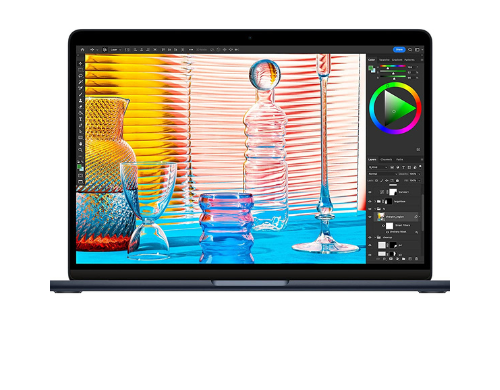 The Macbook that is both portable and complemented with a wonderful design
Runner Up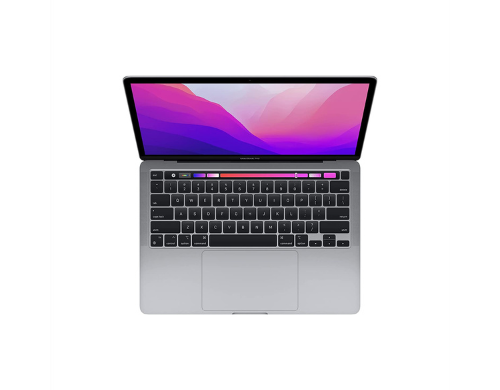 The laptop with speed and amazing battery life.
$1,229.55
Most Cost-Effective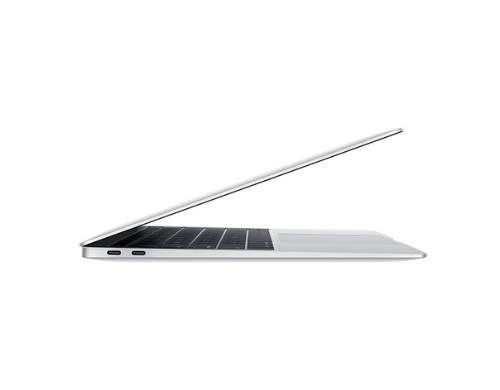 Macbook air that is affordable yet classy.
$979.00
Who This Is For
The Macbook is for those who require or prefer macOS to Windows, as well as Apple's laptops' aesthetic appeal. If you want outstanding service, Macs are a great option.
Most, if not all, other PC and phone manufacturers are frequently rated below Apple's level of technical help, and Apple Stores and Apple-certified service providers provide easily accessible in-person tech support.
How much RAM should a good laptop or MacBook have?
Most laptops have 8GB of RAM, but the best models have 16GB or even 32GB for the most powerful gaming laptops. However, for Windows and MacOS, you should view 8GB as a starting point and consider increasing that amount to 16GB. For good reason, the majority of the top laptops have 16GB of memory.
For instance, Windows 10 uses about 2GB of RAM before you even launch an application. You might want to think about going up to 16GB if you do a lot of visual design work or intend to dabble in high-end gaming.
How are MacBooks different from other laptops?
Conventional laptops come in a variety of sizes and form factors. There are countless varieties, ranging from business-focused designs to user-centric aesthetics. A MacBook will still be noticeable next to a laptop when placed side by side.
That's because, unlike MacBooks, which are made only by Apple, a variety of manufacturers create other types of laptops.
When it comes to price, spec combination, and model availability, Windows laptops stand out. Additionally, you can find fantastic laptop bargains at reduced costs. On the other hand, a MacBook promises a sleek design, a positive user experience, and dependability. Customer care service is another important distinction between a MacBook and a laptop.
Why you should trust us
We have done extensive research, made use of the MacBooks of different specs, and compared and contrasted the different opinions and reviews of customers and experts alike (online and offline), to bring out reliable information guaranteed to help you make the best Macbook purchase.
Why You Should Trust Us
We have done extensive research, made use of the MacBooks of different specs, and compared and contrasted the different opinions and reviews of customers and experts alike (online and offline), to bring out reliable information guaranteed to help you make the best Macbook purchase.
How We Picked
We evaluated MacBooks according to their sizes and we observed that the majority of Macbooks are relatively thin and light compared with similar laptops from other manufacturers.
Still, the 13-inch models tend to offer the best combination of size, weight, and performance making them quite portable. By weight, the MacBook Pro weighs 0.2 to 0.3 pounds more than the 2.8-pound MacBook Air (3.0 pounds for M1, 3.1 pounds for Intel).
Regarding storage, we discover that Apple Inc. the maker of the MacBook gives pricey storage upgrades that add hundreds of dollars to the price of its laptops so users typically go for external hard drives. One remarkable fact about external hard drives is in terms of capacity.
But their possible restriction is speed. An external SSD will never be as quick as an internal one because the bulk of them send data over a USB connection.
On the other hand, while cloud storage is a fairly simple and practical way to save documents, music, videos, and images, it is not intended to be a replacement for a hard drive or SSD. Of course, keeping smaller files in your iCloud will free up space on your internal SSD for larger applications or files, but it could be a good idea to look into other possibilities first.
You may, of course, purchase your laptop or desktop computer with an updated SSD if you're looking to purchase a brand-new MacBook or iMac from the Apple store. You may add up to 2TB of extra storage to the MacBook Air and base MacBook Pro, but up to 4TB can be added to the Pro with higher specifications.
The more expensive 16-inch MacBook Pro comes standard with 512GB of storage but can be increased to 8TB. But for the vast majority of users, this will undoubtedly be overkill.
When it comes to Battery Life all of Apple's laptops should be able to last you the majority of an eight-hour workday while you're using them for simple computing chores like browsing or emailing. Additionally, Macs with Apple CPUs have longer battery life and use less power when operating commonly used energy-hungry applications like Zoom or Google Chrome.
In terms of power, Apple computers have USB-C connections, also known as Thunderbolt connectors, that can all transmit power, video, and data at the same time. While the more recent M2 MacBook Air and Pro have speedier Thunderbolt 4 connectors, the older M1 MacBook Air has Thunderbolt 3 ports.
In the area of apps, the operating systems for the Mac and iOS are independent and very dissimilar. Each unique OS has its own set of apps. Just as some developers can justify building an app for Mac and then rewriting it for Windows, only some can justify the extra time and effort required to code their programs for both systems.
Through the use of a virtual machine like Parallels, Fusion, or Crossover, or by immediately booting into Windows utilizing Apple's Boot Camp feature, Macs are fully compatible with Windows software. The MacBook Air is a part of this.
Fast charging is supported by the MacBook Air (M2, 2022), MacBook Pro (14-inch, 2021), and MacBook Pro (16-inch, 2021). You may swiftly charge your battery up to 50% in 30 minutes when you connect the proper power source and connection
Although Macs are pricey, most users don't require the most expensive models. Performance, storage, and cost are all balanced in our review. Overall MacBooks are quality laptops to have because of their uniqueness and durability.
Care and Maintenance
Setting up your MacBook
You can set up your Macbook by doing the following:
Complete Setup Assistant, then either start over or restore your files.
Examine for update.
Customize a screen that reflects your preferences.
Configure Touch ID.
Get your Trackpad adjusted to your preferences.
Show battery percentage.
Cleaning your MacBook/Cleaning ports without damaging connectors
Your Mac's keyboard and vents won't be hampered by dirt and grime if the exterior has been cleaned. Cleaning your desk space provides you with a psychological lift as well.
Turn off and unplug your computer, then wipe down any surfaces with a moist cloth to remove any accumulated dust. Be cautious while using chemicals, especially on your screen or monitor.
To prevent moisture from entering any ports, spray the cleaner onto a cloth. Clean the vents and the area surrounding the keyboard's keys with compressed air. Use brief airbursts to clean the vents on MacBooks® without affecting the system fans.
Getting the right size laptop case
The diagonal width of the screen determines the stated size of a laptop. For instance, 15.4″ is the average body width for 17″ laptops. Decide on your bag by first measuring the width of your laptop from side to side.
Setting up password and security measures
When you first turn on your Mac, it asks for a password. You should also configure your Mac to ask for a password if it has been sleeping or if a screen saver has been activated.
Check the box next to "Require password… after sleep or screen saver begins" in the Security & Privacy pane of System Preferences, and then choose "immediately" from the drop-down option.
This means you'll need to input your password more frequently, but it will be quick to unlock your Mac if you have a laptop with Touch ID or an Apple Watch.